Well it's the last Geekly Review of the year, so firstly Merry Christmas ya filthy animals!
Secondly, thank you to everyone who has come here this year, who has followed us, chatted with us, liked our posts and all that jazz!
Thirdly, I just want to give a shout out to Matthew over at Normal Happenings. Earlier this month saw the end of his epic (over a) month long collaboration posts where we all chatted about the games that we feel defined us a gamers today. It was a huge undertaking and amazingly executed and I just wanted to say thanks for letting us be a part of it. If you missed it you can catch up with it all here as well as checking out future stuff.
Now, for the final time this year (let's be honest, I'm not going to write on New Years eve), let's check out what we've been playing.
Monster Hunter: World
As you may well be aware my graphics card went kaput the other week. When I bought my new one it came with a copy of Monster Hunter: World. I've actually been wanting to play it for a little while as I thought it looked good fun, but didn't want to fork out the bucks for it.
I've only dabbled in the first hour or two and I have to say that it hasn't grabbed me just yet. I will be honest, there is something that just doesn't click with me with games developed by Japanese developers or that are made in that style. Yes it's a bit of a sweeping statement but I still find it to be true from what I've played in 90% of cases.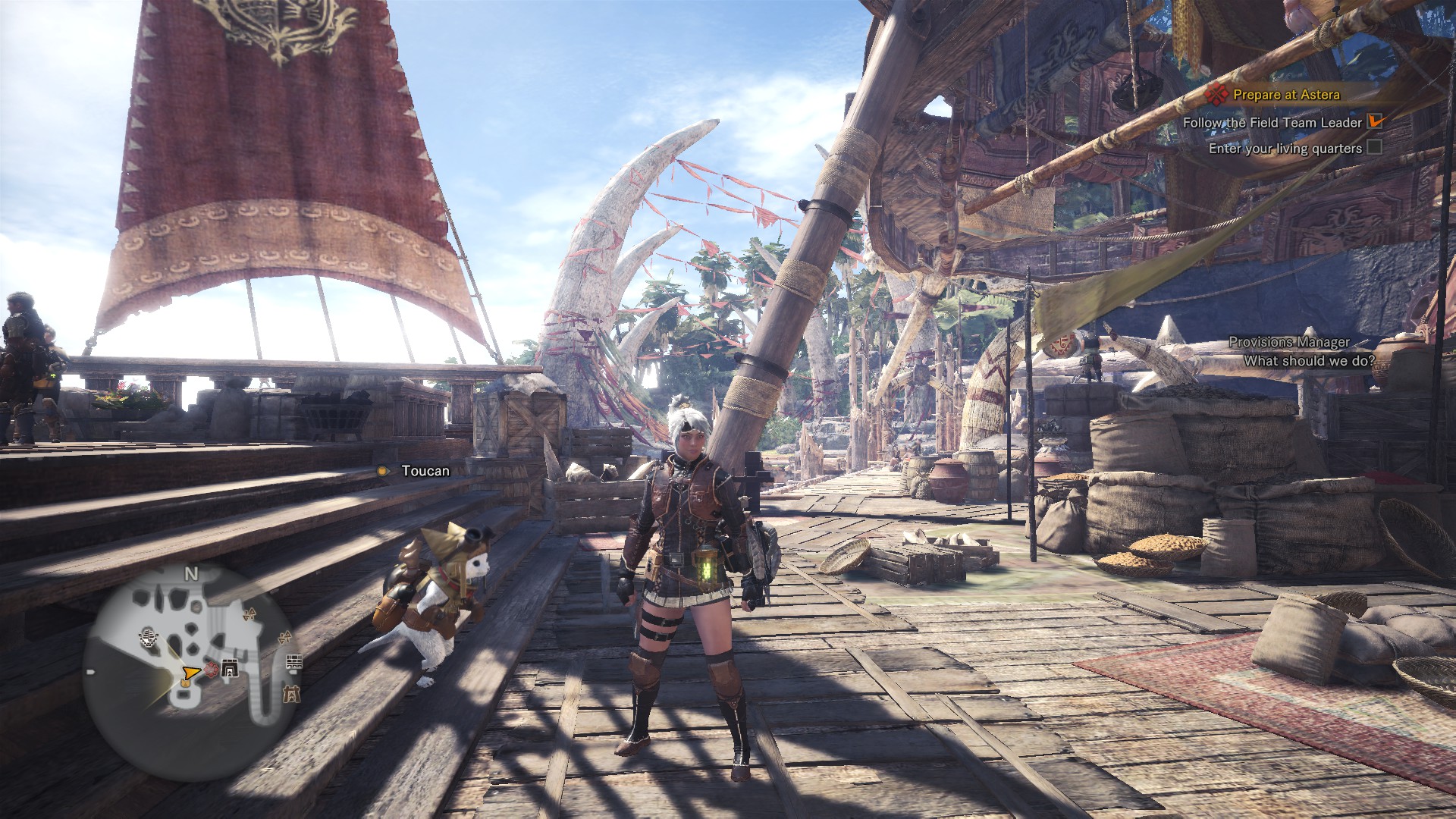 The menu's don't seem very well laid out, that is an odd lack of dialogue when I feel like there really should be some. Your character is silent – which normally is fine, but it feels really off in this game for some reason, there are these odd and awkward pauses between dialogue that makes it feel really jarring.
There is a lack of general sound in the game and at first I thought something was bugged. The opening moments of the game see you having to escape some kind of peril that involves molten rocks and other things, but it was all so quiet, I genuinely had to check my audio levels multiple times so see if something was wrong, but nope the game is just awkwardly quiet a lot of the time.
The combat hasn't clicked for me yet, but I know that's just down to me not learning it properly yet, but even facing off against the first few enemies was dull. I just swung my giant katana whilst these cat like animals stood around getting hit. It was honestly a little boring.
I'm willing to delve deeper in to the game as I know a lot of people like it so there must be something good in there. But so far, it's not grabbing me.

– Will
Spider-Man
As mentioned in my Fatherhood post a few days back, After completing Red Dead Redemption 2, I'm now back onto Spider-Man which I dropped originally at around 20% complete before RDR2 came out.
I'm really enjoying the story thus far and the 'sinister six' is well underway now. I think total I'm at 85% complete as of writing this up.
While I love the combat, love the swinging through New York and have for the most part been enjoying the story, I'm getting a tad fed up with the activities you complete in each district to attain 100% completion of each district. Some of the items such as the backpack collecting, site seeing pictures and research stations are fun. But I really find the different street crimes, demon crimes, sable events and convict crimes in each district repetitive and tedious. Not to mention the gang hide outs or convict bases in each district.
And lets not get started on the Taskmaster challenges. Still those things aside (which sadly take up a fair amount of the district completion) I'm thoroughly enjoying the game and anticipate the dramatic climax that appears to be building towards.

– Murr