Weekend over in a flash, here's a roundup of our Geekly activities.
PlayStation VR
During the Amazon Prime day sales, I picked up something I'd been after for a while for a reasonably decent price. PlayStation VR. I opted to go with the starter pack as the mega deal I already owned 3 of the 5 games offered.
Not really sure what to expect I set up the VR processing unit and carefully laid out the wiring into a reasonably tidy format. Then the install of PlayStationVR worlds and the free VR Experience known as The Playroom VR. First exposure to PSVR came from a game reminiscent of Pong. You move your head left or right controlling a virtual paddle as the opposition smashes the ball seemingly towards your face. It was a great first introduction to the world of VR.
From here the next experience I undertook was a deep sea dive followed by a shark attack. This was simply stunning stuff. I spammed the screenshot button so much, but pictures do not do this experience justice. The climb down to the wreckage and the change of light blue ocean and colourful marine life to the depths of the dark bottom sea level were incredible.
After this I moved onto the London Heist, which I guess is like a small teaser as to what the latest VR game from Sony London Studio is like, Blood and Truth. This was equally mind blowing being sat in a pub being close enough to virtual characters to light their cigars for them and snatch paperwork out of their hands. Really a surreal experience.
However I found the most enjoyable and simply mind bending experience came from one of the Astrobot style games from Playroom VR. It is essentially what Astrobot one of the highest rated games from last year was built from. Entering a 3d world looking around and aiding the adorable Astrobot through the level to find his 20 little friends.
There are moments in gaming that have taken me aback. My first experience with the night and day real life cycle with Shenmue. Mario 64 and it's true 3D world platforming, GTAIII and the sheer scale of it at the time, Fight Night Round 3 on Xbox360 visually blowing me away.
Well my very brief encounter on this small demo of Astrobot is genuinely as momentous as those occasions within my gaming memories. I was smiling from ear to ear as I took my first look around and saw little Astrobot running around. Everything about the free VR Playroom was charming and just quite awe inspiring. For a free intro to VR it's really incredible.
So what's next? Payday, then I can get the whole Astrobot experience as well as Moss and Blood and Truth. I do have Resident Evil 7 not touched yet, I've had it since launch but not started it knowing I would be a VR owner one day. Well excuses are over now, I guess It's time to get stuck into that.
PlayStation Classic
No we're not just a PlayStation fan site honestly, I've just got a thing for PlayStation myself. My friend bought the classic also from Prime day for a staggering £16. The same night I introduced him to the world of PSVR, we also spent hours playing his classic.
Tekken 3 is so much damn harder than I recall it being back in the day. And Cool Boarders, I have no idea how I was good at that game, as apparently today I suck at it.
But the one game I couldn't catch a break on was Super Street Fighter Puzzler II. We played that game for the majority of the night and I could not catch a break. I got destroyed at it, but the awkward thing is, how addictive it was. I was adamant I'd get better and even the scores up. I was incorrect with my assessment and picked up 1 win on the game all evening. Atrocious stuff.
– Murr
Kill Squad
Kill Squad is a brand new action co-op RPG that's just released on steam early access. You play as bounty hunters choosing 1 of 4 classes, to take on missions where you go and kill the living crap out of everything…. In a nutshell.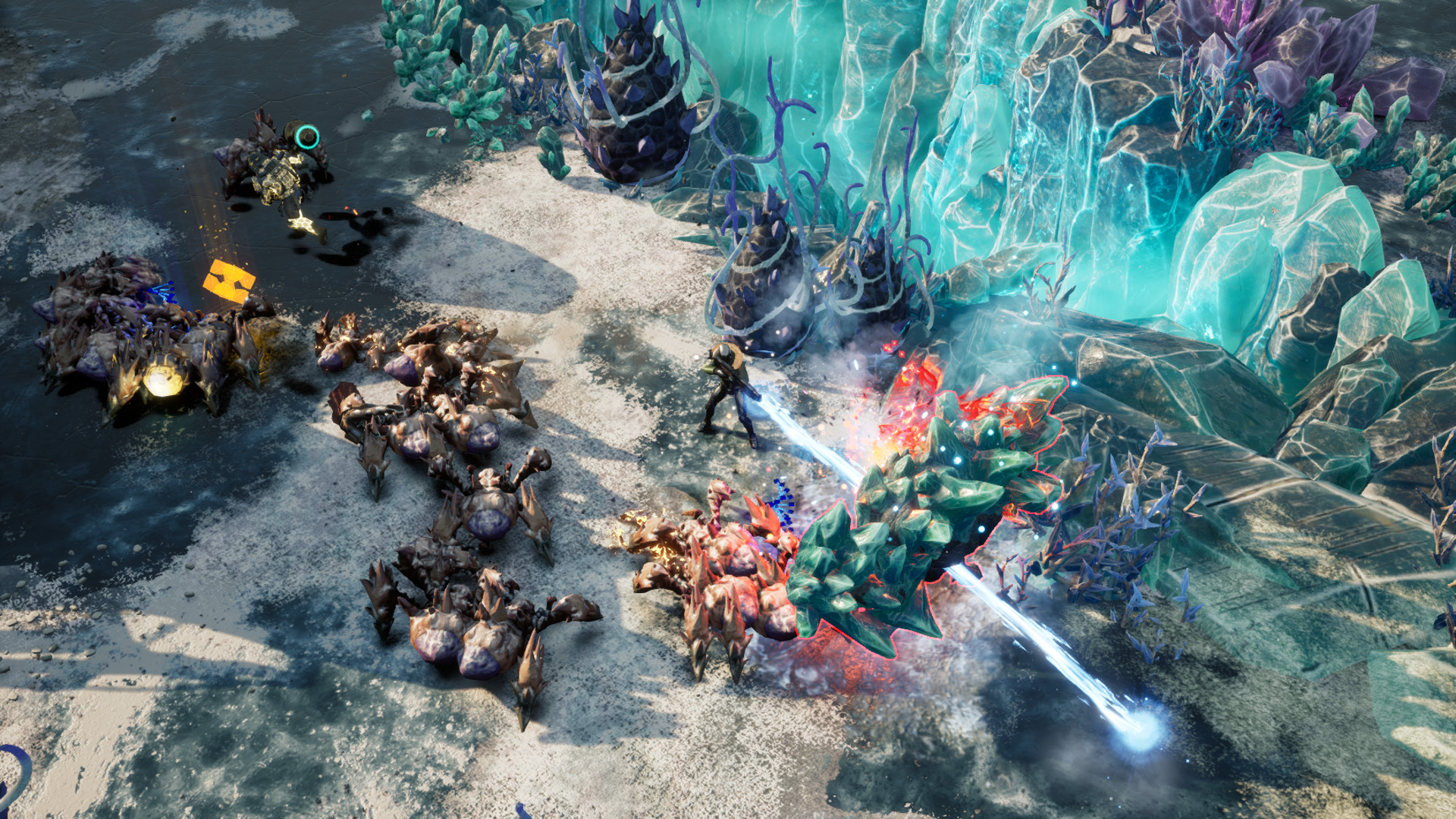 As you'd probably expect each class plays differently and offers you different ways to play through levels. I spent some time getting to know a few of them over the weekend and I had a lot of fun playing. My only immediate issue that I felt was that there didn't seem like much of a gameplay loop at the moment.
You take on contracts, kill the enemies, collect loot and level up, but I'm not sure why… There doesn't seem to be much of an end game or any real reason to progress – but maybe I'm just not at that point yet.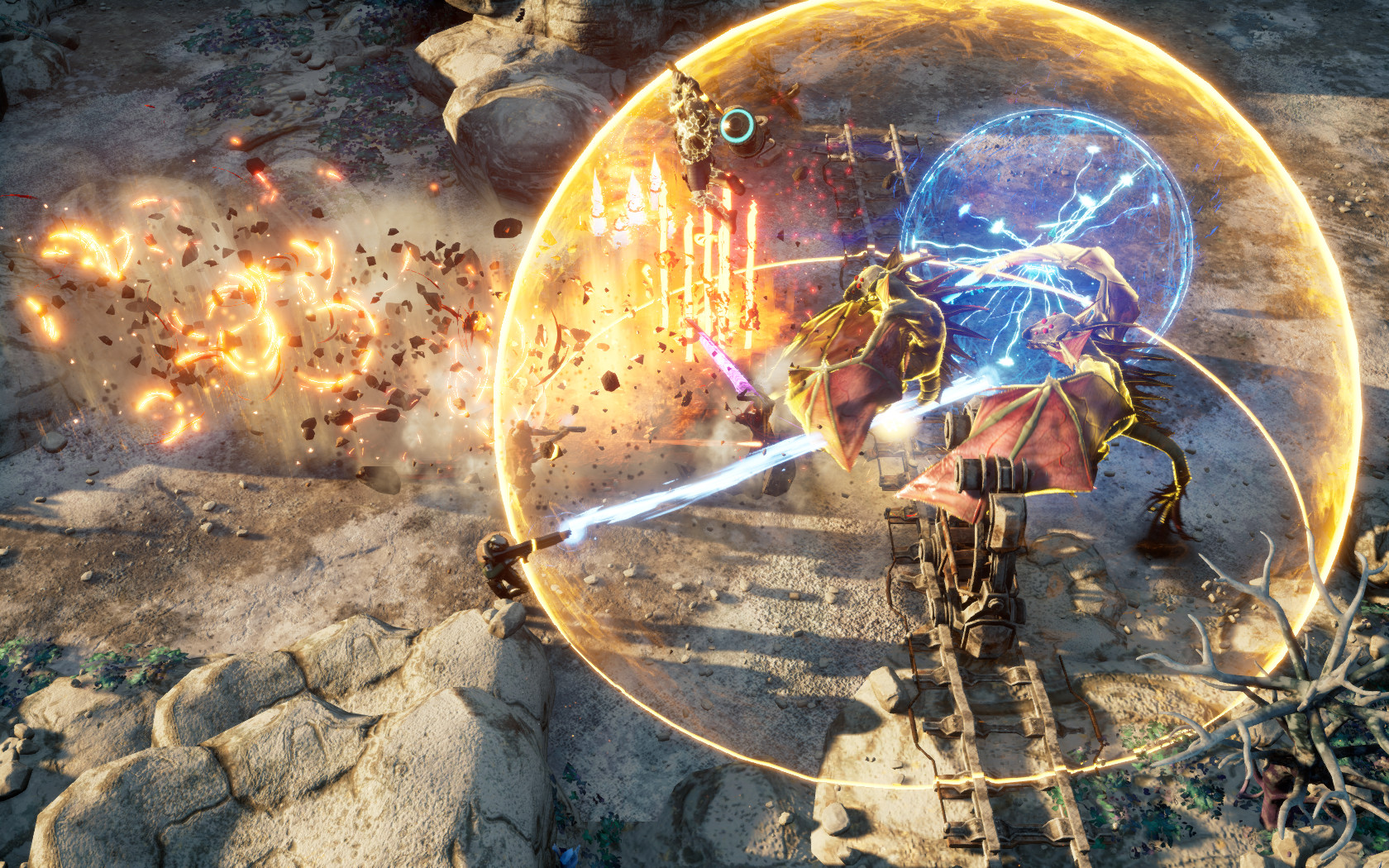 Yes collecting loot can be cool, but it feels a little generic in the early stages, so I really want to get stuck in a bit more.
However, the game looks great and sounds great and the gameplay is good fun. Like I said it's early access so I'm sure there will be lots of development going on, so I think it's one to keep an eye on. We will be doing a full review once we've got a little more stuck in, so keep an eye out for it.
Reviews & Recomendations
It's not really a secret recommendation, and I fully expect everyone has watched it. But my word… Stranger Things Season 3 is fantastic. The series being split into small groups of characters on their own adventures that are all ultimately linked to one incredible finale was brilliant.
The finale itself was fantastic with unexpected humour in moments and inevitable tragedy with just a small glimmer of hope from an 'after credits' possible twist.
And my word, what a belting sound track. One of the easiest seasons of a show we've got through in a long time, it was incredibly addictive, seemingly constant story progression and even the first episode in which we get pretty much a reintroduction to everyone was quick out of the blocks.
Most enjoyable season of TV I've watched in a long time, makes me want to go and revisit them all from season 1 again.
– Murr
In the news…
Another large event to occur in California in the aftermath of E3 2019. San Diego Comic Con has been on all week and come to a close. There were plenty of new trailers for films and TV shows, but the moment I was most keen to see and read about was the Marvel panel. It did not disappoint and Phase 4 is starting to shape up.
What was incredible was the announcement of Blade movie with the awesome Mahreshala Ali as Blade himself. Really cool moment and ridiculously cool casting choice
There was also a new look at the Witcher TV show due to hit Neflix.