I've talked before about how my tastes for video games have changed over the years. For the most part I've just thought they changed due to factors like what my friends are playing and what we can play together. But recently I've been getting more in to a different genre that is focused on single player and is nothing that many of my friends play either.
That genre is deck-building games, or games that have some kind of deck building element too them and if I think about how I came to like those games, there is a pretty clear influence on my decisions to try them out.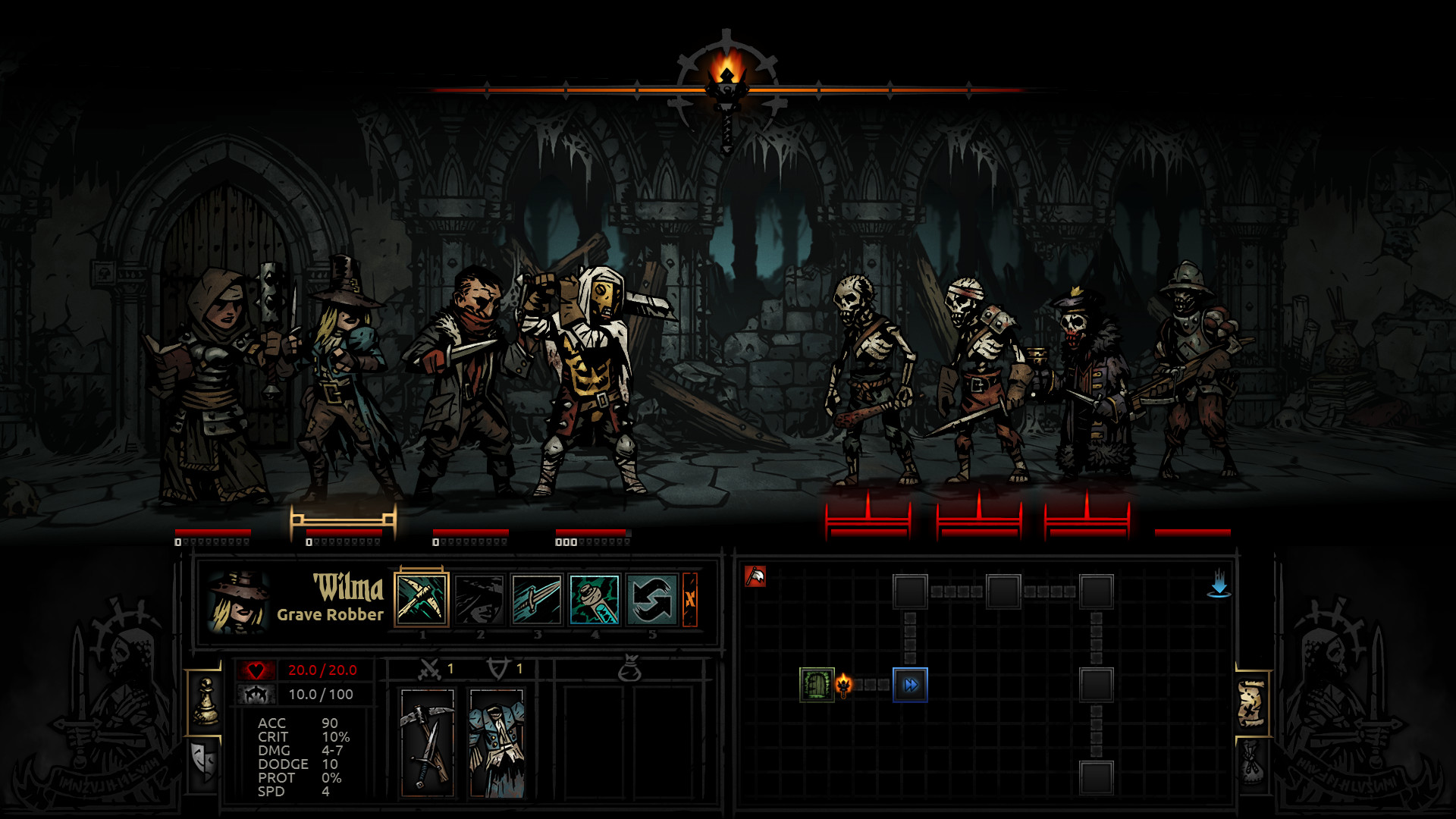 That Gloomy Experience?
It started when I picked up Darkest Dungeon, a game I'd thought looked pretty interesting, but I wasn't sure whether I'd actually like it. Eventually I decided to buy it when it went on sale and I'm glad that I did because I really enjoy it – although I do kind of suck at it. But it's the reasoning for why I wanted to buy Darkest Dungeon that got me thinking.
After playing a lot of Gloomhaven with my friends I was looking for something that offered a similar experience on PC when I had time to play games on my own. Darkest Dungeon looked like it would suit my wants and it did.
Darkest Dungeon has those rogue-like elements of Gloomhaven and the dungeon crawling parts too. Whilst you might not strictly call it deck building game it has what I'd consider a deck building element to it with building your party and skills through them.
The Satisfying Loop
Then I picked up Slay the Spire in the most recent summer sale, a game that had been in early access for a while and knew that people were giving it a lot of very high praise. But it wasn't until I got to play Keyforge – a physical deck building game that I really started to take a closer look at the game.
I was instantly hooked on Slay the Spire, it was challenging, but easily accessible, it was rewarding and satisfying, but most importantly it was a great deck-building rogue-like experience. Within a day or two I'd clocked almost 20 hours in the game. I'd 'slayed the spire' twice with two of the three characters and I was loving it.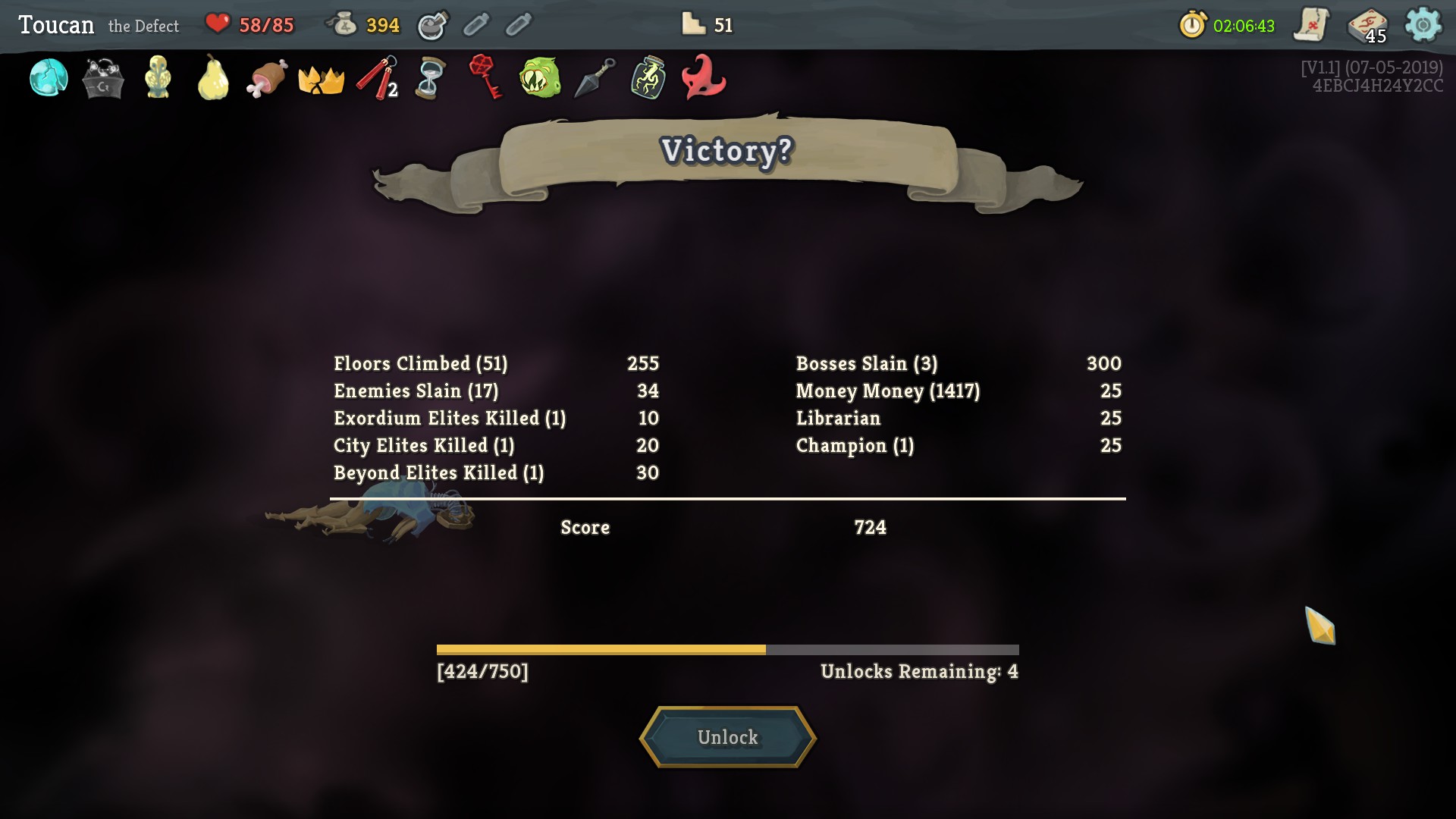 But it was Keyforge that got me wanting to try it, and whilst Keyforge is a competitive deck-building game, they share similar aspects in that they're both easy to learn, rewarding when you master and super fun to play.
Slay the Spire has such an accessible gameplay loop that its incredibly easy and enticing to keep playing. There isn't any guff around the game, you get straight in to the action until you die or win.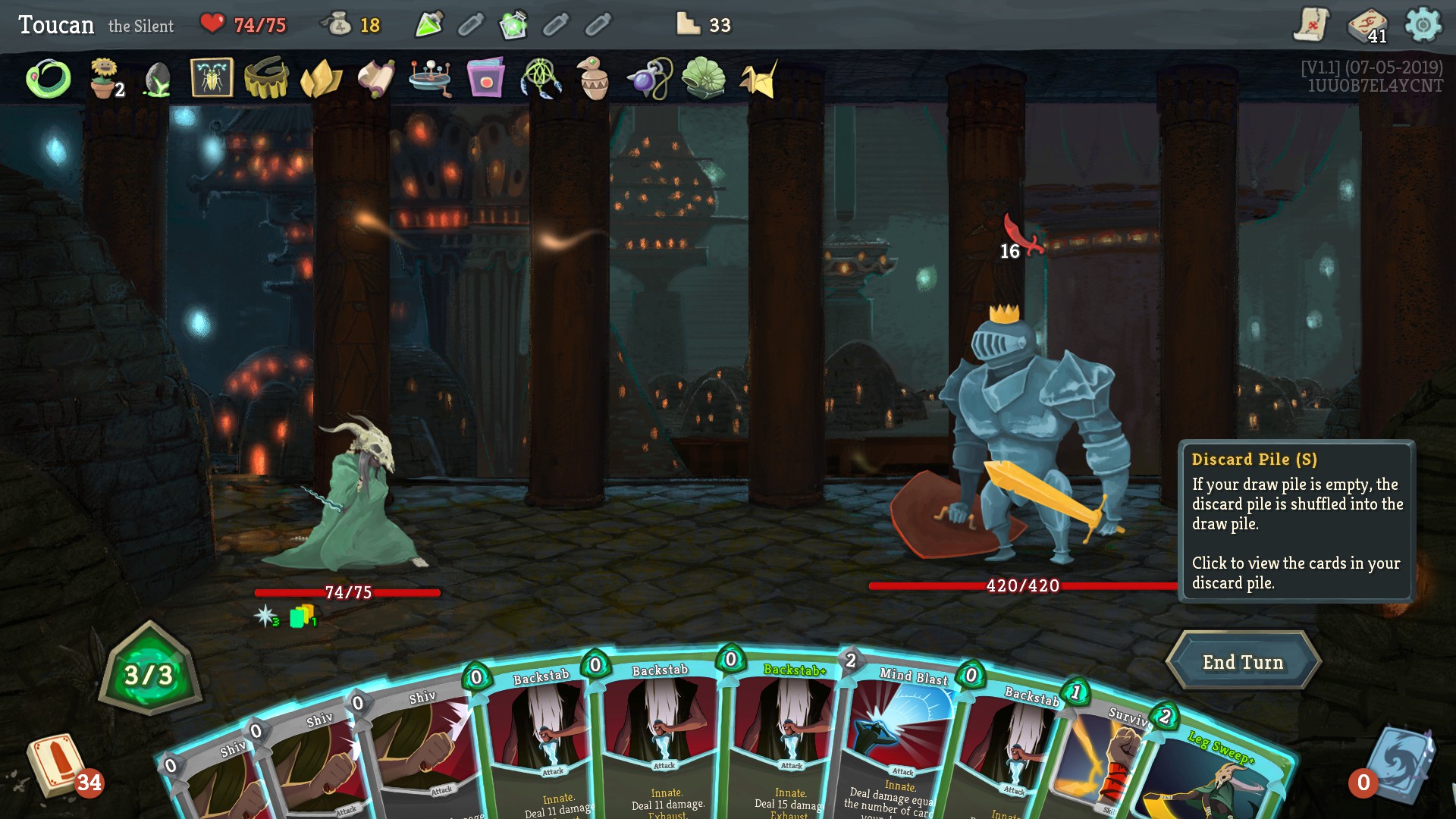 Influences
It seems that board games and tabletop games have been influencing me and my video games tastes more than I realised. But it shouldn't really be all that surprising to me. Over the years board games have evolved to such a state now that they really do offer some incredible experiences. A while back I talked about the fact that despite the fact I love board games, I don't tend to play them on my own, so it seems that this has been my way to fill that gap.
My most recent video game purchase has been Nowhere Prophet, another rogue-like deck builder. It has a wonderful art style, and some very challenging encounters. Whilst I've not played it for as much as Slay the Spire or Darkest Dungeon I can already see the potential with the game.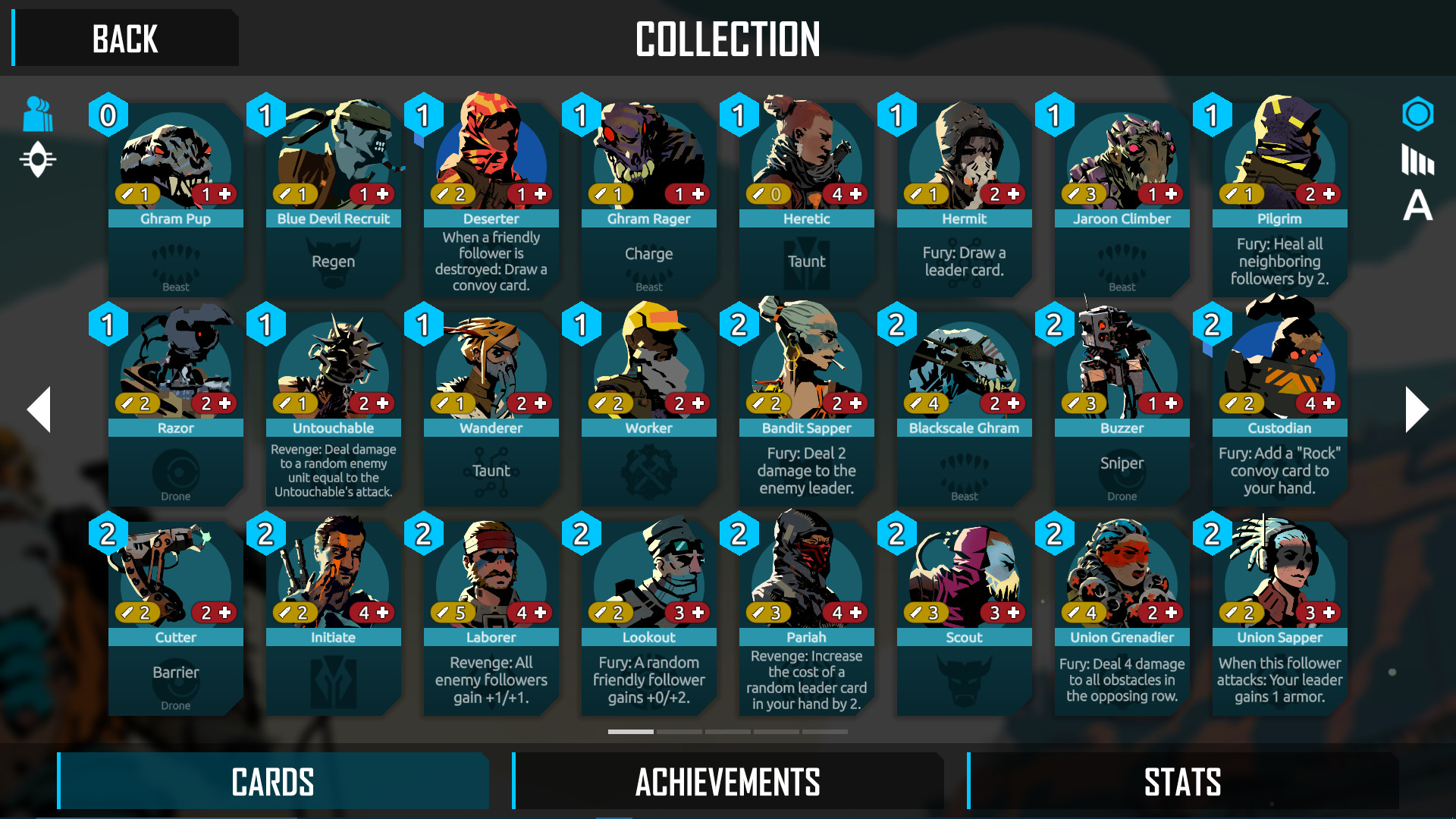 It works in a similar way to Slay the Spire in that you progress through a map choosing the path to take, along the way you can encounter enemies, friendlies, outposts to trade at, places to rest and regenerate health and a load of other weird and mysterious encounters. One thing that I like about Nowhere Prophet is that your characters that you add to your deck can be permanently killed meaning they will no longer be available to you for the rest of your run. 
What's great about these games is that whilst they sit mainly within a similar genre and share some similar mechanics I think they actually feel like very different games to play. They each have their own nuances that set them apart enough to be worthwhile playing, but similar enough that it's a comfortable and familiar formula you're playing.
I know that deck-building games and rogue-likes have been around for a long time, but for me it's been very exciting discovering new genres to get stuck in to.
-Will