Unleash hell in this coop A-RPG where bounty hunters raid planets for glory.
Platforms: PC
Players: 1-4 Online
Genres: ARPG, Co-op, Hack & Slash
Developer: Novarama
Price: £21.25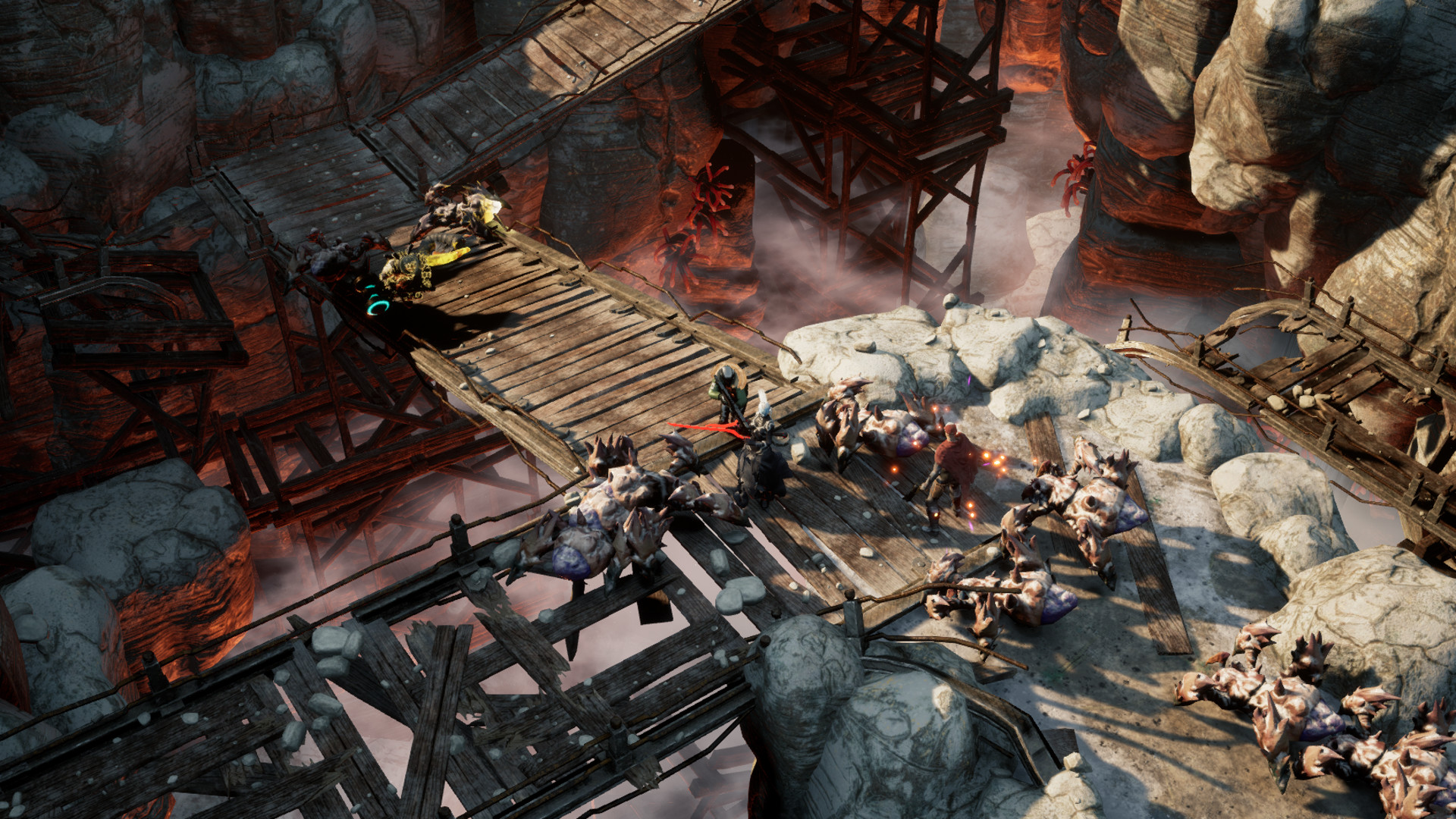 What's it about?
Kill Squad is an action RPG where you play as bounty hunters taking on contracts where you raid planets for loot and glory. The game features up to 4 player co-op and a choice of 4 different bounty hunters to play as. Kill Squad is currently in early access so this review is based on the product still being in development.
The game revolves around quick session based missions where you will take on a contract and hunt them down. The game also features procedural levels and unique loot and upgrades for your heroes that can be purchased for in game currency earned whilst completing contracts (not a real world currency). These upgrades – bought outside of contracts, are permanent, unlike the ones earned during contracts.
As you play through a contact you'll be able to unlock new skills for that mission, weapon upgrades, health upgrades and new abilities for your character are all available to be upgraded.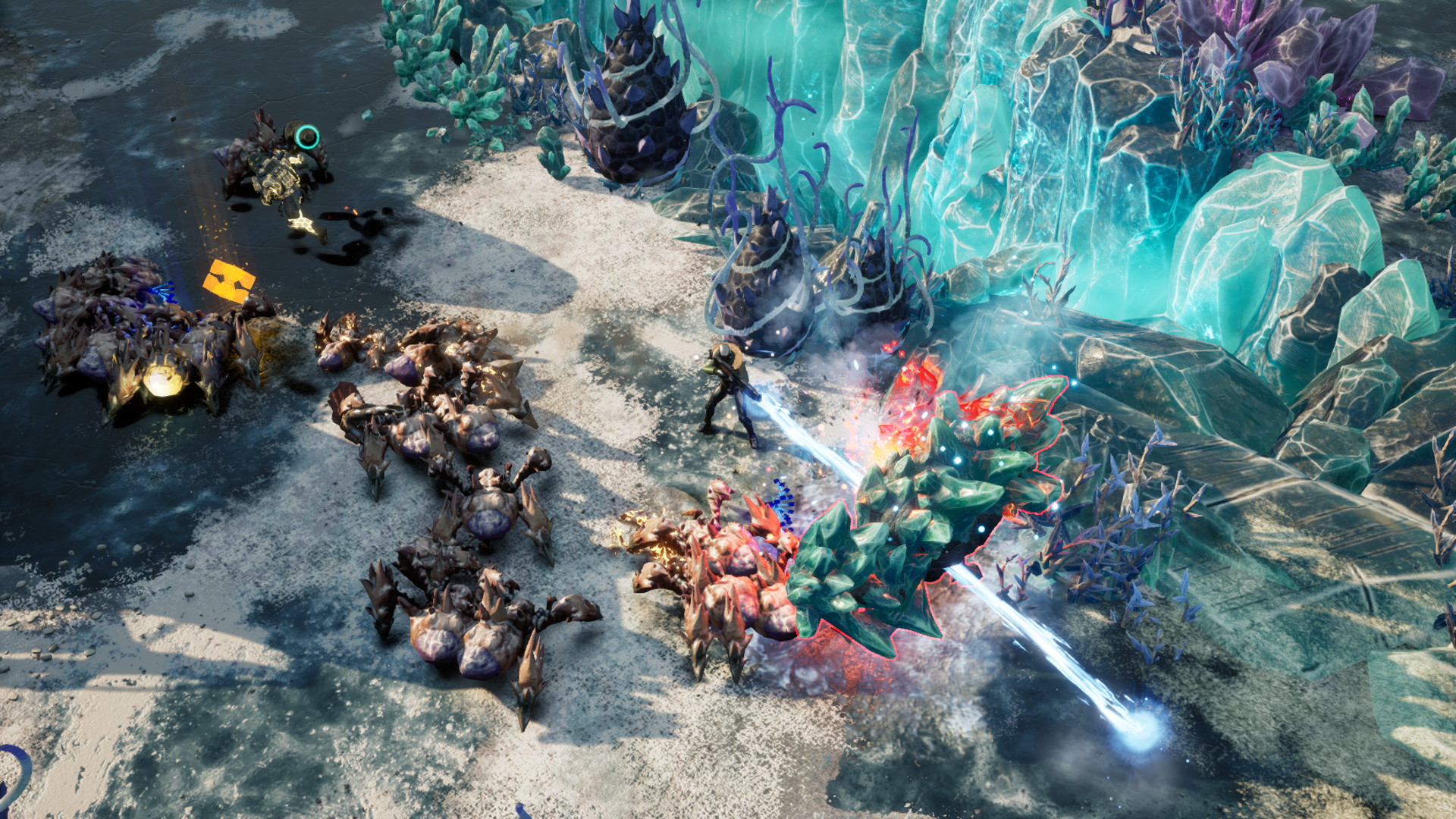 Look & Feel
The levels have a certain alien feel to them for the most part with strange plants adoring your routes through the level. Early on I felt that they were a little similar, but as you progress you will start to see more variation throughout.
The visuals are really good, with nice vibrant settings and the characters are all distinct from each other and look good. The 'world' has a lot of detail to it and the enemies have a nice amount of variation to them too. Where the game looks best though, is with the weapons and abilities, all the explosions, laser beams, electric fields, flames all that stuff looks great.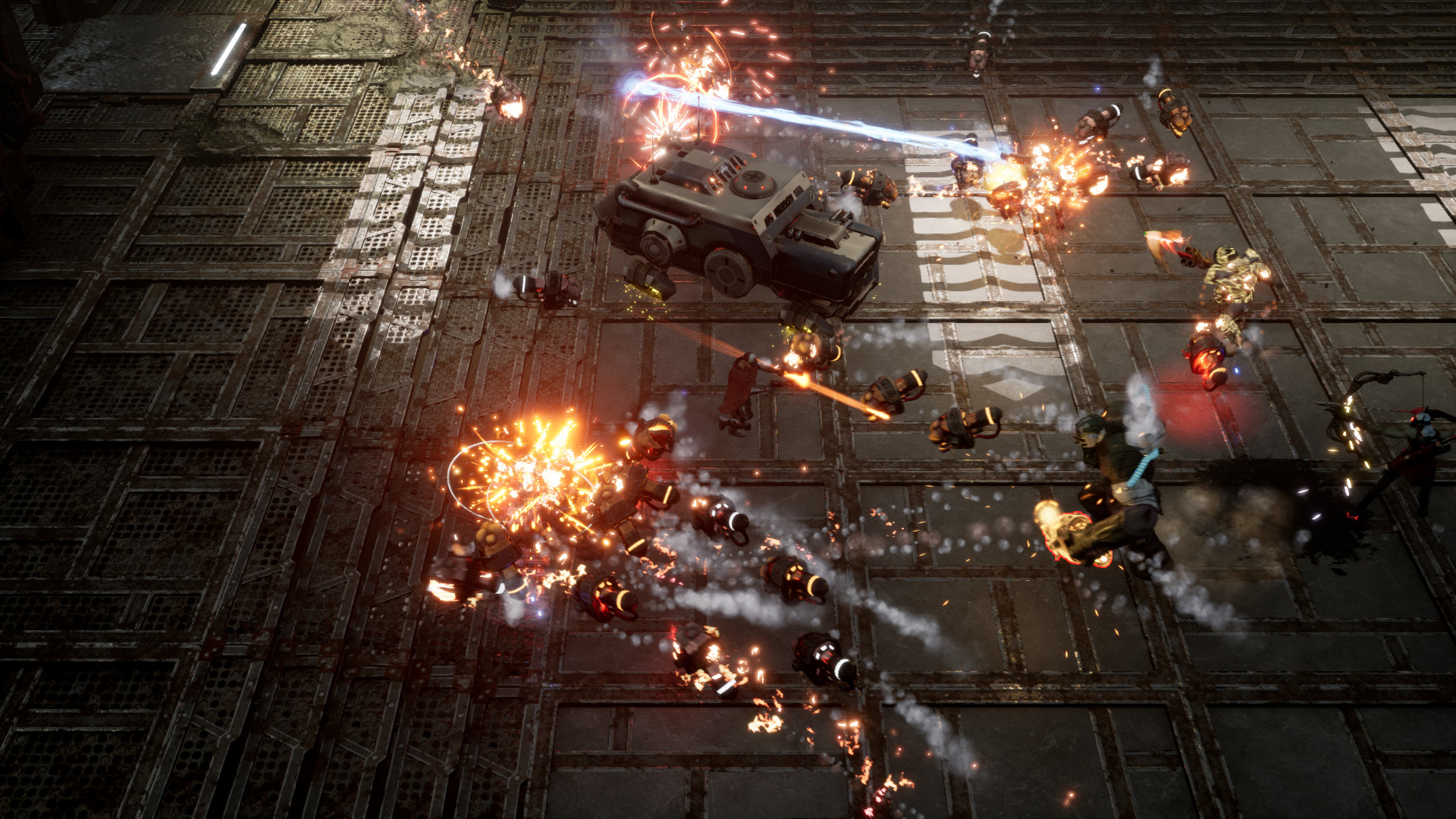 Roadmap
The game is currently in early access, so you can expect to see a fair amount of change over the next few months. The developers have published a road map detailing the intended additions.
There is good amount of content still to come, but the current game is still in a good state.
Conclusion
Killsquad offers a fast paced, looter shooter/slasher with a good mission hook and fun gameplay. My only real concern at the moment is that there isn't tonnes of content to get stuck in to right now. Beyond the contracts there isn't much else to do or work towards. However, what is there is still good fun to play. Just be aware that the game is still in development and may take some time to become fully fleshed out.
-Will