You may have noticed that things have changed around here a little. We've (soft) launched our new branding and new style for our site. The reason I say soft launched is because we're still trying to iron out a few kinks and sort the formatting for things. We will be having a more official launch soon, although I'm not really sure what that means.
Anyway, let us know what you think of the new style, we love it and we hope you do to.
Now back to the roundup!
Destiny 2: Shadowkeep
It comes as absolutely no surprise that I've been playing as much of Destiny 2 as I can since Shadowkeeps launch. I've manged to clock up over 20 hours in less than a week.
As a veteran Destiny player I love it, it refines what was already there plus giving more to get stuck in to. However, I do think some improvements need to be made for new players. For example Having to start at 750 power rather than 0 is an odd choice. I think players should've been given a choice of what to do. As a result new players get a muddy introduction. Where by they can play a lot of activities but not others and it doesn't do a great job of saying why. The main quest lines are a bit buried away and it's just not very clear what to do.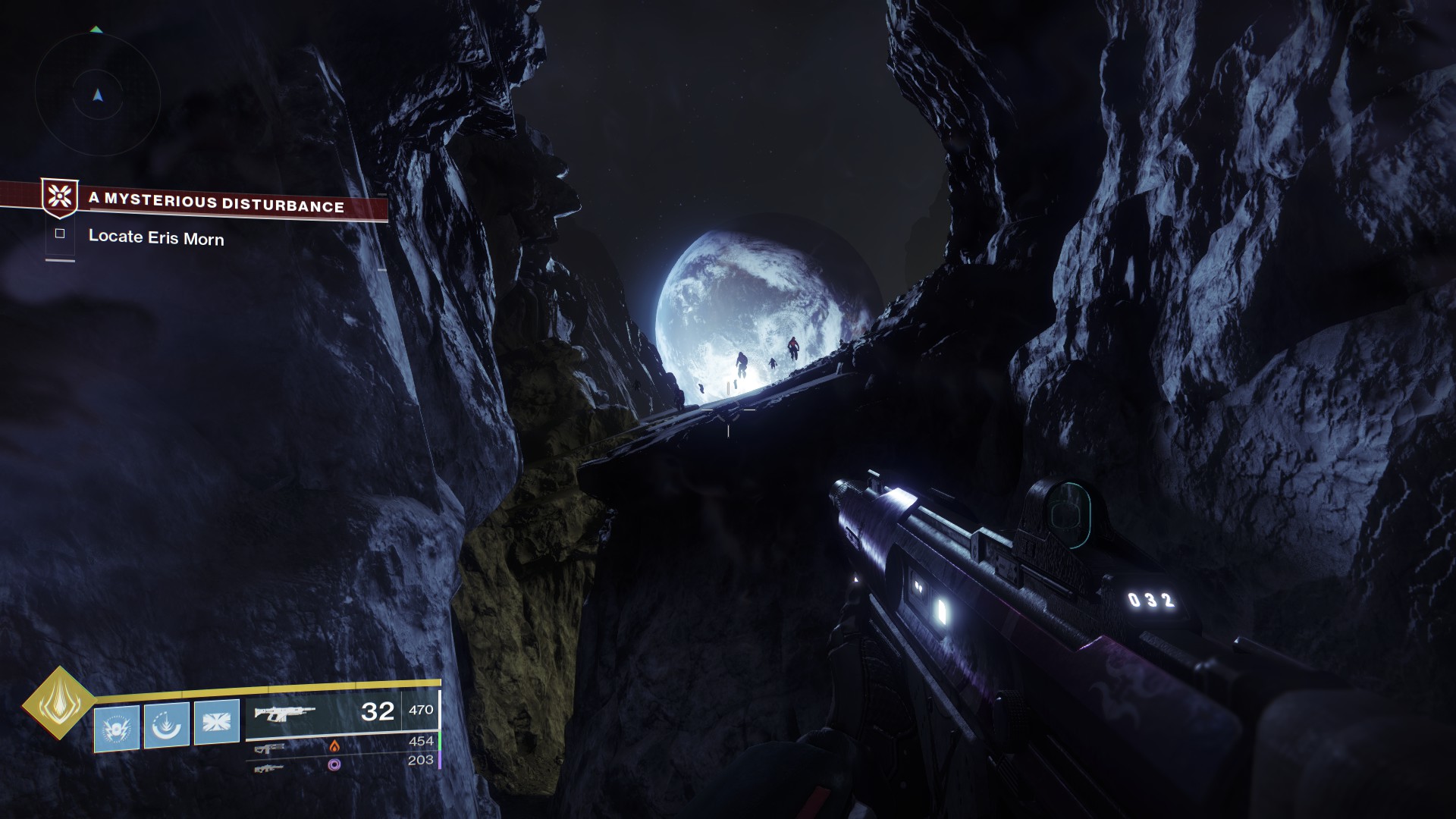 Having said that, once you get your head around what you're doing there really is so much content to play for free. New Light is a great offering for players looking to try the game out, you just might have need a browser open to answer a few questions.
Apex Legends
A new season of Apex Legends has arrived and with it comes a brand new map. It's been a while since I last played Apex properly. However, I've been really enjoying playing it again.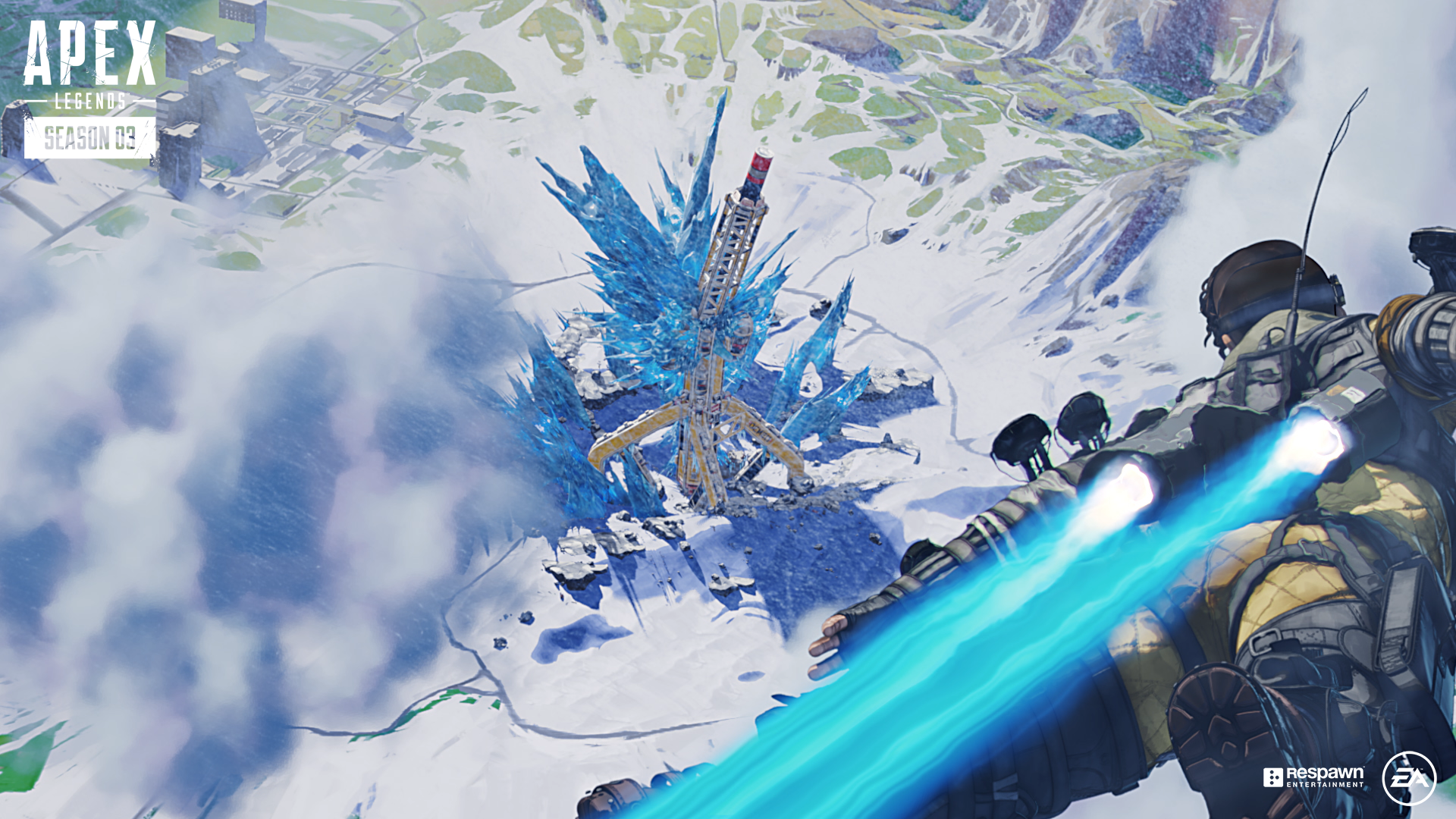 The new map – World's Edge, looks very different to the previous, with fire and ice zones sharing the space. The addition of the train that moves around the whole map also creates a pretty fun dynamic. It will periodically stop at stations which quite often means you bump in to players already there.
The new season also sees a new Legend to play – Crypto. I've only just unlocked him so not actually had much of a chance to play with him. He seems pretty cool though, with a fairly interesting kit to learn. His ultimate ability is an EMP style bomb that knocks out shields and slows enemies. Additionally he has a deployable drone that you can control and use to spot enemies.
-Will
Days Gone
What a surprise, I'm playing Days Gone still. But, the story has taken a turn and become really quite addictive. Now engaged in a rather intense war with rippers that broke out from some backstabbing within the camp. Oh and we got a puppy for the camp, so that was also very cool.
I've hit a point in the game now where I'm not as worried about the freakers out in the wild so much as I am about marauders or rippers. They're more of an annoyance now, that said my horde encounters thus far have been minimal still, so my thoughts might change once I do start meeting them more.
Really enjoying it though, and looking forward to moving further into the story off the back of recent events.
Reviews & Recomendations
I expect this won't need a recommendation really, but I'll throw it in anyways. On Friday night I saw Joaquin Phoenix's take on The Joker. I went into it relatively blind on details to be honest, having only seen one trailer for it the week prior to its release and mainly hearing potential controversy that might crop up once it released.
It's the first DC film I've seen in the cinema since Dark Knight Rises, the DC Universe films haven't really appealed. This as a standalone and seemingly a million miles away from the DC Universe films caught my attention.
It was really quite special, or should I say Joaquin Phoenix was. The film itself was actually brutal in a good way. There were moments in the opening stages where Arthur was breaking up into hysterical laughing while crying, that in itself set the tone for what was to follow. Plenty of twists, and plenty of dark psychological moments. I can't state just how incredible Phoenix's performance was.
The final act were some of the most chilling and intense I've had the pleasure of watching in a cinema, the final descent or the snap if you will to create the iconic Joker, just seeing the progression of the mentally unstable character full of anxiousness and nerves to the seemingly confident and smooth talking final character was fantastic. I loved it, and implore people on the fence about DC movie output of late to give this chance in the know that it has no ties to the DC Cinematic Universe.
– Murr