Is there such a thing as too much content? Too many games to play? And therefore too many live service models popping up wanting us to log in to every day to complete some daily challenges…
I think the answer is yes.
Too much to choose from
A time of reflection is upon us as the end of the decade approaches. Looking back at games from the past 10 years, ones I've loved and ones I've not loved has made me realise that the live service model for games has really taken over.
Games like Destiny, The Division, Warframe, and any MMO RPG all want you to login in and play regularly. Additionally, you have games like Fortnite, Rocket League and PUBG with their season pass models that ask you to grind out unlocks for in-game items. As someone who has a full-time job keeping 'up to date' on just one of these games is a fairly tall order. How are we meant to play all of them?
This conversation about too much content arose as the latest Call of Duty season content was announced. New maps, new game modes and unlocks are all in it. However, Call of Duty is currently our flavour of the month meaning getting to play this new content will come naturally.
But, just around the corner is the new season of Destiny 2. I've not logged in to play since the recent Halloween event finished up meaning I didn't unlock everything within season 8. For that reason, I feel less inclined to jump into the next season because I don't know if I will have enough time to play it for it to be worthwhile. Then I have Escape from Tarkov, a game that requires you to give it some attention should you want to get to a point where you have decent loot.
Being left behind
With every new season pass, live service and daily quests that come along, I feel more and more like I just don't have the time to get anything meaningful out of these games.
It's one of the reasons I've never bought the season pass for Rocket League. Whilst I play the game fairly regularly, it's only usually with friends meaning I don't progress towards anything in the season pass. Each season I will only reach about level 10-15. Whilst the pass might not be expensive, for the items I would unlock it just doesn't seem worth it.
It makes sense for developers to go down this route of live service games; they want hours played to keep increasing for as long as possible. One way to do that is to keeping offering content in some form or another. However, when a player is already dedicated to playing a live service game already how do you coax them away? How do you convince them that their game is the one they should be logging in to daily?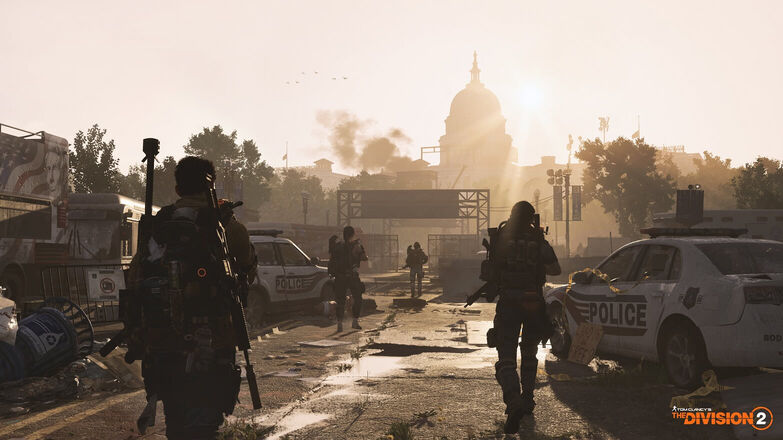 Take The Division 2 for example, when it launched I got stuck into it straight away. The gameplay was enjoyable and I had a great time going through the story missions. In spite of that, the end game didn't really cross my mind as something I wanted to get stuck in. As a result, I stopped playing it after a few dozen hours or so feeling satisfied with what I'd done. But now if I wanted to go back and play I wouldn't know where to begin. Due to the fact that the game has moved on so much since launch that by the time I understood what had changed and had 'caught up' something else would be coming along.
What's the answer?
I can't help but feel like there is only time to play one live service, MMO, season pass style game at a time.
The problem is that there is too much choice which leads to indecision on what to play which leads to playing none of those games with a season pass. As a result, I don't end up spending my money on that game because I will probably never earn everything. Having said that, there are players out there with a lot more time on their hands than me and they also need to be kept happy so offering less content isn't going to cut it for them as they'll blitz through it and want more.
Honestly, I don't know what the answer is because there will always be new and interesting games to play. Because of that, I'm sure we will keep seeing season passes or something similar popping up. Meaning there will never be enough time to grind through levels to unlock items. Which makes me think the answer is 'suck it up and get used to it'.
I don't mind the season pass model, or games that offer a live service. They certainly aren't going away any time soon either. What do you think? Are you able to keep on top with all these services available?
-Will