Happy New Year Geeks! I hope that you got to enjoy at least some kind of break during the last couple of weeks to enjoy some games. After our own break, we're back bringing you the good stuff!
Outer Wilds
This game appeared on a lot of people's GOTY lists for 2019 and it has been a game I've been wanting to try since it released.
Outer Wilds – not to be confused with The Outer Worlds is an adventure of exploration in a small galaxy filled with secrets. You don the shoes of a budding astronaut ready to take to the stars and discover what lies within them. I'll be honest here and say I've only dabbled in the opening hour or so. Which means my impressions are brief. As a result, I can only really talk about those opening moments. But having said that, I have enjoyed them thus far.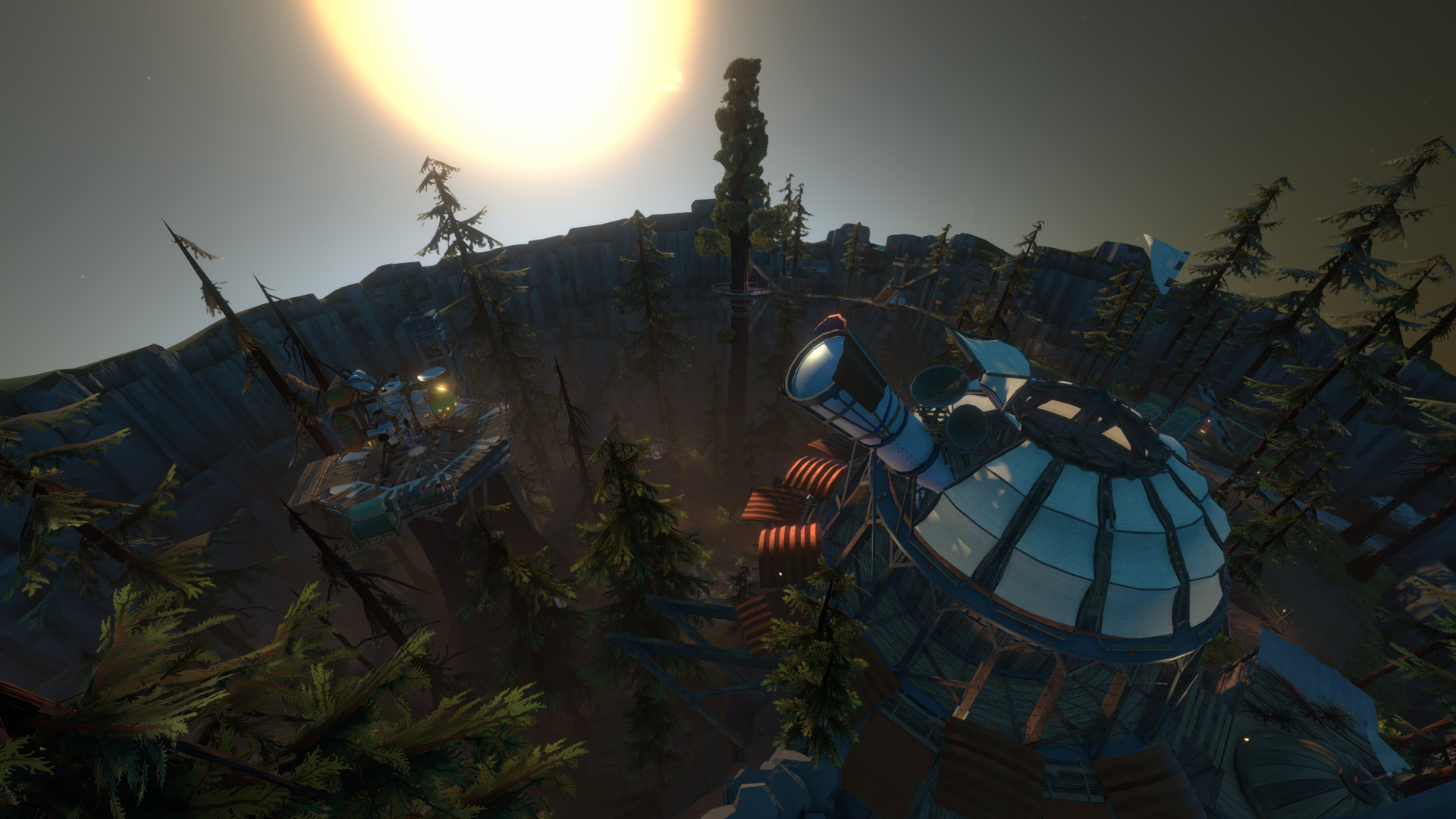 What I like about Outer Wilds is the freedom it gives you. Once you leave your home planet you're free to do whatever you want. You can seemingly explore anything you can see and in any order. To say you have a quest to follow would be inaccurate. I'd say its more of a guideline.
My adventure so far, whilst brief, has been interesting. I've fallen into a black hole, died to some kind of frozen anomaly in the air. I've played around in zero-g, found a long lost explorer who came before me. The only reason I've not played more is because I've been away enjoying some time off. Now I'm back I'm ready to crack on, so expect to hear more about it soon.
Hell Let Loose
I mentioned in the last roundup that I'd been playing Hell Let Loose again after the newest map dropped, and as I usually do I've put together a new video from some recent games on Sainte Mere Eglise.
-Will
Nippon Marathon
During the festive period, you tend to play games with friends and family. This is one game that got a lot of use after I got it for Christmas.
Nippon Marathon is a game we discovered at EGX Rezzed a few years back (I want to say 2 years back). It's a very simple premise for the game. Win a marathons. That's it. What makes this so funny are the characters you play as, and the rag doll physics you encounter when your runner takes a hit. There are also items akin to Mario Kart to aid you in your race to the front of the marathon.
Heat seeking watermelons, banana skins and inflatable pineapples add to the mayhem of this game. When 2 racers remain and have been at it for a certain amount of time, it's sudden death with a horde of Shibu Inu or Death by Watermelon strikes.
What I wasn't aware of is that this game also contains a pretty long single player mode in which you play as a character with a backstory who has a motivation to participate in a marathon all across Japan. There are 4 characters that each have a story to play.
And there are mini games. Horse but a version in which you need to get the furthest distance on a track in a specific time limit and bowling using shopping karts.
All of this is complimented by a ridiculous commentator akin to Takeishi's castle or Endurance UK (which looking back at it, was a really racist show). And a very stereotypical Japanese soundtrack that seemingly would fit right in with a Platinum or Square-Enix game.
A superb game that will no doubt get some use during our local couch gaming sessions.

– Murr