Another week goes by which means it's time to check in on what games we've been playing!
Post Scriptum
Over the weekend the developers – Periscope Games, of Post Scriptum held a free weekend event. It was a good chance to get hands-on and see whether it was a game I'd want to buy having had it on my wishlist for so many months. Having played a lot of HLL I thought PS would be a game I'd enjoy, but I also thought it might not be worth getting just yet because of its similarities with Hell Let Loose.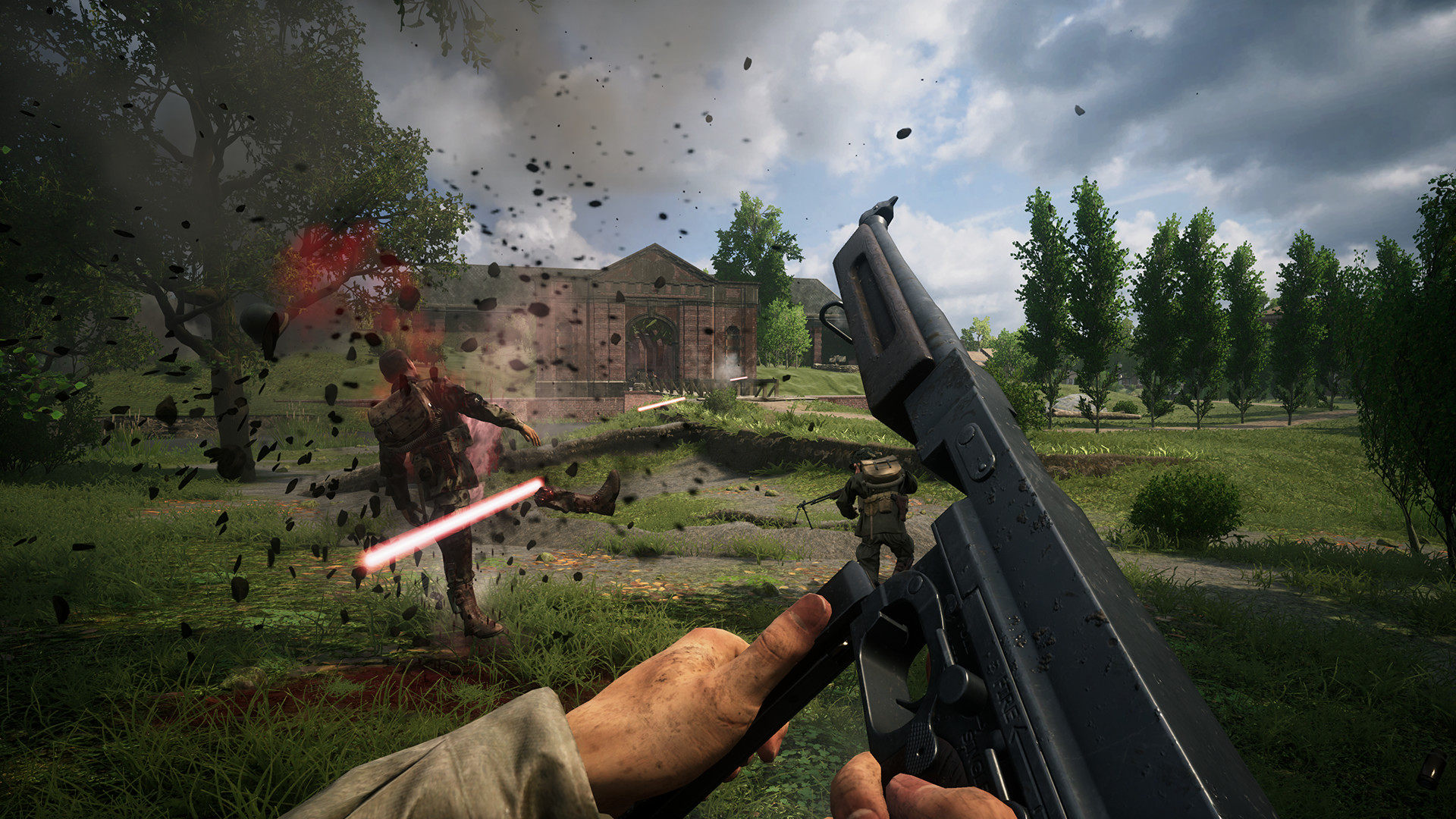 I managed to squeeze in a handful of hours and whilst that was enough to play a fair bit of the game, I didn't really scratch the surface in terms of all the maps, or roles you can play, I didn't get the chance to play in any of the vehicles either. That being said, I did have some fun with what I did play. It's safe to say that PS is a lot slower paced than most other FPS games I've played before. You, therefore, need to take your time while progressing through a map otherwise you'll probably end up on the wrong end of a bullet quickly. It's a very tactical game, it requires communication to get the best out of your team. Additionally, if you don't play together as a team you significantly increase the likelihood of losing.
Visually the game looks quite nice, although the interiors of the buildings need some love with most of them just being empty shells. Where I thought the game shone was in the sound design. Weapons sound good as do vehicles and their big guns. But it was the explosions themselves and the effects of them that impressed me the most. Grenades ring loudly in the streets sending plumes of smoke and debris in the air. It all looks good and creates a great immersive experience.
However, for now, I will be sticking with Hell Let Loose. It's not that I didn't enjoy PS, more that it wasn't varied enough from what I already have, to make the purchase worthwhile. And I'm sure I wouldn't be able to convince my friends either.
-Will
Death Stranding
I've done it, I've completed Death Stranding. Some 55 hours later and I've seen the story through to the end. And what a ride it was.
I touched upon how mind blown I was about chapter 5 'Mama'. Well There are many occurrences throughout the game where I continued to have that head exploding moment of "no way". From the explanation as to why Deadman is called Deadman, as well as why Heartman is Heartman. The connecting stories between the main NPCs is fantastic.
The final 3 chapters to close out the game were just insane, I couldn't stop, it felt like the payoff was going to be big, and it sure as heck was. The finale itself was one of the most fascinating endings as it was essentially watching a full length movie *(Kinda spoilers, the ending is watching some incredible cut scenes)*
Then, Episode 14…Episode 14… I didn't think I had it in me to play it through. I was emotionally drained and couldn't believe what the final delivery was going to be. I wasn't sure I was going to do it, "Let's just boot up chapter 6 and play from there again and continue building the highways".
I stuck it through, saw the eye-watering finale and got the end result we all wanted. Now, Tomorrow is in my hands, I'm free to deliver and rebuild as much as I want. Annoyingly BT's are still an issue which I thought were dealt with, but can't win em all.
I loved this experience, it was an absolute pleasure to play, a highlight of the generation as it dwindles down now as we prepare to start the next hype machine for the next batch of consoles. One of many amazing send offs to come.
Gang Beasts & Nippon Marathon
On Saturday I met up with a friend in anticipation of watching the playoffs in NFL. The game kicked off at 9:30, so we had plenty of time to have some beers and play some silly games. Gang Beasts got a physical release not too long ago, so naturally, I picked this up. Even with only the 2 of us, the melee's that ensued were good fun as we started to get to grips with the controls. We ended up finding we couldn't get one another over the edges very well as we'd sussed the controls and only had each other to contend with so not panicking that another player could join the frenzy and double kick us both away. A fun game for sure, but excels with more players.
We then moved to Nippon Marathon which has been getting a lot playtime as of late. We opted to go for 'Lobster' which is their take on Horse. We were on this for quite some time as the randomly generate new stage option didn't occur for ages when spinning the wheel at the end of the round. This didn't bode well for me as I was sucking hard at the particular course layout.
All in all some fun multiplayer games to take my mind off the epic journey I'd completed the night before in Death Stranding.

– Murr