Temtem is a massively multiplayer creature collection game where you live the dream of becoming a Temtem trainer. Coming to steam early access Temtem was originally run as a Kickstarter back in July 2018 and has drawn many comparisons to Pokemon which is easy to see why.
You start your journey collecting your first Temtem – from a choice of three, from Professor Konstantinos, you then set out on an open-world adventure to collect Temtem and fight dojo masters across Airborne Archipelago. Nevertheless, TemTem doesn't feel like it's just a copy of Pokemon, it's the evolution of it and the challenger to its long-held throne, which, quite frankly is long overdue. In fact, I think this brand-new challenger that's appeared is poised to take the throne all for itself.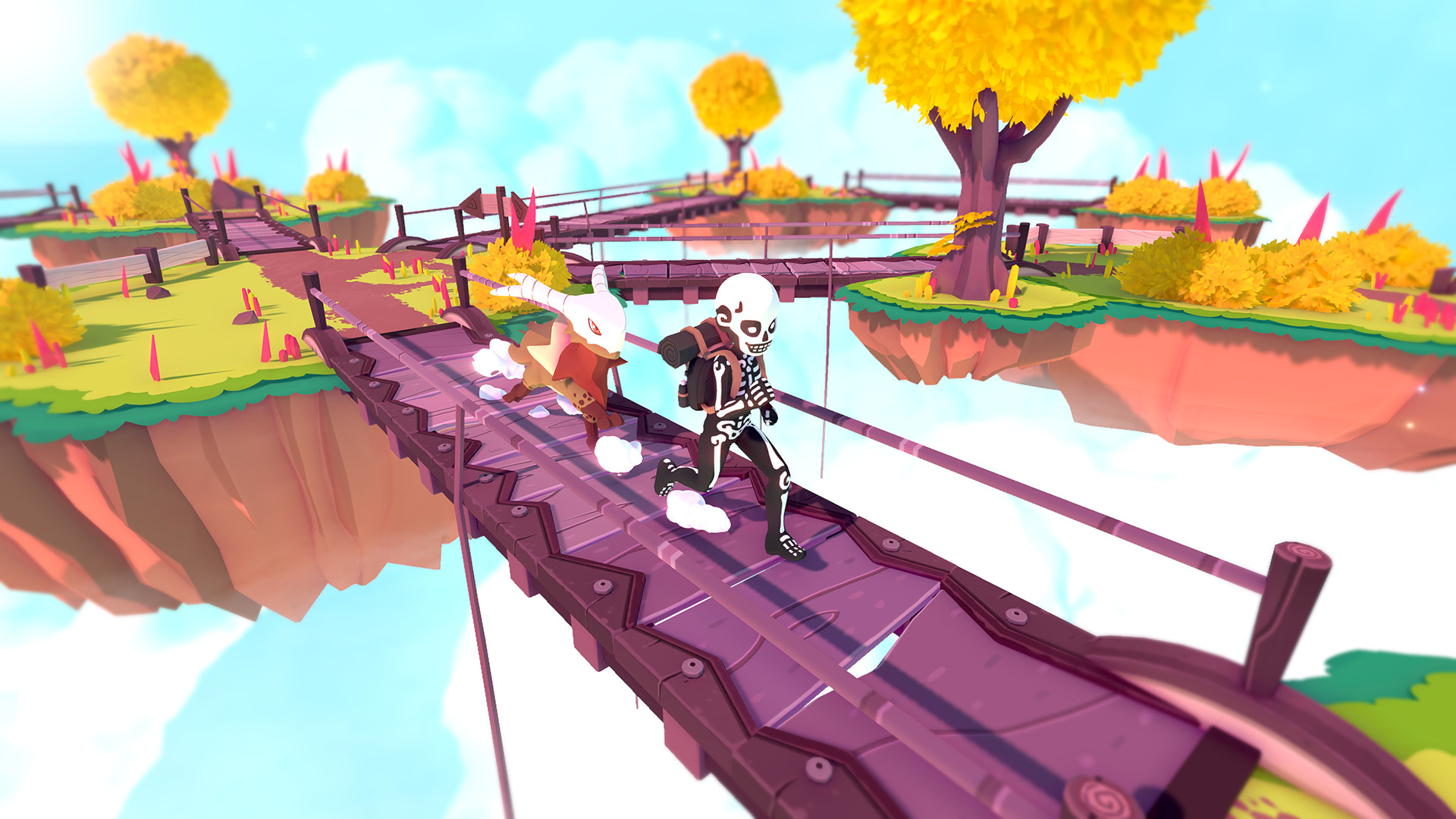 Platform: Windows Steam
Price: £27.99
Developer: Crema Games
Publisher: Humble Bundle
The adventure of a lifetime
With the game due to initially release into early access, what can players expect to get stuck into when the game goes live?
Every kid dreams of becoming a Temtem trainer and you're going to see that dream come true as you set out on an epic adventure exploring three islands of the Airborne Archipelago – with three more to come during development. Discover new and fascinating species, make friends – both real and virtual, along the way.
Find and capture 80 Temtem in a campaign that should keep you busy for 20 hours. With up to 160 and more coming in the full release of the game you will find enough Temtem to keep you busy for hours more.
Breeding Temtem is another route to you gaining more creatures to your collection. Putting two compatible Temtem together will produce an egg, and from that new Temtem will be born. Breeding helps create perfect Temtem as they inherit stats from their parents.
Oh, and you'll also be able to buy your own home and fill it with your own furniture.
Temtem battling fun
The focal point of Temtem revolves around capturing and then fighting with your squad of creatures. The more you fight the stronger they will become, learning new moves as they level up. Additionally, each Temtem has its own type such as fire, water, and earth. Which in turn makes them stronger and weaker to their counterparts, fire is weak to against water, but water is weak to earth, and so on.
In each battle, you can enter two Temtem at once. This gives players flexibility and freedom to explore and experiment with different combinations. Furthermore, this allows you to try find out who works well with who.
Don't forget that Temtem is massively multiplayer too. Team up with friends to play cooperatively or go it alone through the story campaign spread across the beautiful open world. The choice and freedom is yours.
You can also engage in PVP battles. Where you can put your Temtem and skills to the test against other real players. In competitive play, you each start by picking a team of 8 Temtem. Then you enter a pick and ban phase. Here your opponent can choose to ban a number of your Temtem from the fight. Once you're down to 5 it's time to do battle.
However, your ultimate goal is to become strong enough to take on the eight elite Dojo leaders to become the ultimate Temtem tamer.
The King is dead, long live the King
For years, Pokemon has held the crown uncontested for monster taming games. But, Temtem is challenging the status quo. And from what we've seen already, it looks to be a worthy challenger indeed!
Temtem looks beautiful, the world is vibrant and rich, teeming with life. The Temtem themselves look fantastic, feel unique and interesting. Additionally, the gameplay is fun, tactical and interesting to engage in.
The game may be releasing to early access and not fully developed yet, but it already seems to be a solid title. The future looks very bright for Temtem.
-Will