Set foot in an ancient tower full of mystery as you and your companion solve puzzles to try and piece together the memories and story held within its walls. Luna: The Shadow Dust is a beautiful hand-drawn point and click puzzle game that tells an emotional story through wordless gameplay and cutscenes.
In Luna: The Shadow Dust you play as both a young boy and his animal companion. You must work your way through a magical tower filled with mind-bending puzzles. You'll need to make use of the light and shadows in order to solve the puzzles ahead of you.
Platforms: Steam,
Players: 1 Player
Genres: Point & Click, Puzzle, Adventure
Developer: Lantern Studios
Price: £16.99
For this Luna The Shadow Dust Review, a free copy of the game was provided.
Look & Feel
There is no doubt that Luna is a stunning game. The hand-animated gameplay looks fantastic and like something out of the minds of Studio Ghibli. But it's the use of colour, shadows, and manipulation of light that really makes this game stand out. Each puzzle is a wonderfully detailed and crafted room. By changing light sources or extinguishing them all together you will be shown subtle clues to help you solve puzzles. With a mixture of fantasy, time-bending, and light use you will be treated to a visual delight whilst you move from puzzle to puzzle.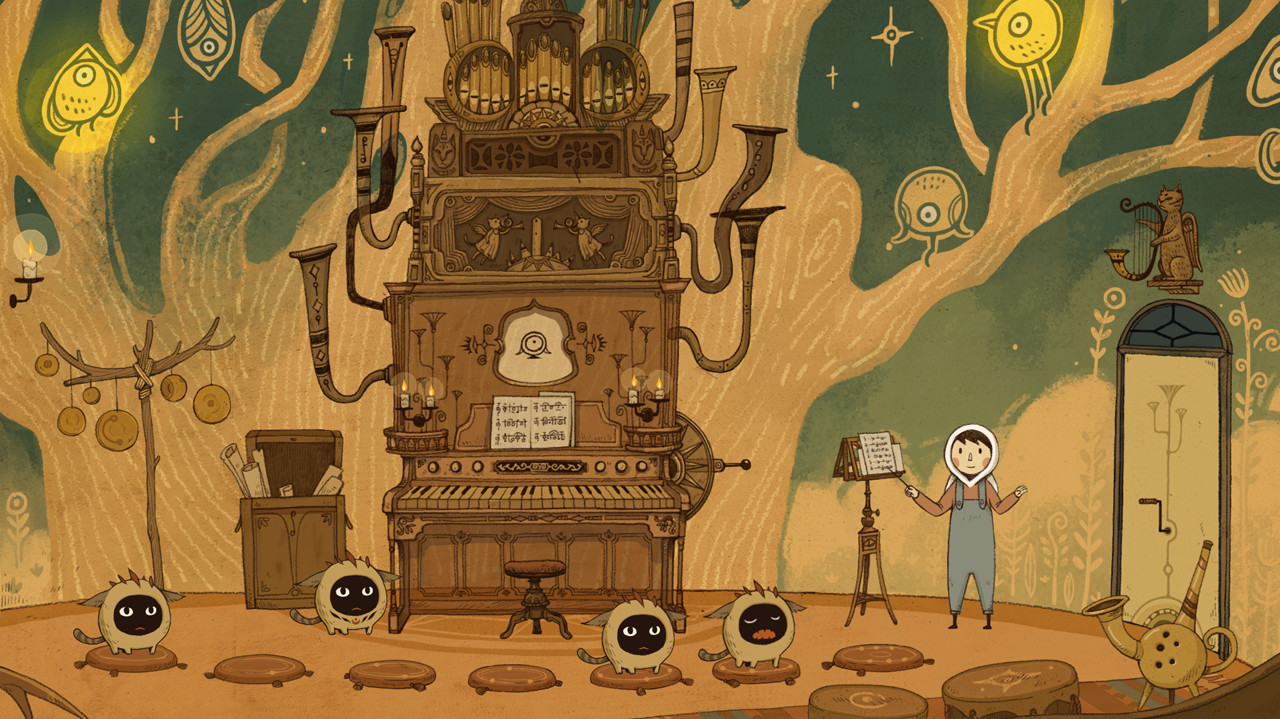 The cutscenes whilst wordless are wonderfully constructed and help tell an emotional and compelling story. Additionally, the soundtrack accompanying the whole game fits perfectly. There is a subtlety to it, with minimal sounds playing as you solve puzzles. However, when needed it swells to a climactic crescendo helping deliver on the emotion of the story at the right times.
With the story being wordless you heavily rely on the score to convey what is happening and it does that well. Not only that, but the sound also plays a part in understanding and solving some of the puzzles. Small audio cues help to provide hints here and there that will nudge you in the right direction. That being said, it is the light or sometimes lack thereof, that will be the key to solving the majority of puzzles. So pay close attention to how it changes when pressing a button or turning a lever.
Gameplay
Throughout the entire game, you will be solving puzzles. From one room to the next it's puzzle after puzzle. They start out fairly easily but as you progress higher through the tower the more you will be challenged. With many point and click games, you often find that elements of puzzles such as clues or items to trigger events are hidden. However, in Luna: The Shadow Dust nothing is hidden. If your mouse hovers over an item you can interact with the game will let you know. Whilst that may sound like it makes it easier, all it really does is remove some of the frustration of finding hidden objects to interact with.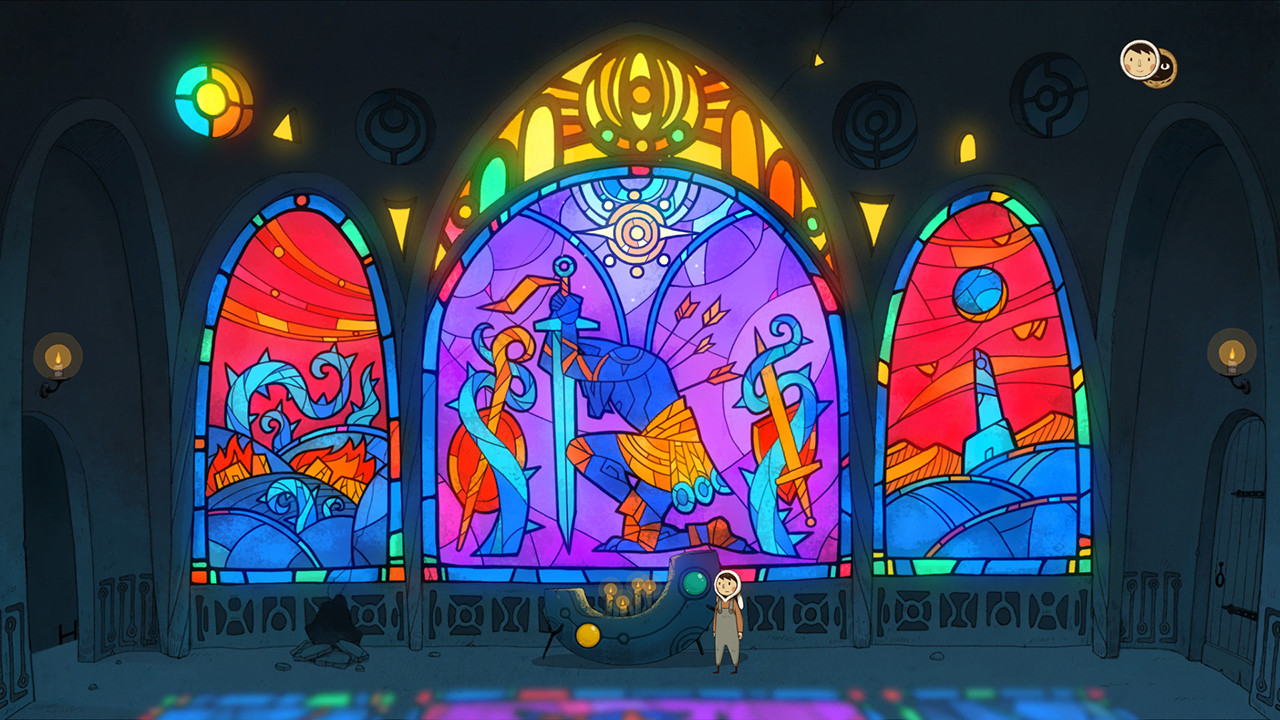 Your animal companion is able to enter areas and even alternate realms that the boy can't. You'll often find yourself switching between both characters in order to solve problems, usually through a process of elimination. I found that most of the puzzles were fairly logical to solve and were nothing too obtuse. As long as you keep in mind the main gameplay elements – light and shadows, and the fact that your companion is able to interact with shadows, you should find yourself progressing at a good pace.
I will admit that I got stuck on a few puzzles for longer than I'd like. Although for one, in particular, I was overthinking the solution and not paying attention to a certain change in the lighting.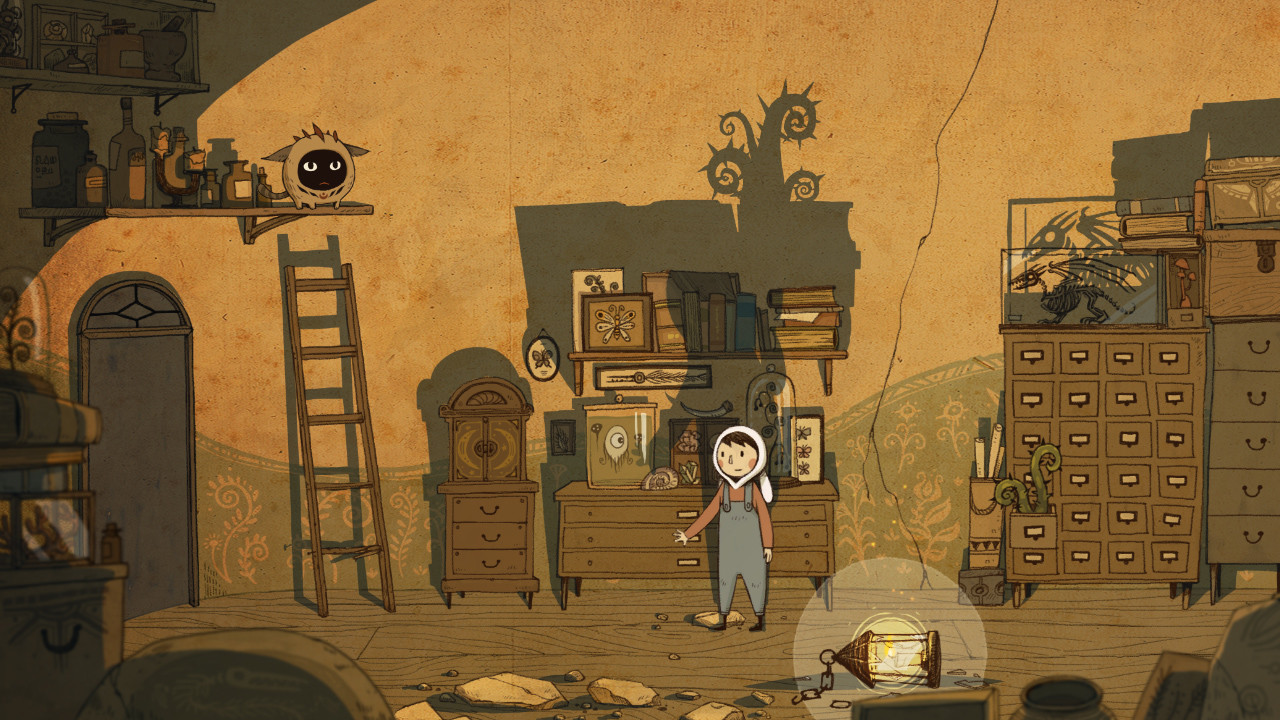 Conclusion
Luna: The Shadow Dust is a wonderful point and click game. Its imaginative puzzles that use interesting mechanics to solve them are fun and engaging. Additionally, it's a visual treat with a good story and a strong soundtrack. The only real negative is that some will consider it to be too short. I completed it in just under 3 hours, and it could be finished quicker. Personally, the length of the game was satisfying and felt like it told and wrapped up a good story within that time frame.
For more than just our Luna The Shadow Dust review, you can also check out our video preview to see the game in action.
-Will