There are plenty of excellent indie titles coming this year one of which is the beautiful looking In Other Waters. As I booted up the demo, I wasn't totally sure what to expect. Sure, I'd seen a bit about the game online and had a general idea of what I would be doing. But what I wasn't sure about was how it would play. However, after around 20 minutes I was captivated. Read on for our In Other Waters Preview, a fascinating game potentially like no other this year.
Platform: Windows Steam / Nintendo Switch
Release Date: Spring 2020
Price: TBC
Developer: Jump Over the Age
Publisher: Fellow Traveller
A new perspective on exploration
In Other Waters is a unique game where you guide and aid a Xenobiologist through an alien planet. Join her as she studies its inhabitants and searches for clues on what happened to their partner. Through a minimalistic HUD, you must guide Ellery, analyse lifeforms, gather samples and learn about this alien world.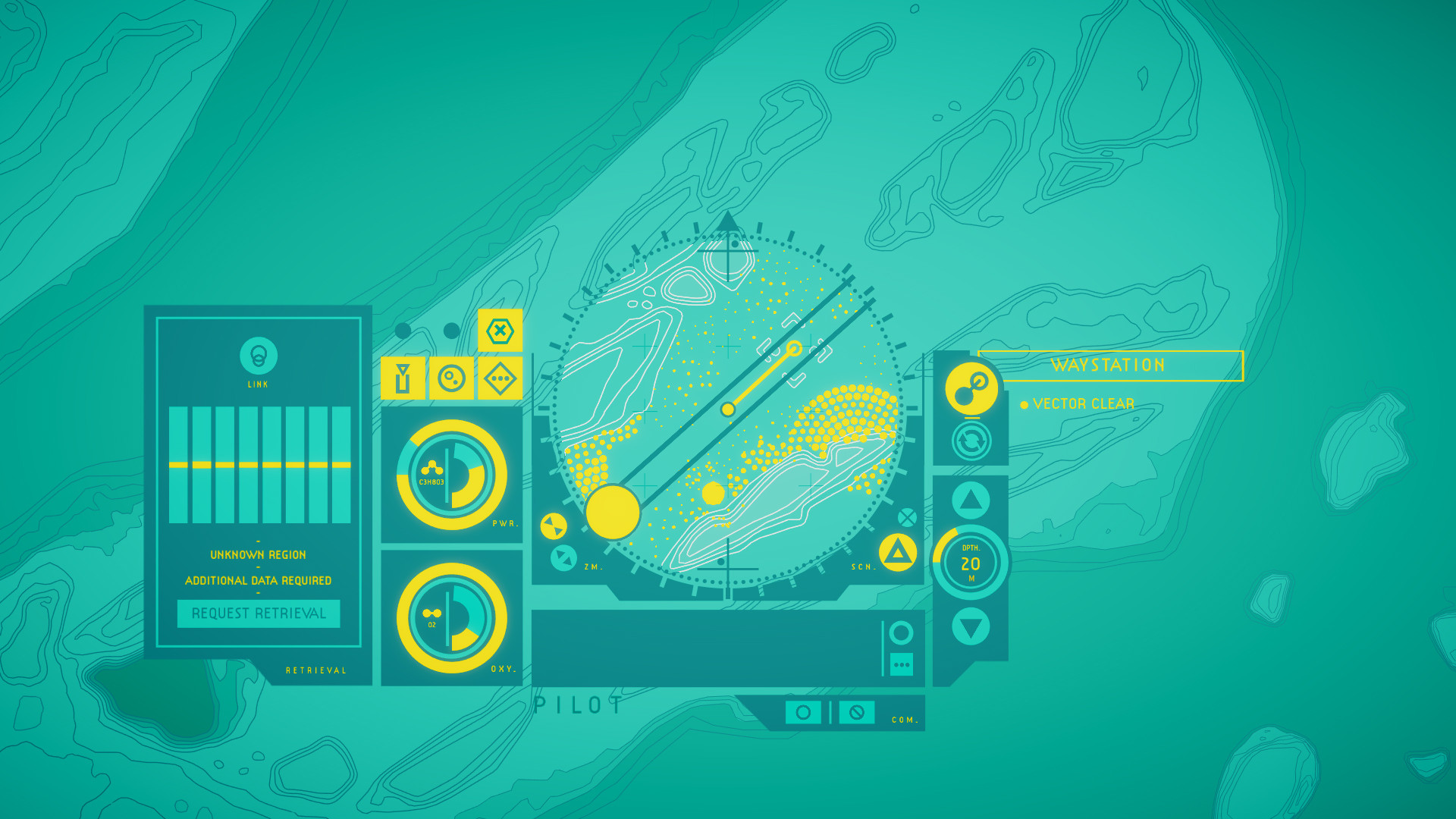 It's impossible not to notice the styling of the game. Bold Blues and Yellows are prevalent throughout and help create an intuitive UI that I found myself learning without being told how to use it. For me, this is the most impressive part of the game. Often in modern video games, we get told which buttons do what and when to press them. And whilst some of the elements of In Other Waters were explained on how to use them it didn't feel like it. Everything felt logical, even with the vague icons of the buttons I still had a good idea of what needed to be clicked and when. I found it to be interesting how the game relays what you need to do. Or what to press, without directly telling you. It seems like a lot of time and effort has been put into the UI.
As for the gameplay, you view the ocean almost as if it were a map or radar laid out in front of you. Additionally, you have a bearing compass style UI to help guide where you want to send Ellery. Diamonds denote areas you can move to. Dots of various formations represent fauna around you. Furthermore, sweeping contour lines like an ordinance survey map show you the elevation of rock formations around you.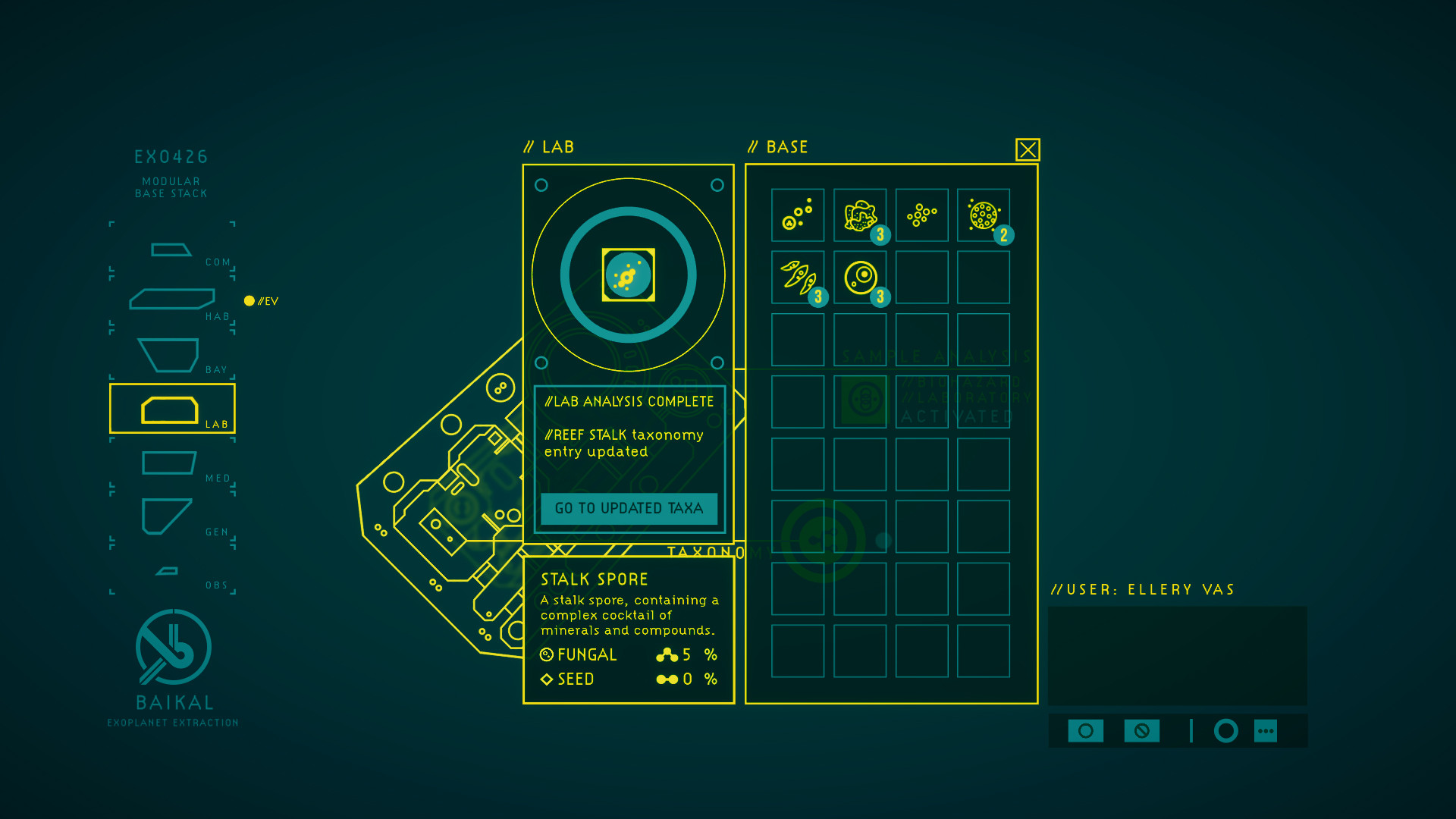 Minimalistic approach
In Other Waters is a game where you will use your imagination. Ellery will regularly talk with you and describe what she is seeing when you're scanning it. As a result, the more you survey the wildlife around you the more of an understanding you will gain of it. Each newly discovered animal or plant can be surveyed multiple times. Once you've completed numerous surveys, you'll have a full understanding of that lifeform and Ellery will name it and log it in her personal notes.
Although the demo was fairly short it was enough time to start to get a feel for what your relationship with Ellery will be like. To me, it felt similar to Firewatch – although Ellery isn't voiced, someone you don't see face to face. However, you still manage to create a bond. You're able to communicate with her in rudimentary ways with basic yes or no answers. Even with that restriction from your own side, I could already feel the foundations of an interesting bond being built.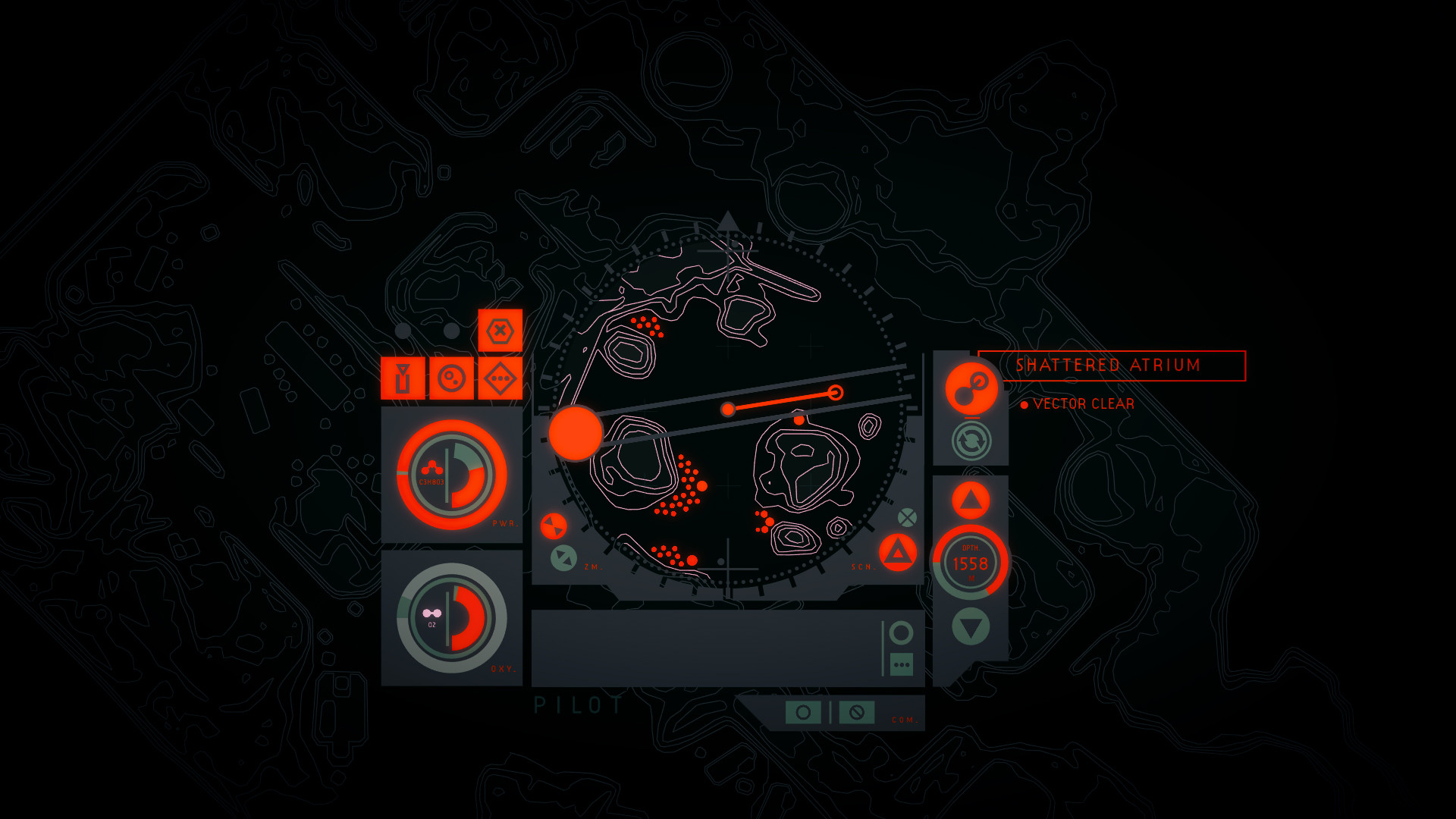 It's clear to see that there won't be much else releasing this year that is quite like In Other Waters. As a result, we have an extremely interesting title that looks to provide a unique spin and perspective on exploration and adventure. Even in the short 30-40-minute demo, I got to see the potential for an excellent game.
You can wishlist In Other Waters on steam right now. It will also be coming to Nintendo Switch in the spring of this year.
As well as our In Other Waters Preview, keep an eye on our site for our interview with (mostly) solo Developer Gareth Damian Martin.
-Will