With all this spare time and hanging around at home, we need some fun games to play!
Halo Master Cheif Collection
It's been a while since I last played Halo. But over the weekend a group of us subbed to the Game Pass for PC to jump into some good old classic Halo fun. The MCC only has the first Halo and Hal Reach available on PC at the moment, but that is enough to give us some fun!
All the classic game modes are still there and still good fun. We've been playing some infection, oddball, capture the flag and all that good stuff.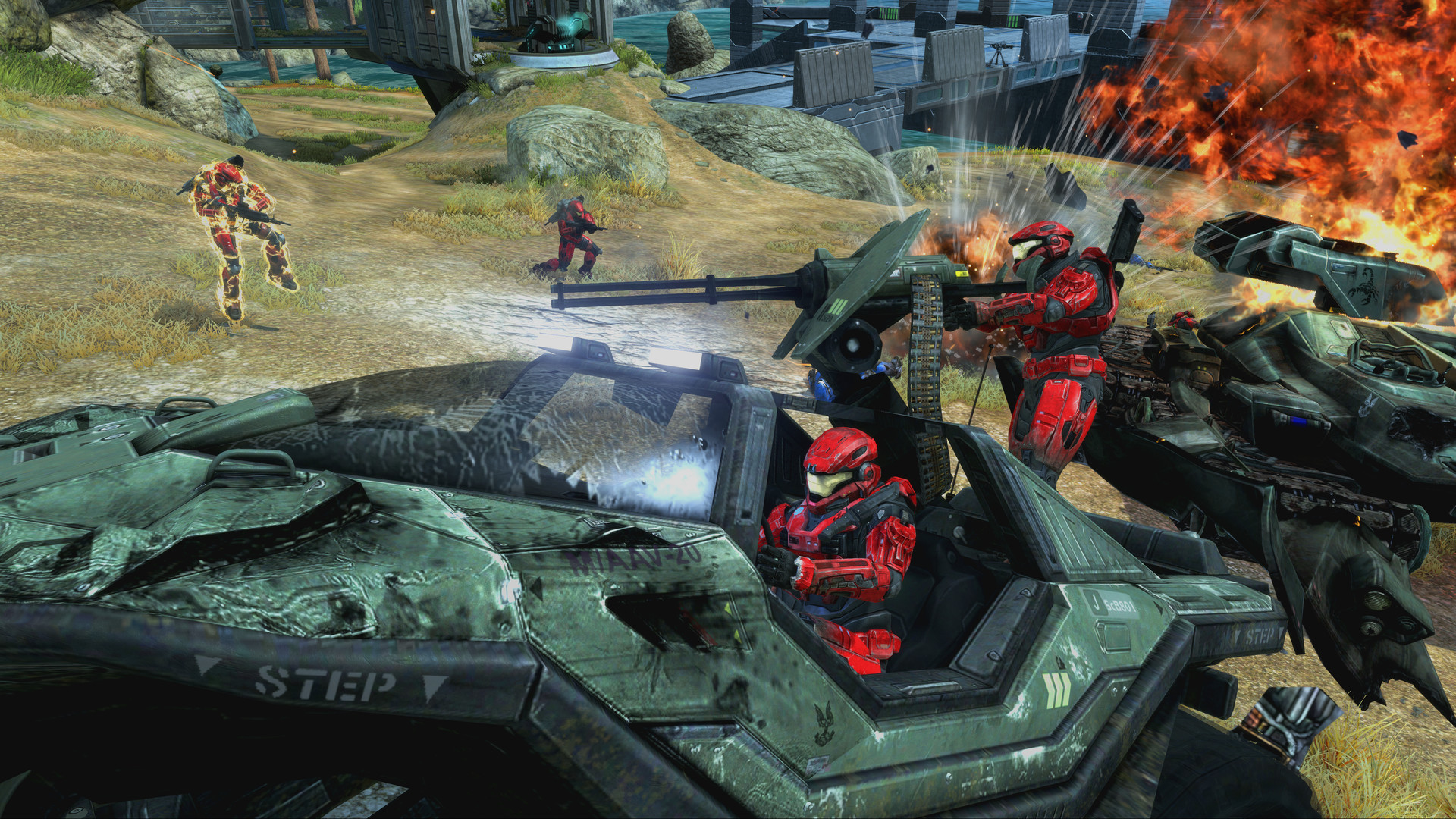 One thing that is very noticeable, however, is how much video games age. Obviously I expect the game to age from a visual standpoint. But the controls, audio design, and almost every aspect are feeling tired. That being said, the game is still good fun and it was nice to jump back into a classic like Halo for a few games!
World War Z
I'd had my eye World War Z since release but just didn't feel like spending the money on it. Well, turns out it went free on the Epic Store which is obviously an offer too good to turn down.
I've only played the first mission, but I can see that it is basically Left 4 Dead in third person. It's a fun little romp, but I don't see it being an amazing title. For me, games like these are always about having a bit of a laugh with your mates. A break from the normal rotation of games you play – which for us, is still loads of Escape from Tarkov.
There seems to be lots you can unlock in the game, from weapons and other bits and bobs. To be honest, I didn't really spend much time looking through any of that. I just wanted to face off against the hordes of zombies. Just like the film version, the main thing in the game is the mass of zombies you face. They climb over each other in frantic fashion and when trying to climb over walls they will form zombie pyramids in a bit to reach you. It's pretty cool to see and makes for a good bit of frantic fun.
For a free game, you can't go wrong. However, I'm kind of glad I didn't buy it in the end.
-Will
Animal Crossing: New Horizons
It shouldn't come as any shock as to what I've been playing (almost none stop) since last week's round-up. Yes, I'm still in Nooks debt and will be for the foreseeable future it would seem.
Progress on the Island of Mauritius is going well. We have one bridge and a second is undergoing construction. Yet funding is tough due to requiring the kind donations from the islands inhabitants. Now, I'm not saying they aren't contributing, but 178 bells towards a 220,000 bell project isn't really worth doing. Fortunately, I'm able to throw in larger donations after selling the plethora of Sea Bass and Black Bass (The most metal of all fish did you know?) that I've acquired while trying to fish for the rare Sturgeon, StringFish & Oar Fish before they disappear at the end of March.
I can happily say I have all the fish and bugs that are due to leave at the end of March. However, have been spending some time catching duplicates to help a friend who's struggling. Luckily for him he has a String Fish waiting for him when I pay the Nintendo Online subscription fee.
Aside from fishing, I've attempted the creation of the infamous Tarantula Island when on my travels. It was a wasted hour to be honest, damn pill bugs that are buried underground apparently being the quick and easy spawning bug rather than the tarantula.
We now have the huge residence building on Mauritius as well as a campsite to attract new residents. Our flag has changed and I'll be soon to look to rearrange the layout of the island. Moving houses about once all residents take to their new homes. The museum is slowly taking shape with artefacts on display inside and Nooks and Crannies still finds a way to short change me when selling all the fish and bugs I've caught. It's part of the fun of the Island life I guess.
It's been an incredible 10 days (already???) since the launch of New Horizons. Every evening once I've put my son to bed I can just zone out of the real world, and work to building up my Island. It's a very much needed distraction during a time where real world events are seemingly becoming an involvement in my day to day job too. So I can't get a switch off from the bad news. But fishing, but catching and being in debt seems to be just the escape I need.

– Murr