Video game difficulty can sometimes be a controversial subject. There are those that feel playing a game on anything less than the hardest setting isn't worth it. Additionally, some even feel that if you complete a game on easy then you haven't really 'completed' it. The reality is, is that people can play games however they want.
Personally, I enjoy a challenge when playing certain video games. That being said, some games frustrate me hugely with their difficulty spikes. Or just in the way that they handle making a game more difficult.
Re-tracing your steps
I find games become frustrating when there's backtracking or retracing of steps included as part of the experience. Take Hollow Knight for example. It's undoubtedly an excellent game dripping with atmosphere and adventure that provides a tough challenge to those who venture into the depths. However, I haven't completed it. The main reason for that is because of the way in which the system handles re-spawning. When you die in Hollow Knight you're teleported back to the last bench you rested on. This bench could be some way away from where you just died.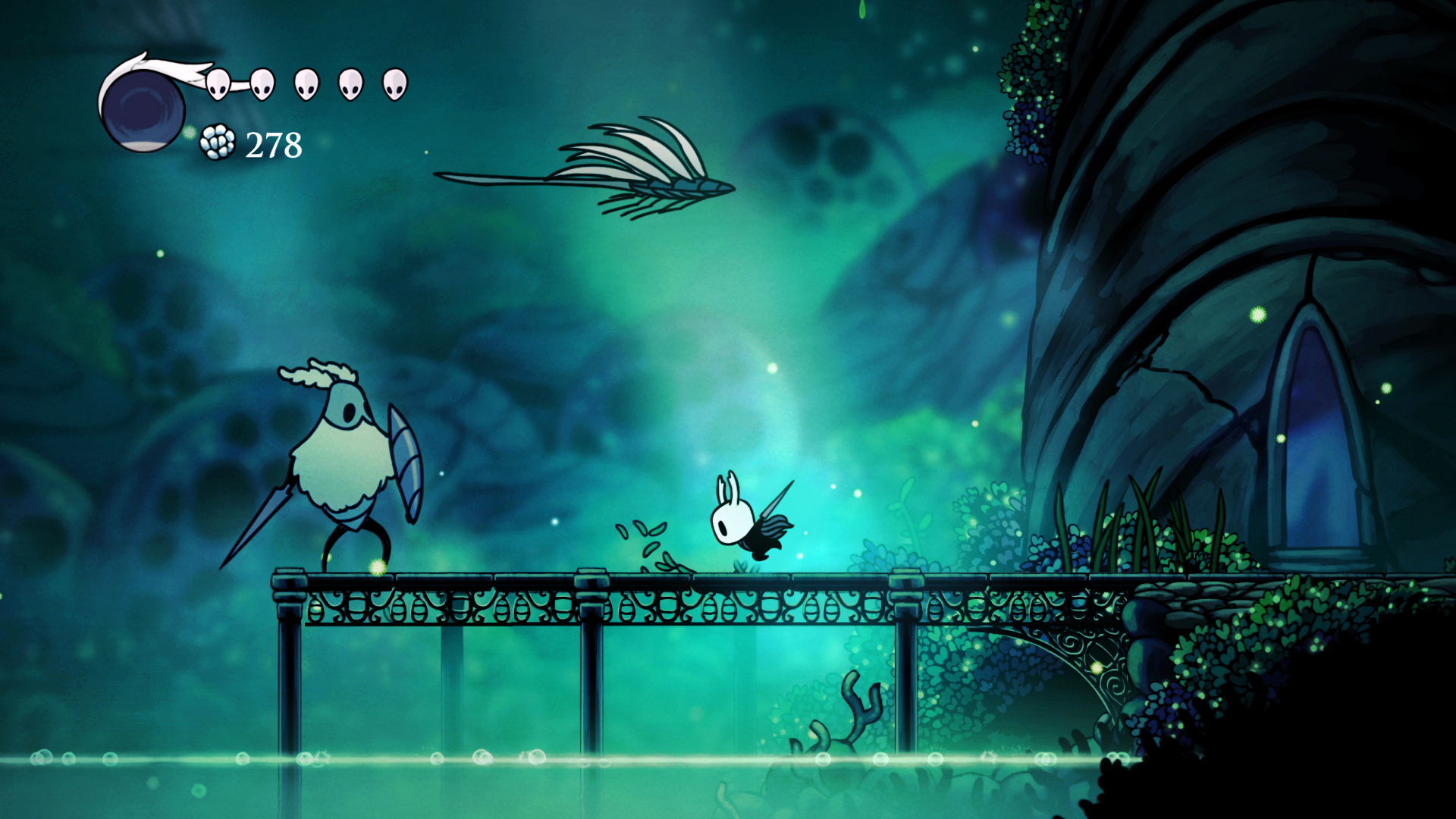 I found that there was one particular boss that I struggled with, and upon death, it meant I had to spend around 10 minutes just getting back to the fight – that's if things went smoothly on that journey. This death mechanic features very heavily in many souls-like games and is deemed to be part of the experience. To me, it isn't a challenge, it's a rigmarole that you just have to go through in order to get to the challenge. It sits in the same space as unskippable cutscenes before a Boss fight. I don't want to have to constantly re-tread the same steps in order to progress. It's partly the same reason why I didn't get on well with Sekiro Shadows Die Twice.
In comparison, I look at both the Ori games – which have similarities to Hollow Knight. When you die in Ori, you are rarely put too far away from where you just died. Especially in a boss fight. You just start the fight again. The boss fight is still a challenge but I don't have to waste time making my way back to it. I can die, then jump straight back in. That frustration of having to re-trace my steps doesn't creep in.
Bullet hell
There are some games that I will steer clear of because I know that the challenge they represent won't be one I'll enjoy. Those games sit in the bullet hell genre. Screens that are filled to the brim with streams of projectiles that you have to carefully navigate through are just not for me.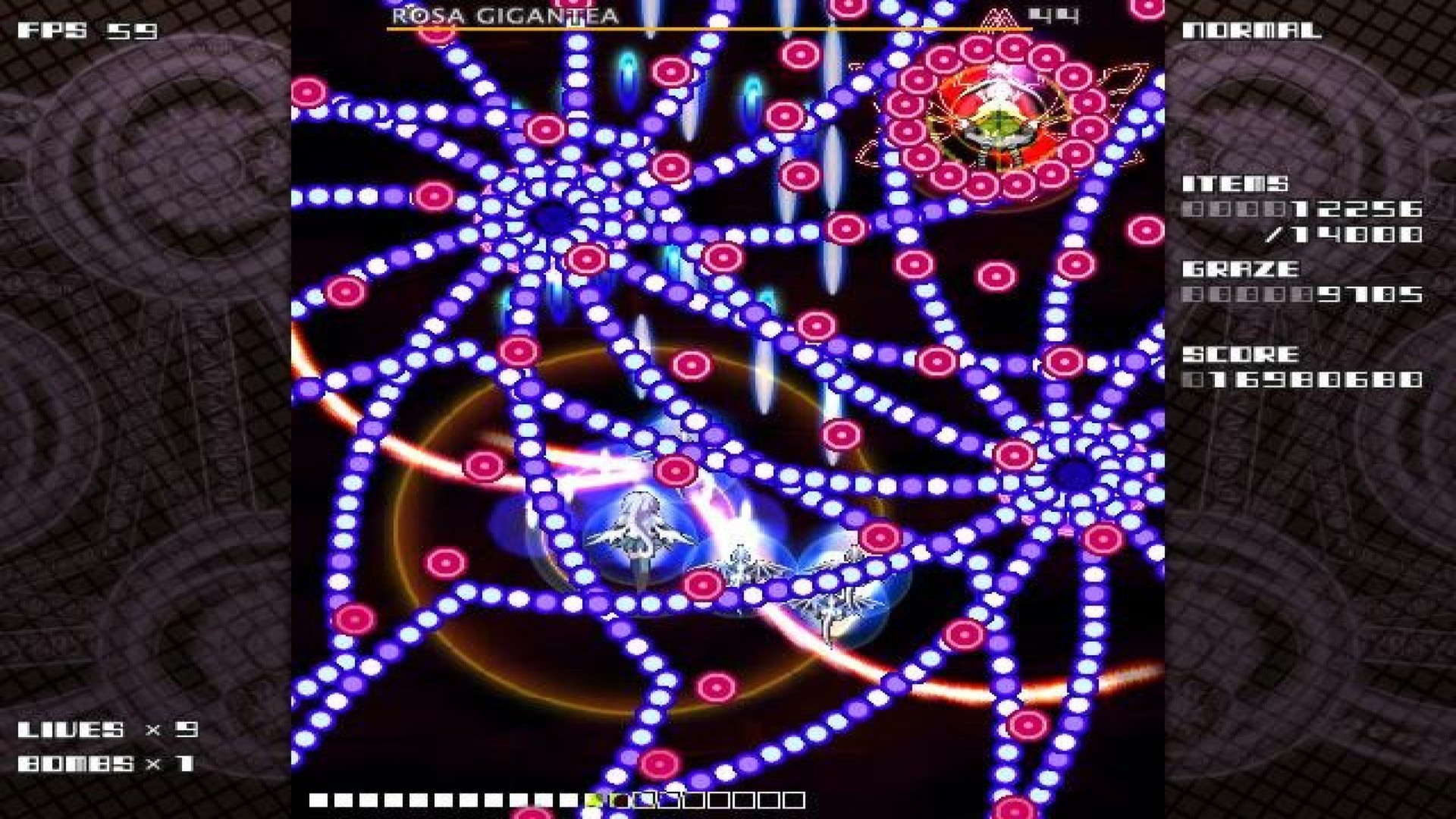 Conversely, and although not bullet hell at all in the genre, I don't actually mind FPS games that throw lots of bullets at me. Take Destiny as an example. A lot of the time you're very outnumbered and being fired at from multiple directions by all manner of enemies. The bosses are total bullet sponges. Even on the highest difficulties, the low-level enemies can take a beating. The action can get very hectic. These types of games, I actually enjoy. I used to spend hours upon hours running nightfall strikes in Destiny 1 and I loved them.
It's a bit odd when you think of it because Nightfall Strikes used to completely reset your progress and you'd have to start the entire level again – which could be 40 minutes of fighting or more. For some reason, that challenge and that difficulty never phased me as it does in games like Hollow Knight or Sekiro. In fact, I revelled in it.
Multiplayer
The world of multiplayer offers a completely different difficulty. Usually, when people discuss the difficulty of video games, I never hear people talking about multiplayer. That being said, other people represent the toughest and most enjoyable challenges to me. Escape from Tarkov is an extremely tough game to get in to simply because there's so much to learn. Everything from guns and ammo, to the maps, to tactically out-thinking other players, is hard. But when it pays off, the satisfaction is immeasurable.
Then you have competitive games like Overwatch, Rocket League, CSGO. All of these games have presented tough challenges to me over the years. Climbing the ladders in ranked matches can be mentally draining. It can be frustrating when others don't want to work with you. Additionally, sometimes you're just outclassed and have to go back to the drawing board. To me, putting myself against other people is the ultimate test. Because people are an ever-changing landscape. There is always something to work on improving. There's always a better player out there. It keeps the challenge fresh and interesting for hundreds of hours.
It's our choice
Whether you love the punishing challenge of Dark Souls or cranking up Doom to the highest difficulty. Or, whether it's going 1 vs 1 in a headshot only game mode. What video game difficulty we as choose or deem as tough to us and most importantly what challenges we enjoy, is up to us.
Ultimately we play video games to have fun. Therefore, we shouldn't let anyone tell us what we should be playing and how we should be playing it. We're all individuals who's tastes are unique. Some people will hate the idea of playing Tarkov and getting shot by someone from 500 metres away without even knowing it. However, for me that's the kick, knowing that at any moment I could lose. I want to think and play in a way that can overcome that.
Just because you might have completed X,Y and Z game on the highest difficulty, doesn't mean that's how others must play to validate their accomplishments. What we find difficult in video games is unique to us all and that's just fine.
-Will