Animal Crossing: New Horizons
38 Bells ladies and gentlemen, 38 bells is the current buying price of my Turnips on the Island of Mauritius.
Almost a month after the game's release, I took my first foray into the investment world of Animal Crossing and entered the 'Stalk Market' for the first time. I was content to do so as I'd successfully paid back the latest Nook loan to get the 3rd downstairs room, and am now in a battle to pay over 1m bells for the 2nd story extension. I figure to help pay that back quicker, I'd put my investments into Turnips rather than outright pay the loan back.
Well, it's only day one since forking out 250,000 bells on Turnips at 98bells per Turnip. But the selling rate has dropped 50 bells per turnip in 24 hours. Plenty of the week remains till they rot next Sunday and become worthless altogether, but as of right now, I'm already fretting.
Away from the stalk market, a good evening was had with a friend who spent a few hours on my Island. We did serious work like fossil trades, fruit trades, some recipe trades and such. Then we also did some serious fishing as we helped him attain the Marlin which leaves for the Southern Hemisphere at the end of April. Then as time passed we just got stupid. Trapping villagers on the beach, having axe fights, playing hide and seek and just being stupid.
The next morning when logging back on to do the daily island chores, it was as my friend said "Hangover: Animal Crossing style". And that is the best way to describe the carnage that was left on my island and in my inventory. Why do I have these 2 particular fossils in my inventory? And why is there a wardrobe full of clothes next to this ants nest on some turnips? Furthermore, why are there holes all over my beach and island? Why are my blossom DIY items out in the town plaza? Yeah, it took a while to sort things out. All from a good night before though!
And even though I'm yet to attain the 3 star Island rating, I'm already jotting plans down for how I want to restructure it when the tools become available. However, Isabelle and her suggestions to get that illustrious 3-star rating are so cryptic. So it might take a while. On the plus side, I got the DIY Recipe for a chopping board, which means I can make Ironwood items! (I appreciate if you don't play AC, that last sentence won't hold as large of a 'holy shit' reaction as I'd hope)

– Murr
My Friend Pedro
Last month's Humble Bundle monthly subscription included My Friend Pedro. A game, like many, that I've had half an eye on and wanted to play. Egged on by your banana friend by the titular name of Pedro – which is also one of my cat's names, you fight you way through gangs of enemies in the most stylish way possible. The big appeal of My Friend Pedro is that the more elaborate your kills are the more points you will score. Spinning, flipping and acrobatically dodging bullets is a lot of fun.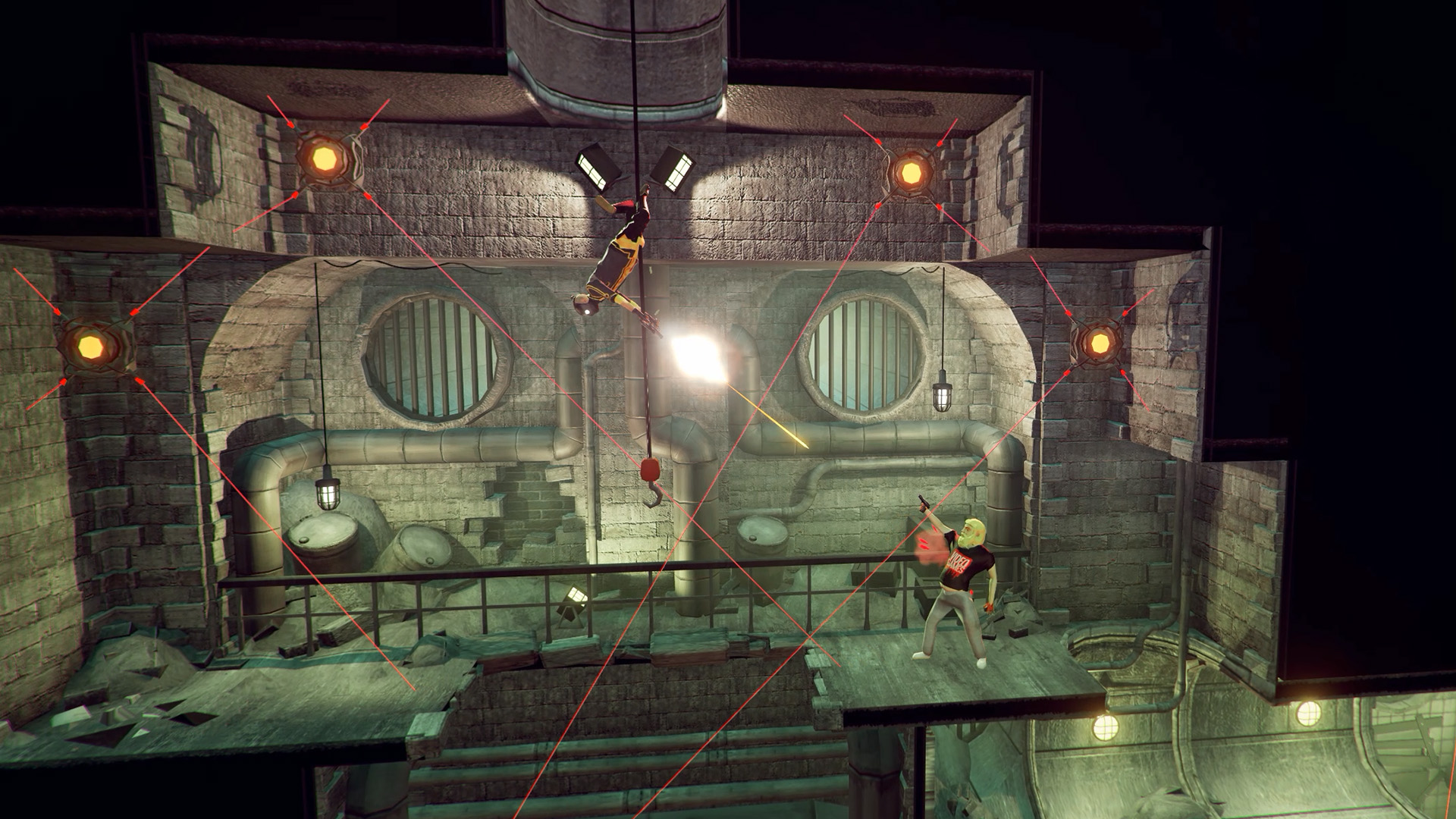 This is one of those games, that's just really easy to pick up and play. When you're feeling like you just need a change of pace from other games. But what's great is that there's actually a fair amount of depth to the gameplay. Like I mentioned you score higher the more you show off. Chaining kills together, using the environment, and just generally jumping around will improve your score. There is a skill to mastering the moves. This creates a fun skill gap that you can either spend time learning. Or you can just blast your way through how you feel comfortable.
Disco Elysium
Stop the press. I've completed a game that wasn't part of a review.
It's fair to say that I'm quite flippant about completing my backlog. I'm actually ok with not finishing a lot of my games. That being said, Disco Elysium was one I really wanted to finish up. This weekend I achieved just that.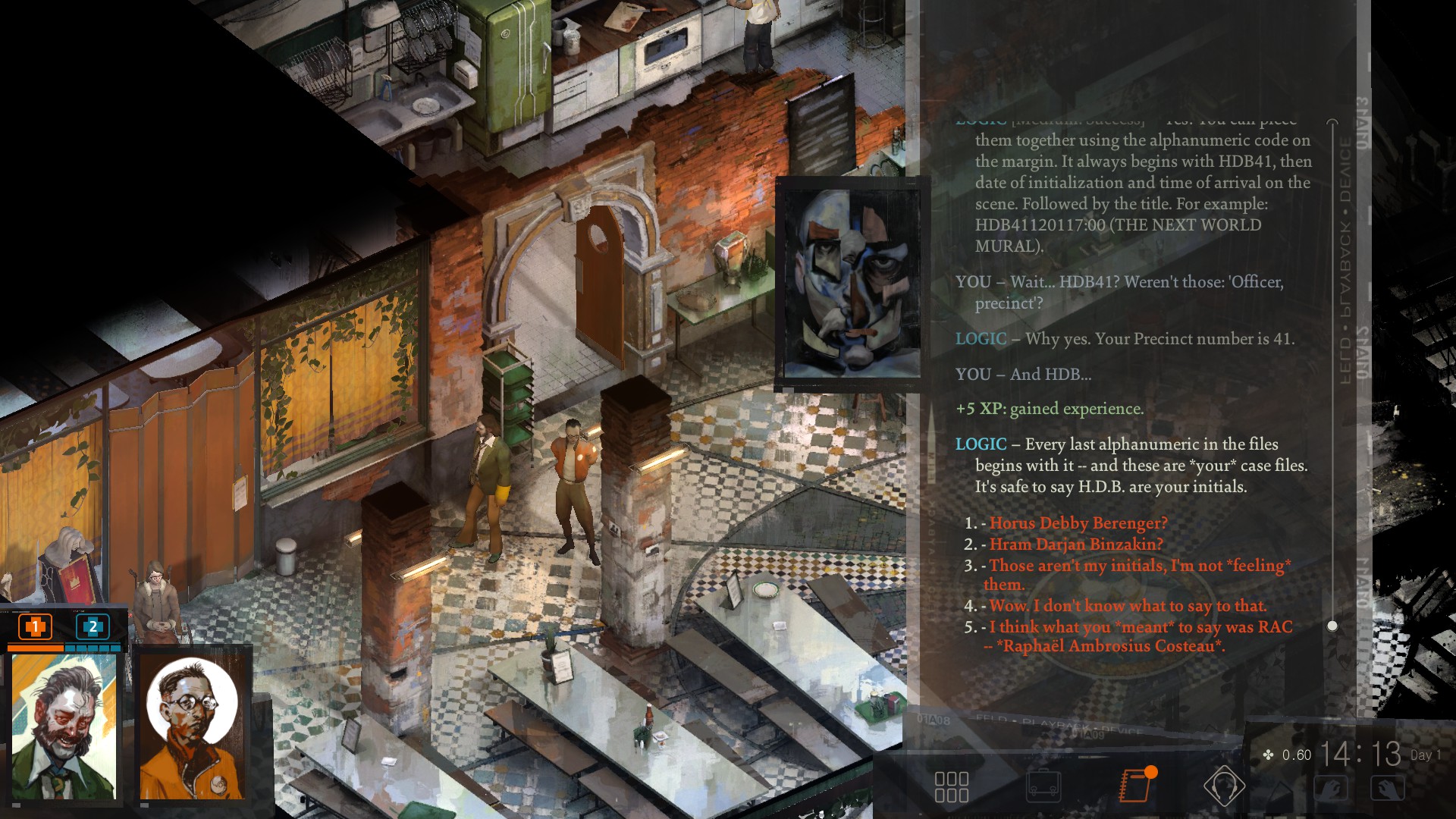 Even without completing the game, Disco Elysium was my game of the year last year. The incredible writing and compelling storyline have been a total joy to experience. Now that I've finished it, I'm 100% happy with it still being my favourite game of last year.
In total it look me just under 30 hours to complete, which I believe is actually fairly quick. I know there were a fair few side quests that I could have followed through to completion. But I got to a point in the story where I just wanted to know how it panned out and focused on that. All in all, I don't think I've ever had so much fun playing through a story-driven game that is so heavily focused on reading.
I've said it before and I'll say it again, if you've not played it, go and get it!
-Will