As we continue to live in this lockdown world, it's good to try out new games. Let's have a check-in on what we've been up to.
Enlisted
There seems to a trend for WW2 FPS games at the moment, Post Scriptum, Hell Let Loose, and now Enlisted are just a few of the games looking to create fun and engaging experiences set during WW2. All of these games seem to be going for more realistic or slower-paced gameplay. It's a change of pace – quite literally from games like Battlefield 5 and one that I'm a big fan of.
Over the weekend I was invited to try out Enlisted and I gladly obliged. The main thing that makes Enlisted different from other shooters is that whilst it's an online FPS. Players actually have a squad that they control. Then if you die you can take control of one of the other members from your squad. Additionally, you can also give your squad some basic commands, that mainly revolve around guarding areas or capturing objectives.
I only played a few matches and found that you have access to a few different squad types with specific class soldiers in each. You can control a tank squad, a squad with snipers in them and more basic assault squads. It's pretty unique take and adds an interesting element.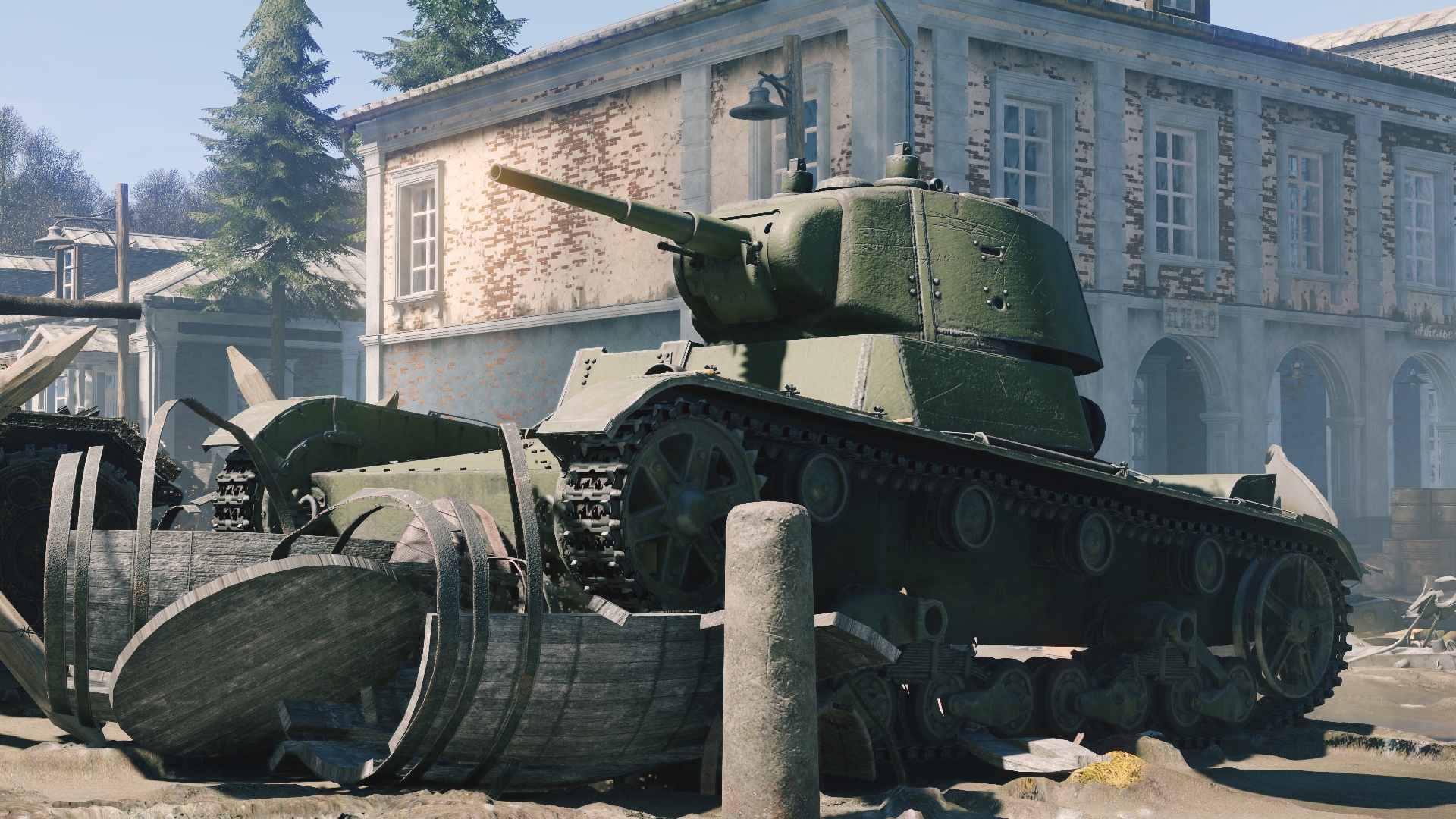 The one downside to it though is that your squad are pretty clueless and make for very easy targets. I was easily picking off bots from enemy squads time and time again. Furthermore, they don't seem to be too great at handling players rushing them and will more often than not just not shoot.
The general gameplay was quite fun, but it was also very chaotic with constant bombs and airstrikes going off. And an overwhelming amount of ambient sound that makes it difficult to know who's shooting.
Enlisted is still early in development though and has potential to be good fun, it's definitely one I will keep an eye on.
Escape from Tarkov
Escape from Tarkov's wipe is getting close. Which means everyone's progress will be reset and we will all have to start from scratch. As a result, lots of people are using up all their best gear or going for more meme type raids. We've been doing similar and I made a video on a recent raid where we just ended up messing about a bit.
-Will
Animal Crossing: New Horizons
Well, some of us have been trying new games. Not me. I'm still living my 2nd life in Mauritius on Animal Crossing.
I've not dared to look at the hours amassed on this game now, to hazard a guess though they'll be minimum 200.
Since my last update things have changed. I had 2 successful weeks of Stalk market trading and became a bellionaire. I've not dabbled since that though as I've been focusing on the layout of the island and working on moving buildings and installing bridges and stairs.
I initially began the island transformation a bit intimidated. What if losing that pond meant I couldn't catch specific fish. What if my new built one elsewhere wasn't the correct size and spawned the wrong fish. Turns out it's not that much to worry about.
Completely renovating my island I've destroyed mountains (well, level 2 and 3 sections of the island). I've plugged up rivers, filled ponds, created new rivers, created new levels of the island. It's addictive and you need a plan in place.
The biggest issue…trees. So many damn apple trees. They're my native fruit so I've been keeping the trees, but I didn't realise I had that many. As I try to find space for the none native fruit trees to start orchards to ensure a nice steady income.
But we're getting there. The bottom level is done. All I need is to move my house to the highest peak next to Redds beach and create a new pond on L3 of the island and that's it. Of course that entails…. you guessed it, more freaking trees to move… ugh.
Next port of call is to try and kick Maelle the duck out of my island, she's pointless. If I have to have a 'snooty' neighbour shall hold my hopes up for Raymond. The day she says she wants to move, she's gone and I'm spending my Nook Miles on island hopping to find Raymond.
– Murr