Liberated is a hand-drawn comic book adventure game from Atomic Wolf where you will experience a cyberpunk reality where humans rights are a thing of the past all presented in a gorgeous comic book style.
We were given the opportunity to put some questions to Piotr Gnyp, from Walkabout Games who are publishing Liberated.
Platforms:  Steam, Nintendo Switch
Players: 1 Player
Genres: Comic Book, Hand Drawn, Action-Adventure
Developer: Atomic Wolf
Price: £17.99 Nintendo Store, (Steam TBC)
Release Date: Out now on Nintendo Switch, Coming to Steam July 2020.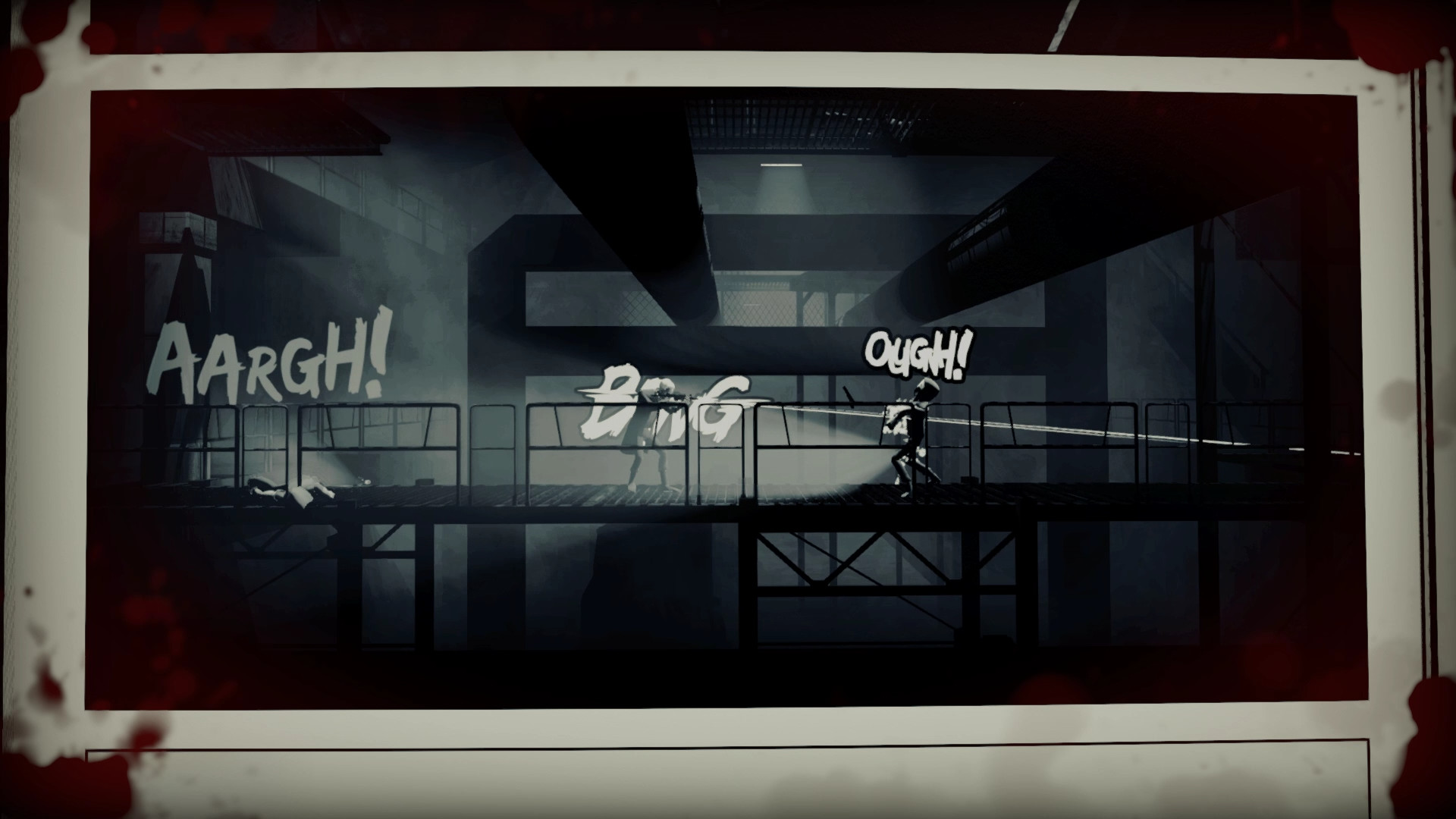 I've just played through the demo recently and I loved the blend of the Comic book style storytelling and side-scrolling gameplay. What were the main inspirations behind wanting to make Liberated in that way? Similarly, what inspired you to make the game in black and white?
We take inspiration mainly from our contemporary world. It's 2020, and we already live in cyberpunk. If you read the newspaper headlines today, they look like short descriptions from sci-fi novels from the 80's or the 90's. "Malware locking out hotel guests out of their rooms for ransom", "Bitcoin influencing world economy", "Hackers meddling with elections", "Cyber Warfare spreading out through the world, and hitting the biggest logistic company". This is real!
Of course, we've all read Gibson, Stephenson, Dukaj, and Morgan. We've watched Blade Runner, Johnny Mnemonic, Matrix or Ghost in the Shell. We love Mr. Robot and this new TV Show – Upload. 
Taking from all of this, we've created our fictional city in which we've combined all of the above. In that way, we can tell a universal story without pointing fingers.
The black and white comes – of course – from the noir movies. Just like them, we don't tell who is right and who is wrong, and we show the story from different angles.
I'm assuming that you're fans of comic books, what are some of your favourites?
Hmm, each of us has a different one. Speaking for myself – I love Sandman and Lucifer, also the works of Ihonen Vasquez.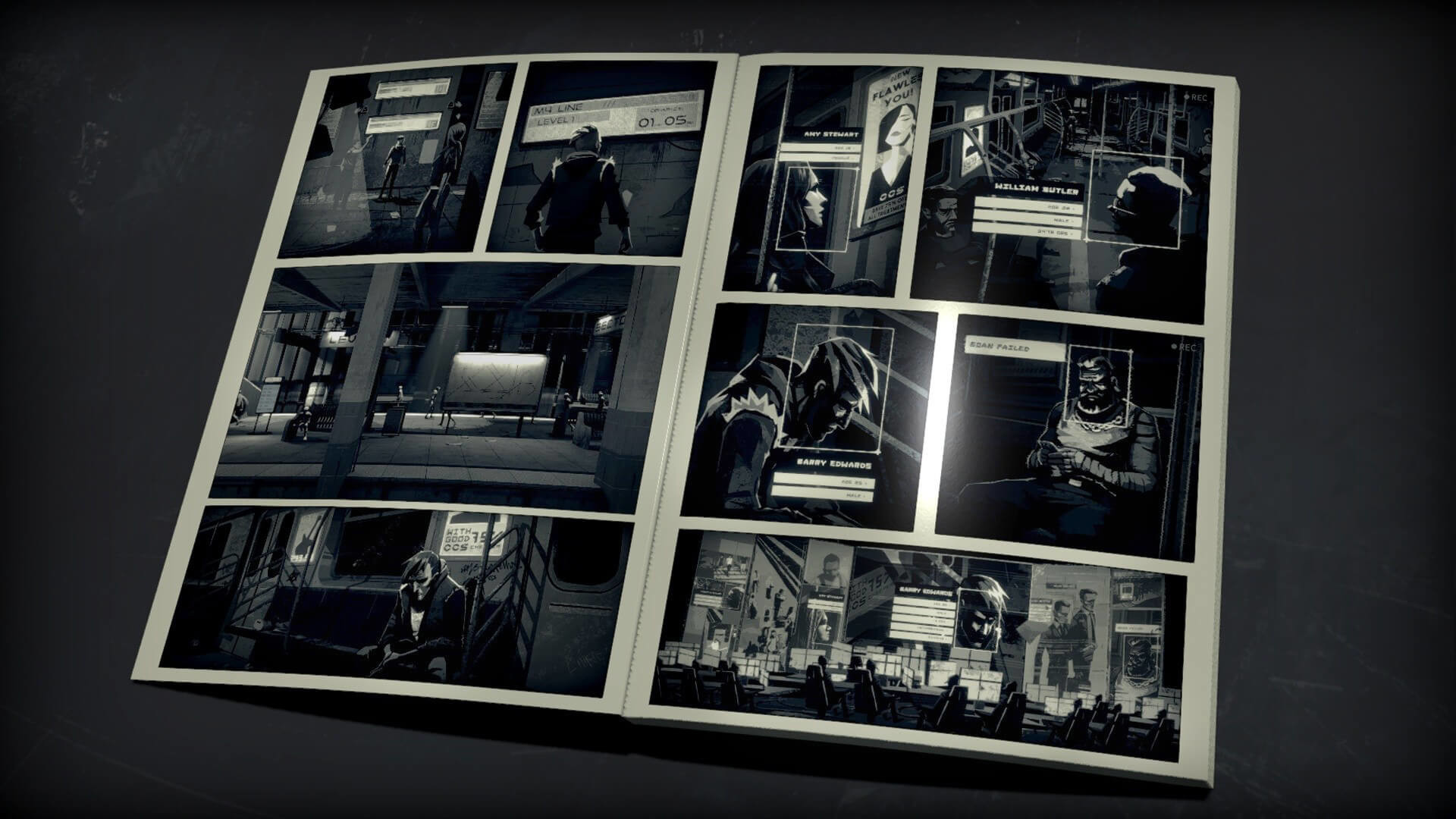 The world of Liberated seems to be a dystopia of heavy surveillance in a way that we're kind of living right now. How much of an influence was the state of the real world in creating Liberated? So, yes, a lot of it comes from just reading the news and books about tech. By the way, I highly recommend reading "The Age of Surveillance Capitalism" by Shoshana Zuboff.
A big one. We basically live in a cyberpunk world. When we were thinking about Liberated we wanted to tell a universal, futuristic story. We didn't know that reality would catch up with us so quickly. We've even joked with ourselves that we need to speed up the production if we still want to be perceived as a cyberpunk dystopia and not some game about the former golden times of freedom.
So, yes, a lot of it comes from just reading the news and books about tech. By the way, I highly recommend reading "The Age of Surveillance Capitalism" by Shoshana Zuboff.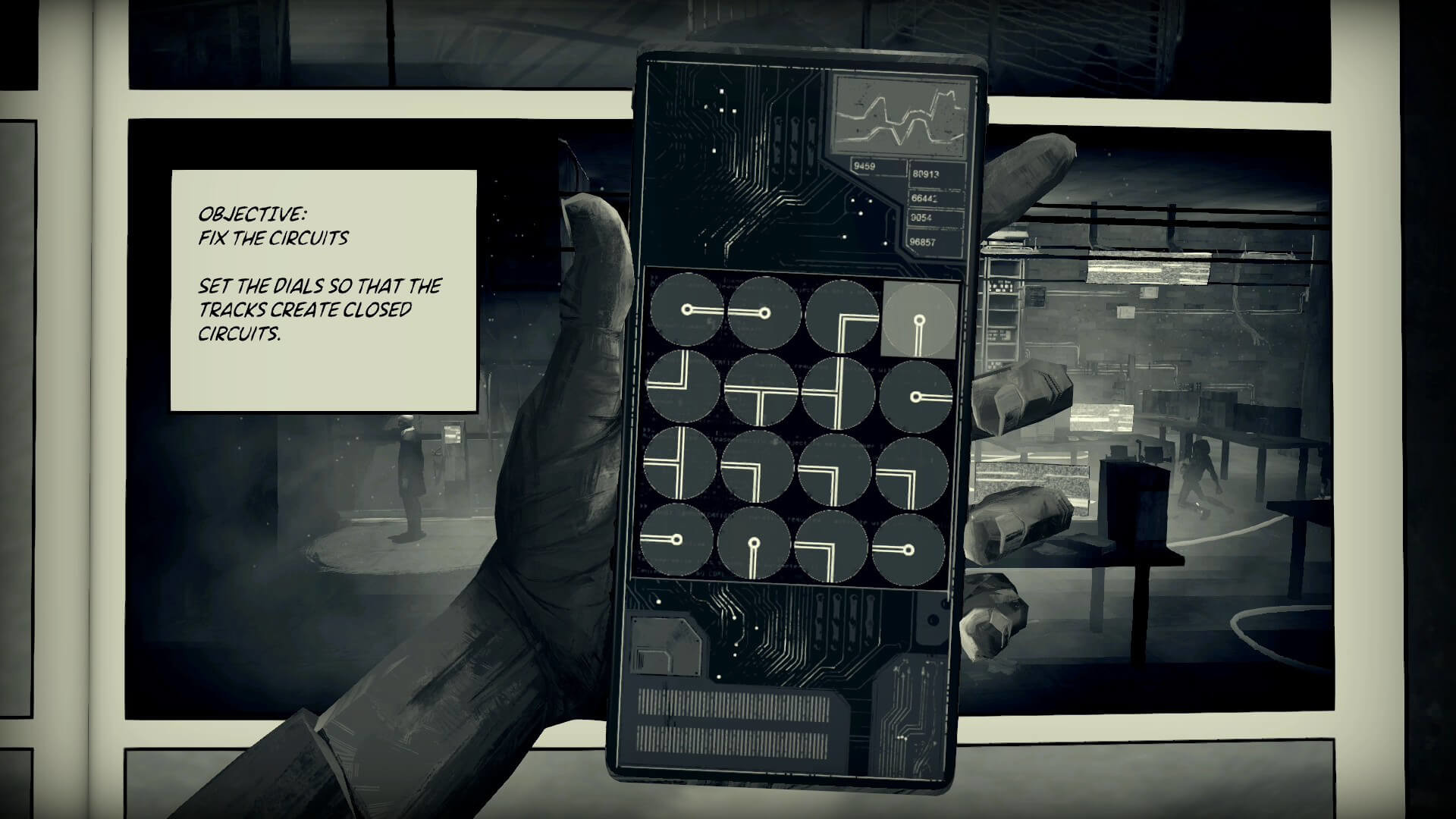 During the demo we got a taste of both weapons and some of the puzzle elements of the game. What else can players expect to encounter, and how challenging do the puzzle elements get?
What the demo is showing is the story element. Remember, that at its core Liberated is a Playable Graphic Novel. We will show you a lot of beautiful hand-drawn comic book pages filled with cyberpunk dystopia. We also have a lot of shooting, some sneaking and puzzles, but they do not get a lot harder than the ones you see in the demo.
The story of Liberated takes place from various points of view. Was the idea that you didn't want to simply say one side was good the other bad, and let players decide for themselves who they side with?
I feel that the issues we are touching in the game are very complex. We feel it's necessary to show them from different perspectives and let you decide who is right and who is wrong. We should be afraid of people who instead of letting us make up our minds, are telling us what to think.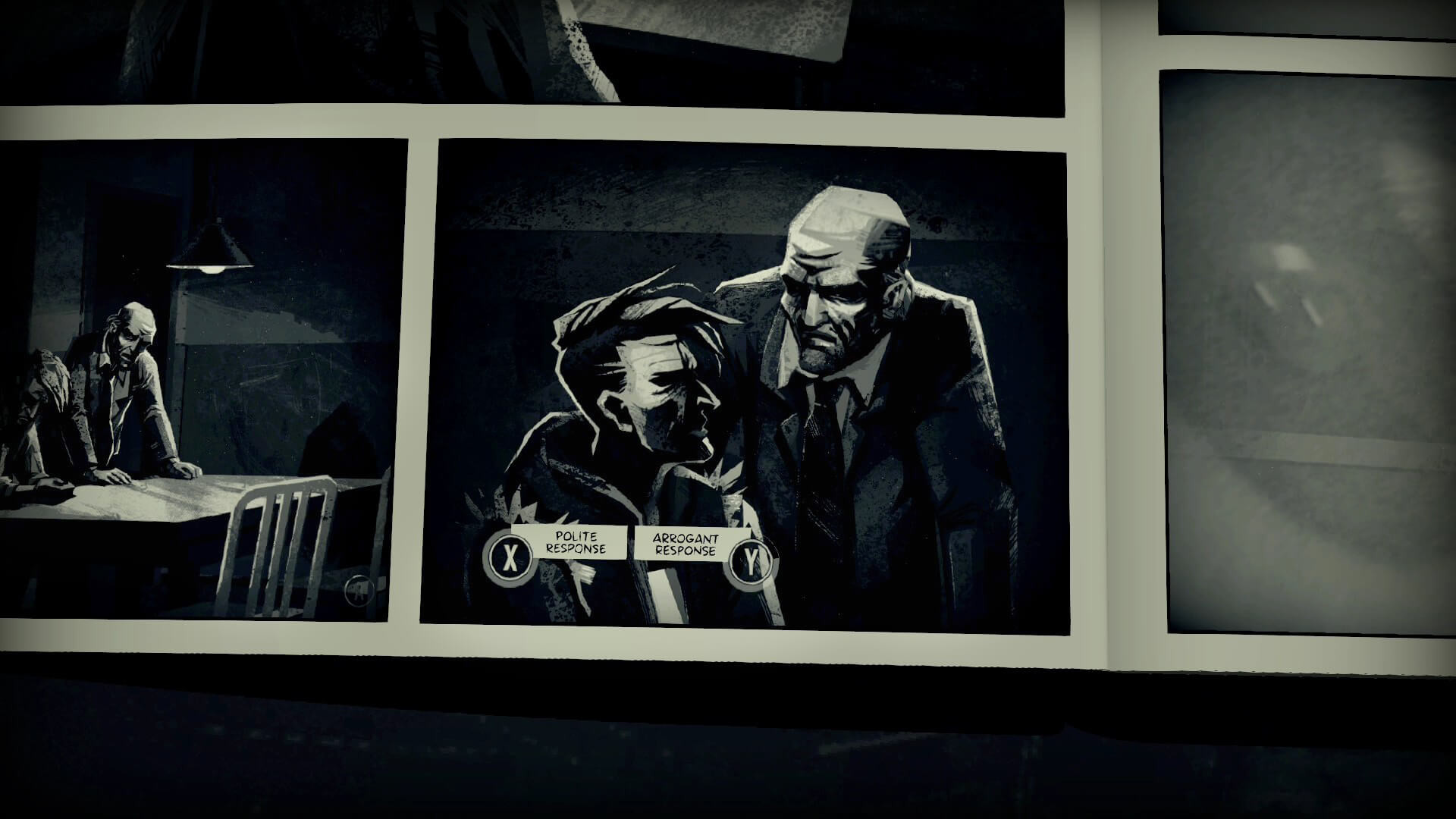 With their being different perspectives to the story. Will there be branching choices available to players to alter outcomes. 
The game is linear, and the story – in its core – is the same. But you will have different paths to get to the end and you will encounter some minor branching.
I've noticed more of a trend of indie titles heading to Nintendo Switch as well as PC. Is there any particular reason from a development point of view for this? 
The Nintendo Switch is an awesome platform with a great community that loves indie games. There also is a huge amount of support from Nintendo which provides a wonderful opportunity to showcase your game to millions of fans.
Liberated is out now on Nintendo Switch and releases on Steam sometime in July. A big thanks to Walkabout Games for taking the time to answer some questions.
-Will