In the absence of E3, more developers held direct events over the last week. Devolver and Ubisoft brought us news on their upcoming slate. One was an amazing event continuing episodic conference story, the other was predictable with games we knew would be coming. Also however, we played some games…
Iron Man VR
This was a terrible decision in hindsight.
So, the story is. I've got PSVR, and I bought it solely for AstroBot. However, I've been interested in Iron Man VR, and saw a great bundle that had the game and light controllers included for £80. That is actually a bargain given how much scalpers are selling the light controllers individually currently. This bundle flew out of stock fast unsurprisingly, but by chance when looking at Argos of all places, it was in stock and available for same day delivery…. SOLD.
Sunday evening, the game is installed, I've cleared my living out, got space to play. I play the prologue.
I feel a bit ill, but… it's tolerable, I can cope. So I complete the tutorial prologue getting to grips with the controls.
I suck.
The developers set a record of 1 minute 19 seconds if I remember correctly to beat a tutorial course. I rocked over the finish line some 4 minutes later. Well that's done. The story starts. I'm in Tony's Malibu mansion. I see Pepper Potts. She tells me to grab my glasses and join her on the roof. Easy.
Nope. I find the glasses on a table, but for love nor money I cannot grab them. I'm thankful no one was awake to witness me playing this at this particular stage. I'm grabbing at air and not picking up the glasses in the game. I restart the level a few times and still no joy. I'm not joking when I say I think I spent the best part of 30 minutes stood at this virtual table trying to grab these virtual glasses.
Now, I'm feeling rough. The motion sickness is hitting me. So I call it quits. With no progress made because I cannot grab a pair of glasses.
The worst part is, today after a nights rest, I still feel rough and motion sick from it. Not sure this investment was worth it after all.
Animal Crossing
And of course, no surprise the game that keeps on giving features again. This weeks progress was amazing.
I partook in the bug off and got all 3 trophies last week. This week was a fishing tournament which I attained all 3 trophies for. I woke up also to find the lily of the valley growing which means my island hit 5* rating, and in Able's shop they were selling the 1m bells crown which of course I had to pick up.
Projects for Mauritius now will be focusing on blue rose growing as I have every other hybrid but that. And I'm thinking of adding additional player houses to the game for extra storage and display areas, kind of like unofficial museum extensions.
Lots to keep me entertained for a long time.
– Murr
Post Scriptum
Over the last few months, if not a little longer, I've been watching a fair amount of Post Scriptum gameplay on YouTube and really enjoying what I was seeing. As it was recently on sale, I figured it was probably time to finally take the plunge on the WW2 shooter made by the same people who brought us Squad.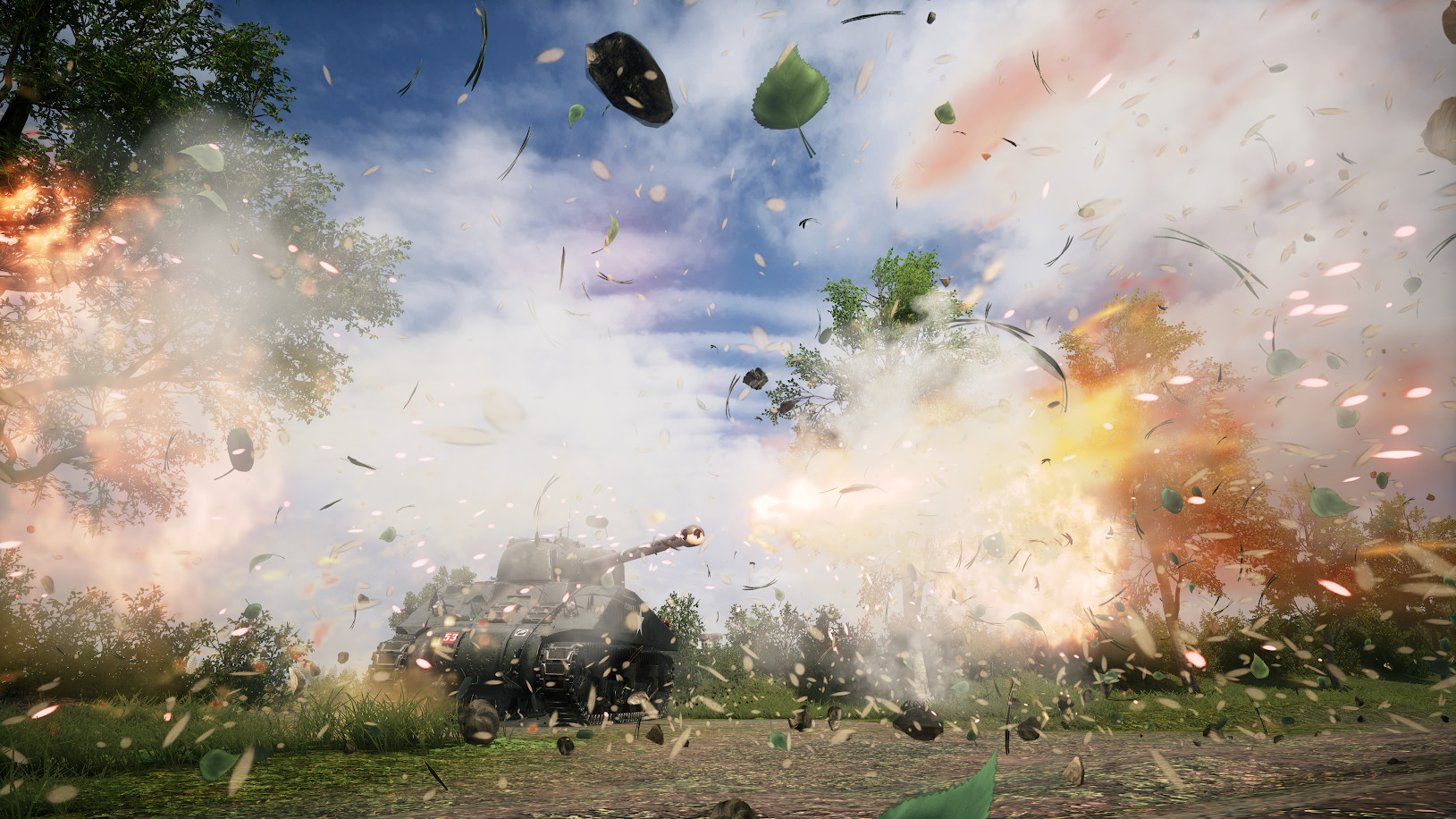 Like Squad, Post Scriptum is a fairly hardcore tactical shooter. The gameplay is focused on teamwork and is slower-paced than most other shooters. Over the first few games, I was mainly trying to get my head around what I needed to be doing. Not only from a role perspective in my squad but also in the overall game. Now that I have the hang of it a little more I'm loving Post Scriptum. Most notably the sound design. Oh lord, this game sounds awesome. Explosions are huge and really ring out across the map. The dive of the Stuka's is terrifying. The weapon sound is great. This helps to create a superb immersive experience.
That being said, it does lack in the map design slightly. Coming from Hell Let Loose, it's impossible not to notice how bare bones interiors are and how 'clean' everything is. Hell Let Loose does maps incredibly well. However, Post Scriptum trumps them in sound design.
Comparisons aside, however, Post Scriptum is fantastic fun when you know what you're doing.
-Will