In the last week, we had a State of Play from PlayStation about some upcoming PS4, PSVR & surprisingly some PS5 games (Surprising in that it was meant to be a PS4 showcase). We've also been playing games unsurprisingly. Here's a roundup of our week.
Fall Guys: Ultimate Knockout
Adding this as a free game on PS+ was genius. A simple message to 3 friends on WhatsApp to download and play this game, later on. This resulted in a domino effect with other friends also downloading, and eventually, too many of us to be in one game playing.
I've yet to win a game but have come agonisingly close on 2 occasions. Being in the final 4 on one occasion too and narrowly missing the golden tail to win in the final seconds.
The game does get a bit old kind of fast, in that, there isn't a huge variety of levels/game modes. This is more so the case if playing alone. But again, this is the early stages and only season one. The expectation being that more will be added. That said it is incredibly addictive, especially if you do happen to have some close to winning rounds that push you over the edge to try once more.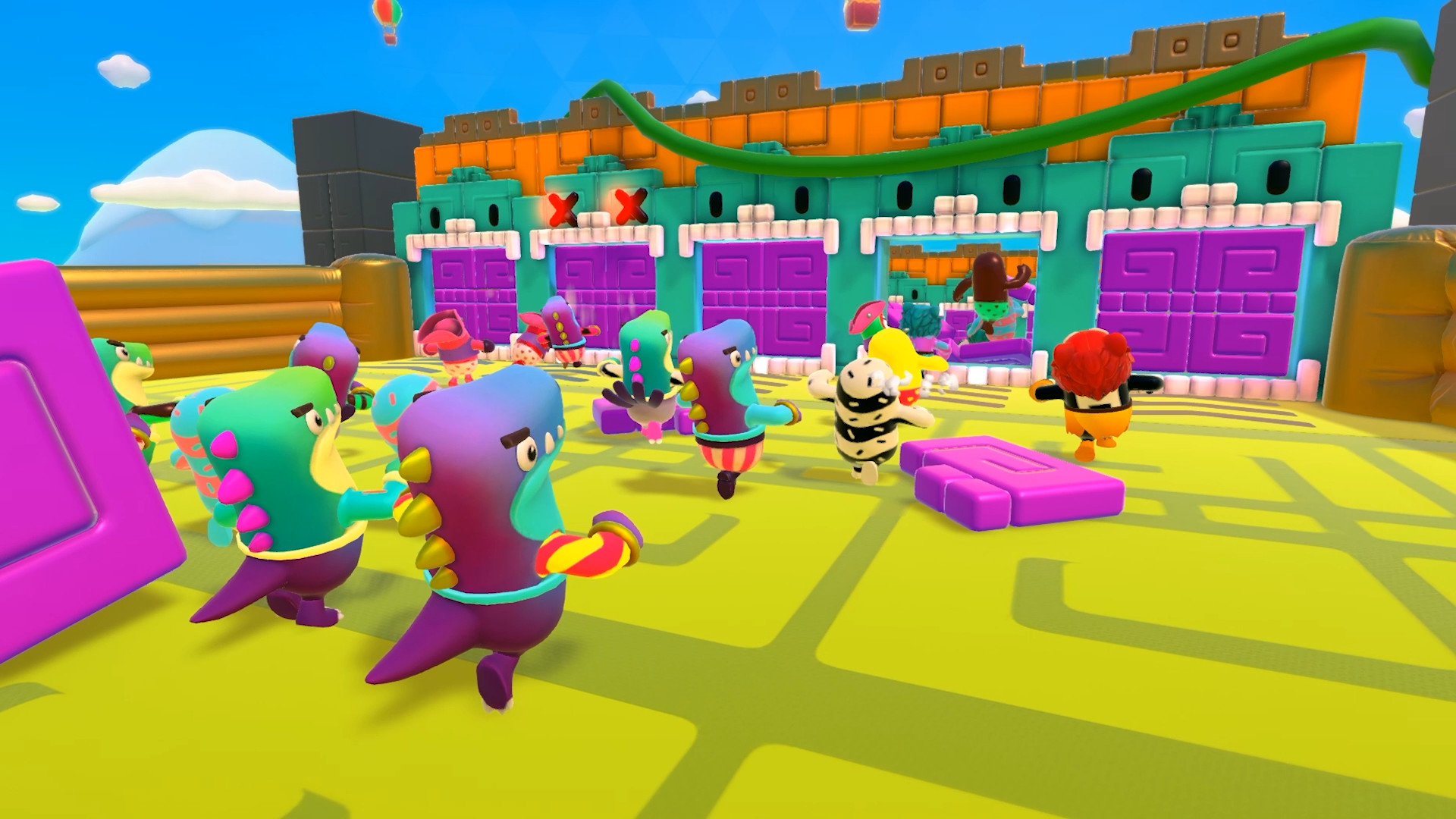 The fun from the game definitely comes from playing in a party with friends. Even if you do drop out in the first round, keeping an eye on your friends if they make it is a good laugh. Equally the competitiveness despite not being in direct competition with your friends initially is a good laugh "I finished in the top 20%, how about you guys? no?"
There was a big push from Shu Yoshida at PlayStation prior to release, and it seems Shu moving to more indie central role at PlayStation is going to be pay off dividends if he works to get games of this much fun and quality to PlayStation in the future.
I have one criticism however that it would seem I'm not alone in. The servers are seemingly shocking. We had quite a lot of difficulty with the games starting, or 2 of us in a game and 2 of us remaining in the lobby. Hopefully, these issues can be addressed.

– Murr
Dead Matter
Whilst I've not actually been playing this – because the closed alpha isn't here yet. I've been getting very excited about it. Yes, Dead Matter is another zombie survival game. But you know what, I don't care. I think it looks excellent and the team developing the game have been taking their time with it. Hopefully this means that we won't see a repeat of other games mistakes.
I put together a video going over what the game is about. If you're a survival fan, then this is definitely one to keep an eye on.
Kingdom Come: Deliverance
I've been making a little more progress on Kingdom Come over the last week. The story is enjoyable and starting to open up quite a lot with the side quests rolling in fairly thick and fast. I don't want to get too bogged down in them however. As that's usually how I end up losing interest. I'm trying to stay on track with the story and do the odd side quest here and there.
Up to now, that's been going pretty well. But I'm finding myself wanting to experience some of the other parts of the game like learning to read and herbalism – god that sound weird when you say it. Hopefully I can pick them up on the side fairly soon. Basically I want to learn how to make poison and see what havoc I can wreak.
-Will