It's been a long time coming, but the legendary RPG franchise has finally made its return. Baldur's Gate 3 released into early access a week ago and during that time I've been searching every nook and cranny for all the secrets and content, I can possibly find. With just under 20 hours under my belt, I'm having an absolute blast. If you want to know what's included in the early access release then check out our post covering what you need to know.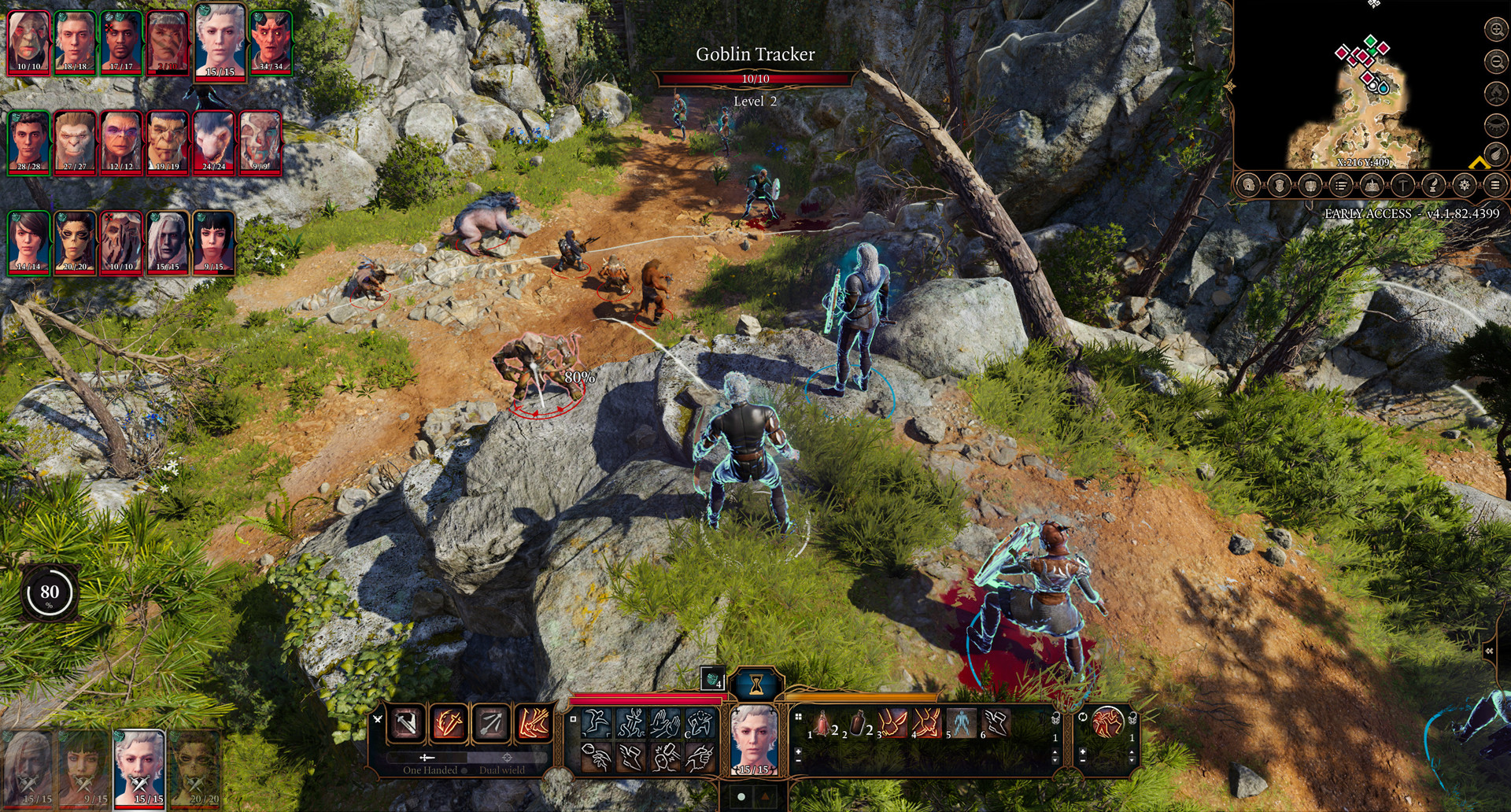 Platforms: PC (Steam, GOG)
Players: 1-4
Publisher/Developer: Larian Studios
Price: £49.99 Early Access
Right from the get-go Baldur's Gate 3 gets you into the meat of the story. You're captured by the Mind Flayers and they put a disgusting little tadpole in your eye. It's designed to turn you into a Mind Flayer but for reasons unknown, it doesn't work. After you escape the clutches of the tentacled faced beasties you basically want to find out what this tadpole in your head means and how to remove it.
Character Building
Before all of that, you get to make your character. With six classes and eight races (including more sub-races) to choose from, you're not short on options. In terms of customisation of how you actually look, there isn't mountains to choose from. There are a few heads presets and some other options like hair, beards, make-up, etc… That being said, it still leaves you with a good amount to tinker with and create someone you feel is fairly unique. I'm not sure whether the plan is to expand this, but I'd be fairly confident in saying Larian will. The character models themselves look fantastic including even the most random of NPC's.
I went for a female Drow Rogue. Honestly, I kind of regret the Rogue choice mainly because I've not been playing like a Rogue at all. I thought it would be fun to play as a sneaky class, but it turns out I don't play that way at all…
Gameplay
Baldur's Gate 3 takes from D&D 5th Edition. That being said, it's not a direct copy or won't fully reflect the rules from the tabletop. As that can be a tough thing to replicate in a video game. However, there's still a level of freedom to the game that reminds me of playing D&D. You're free to tackle quests in pretty much whatever order. You can solve conflicts peacefully through successful speech skill checks. Or you can choose to attack whoever you like if that's more your thing. There is already an excellent level of choice and that's what makes games like this interesting.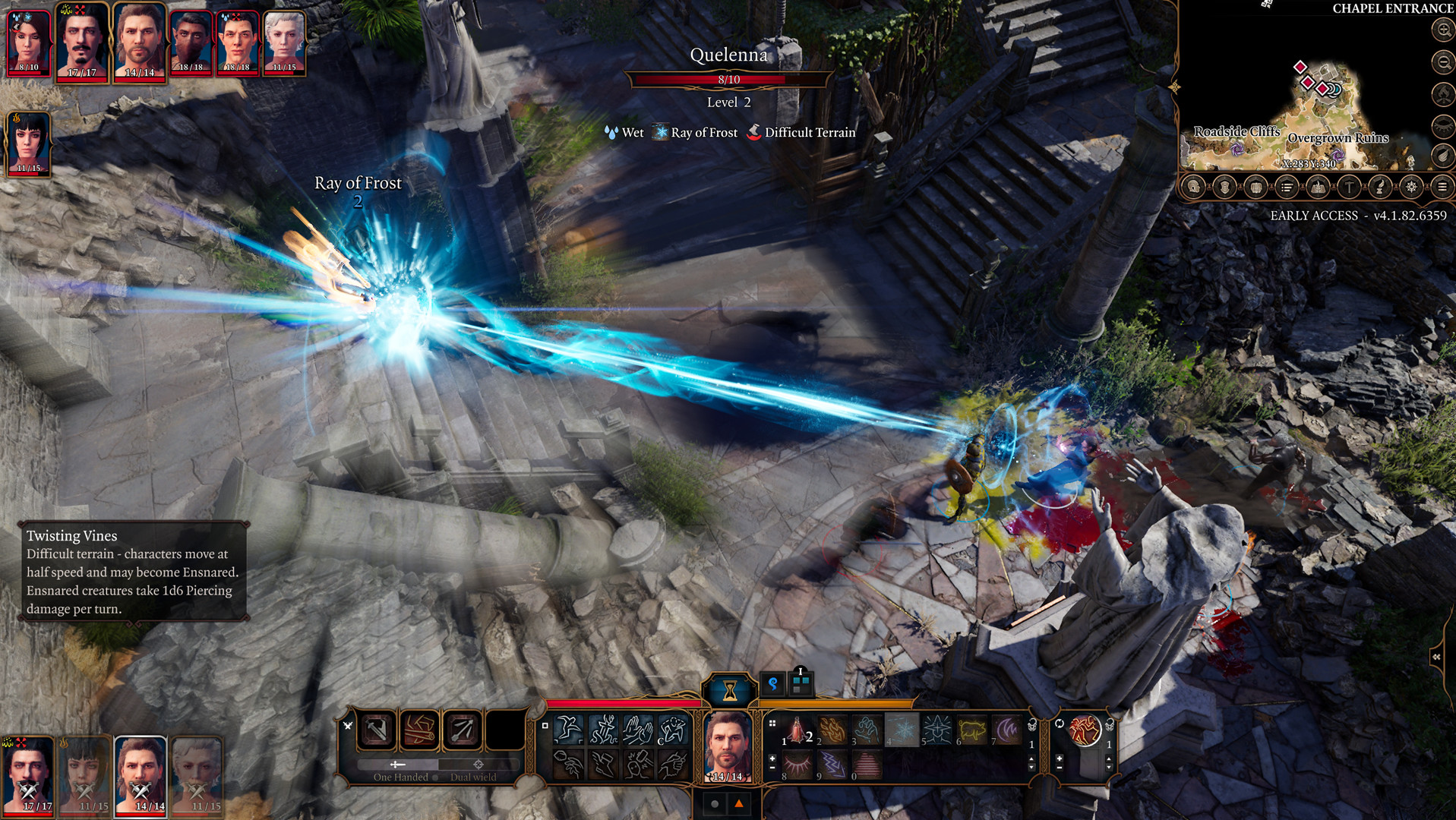 When presented with a problem, fighting it out isn't your only option. Although, should you end up in combat the game will switch its turn-based mode. Each character is able to perform move actions and bonus actions each turn. You'll be able to make use of spells, potions, abilities, and more. Using your environment also plays a big part – there's a lot of stuff that either blows up or catches on fire.
Personally, I've preferred spells over weapons, mainly for the fact that it looks much more interesting in action. In the background of your combat will be dice rolls that take into consideration all your advantages, disadvantages, and modifiers. Things such as high ground, dark rooms, sneak attacks, equipment bonuses all can have an impact on the success or failure of your actions.
Outside of combat, dice rolling is a little more visible and during conversations, if you're trying to use a skill you will see the die appear on screen for you to actually roll. I like this feature as it makes it feel more like real D&D. Although a lot of the time it also feels like the die is weighted towards failure….
Bugs
It's not all sunshine and rainbows though. The game is in early access and as a result of that bugs are to be expected. 95% of the time I've had no real issues to complain of. That being said, I have encountered a couple of quest bugs meaning I couldn't complete them properly. There have also been some visuals glitches, but mainly characters just being in odd positions during conversations.
For the most part, everything looks excellent, the world is stunning, the lighting is excellent through all of the environments. But there are a few wonky animations here and there. Mostly it seems to be during conversations, with actions and movements looking like they're still a work in progress as you chat away with NPC's.
If that is something that you don't think you'd be ok with then definitely give Baldur's Gate 3 a skip for now and come back later on.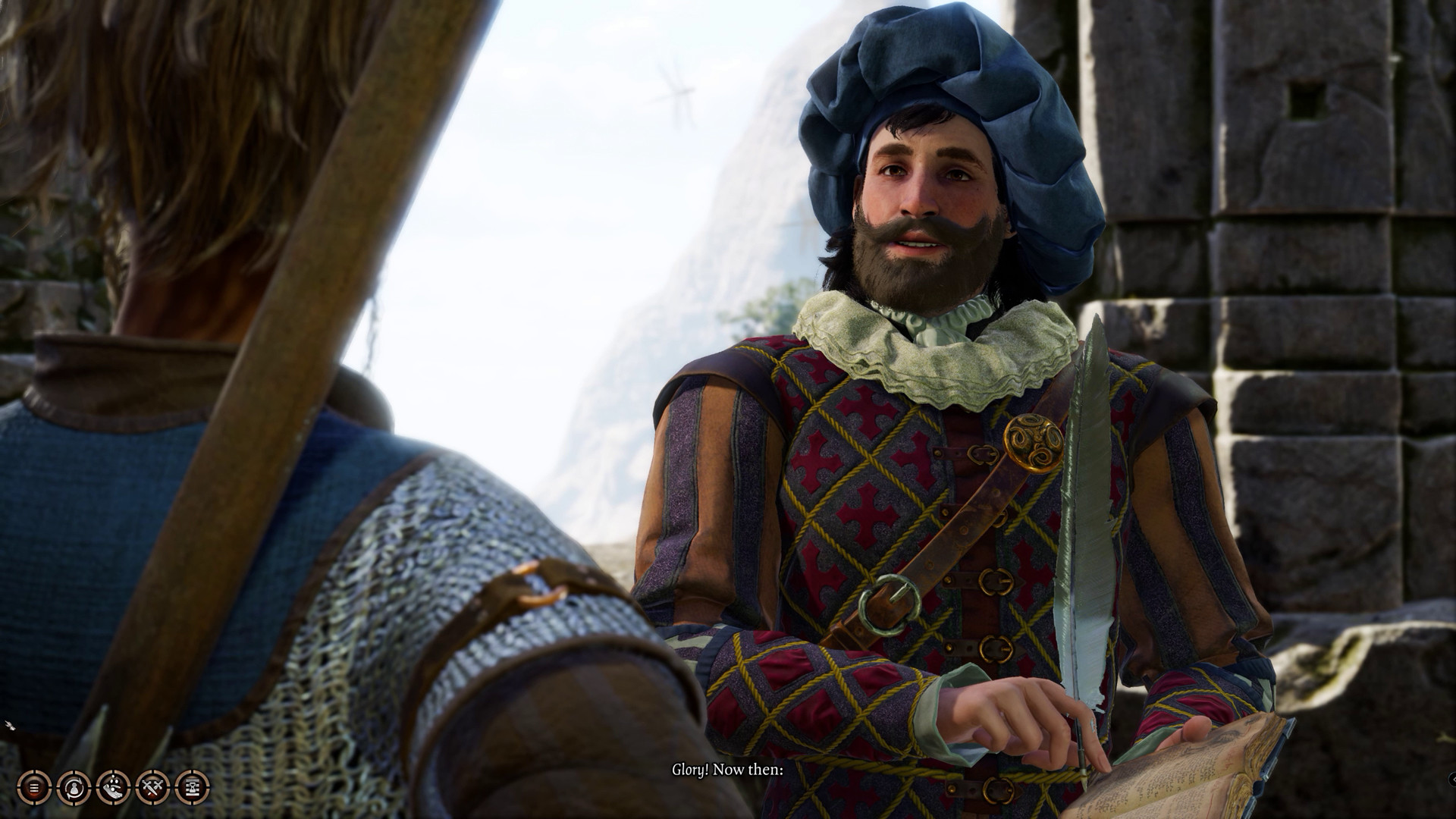 Secrets
The part that I find most enjoyable about RPG's is the secrets and the paths that lead to new unexpected places. I have to say that I've been very impressed with the amount of stuff to discover already in the game. The current map looks fairly large and has a lot to do and see. But what has surprised me the most is how much is hidden underground. There's almost as much content hiding away as there is overground.
Each path I take seems to lead to an interesting place, quest, dialogue, or bit of treasure. I've not had one moment where I've explored and come away disappointed. Not only that, but interactions with my party have been surprising and interesting as well. With almost 20 hours in-game, I feel like I've easily got another 20 hours to experience. Seeing as Larian said there would only be around 20 hours to start I'm very happy.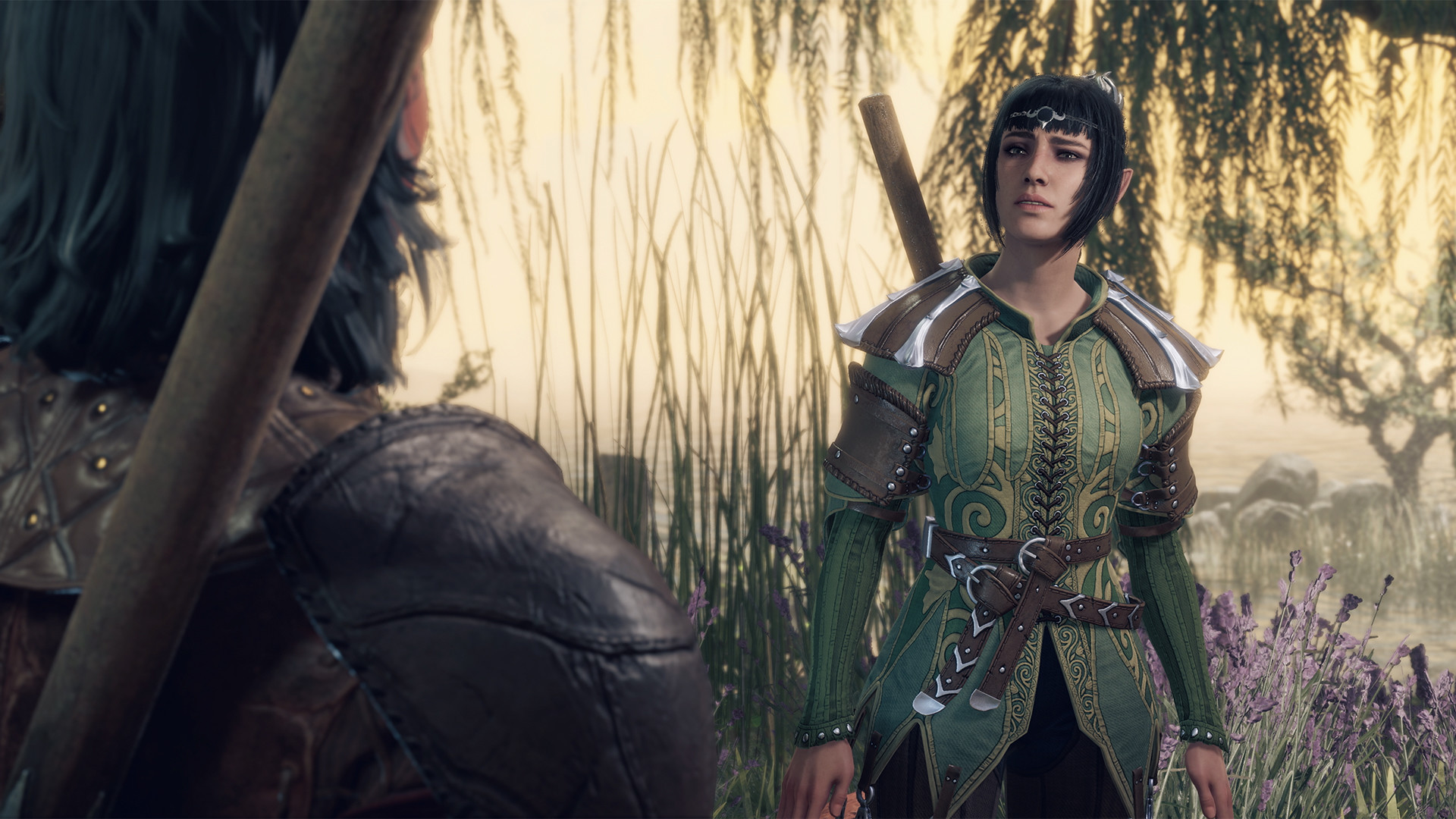 Conclusion
Baldur's Gate 3, whilst a little rough in some places, already oozes with quality. The story is engaging, the characters are interesting. The map is a joy to explore and looks beautiful. Yes, there are some issues that absolutely need sorting, but with early access that's a given. As I mentioned, if you don't want to play an unfinished game, don't. Wait, it will be well worth it. However, if you want to get stuck into the fascinating world with challenging combat, secrets to discover, and an excellent cast of people to meet. And aren't perturbed by the odd bug then you'll have a good time! Just be warned that Larian could and probably will wipe character progress at some point.
-Will