We've already covered some of the best indie games that released in 2020. Within that list, we specifically excluded early access titles because we wanted to highlight them separately.
Early access games can be a bone of contention for many. Some don't see the value in backing a game still in development, others feel like it's a scam. Whilst there are some poor early access games out there that do fail and get abandoned. There are still numerous titles that handle the process very well and have great experiences on offer. I'm not suggesting that everyone should go and buy all of these titles. I understand that many don't want to play work in progress. That being said, you should be keeping an eye on their development during 2021.
We're going to highlight some of the best early access games in 2020.
Baldur's Gate 3
Many were skeptical of Larian's decision to take the Baldur's Gate franchise into early access. But with the success of both the Divinity Original Sin titles. It seemed like the rebirth of one of the most iconic RPG's was in good hands. After spending some 25 hours with it around the launch I can confirm that this RPG is already shaping up nicely. Yes, there are some bugs, glitches, and rough-looking animations here and there. But you can already see the groundwork for what has the potential to be an excellent game on full release.
Hell Let Loose
The progress Hell Let Loose has made since its early alpha days is night and day. The game has already come such a long way in performance and content. I really do think this WW2 shooter could be the one people will turn to for that fix of WW2 FPS action in the future. The next 12 months should only make the game even better with the Eastern front maps still to come and a lot more.
GTFO
If you're on the lookout for something tense, scary and atmospheric where you can shoot stuff with your friends GTFO would be a solid choice. This 4 player hardcore coop shooter is dripping in Alien aesthetic and is filled to the brim with grotesque creatures.
Whilst there are some bugs in the system GTFO is already in a good place for its performance, stability and general gameplay loop. During 2021 you can expect to see new missions and objective types, new enemies, new weapons and more as developers 10 Chambers move towards that 1.0 release.
Phasmaphobia
Phasmaphobia's sky rocket to success kind of came out of know where. Upon release back in September the games popularity ballooned on platforms like Twitch and has since picked up an award for Best Debut Indie Game at the recent Game Awards. If that doesn't tell you that it's one to keep an eye on, then I don't know what will.
The game has a unique take on the horror genre as you hunt ghosts in haunted houses, schools, and other places. As you take on investigations remember that the ghosts are always listening to you and can be provoked by your words. Or they might hunt you down if you sound scared…
Temtem
I've been waiting for Pokemon or a game similar to Pokemon to release on PC for quite some time. Yes, there are other monsters capturing/hunting games around, but none of them captured the same style of Pokemon that I was looking for. Then along came Temtem. Originally run as a Kickstarter campaign I kept my eye on the progress of the game prior to release. Since then I've logged about 50 hours of gameplay and have to say I'm very satisfied with what is on offer. With loads of Temtem to capture and 4 of the planned 6 islands to explore. There is already loads to get stuck in to. Defeinlty keep an eye on Temtem's progress next year if you're a fan of these types of games.
Teardown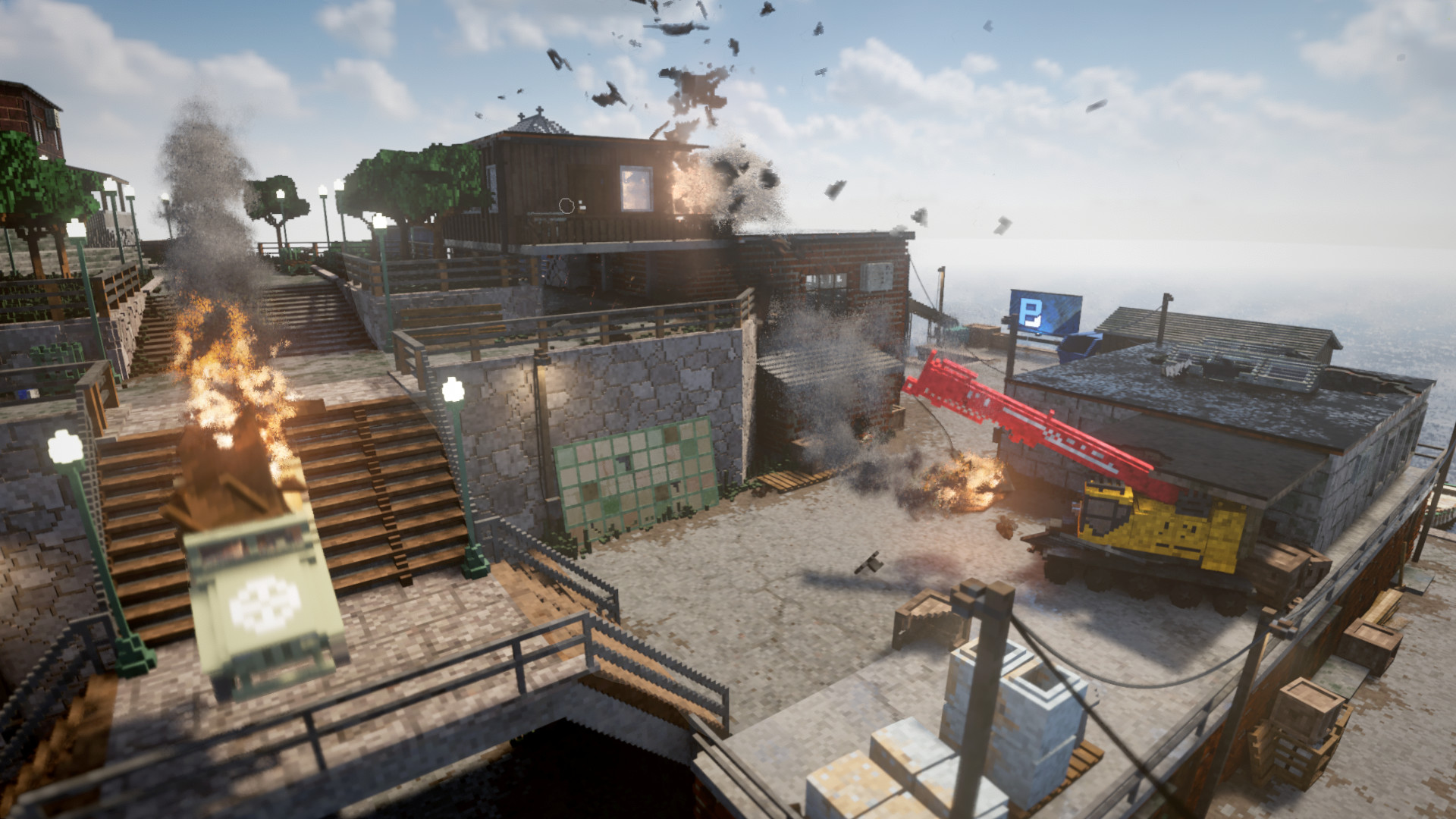 This physics-based sandbox heist game truly gives you the freedom to do what you want. Everything within a level can be demolished meaning the only thing holding you back from completing objectives is your imagination. Use explosives to create paths or smash vehicles through buildings. Whatever path you choose you're going to have fun making it.
With an expanded campaign in the works and more sandbox fun, it's worth watching Teardown develop if you want to blow stuff up.
Mount and Blade Bannerlord 2
Whilst many may not really know much about Mount and Blade 2, for years fans of the series have been eagerly awaiting its illusive release date. Then it finally happened. March 2020 we finally got hands on with the massive medieval strategy game. Over the first week or so, I spent about 40 hours playing through the campaign having an absolute blast. The huge scale battles were amazing to witness and be part of.
That being said, there were many issues with the game, bugs and huge imbalances across the board. All of that is still being worked on and tweaked. However, Mount and Blade Bannerlord 2 is a lot of fun to dominate in already. With mod support already in place, the sky is the limit for this game.
Space Haven
This Space Colony management sim has had a good first few months in early access with a 88% overall positive rating on steam. Design and build spaceships with the complete freedom to create what you want. However, all facilities serve a purpose and you must ensure you cater to your inhabitants needs to help them survive the harshness of space. Maintain gas levels, send your crew on missions, fight off aliens and more. Space Haven brings it all in this neat little early access package.
-Will