Nuts
When I first saw Nuts on the steam store I was instantly drawn in by the games striking visual style. Big, bold bright colours adonrned the page and looked fantastic. Then I saw it was a game about following squirrels around and documenting their movements as field researched. I was sold.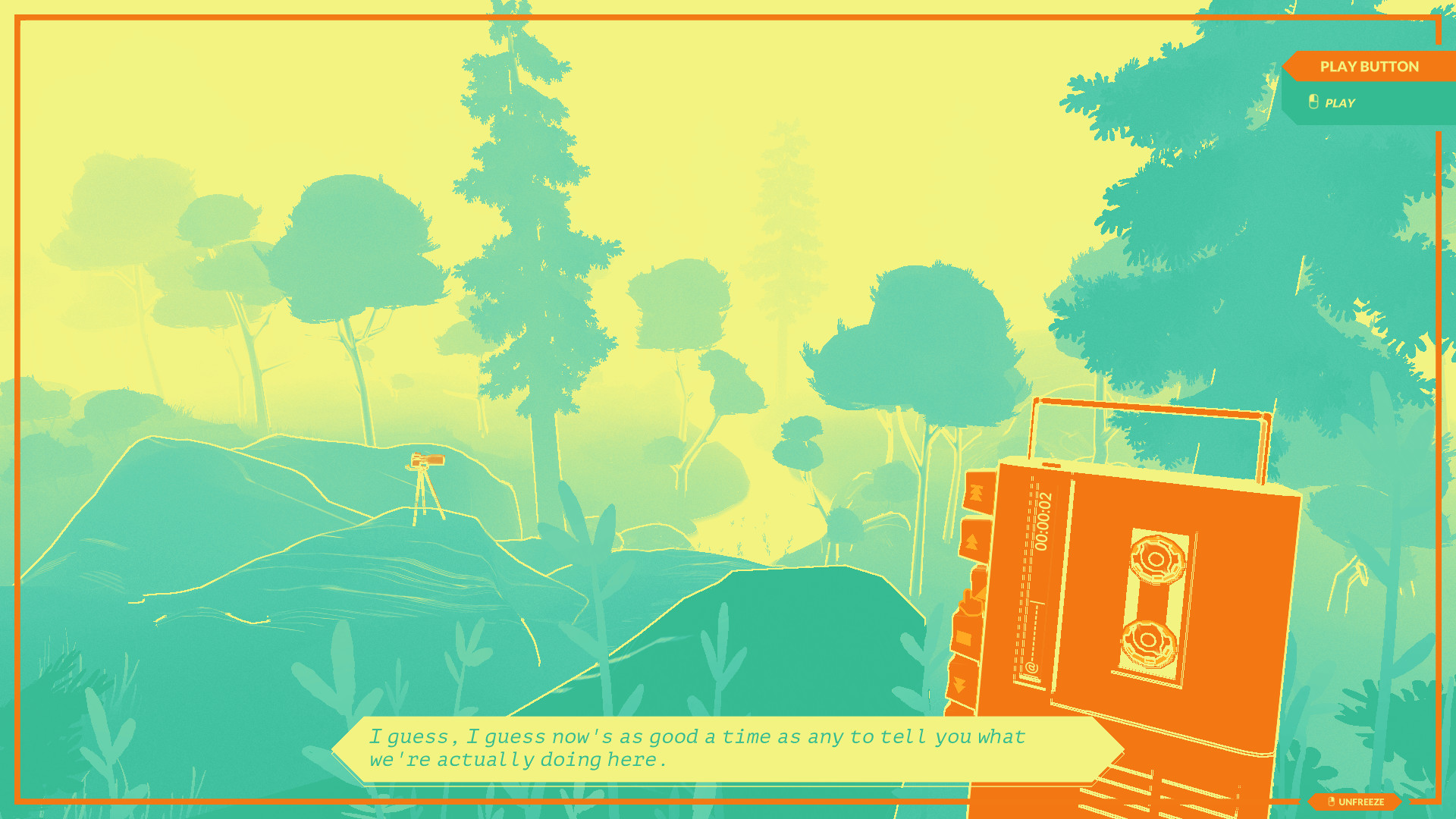 In Nuts you're tasked with setting up surveillance cameras across a forest in order to track the movements of squirrels so you can find their nesting grounds and hidden stashes of nuts. During the day you will place your cameras in strategic positions in hopes of seeing some movement during the night as you scrub through footage.
These squirrels have a habit of taking the same path every night. Therefore, each night you gain a little more info and get a little closer to finding their stash of nuts as you move your cameras around the place.
As you find more info you send reports and photos back to your boss. Each day things get slightly more weird as if there is some grand conspiracy or something else at play. I won't say anymore I don't want to spoil things.
Whilst Nuts is a short game – completed it in less than three hours. It was still a very enjoyable experience. Furthermore, it was just nice to play something a bit differnet to the norm. The ending was left a little unstatisfying in a way. That being said, I'm still happy that I picked it up.
Valheim
Well, Valheim is certainly doing well, isn't it? Over 1 million sales and hitting peak players of over 300k. I'm not sure many would have expected this but when you make a good, fun game that you can play with a bunch of friends, people will flock to it.
At the beginning of last week, I decided to rent my own server so that we could all play at any time on a private server. Since then we've constructed ourselves a little village. It has been a blast playing Valheim. We've had some funny moments where we discovered our first Kraken island – which sinks away from you if you try to mine the resources on it. This led me to drown… Additionally, we've encountered the sea serpent and barely escaped from it with our boat intact. Basically, it's super fun to play with
I will be streaming more of it this week (providing the servers hold up, there have been some issues…). If you want to come along and say hello on my twitch channel, then please do!
-Will