Outriders
Last week saw the release of the Outriders demo for all platforms. As someone who has been looking forward to getting hands-on with the game, I started playing it as quickly as possible. We rounded up everything we know about Outriders a little while back. Now we've got hands-on too!
In the demo, you get to try out the prologue for the game which features a couple of main story missions and a few side missions. In total there are only a handful to try out, but you can replay them should you want to. Furthermore, all the classes are available to play up to level 7 unlocking four abilities to try out.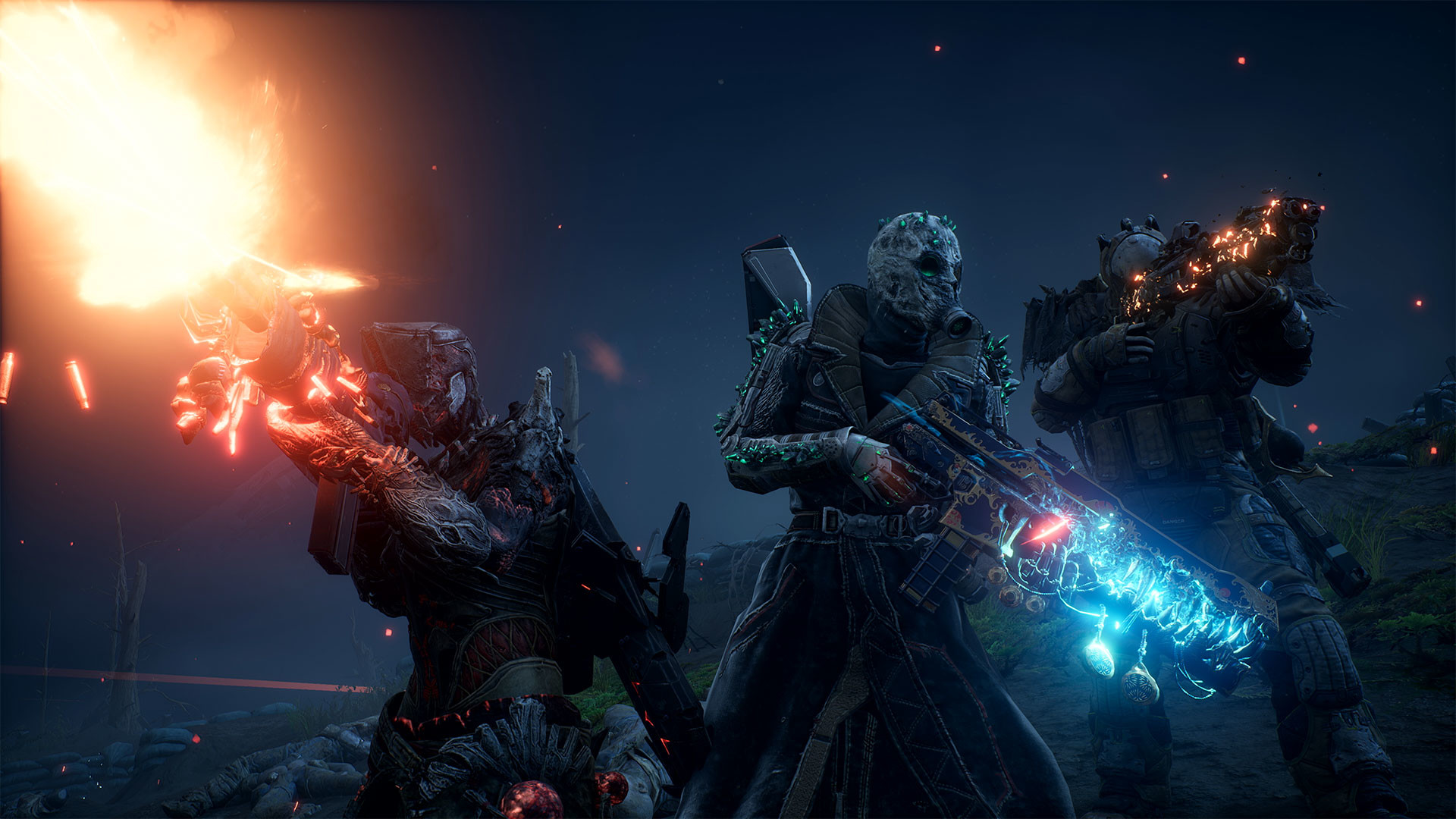 In total, I've spent around 7 hours playing through the demo as a few of the classes and I've been pleased with it. It must be said that there is a bit of jank to the game and to me, it feels like it's a lower-budget looter-shooter. That being said, the gameplay has been fun. The abilities are fun to use and combo well to make you deal out some serious damage. Couple that with perks on weapons and gear and you can already start to see the possibilities for builds when the full game launches.
It seems like the overall opinion on the game has been fairly mixed with the demo's release. However, it has confirmed that I want to pick it up when the full game comes out.
-Will
Hyrule Warriors: Definitive Edition
Well, The Nintendo Direct certainly did it's job. After the announcement of Skyward Sword for Switch, my desire to play Zelda titles was rekindled. I've got Breath of the Wild but didn't fancy that large of a dive, so I scoured eBay and Facebook Market place to track down a copy of Hyrule Warriors physically and get back into this.
First thing first, yes I opted to track it down physically rather than digital which was a task within itself, It seems' this games value is on the uptick and it was very scarce on eBay. And yes I do have it on WiiU, but that collection is all bundled away as my Switch, PS5 and PS4 are my current setup consoles.
Well back to it and many memories came flooding back from the WiiU Version straight away. I forgot the completionist aspect to the game if I'm honest. Remembering where the heart containers for each character on the map are or what you need to do to find them. As well as the time sensitive golden skulltula.
What I really loved about this game was the love letter it is to the Legend of Zelda series. Many characters feature either playable or as nice surprise cameos in the game or as Easter eggs.
Each level so far taking between 30 to 45 mins means it's a great game to pick up and pass sometime but equally not get to drawn into. My dish washer is broken, so we have to sit in front of it, to ensure the lock mechanism works to keep it ticking over, So Hyrule Warriors has become quite invaluable in that regard when it comes to dishwasher time in the evening.
– Murr