Have you ever been playing Sea of Thieves and thought "this is great, but I just wish I didn't have to fight other players". If you have, then Salt 2 might be the game for you.
Taking inspiration from Rare's open-world pirate game and the sequel to Salt, Salt 2: Shores of Gold recently went live on Kickstarter and looks like the perfect game for people wanting to focus on exploration and discovery across the open seas.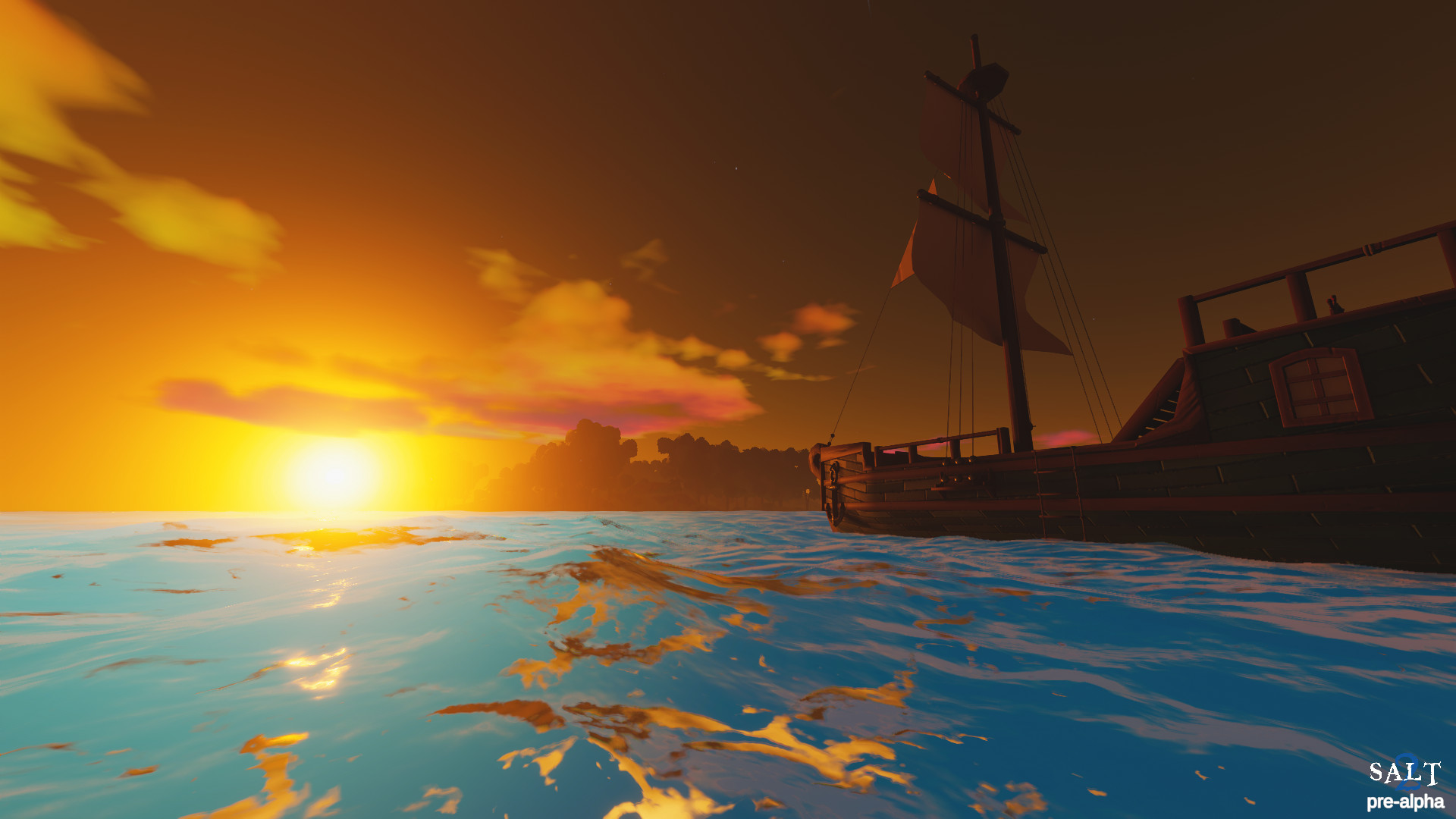 What is Salt 2: Shores of Gold?
Being created by Lavaboots Studios and a follow-up to 2018's Salt. Salt 2 is an open-world pirate game with a focus on exploration, survival, crafting, and adventure in a procedural world.
Whilst the majority of the game is procedurally generated there are still many hand-crafted places to discover hidden among the islands. Whether they be caves, ancient ruins and more there will be plenty of interesting places to uncover on your travels.
You will also be able to discover villages and camps where merchants reside allowing you to trade items and pick up quests.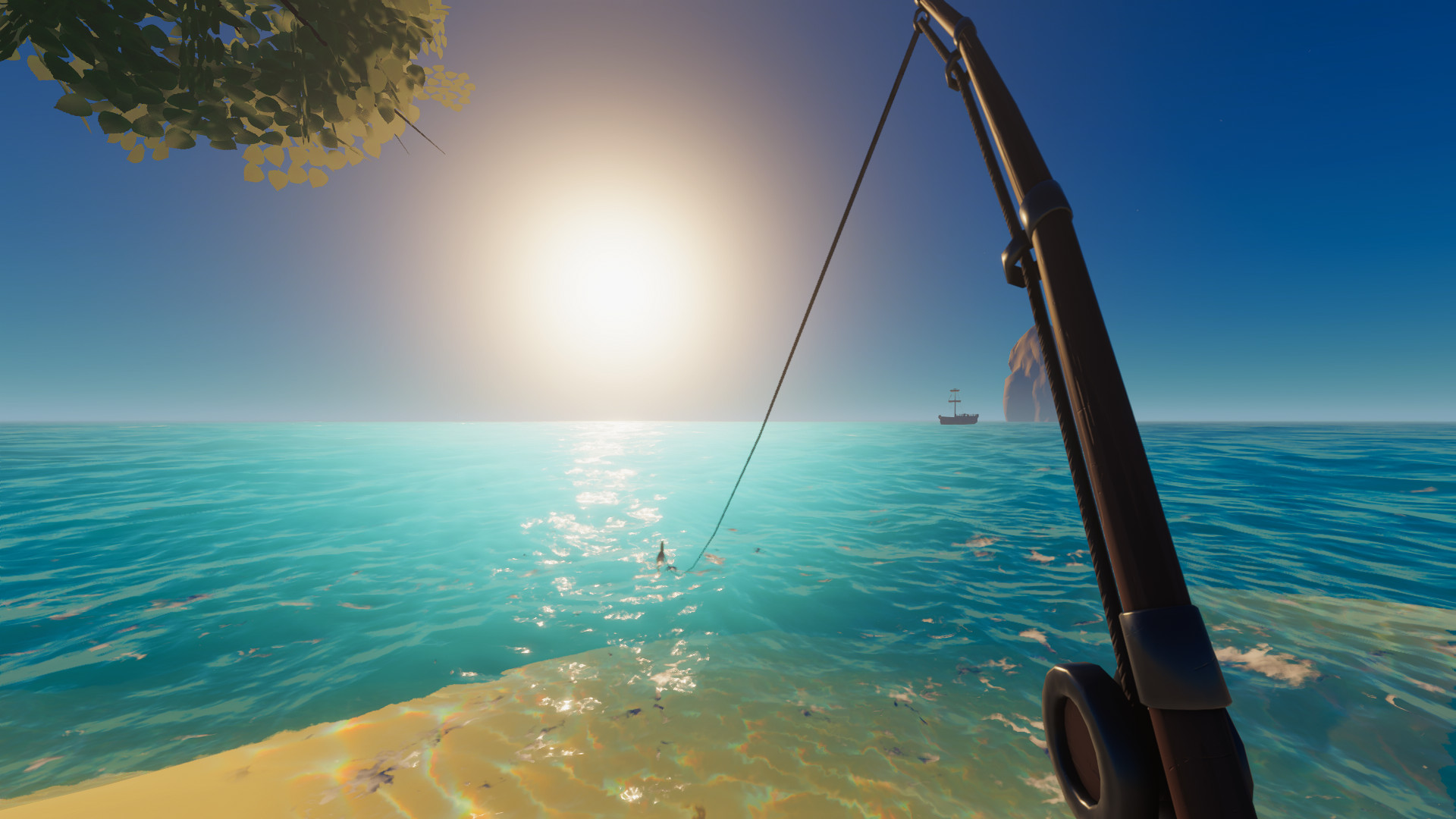 Thrive and survive
Along your journey survival will play an important role. Hunting and fishing is not just about keeping your alive. You will also be able to aquire benefits from like stat boosts from eating certain meals.
Crafting and gathering resources also plays a large part in your survival. Craft new gear such as weapons and armour. Or potions and other upgrade items for both your character and your ship. Crafting recipes will be hidden around the world rewarding your exploration skills.
Treasure is one such area that a pirate will be keenly interestd in. Thankfully, Salt 2 has you covered with different rarities of armour and weapons to be found. Furthermore, both armour and weapons can have random talents attached to them allowing you to customise your characters builds.
In order to find these treasures not only will you need to hone your exploring skills. You will also need to take on legendary pirates in combat, bypass traps in caves or take over pirate camps.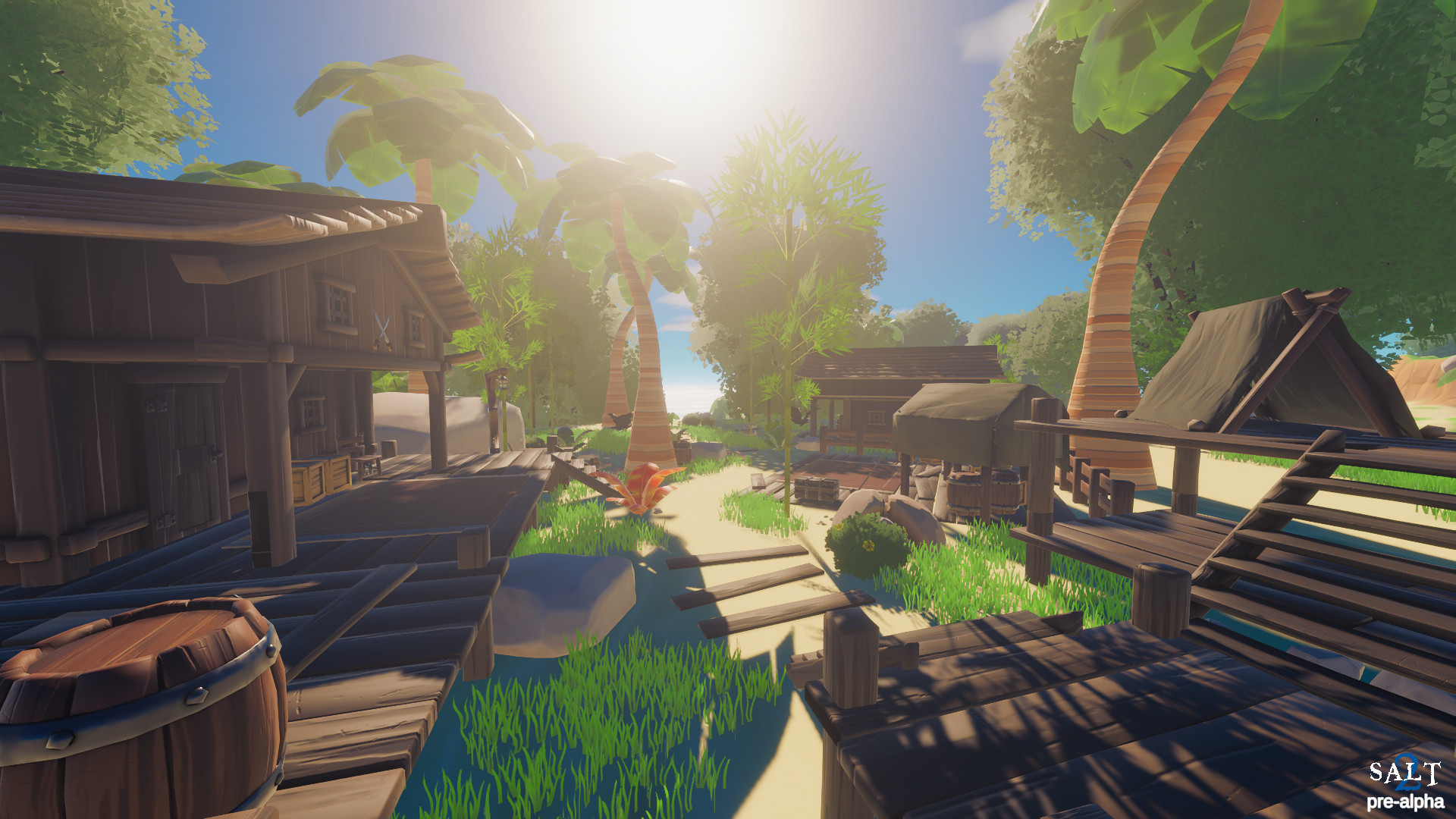 Levelling
All of these activities and actions will help you level up your pirate. Much like games such as Skyrim, just performing actions will help level up those areas. For example, fighting with your sword improves your swords skills. Additionally, as you level you will be able to try our various perks, abilities, and talent trees.
Your adventure
Salt 2: Shores of Gold sounds like the perfect game for crafting your own adventure. As you explore you might find cryptic texts deep within caves that send you on quests. Hunt down bounties and discover lore hidden across the world in journals, and books left behind by those who traveled before you.
With a low poly art style much like seen in Sea of Thieves, Salt 2 is looking fantastic and is a game we can't wait to play.
At the time of writing, there are still well over 20 days left on the Kickstarter which gives you plenty of time to take a closer look to see whether it's a game you'd enjoy. But to put it simply, if you enjoy the idea of Sea of Thieves but hate PVP then this could really suit you.