Last week was our long weekend with two bank holiday days for the holiday break. The perfect time for some gaming action.
Outriders
Towards the end of last week saw the release of People Can Fly's sci-fi looter-shooter Outriders. After being impressed with the demo I was eager to get hands-on with the full game. It's safe to say that the game endured a rough weekend with constant server issues meaning many couldn't get into the game for extended periods of time.
It seems to be one of those unfortunate things that comes with big multiplayer games releasing. No matter the planning, there always seems to be issues at launch. That being said, over the past 4-5 days I've managed to clock up 25 hours in the game. With the end of the main campaign in sight, I have to say that I've had an absolute blast from start to finish.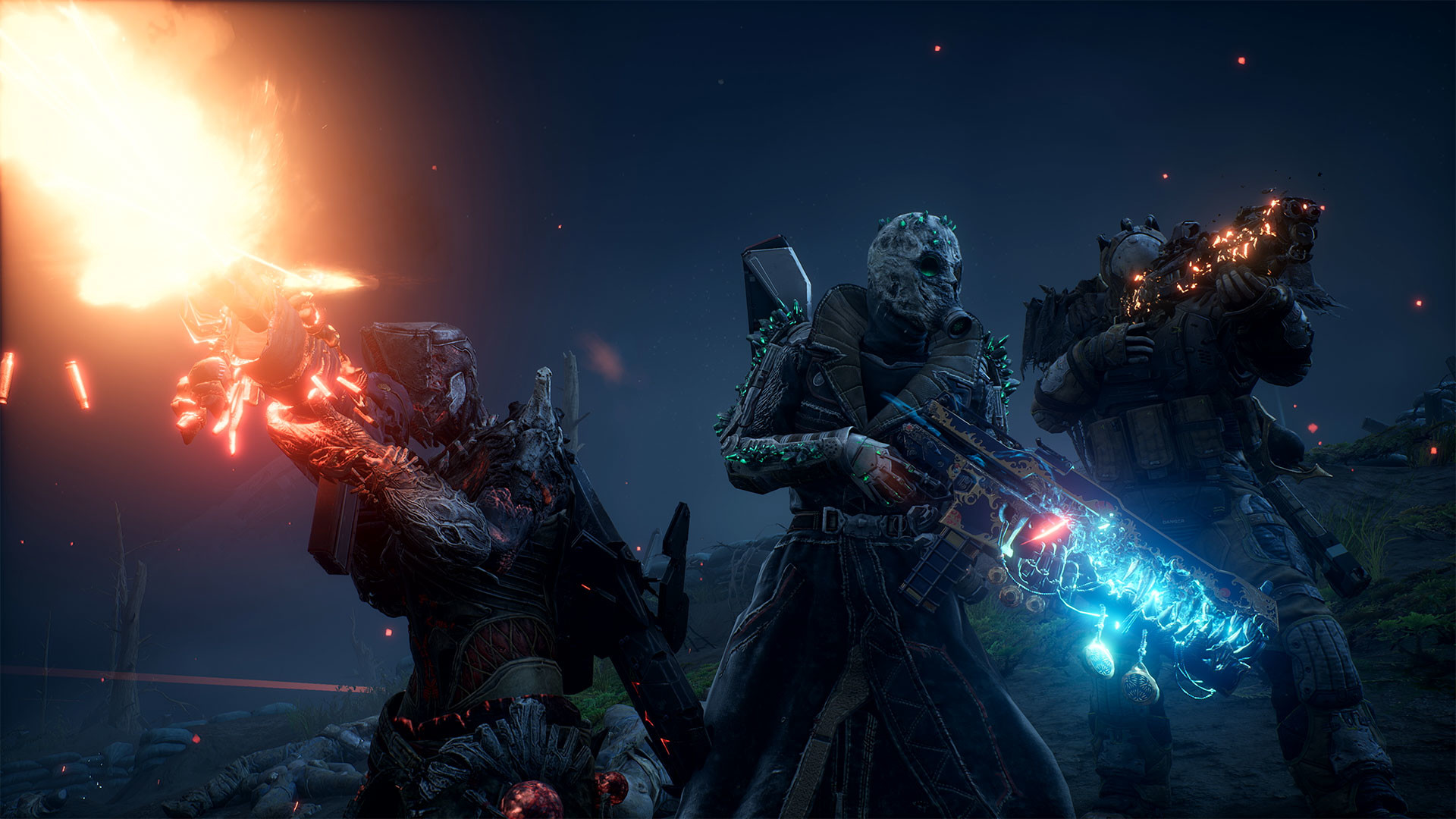 Sure, the story has been super corny and cliched. But, that gameplay has been great fun. It's been really good fun trying out different perks and weapons. Mixing and matching what works for you and how you play. Playing with friends has also been great fun and comboing with their abilities really does make you feel like you can crush anything at times. However, as you progress through the world tiers – I'm currently at world tier 10, you do face some tough challenges. There seems to be a fairly good balance of you feeling powerful for a while, to you then feeling like you're weak when you up the tier. It creates a fun game of balancing new gears and new perks. I'm really looking forward to getting stuck in to the end game.
-Will
Star Wars Jedi Knight II: Jedi Outcast
Trying to reengage my passion for video-games I opted to install some back log games that I'd ordered really early last year via Limited Run Games, that due to the pandemic didn't arrive till the latter part of last year. One of those was a 2 game bundle of Jedi Knight II: Jedi Outcast and Jedi Knight: Jedi Academy.
These were 2 games I owned back in the days where free time was plentiful and I'm sad to admit I didn't complete them back then. Having a new philosophy to gaming now a days of seeing a game through to completion I thought I'd get a start on Jedi Outcast.
So this is a bit of a combination of a port and a remaster. The intro sequences and main menu look like straight ports from the original with some terrible resolution on my monitor. But when I finally got going to the first cutscene this looked a lot crisper than I remember it being.
Onto the gameplay and it would seem all my memory from Star Wars games of old has just become one big Star Wars blur. The only games that standout now from back then were Racer, Rogue Squadron and Knights of the Old Republic. I Couldn't remember a damn thing about this opening level.
I'd like to get it all out on the line I play games on the easiest setting now where available. With the limited time now a days I'd like to just enjoy a game at a nice pace rather than replaying areas over and over again sucking into what time I have. I had to genuinely check the difficulty was on easy upon playing this.
The aiming was so off and the storm troopers were taking hits like sponges when I could eventually hit them. As for me, my health depleted at an alarmingly quick rate. I didn't even make it into the first out reach post without dying. Then once in there I couldn't for the life of me work out what to do (it was blast the doors down with an external turret). Then when I'm in, my colleague is hacking terminals saying she's busy. So I storm off, clear the area of Storm troopers and turrets. The area is clear, completely clear. Now what? Go check with compadre who in a more polite gesture tells me she's still busy.
I just called it a day there and went back to doing what I've been doing on evenings when not playing GTA Online. Binge watching shows I've already seen numerous times. Help me Obi Wan Kenobi, you're my only hope to reignite my passion for gaming? Turns out not even Obi Kenobi could help. Onto the next attempt at rekindling video game love.
– Murr