It's been just over a month since Outriders released. After one of the worst technical launches I've seen in some time – of which I have a huge amount of sympathy for, I'm left feeling slightly underwhelmed by the experience.
With just under 30 hours clocked in and the main story wrapped up. The prospect of 'end game' awaits me. However, I feel no desire to get stuck into it. There are a couple of reasons for that.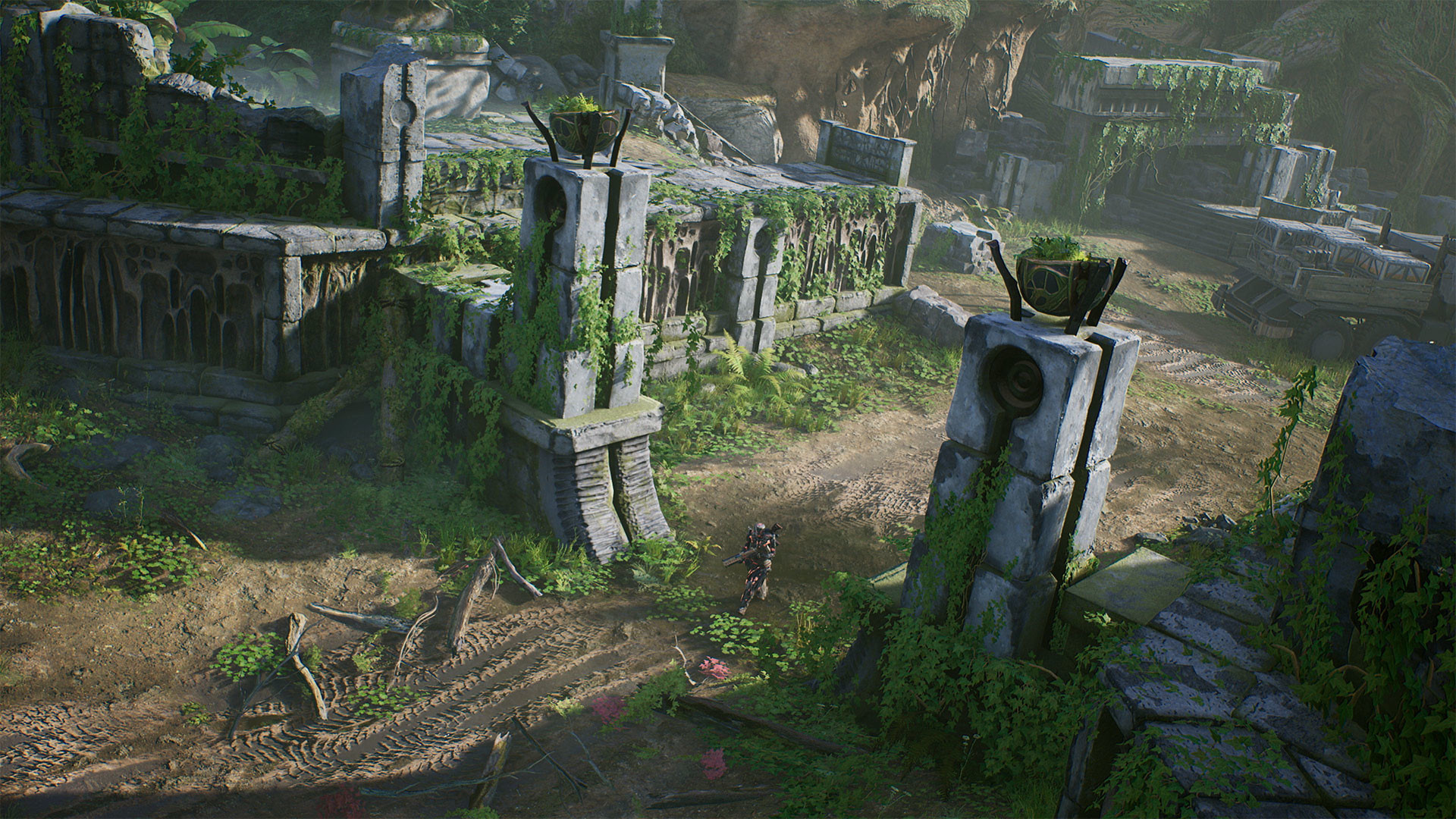 Good but not great
I enjoyed the majority of the campaign. Across the 30 hours of gameplay, we got expereience a good variety of locations each with their own challenges. We got hands on with some cool weapons and interesting perks. That being said, I never really got that feeling of being powerful. Slogging your way through even the meekest of mobs starts to get a bit grinding.
When I look at games like Destiny 2 and Diablo 3. Both are games I've enjoyed playing for tens upon tens of hours. One of those reasons is becasue I get the sense of power. Yes, there are enemies that are bullet sponges in Destiny. However, I can easily and quickly clear up trash mobs with single shots the majority of the time. Diablo makes you feel even more powerful as you combo abilites and watch rooms of enemies explode in mere seconds.
Then I look at Outriders. I was hoping it would be a similar expereince. Yet I routinely felt like I needed to pump an uncessary amount of ammo in to single targets and after a while that just gets dull. Couple that with the fact that the gunplay is fairly average.
Thankfully the abilities are mostly really fun to use. The more perks I unlocked the more I enjoyed trying out new combos. That being said, I found that the gains ultimately felt meager and insignificant betweens 'builds'. It all culminated in an experience that just left me wanting a bit more.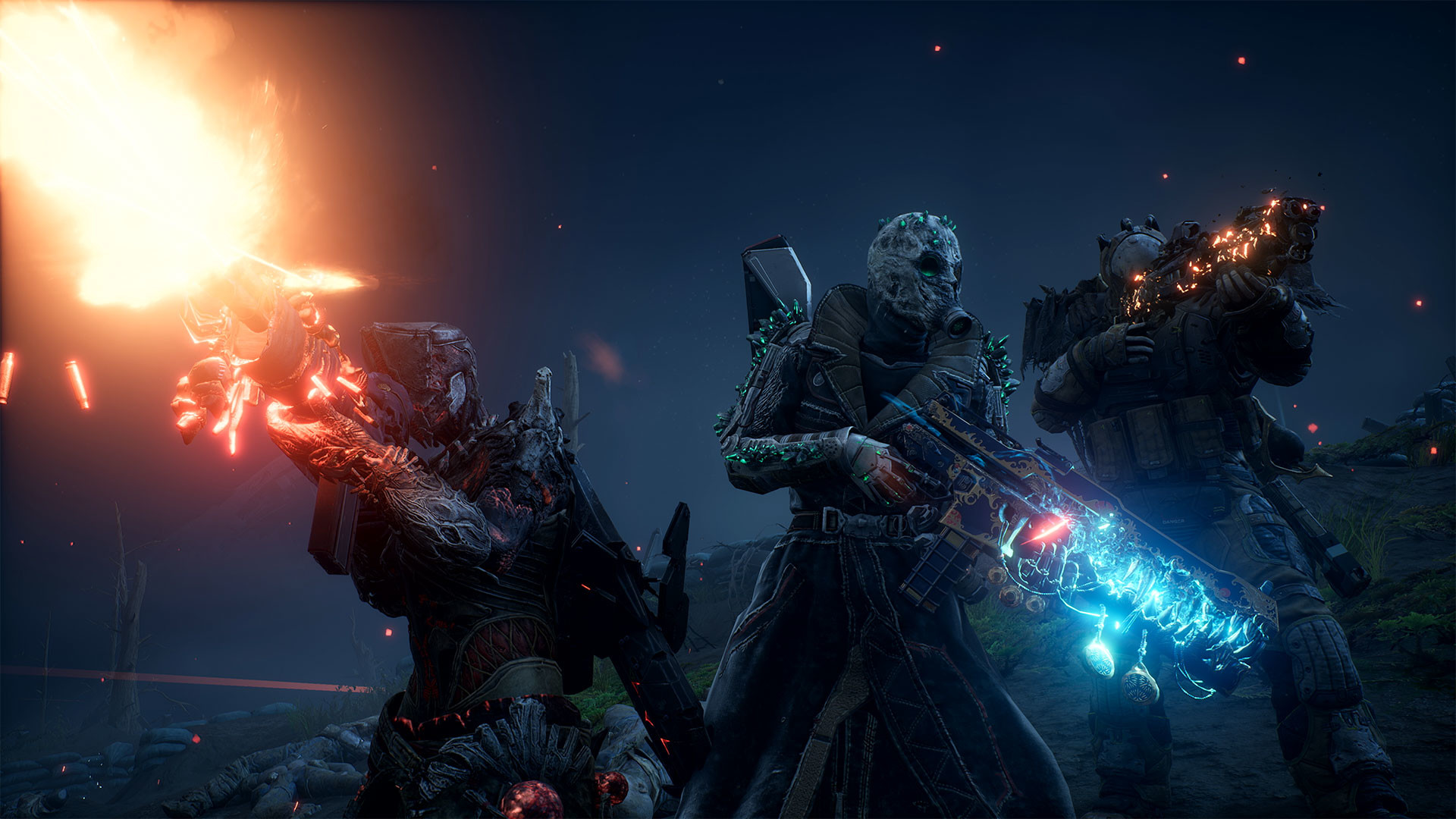 Give me power
Diablo 3 does an excellent job of creating a sense of power. Whilst Destiny doesn't do that as much it is backed up by some of the most enjoyable gunplay I've encountered in recent years. With both games, there is a feeling of dexterity, quickness, and power that combine really well. Movement abilities allow you to easily close ground or create space. Your characters are quick and responsive to your actions and blowing stuff up is excellent fun.
Outriders is clunky, cumbersome, and a little clumsy. There were fleeting moments of feeling like a badass. We got to play some great boss fights only for the next one to be an exercise in kiting enemies around the same square of oddly placed cover with just a different backdrop. One moment you're fighting gigantic beasts dodging out of the way of their leaps and setting up wombo combos by managing cooldowns on your skills. The next you're awkwardly fighting some flying thing that none of your abilities can touch.
It felt like for every good thing there was something that just wasn't quite right sitting right next to it. With Outriders being a single shot, no live service, no PVP game. There was a real opportunity to let players smash everything. Create unbelievable builds that could melt enemies in seconds. To a point, we can do that. But then come nerfs to those abilities and it saps the fun out of it. People want to have fun playing video games and I see no reason to deny that in Outriders. There's no reason to slow players down. If someone wants to hit the maximum world tier in a week and blitz the expeditions then let them. Let them create insane builds. Instead, we have this weird pseudo live service approach where things are being nerfed and I don't know why.
End game
I'm fully aware that I've not played the end game in Outriders and that people would probably say that's where the game begins or that's where the real fun is. However, if by the end of the campaign I'm already getting tired of the gameplay, and it's starting to feel like a slog to me then I really don't want to extend that grind. I'm fine with a grind in video games, but I want it to be fun. Additionally, there have been a lot of technical issues with people losing their inventory and general crashes. It doesn't really entice me.
There will probably be a point where I do go back and play the end game. But for now I'm content to let the game rest.
No regrets
I know I might sound like I'm being overly negative here. However, I don't regret playing Outriders. For the most part, it was pretty good. But it just felt a little lacking in certain areas. That being said, the future has the potential to be great for Outriders and I really do hope to see more of it. I'm glad People Can Fly took the approach they did and I'm glad that I backed it. Just remember, blowing lots of stuff up really quickly is always great fun, don't stop that.
-Will