Splitgate is currently enjoying its most fruitful month or so thanks to the release of Season 0. I have to say, that I and my friends are among those who are really enjoying playing this free-to-play arena-style FPS.
Whilst the game actually came out way back in 2019 it has never been more popular than it is right now. Season 0 was announced at Gamescom with an immediate release date. That exposure seemed to really work with the game smashing the all-time peaks for player counts on Steam. As per usual player counts on consoles are still hard to get, but I'd be surprised if there wasn't a similar impact for the console version too. After all, who doesn't enjoy free stuff?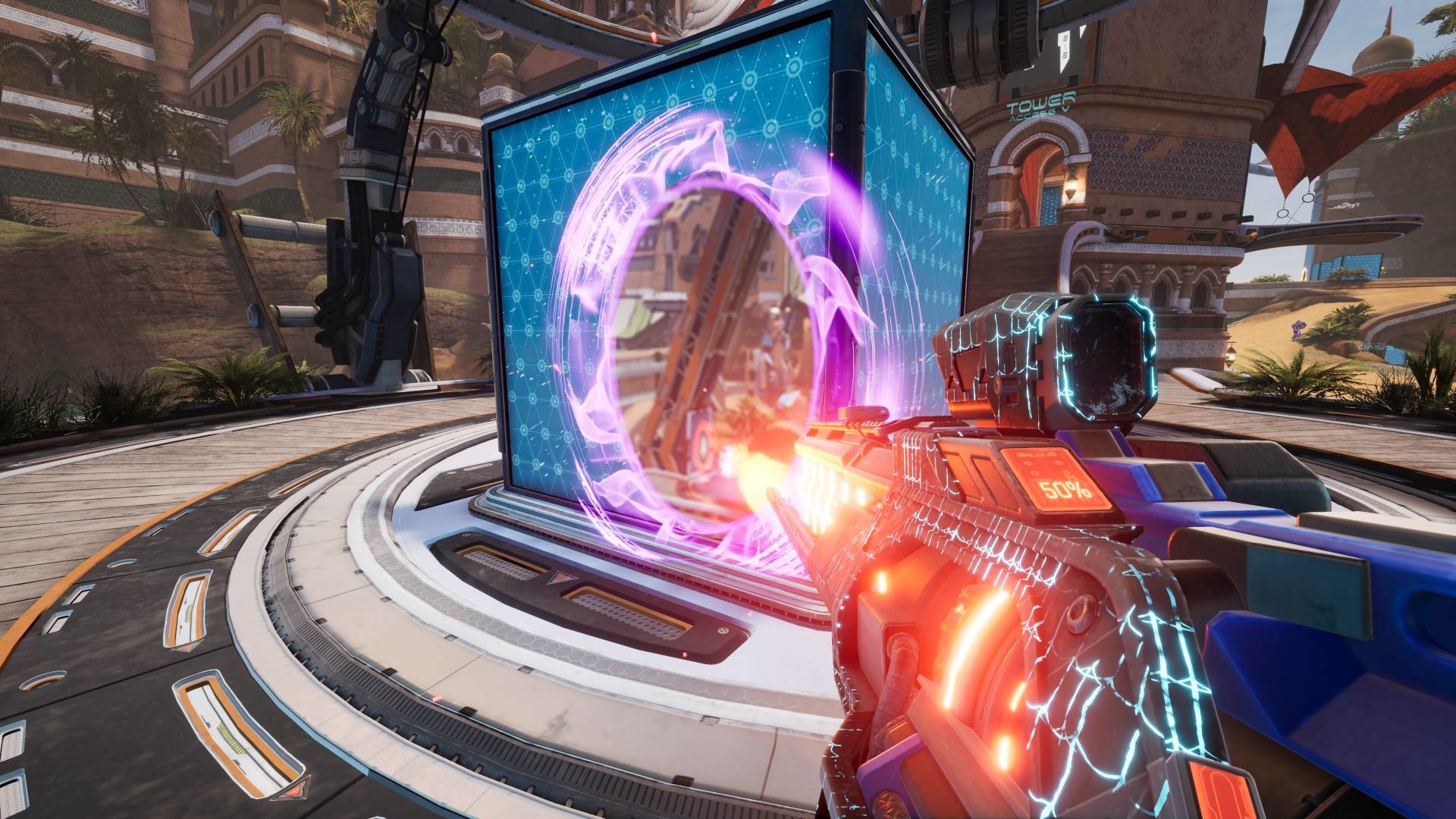 Halo x Portal
If you've played even just the tutorial of Spitgate you'll immediately see the comparisons between Halo and Portal. The developers themselves even describe the game like that. It's very easy to see why. Everything from the weapons, armour and level design all have clear influences from Halo. The movement and gameplay also feels very like Halo too.
This isn't a bad thing at all and isn't meant to sound like it's just a lazy copy of Halo. Splitgate is great. It has that comforting feeling of knowing exactly what to expect when you jump in and play. The learning curve is minimal. However, the high ceiling for getting good is also there.
The levels feature a lot of verticality which plays very well into the portal aspect of the game. Moving around using your portals will help to give you an advantage. Once you've learnt the maps you'll be able to place really sneaky portals that will easily give you the drop on unsuspecting enemies. There isn't much that's more satisfying than completely bamboozling an enemy with your portal skills.
All the classic modes are there to be enjoyed, SWAT, Shotty Snipers, King of the Hill, Oddball and a load more. You've more than likely already played them in some form or another. Because of that, you'll feel instantly at ease here.
Quite frankly, it's a damn hoot and I've loved playing these modes again.
Longevity?
Whilst I've been having a great time playing Splitgate I do wonder about the longevity of the game. It's no secret that we're in a space in the gaming calendar where the 'big' games of the years aren't out. With Battlefield 2042, Halo Infinite and more just around the corner. I do wonder how well the population will last.
There is a season pass with the game which helps to give players something to keep them potentially playing. However, for myself I'm not interested in the season pass as I know I don't play enough of the games that do have them to make it worthwhile. Additionally, the population is already starting to go down. That being said, that's to be expected and seems normal to me. Thankfully, there are bots in the game which can help keep the games full. Having said that, they aren't the best and can easily be spotted with their tendency to just run straight towards you.
Perhaps one part of the key to success could be in the games private matches. Being able to set up games with friends where you can just mess about to your heart's content is always a great time. Leaning into that with additional features could really help to keep the game feeling fun when you have periods of dwindling populations. I've no doubt that the player count will fluctuate with the coming and going of content and seasons. It may depend on how frequent or big those updates are to keep people interested in the long run.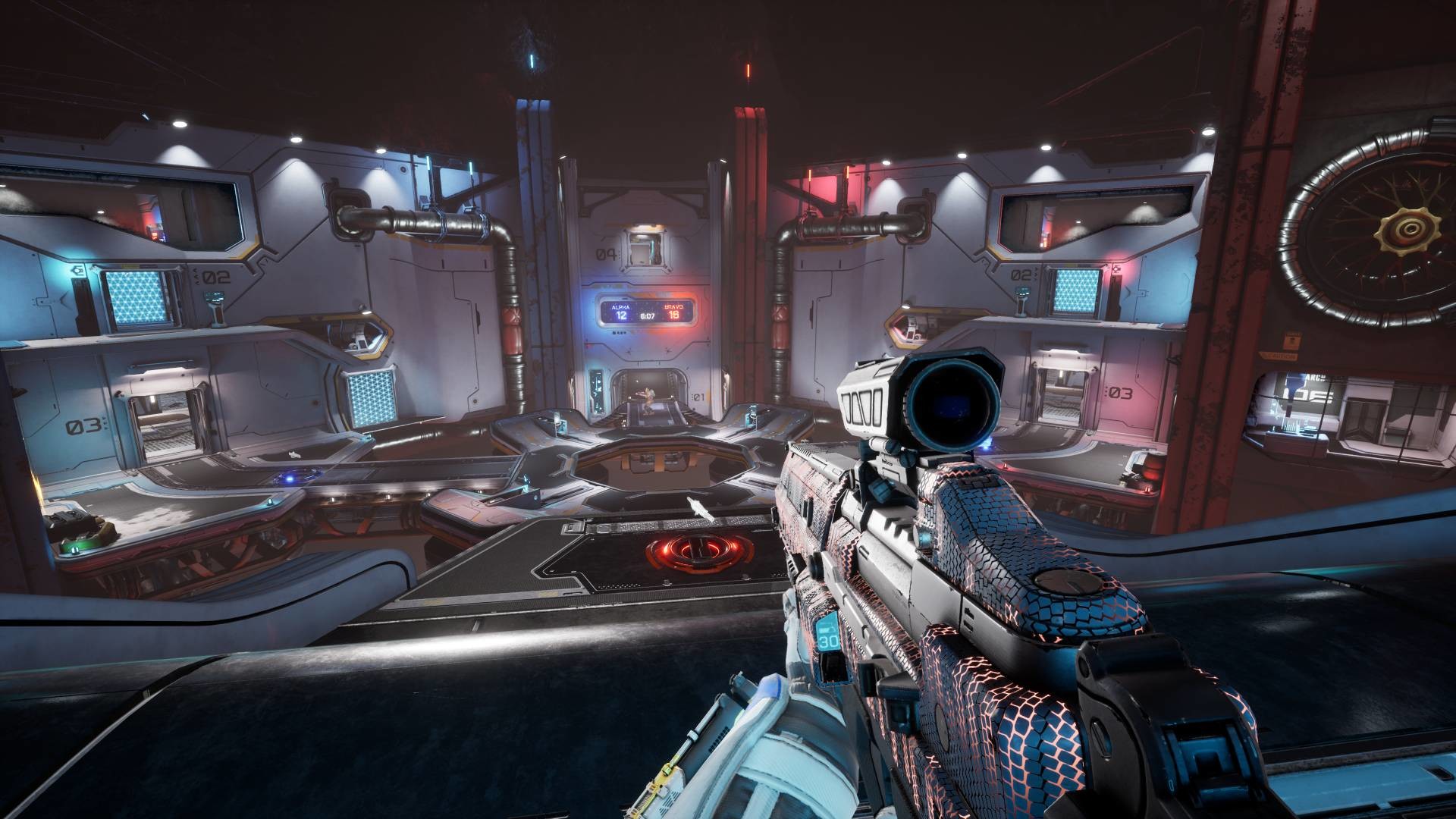 With only a handful or so hours played currently, I'm still having a blast with the game and I can see Splitgate being a game that my friends and I will dip in and out of from time to time for a bit of fun. That is absolutely fine too. There seems to be too much pressure for developers to keep people playing as much as possible. There is nothing wrong with a population that peaks and troughs with content drops, updates and new seasons. I know there will be a point where I've stopped playing, then an update will come along. Which will in turn bring us back for another handful of hours.
For a free game, you can't really complain about Splitgate. It's a really fun game that harkens back to the good old days of Halo quick scopes and tight focused team-based battles. Go and check it out.
-Will