As we wrap up with Steam's Next Fest and had a great time checking out some of the Indie games on offer – of which you can read our favourites here, it's time to take a look at what else we've been playing.
Potion Craft
Potion Craft was released into early access a couple of weeks back and I've been pleasantly surprised by it. This alchemy simulator has you take on ownership of a potion shop in a little medieval town. Forage in your garden for ingredients, or buy new produce from traders who visit you from time to time. Then craft options to sell to your customers.
The one thing that really stood out to me about Potion Craft was the ambiance of it all. It's a heart-warming game with soft colours that bring a sense of calm. The bubbling of your cauldron and gentle preparation of potions soothes you as plinky medieval music gently chimes away in the background. This is a relaxing game and one that's quite frankly a little therapeutic.
In order to make potions, you need to discover the recipes. To do that you'll need to experiment with ingredients. Using the alchemy map you can carefully plan your route around it by making use of various plants and more. Each ingredient offers a specific path to travel around your map. Combining these allows you to traverse your map and make discoveries.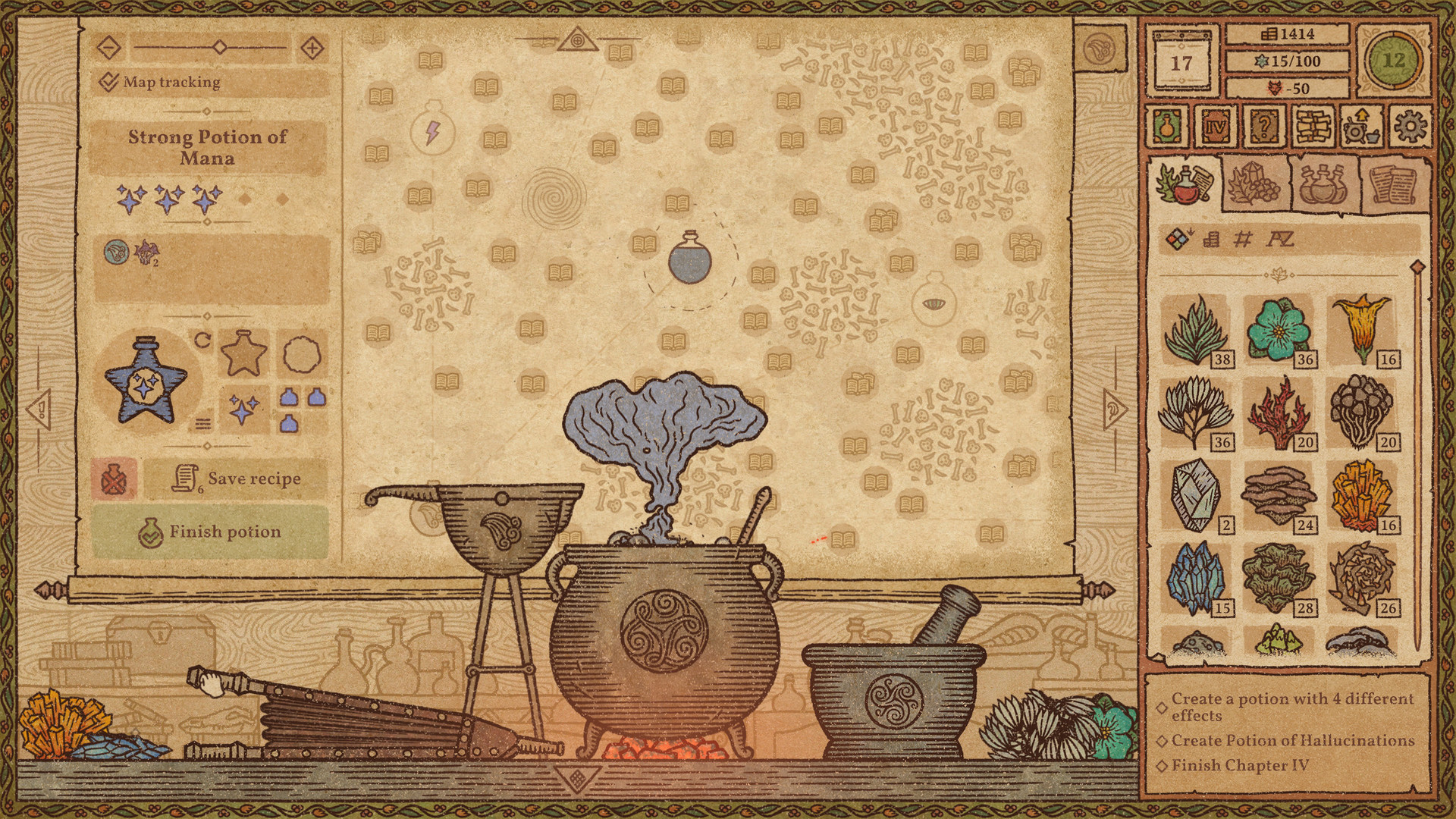 It's a fantastic-looking game and playing for a couple of hours was really fun. That being said, it can get a little repetitive when you have to keep making the same basic potions. However, aren't making enough money to buy new ingredients and discover more potions. Nevertheless, the game is in early access and will develop, and what is already there is a nice relaxing sim game.
New World
The queues seem to have finally quietened down and I've been having an excellent time questing and leveling up. With around 80 hours played, I've hit the mid 30's for my level.
During that time I've been doing a little bit of everything. Alongside completing quests I've completed the first two dungeons which now seem to have sorted the lag issues. Additionally, I've done a little bit of PVP. One of the zones was under attack by a rival faction and my faction – the Syndicate, were fighting back. During this fight – which was mostly both parties trying to complete PVP quests to unsettle the zones. There was a battle of around 50-70 players on each side. It was really fun to take part in even if I didn't make much of an impact. It has made me very interested in the war side of the end game.
Generally speaking, I've really enjoyed all of New World. It hasn't been without its issues or strange design choices that have still carried over despite all the betas. It's a really fun game and I can see myself playing it for quite some time. The very fact that I've barely played anything else since the release should tell you what you need to know about whether I like it or not.
-Will