With well over 1000 hours in Escape from Tarkov, it's safe to say I'm a big fan of the game and the genre it has helped popularise. Many see Tarkov as a Battle Royale like PUBG or a survival game like DayZ. However, the truth is somewhere in between. Much like how Dark Souls has coined the term souls-like for games in that genre. I think Escape from Tarkov has become its own genre -Tarkov-like, or Tarkov-style. I don't know what it's called, but I know it when I see it in other games.
The thing is, Tarkov is probably the most complex game to get into. With the mixture of intense PVPVE combat, mountains of guns, ammo, and attachments to learn about. Quests to embark upon with very little guidance on how to complete them let alone getting an idea of where to go on a map (there are no maps). There is so much to learn and absolutely no hand-holding along the way. If you're thinking you'd like to play it but are put off by the learning curve. Then I've got some other games you might want to look at.
Tarkov Style Games
The Cycle: Frontier
Release Date: 2022 sometime
Platforms: Steam, Epic Store
The Cycle: Frontier has been doing the 'content creators' round recently due to a number of closed betas. It's looking pretty solid too. Set on the alien planet of Fortuna III you will take on contracts to complete on the planet's surface. Mining, hunting, gathering, and more. The dangers on the planet and the indigenous lifeforms that live there are numerous. From small critters to huge hulking aliens that will take skill and coordination to handle. Furthermore, there is the threat of other Prospectors to be wary of.
With the central hub – Prospect Station, acting as your place to team up, pick up contracts, sort your stash and get new gear. You will then drop to the planet into a persistent game where people can come and go as freely as they want rather than all loading in at the same time. Each instance stays open for a certain amount of time and you're free to use that time as you want. You will regularly see new people arriving just as you're about to leave. However, be aware that they could also be waiting for you to set foot on the ground.
The Cycle: Frontier has had some really positive feedback from the betas and looks very solid. Additionally, it's a lot easier to pick up and learn. One to keep an eye on for sure!
Hunt: Showdown
Release Date: Out now on PC
Platforms: PC – Steam, Xbox One, Xbox Series S/X, Playstation 5, Playstaion 4
Hunt: Showdown has been out for a few years now and has had a real steady dedicated player base. That being said, it has never quite broken into a more mainstream space. With the stunning setting in the Bayous of Louisiana in 1895. It's a grim and dark world, with incredible sound design, fantastic gunplay, and terrifying enemies. This bounty hunting cowboy-esque FPS is amazing.
In Hunt: Showdown your aim is to seek out grotesque bosses and eliminate them. Along the way, you'll have to contend with zombie-like creatures both human and animal. As well as other players also hunting down these contracts. Take your hunter through contracts and level them up with new perks the longer you survive.
It's one of the best game settings I've seen and has probably the best sound design of pretty much any game. Hunt: Showdown is still a tricky game to master. But there is far less to learn than what's in Tarkov. Meaning you can quickly get to shooting and hunting. Mastering those bits is all part of the fun.
Marauders
Release Date: 2022
Platforms: PC – Steam
Another one that is fairly new and currently doing the rounds due to its closed alpha testing is Marauders. Or as basically everyone is calling it, 'Tarkov in space'. However, I think a friend of mine said it better, 'it's like Sea of Thieves meets Tarkov in space'. Set in Industrialised deep space, Marauders is PVPVE FPS where you play as space pirates raiding mining facilities, space stations, and other players' ships all for that precious loot.
With weaponry feeling like it came out of a WW2 game. Plus a setting that makes you feel like you're about to step into a first-person Red Alert game. Marauders certainly has a more retro feel to it. Whilst the game isn't out yet, and no date has been confirmed. The closed alpha testing seems to be going well. I wouldn't be surprised to see early access in the next couple of months.
That being said, it should be noted that the game is still in the fairly early stages of development. There are bugs and issues, plus content is still to be developed. However, it's certainly off to a decent and promising start.
Vigor
Release Date: Out now
Platforms: Xbox Series S/X, Xbox One, Playstation 5, Playstation 4, Nintendo Switch
Vigor is another game that has been out for a few years and follows a similar gameplay loop to Tarkov. Set in a post-war Norway you enter raids with the dangers of other players either on your own or with others. Hunt for loot, take on gunfights, and try to escape to your shelter. Where you can build upgrades, craft weapons, ammo, and many other helpful items.
One of the main differences with Vigor is that there is no PVE element to the game. Which some may not like the sound of. However, it's also free to play, so no harm in checking it out. There are some interesting features in the game such as the ability to use boosters before loading into a game that can increase the amount of loot on the map. However, that increases it for everyone. Meaning, that you might not even get your hands on it.
Expedition Agartha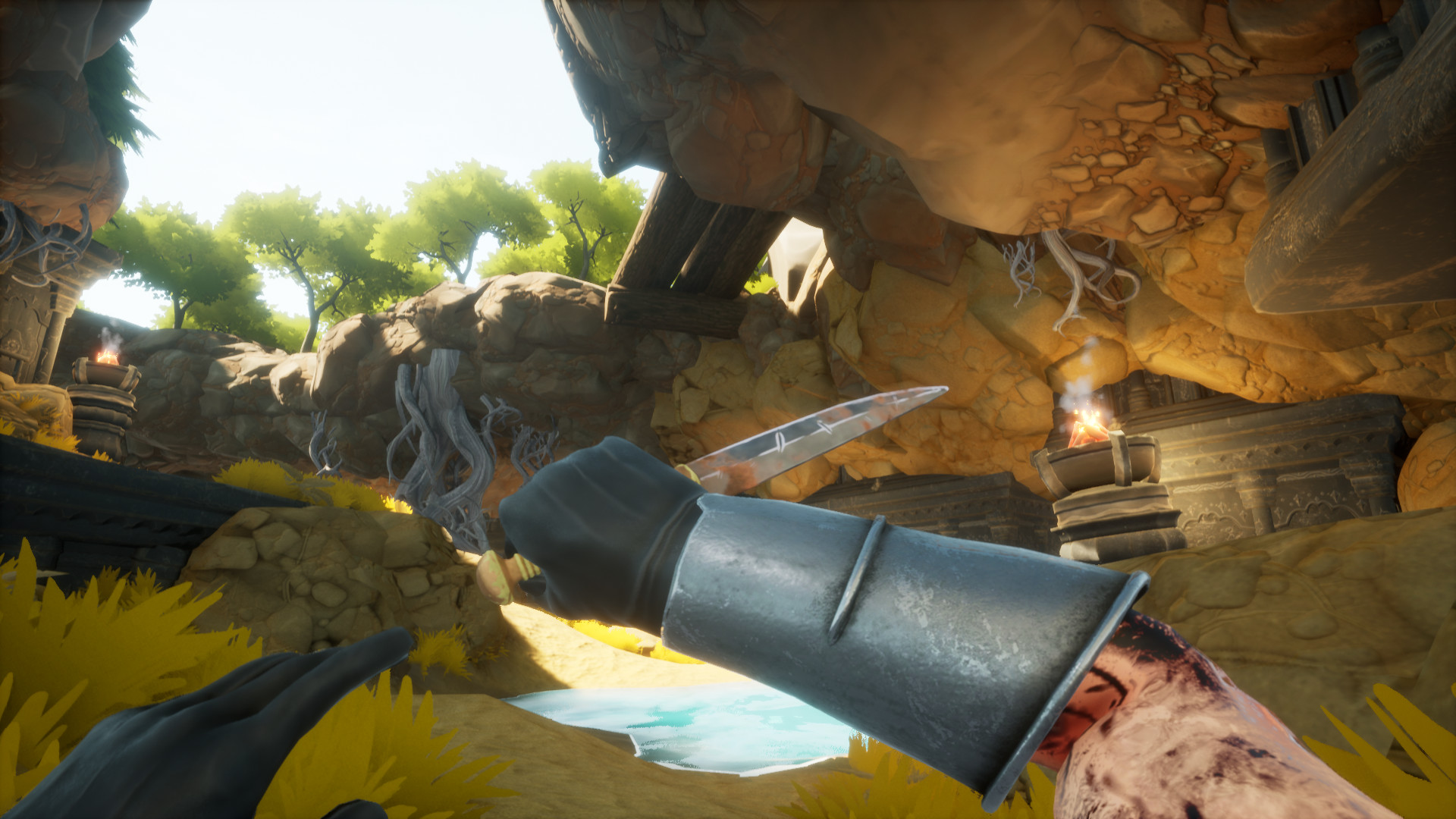 Release Date: Coming soon
Platforms: PC – Steam
Taking inspiration from Tarkov and Chivalry, this medieval PVPVE game of exploration and danger is set within the mysterious Lost continent of Mu. Launch expeditions on your own or with friends and encounter both deadly enemies and other explorers.
Expedition Agartha still looks very early in the stages of development. But is certainly worth keeping an eye on if you're looking for something different from the typical shooters in this genre. The focus on melee combat and a medieval setting is certainly an interesting one.
As you might expect dying involves losing your gear. However, you have the option of picking between playing as a Mercenary – your persistent character, and a Freebooter -a low-tier character with no progression. Much like Escape from Tarkov's Scav runs.
Expedition Agartha sounds interesting and is one I'll be keeping an eye on.
Less similar
Typically when people make lists about Tarkov-style games they include loads of games that don't actually play anything like Escape from Tarkov and are more like just 'hardcore' shooters. That being said, there are some games that do offer a similar gameplay loop. But sit more comfortably in the survival category. Here are a few you might want to take a look at or keep an eye out for when they release.
Deadside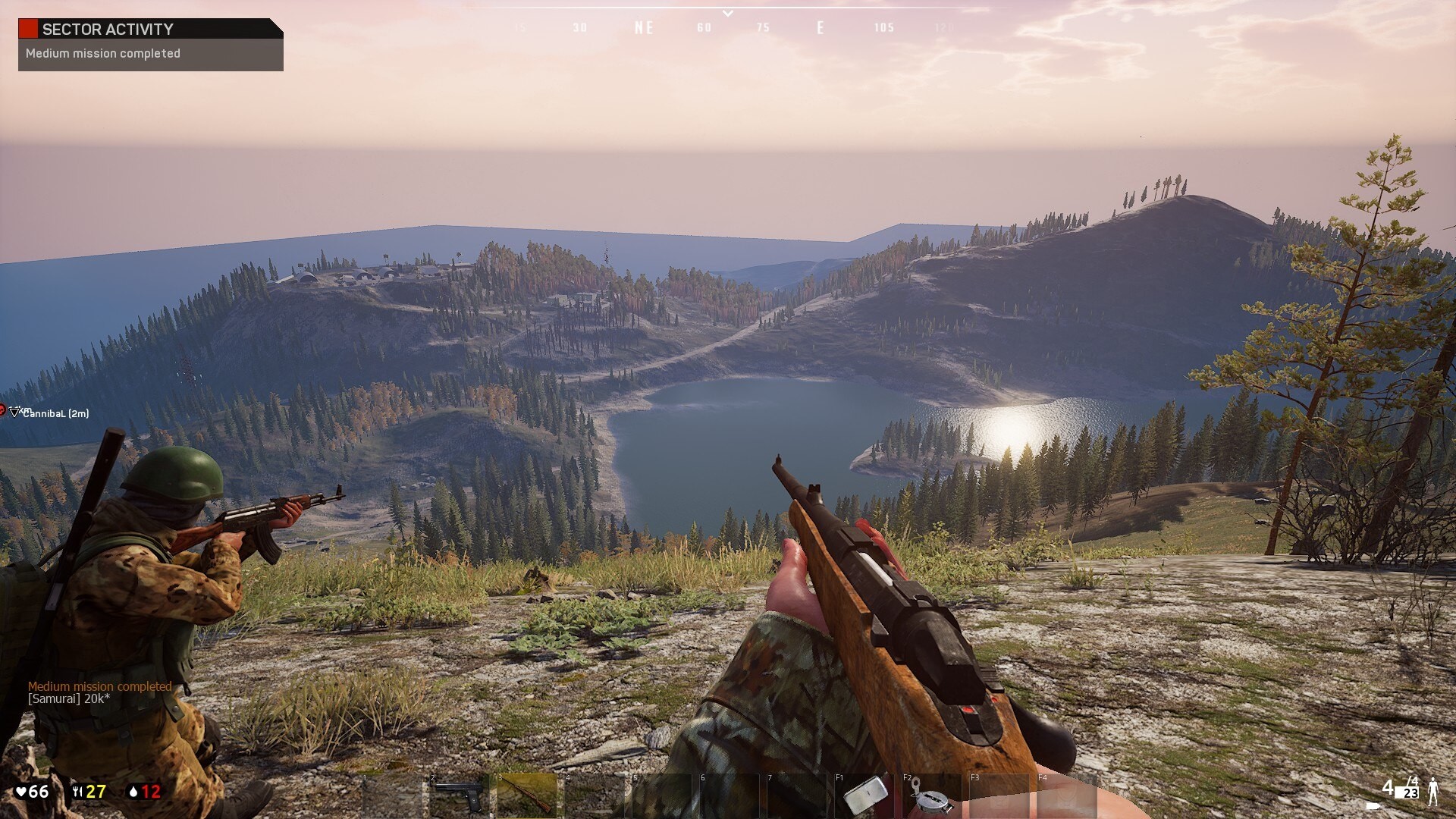 Release Date: Out now (early access)
Platforms: PC – Steam
The reason I'm including Deadside here and not something like DayZ is that it has that PVPVE element to it in the core gameplay. Yes, DayZ has zombies much like many other survival games. However, Deadside has armed AI-like raiders and Scavs patroling the map. There are also missions on offer in-game that can offer players something a little different and obviously some good old-fashioned loot.
Deadside is an open-world game, so no instanced raids. It is also base-building, traders to visit and many other secrets to seek out across the 225sq km map. The game is still in development (what game isn't these days), but it's progressing well and has had some great content updates.
SCUM
Release Date: Out now (early access)
Platforms: PC – Steam
To be honest, SCUM is a lot like Deadside in many ways. Open-world survival offers both PVP and PVE. The maps are huge, there are loads of biomes to explore and build bases in. The game also has a crazy in-depth metabolism/health system (a little over the top if you ask me). You can poop in-game too. If that's something you're looking for in a game.
It's another one that has slowly been developing well and is a lot of fun to play with some friends.
STALKER Series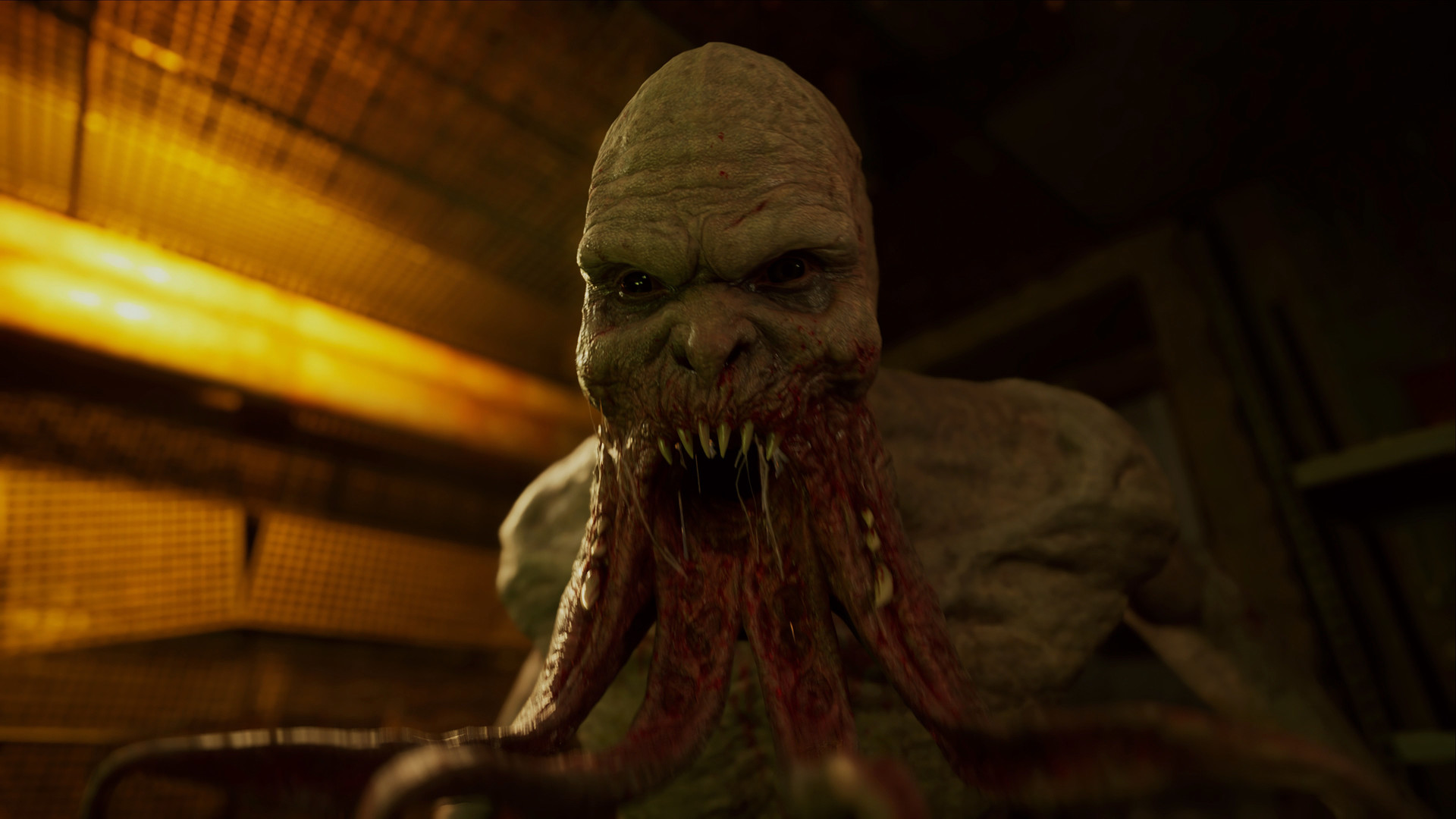 Release Date: Out now & S.T.A.L.K.E.R. 2: Heart of Chornobyl coming this year
Platforms: PC – Steam. S.T.A.L.K.E.R. 2: Heart of Chornobyl coming to Xbox Series S/X, PS5, PC – Steam
The Stalker series has been around for years. It's always talked about as being a game that feels like Tarkov. However, it doens't have PVP. It's the setting, atmosphere, and brutality of the games that people are akin to Tarkov.
If you're looking for something challenging, scary, fun, and depth to its learning curve then the Stalker series is one to take a look at.
-Will