Golf is a funny sport. In its 'pure' form I find golf to be boring to watch and pretty boring to play. However, put in some crazy and make it a video game and suddenly Golf is great. That's where Golf Gang comes in.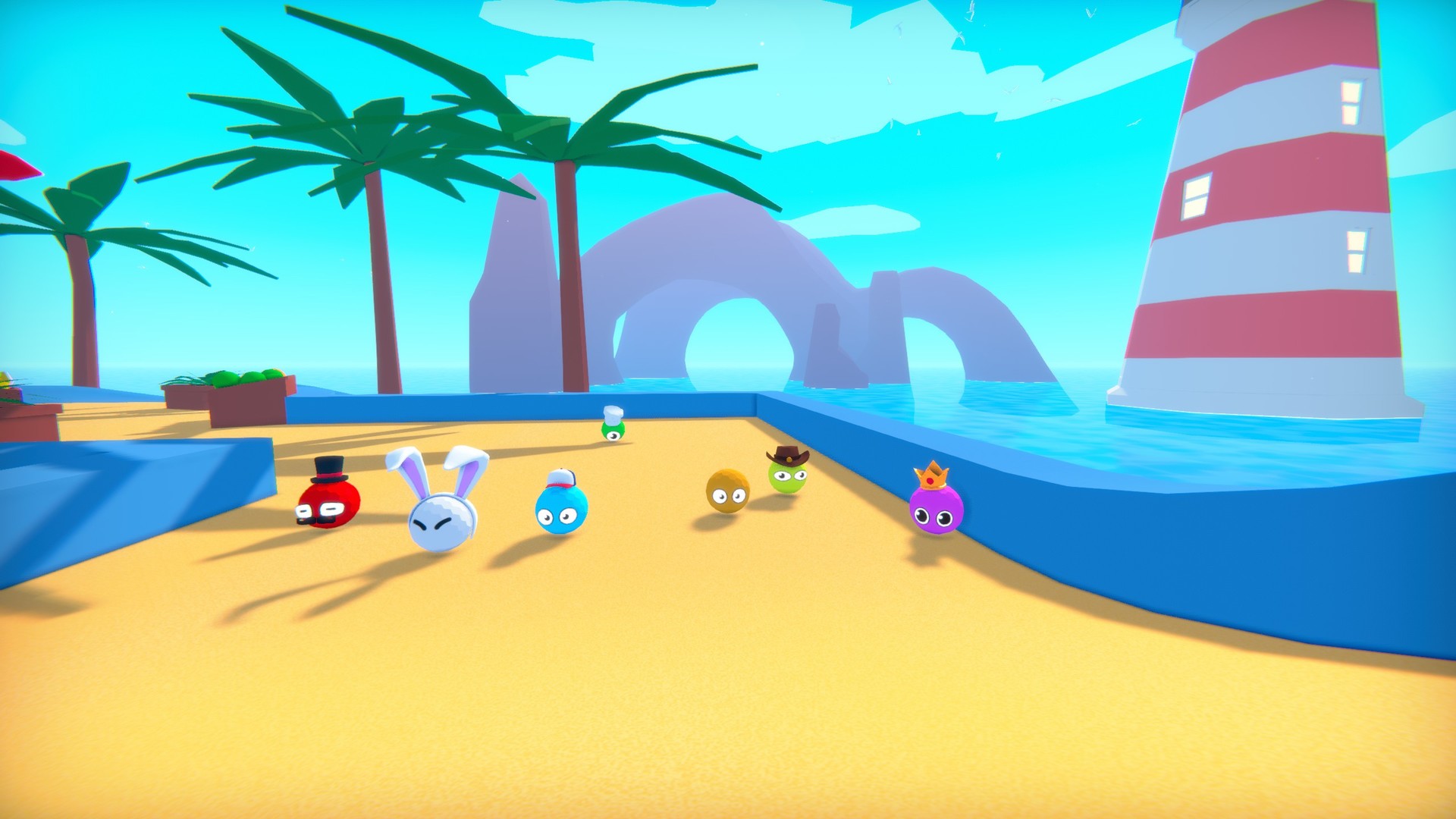 Platforms: PC Steam
Players: 1-8
Genres: Sports, Mini golf, multiplayer, racing
Developer: Lazy Monday Games
Price: £7.99
Golf Gang Review
Golf Gang is the next big, fun party game that you and your friends are going to have loads of fun messing around in. With its crazy modifiers, whacky levels, and easy-to-pick-up and play controls. Golf Gang is the perfect party game to play when you want something a little silly.
Race through crazy obstacle course style levels with various hazards to maneuver around. Getting the least amount of shots isn't the only objective here as speed can also be a factor. Getting to the hole before your opponents will give you a better (lower) score.
Trickshot master
The more you play the more you'll start to realise that trying out crazy trick shots are where you'll find the biggest wins. In Golf Gang you take shots by simply holding left click, aiming, and dragging backward for power. There is a timer to how often you can take a shot. Should that timer reset whilst your ball is still moving. You're free to take another shot. You might still be in mid-air, but that doesn't matter. If anything that's better because you might notice a little shortcut allowing you to skip parts of the map.
This is where Golf Gang can shine. Trying out and mastering these shortcuts and trick shots is great fun and a great way to flex on your friends as they casually try to complete the course like a layman. But be warned, there is collision detection on each player, so you could quite easily collide with someone mid-hit sending you right back to the start. Bumping your way around the course can either set you back or give you a lucky break catapulting you to the front. But that's all part of the fun and frustration.
Multiplayer Mayhem
Whilst you can play the game solo taking on the various challenges the game has to offer. Multiplayer is where the game really shines. Racing through each map with a full lobby of players is mayhem as you ping pong around trying to find a little breathing room before someone comes along and smacks you off of the map. To further the chaos you can add modifiers to the game which will mix up the rules. Create low gravity, causing your ball to explode when it hits someone else. Reverse the controls every other shot. Adding in these modifiers creates a whole new level of fun to the game giving it the longevity for many silly sessions.
Hole in one
Golf Gang is exactly the kind of game to play if you want to mess around with some friends. It's not overly flashy and doesn't do amazing things with how it looks or sounds. It gets straight to point of delivering silly, goofy golf gameplay. The gameplay is solid as a rock. There's tonnes of replayability with all the different stages, and modifiers you can tweak and tinker with. If you're ever online with your friends and you're umming and ahhing over what to play (like my friend and I often do). Play Golf Gang!
-Will