The Fae Realms await you and your companions as you set out on a dangerous adventure of mystery and fantasy. Stranded beyond our world and cut off by the collapse of the arcane portal network. You will be fighting for survival as you traverse worlds to become a Realmwalker.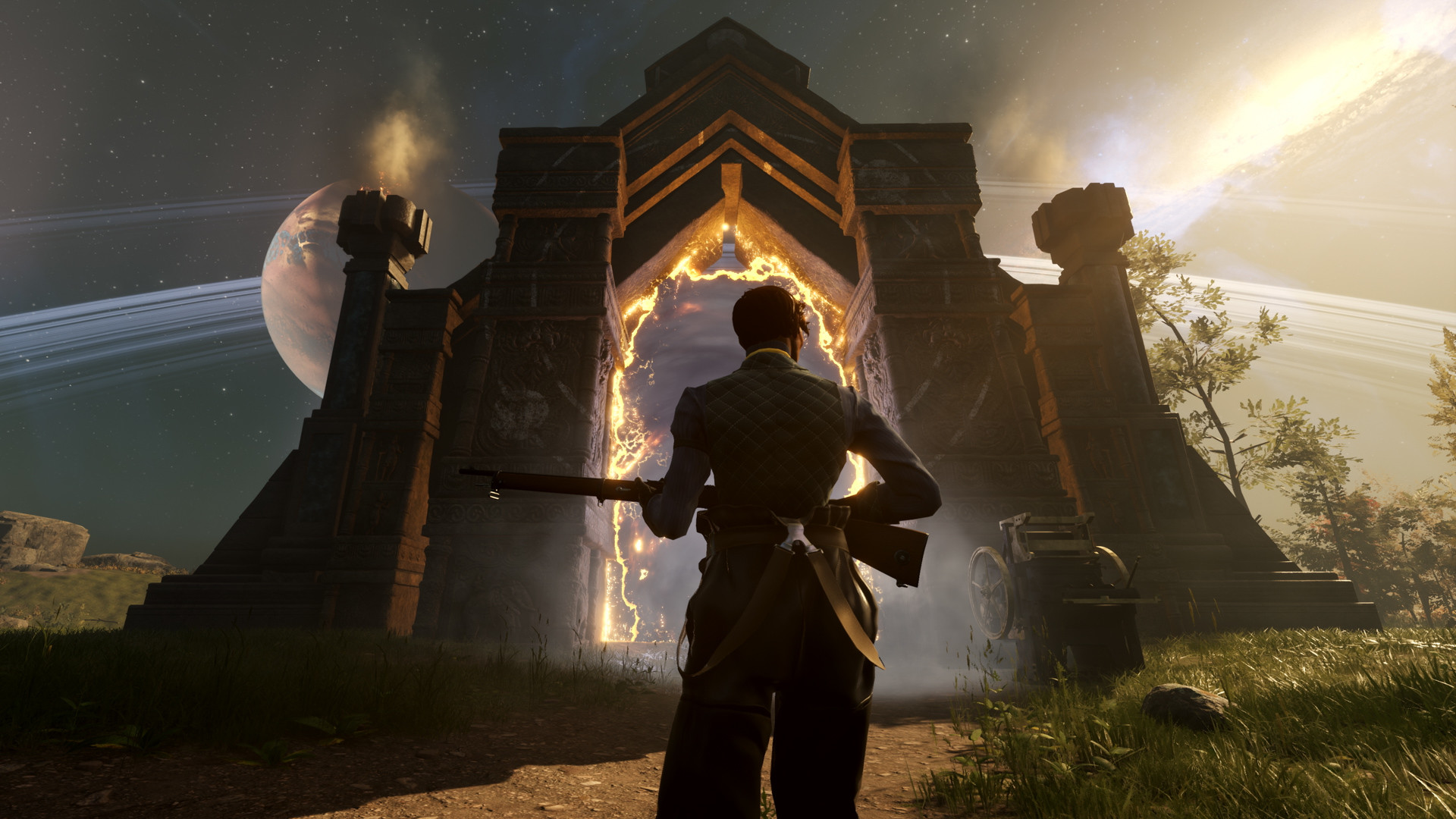 Nightingale Release Date
No official date as of yet, but slated for Q4 2022.
Platforms
Nightingale is releasing on PC via Steam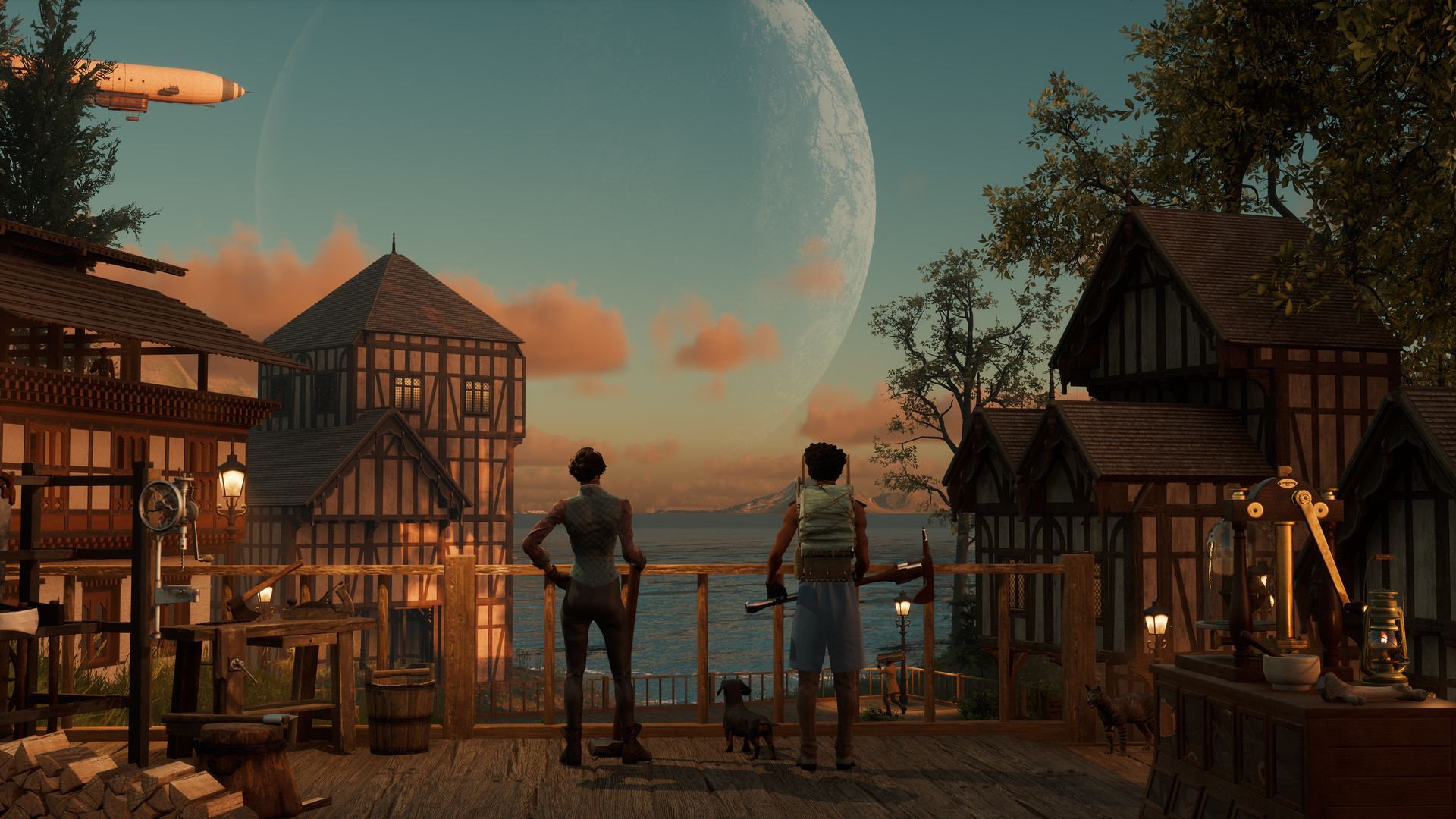 What is Nightingale?
Nightingale is a first-person, PVE, open-world survival game. You can play solo or cooperatively up to 10 players total. On your adventures, you will be building bases, crafting, and fighting various dangerous creatures of the Fae worlds.
Set in a Victorian Gaslamp fantasy world you will find abandoned remnants of past Realmwalkers expeditions. Traverse realms through the creation of realm cards and enter semi-procedural worlds where you will find new discoveries, enemies, and many more surprises.
Realm Cards
One of the most intriguing aspects of Nightingale is the creation and use of Realms Cards. These are items that allow you to travel through the portal network and connect you to new realms.
In order to use Realm Cards, you will have to learn and acquire magickal ingredients that will allow you to learn new recipes and eventually craft Realm Cards. These cards unlock brand-new realms with different environments, creatures, and other things to explore. When you're ready to open a portal you will select a limited number of cards. This combination of cards will form the realm that you open.
Realms are built from a blend of both procedural elements and intentionally designed elements. Combining different cards will have an influence on things like the environment type – such as Faewild Forests, swamp land, deserts, and jungles. As well as impacting the weather conditions. Additionally, it can change the prevalence and types of hostiles. Whilst also influencing the amount and types of resources you can find.
The system sounds like a very interesting and unique one and I'm very keen to see more of how it works.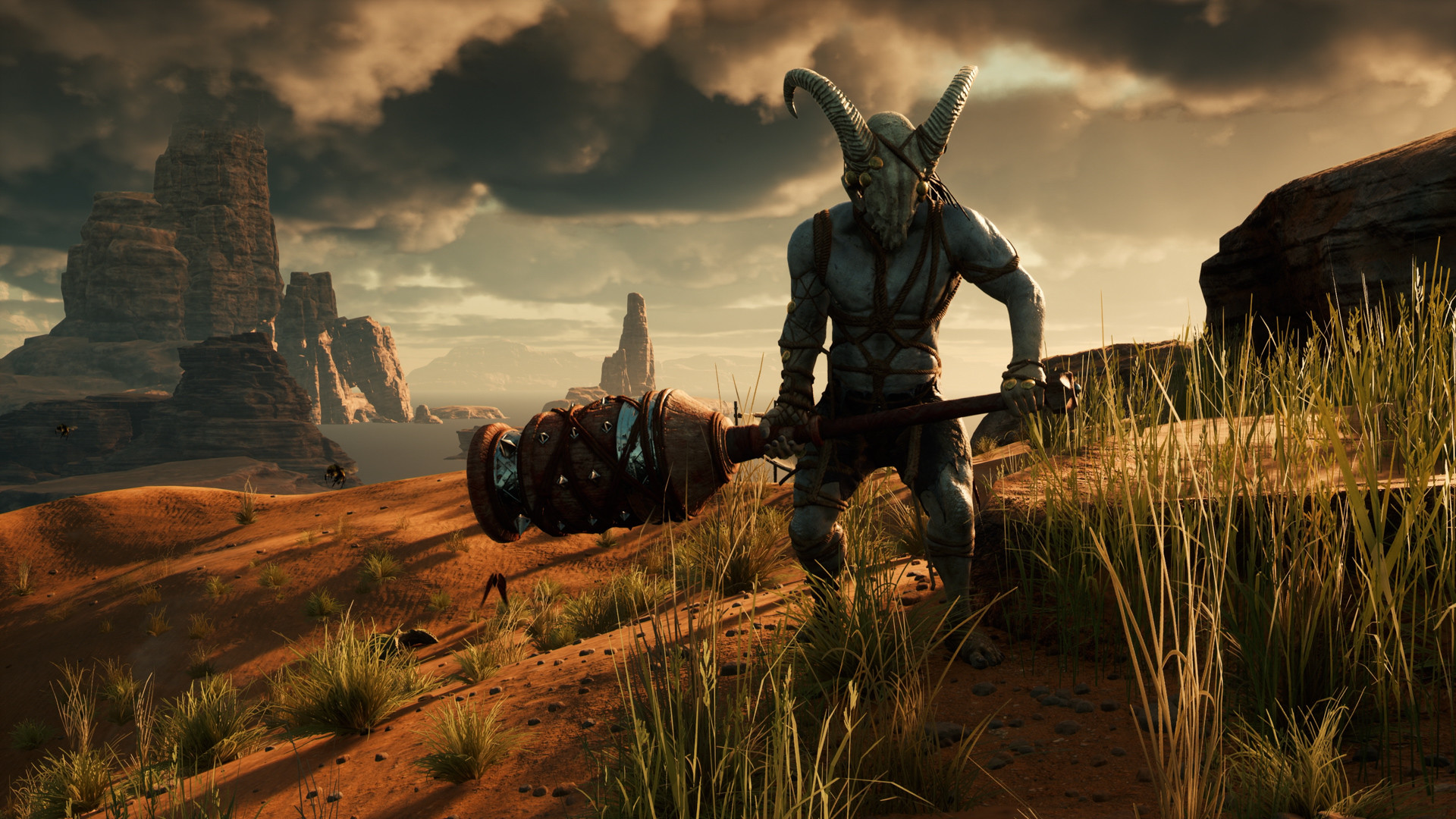 Build & Craft
Yes, this is a crafting and building game much like many others before it such as Valheim, Rust, Conan Exiles, and more. If you don't like those types of games, then chances are you're not going to be into the gameplay loop of Nightingale. However, don't be put off just yet. Because there is something that might help you get over that gathering loop that can be tiring for some.
The building aspect looks to be very customisable and varied. With impressive creations at your fingertips with a variety of different styles and tilesets to build from. There is also the ability to recruit NPC's to help expand your settlements and automate production, assist in resource gathering. The extent of these features is still a little unknown. That being said, having NPC's gather much-needed resources for you could really make the difference in how grindy the game will feel.
Obviously, you can also team up with others to help you build.
There are also a large variety of melee weapons and firearms to craft and help with fighting off the fearsome creatures. Using specialised ingredients and arcane technologies you will be able to enhance gear and weapons with magical properties.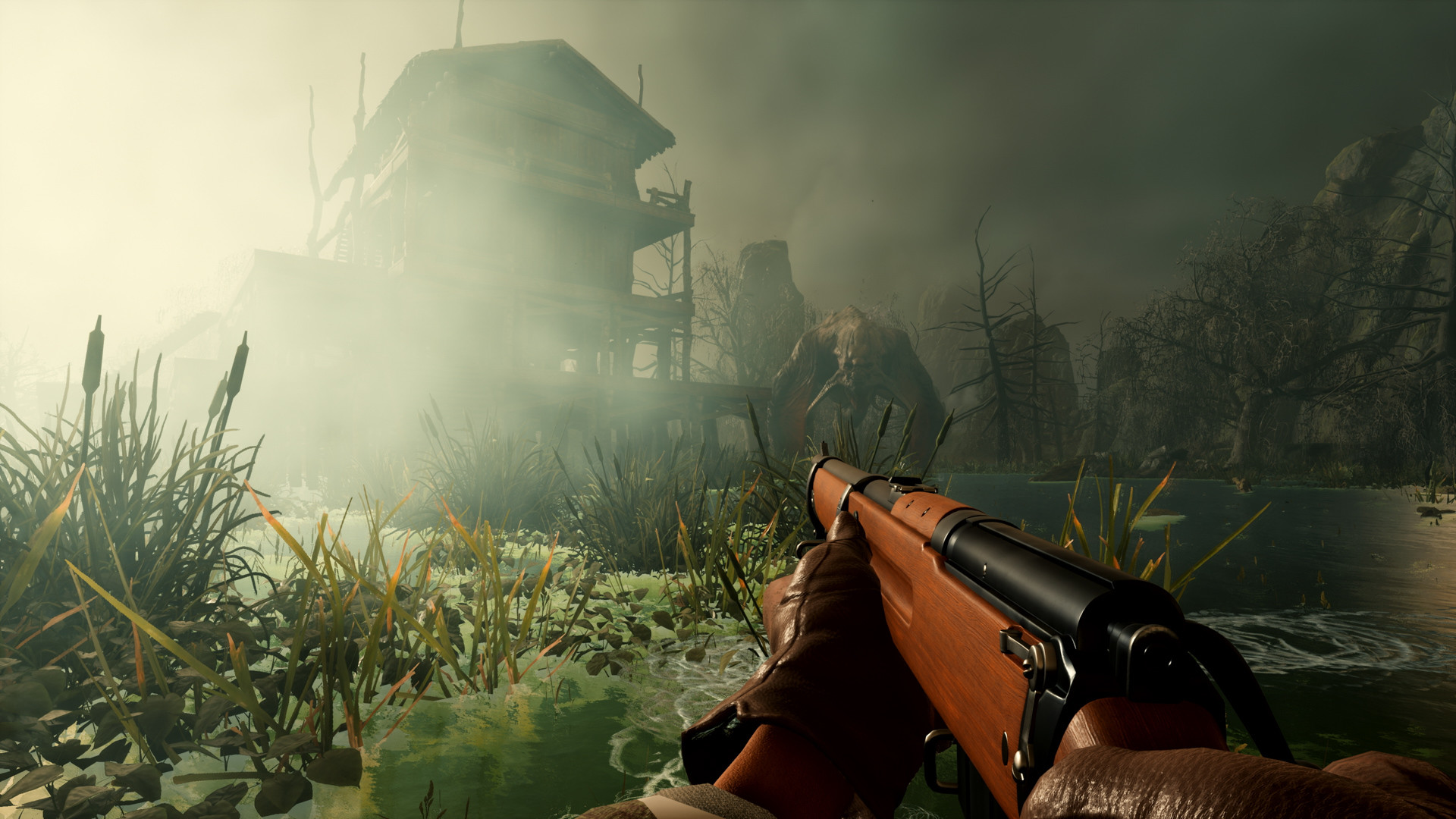 Explore, Fight & Discover
With Realm Cards you will be able to travel to new and strange lands and uncover the secrets within. Where you will be confronting terrifying creatures within the portal network. Fend of incursions from the Fae mimicries known as the Bound. Or team up and take on colossal apex creatures deep within the reaches of the realms.
We've seen from the trailers at the summer games show there is a wide variety of wildlife, deers, boars and other animals presumably for farming materials. Not only that though, but we have also glimpsed some of the more dangerous beings. Strange humanoid creatures that run on all fours, giant spiders, bat-like monstrosities that run a speed and huge beasts as big as a house. No doubt there is still much, much more to uncover.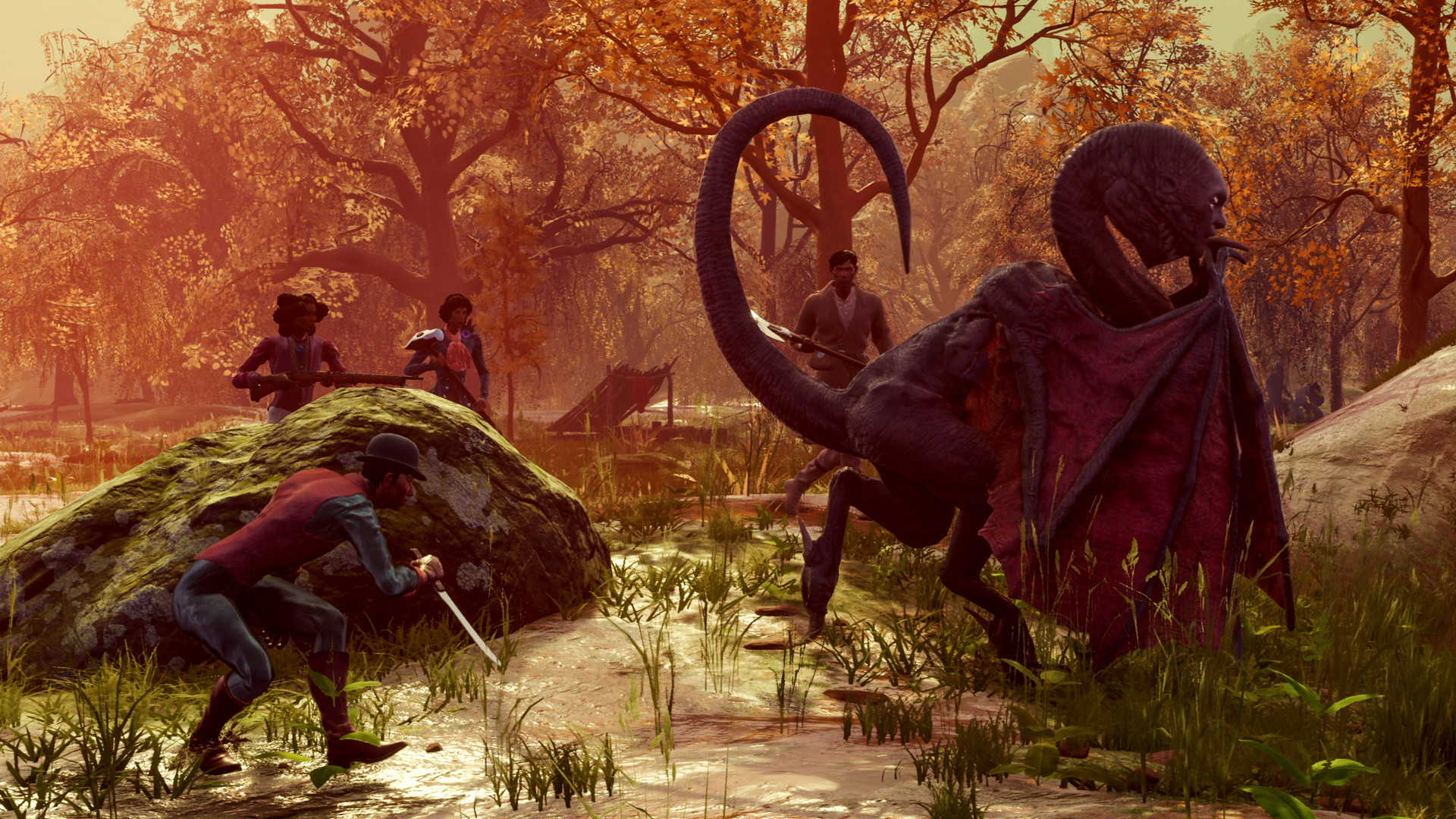 Victorian Gaslamp Era
It's clear to see from the moment you see the game in action that there is a Victorian influence in the game. The clothing is inspired by late 18th-century/ early 19th-century fashion. The buildings, weaponry, and tools are all of a similar style as well.
However, the glimpses we've seen of the different worlds also seem to hold their own styles. The wet and dank swamp lands share resemblances of the swamps of Louisiana of a similar era. There are desert lands with tall castle-like structures. As well as a tease of airships.
It seems like there is not only a large amount of variety in the world but also in the crafting styles for your settlements. The visual style is looking exceptional and I can't wait to see more of what the game has to offer.
Nightingale is shaping up to be a really interesting game and one that is very high up on my most anticipated games list for this year. Let's just keep our fingers crossed that it makes the 2022 release.
-Will