I love a good Folklore tale it's why I've listened to so many episodes of Loremen and Lore podcasts. When I heard about the Excavation of Hobbs Barrow, a point-and-click adventure where you investigate an ancient burial barrow in a small, sheltered, suspicious of outsiders type of town out on the moors. I couldn't resist.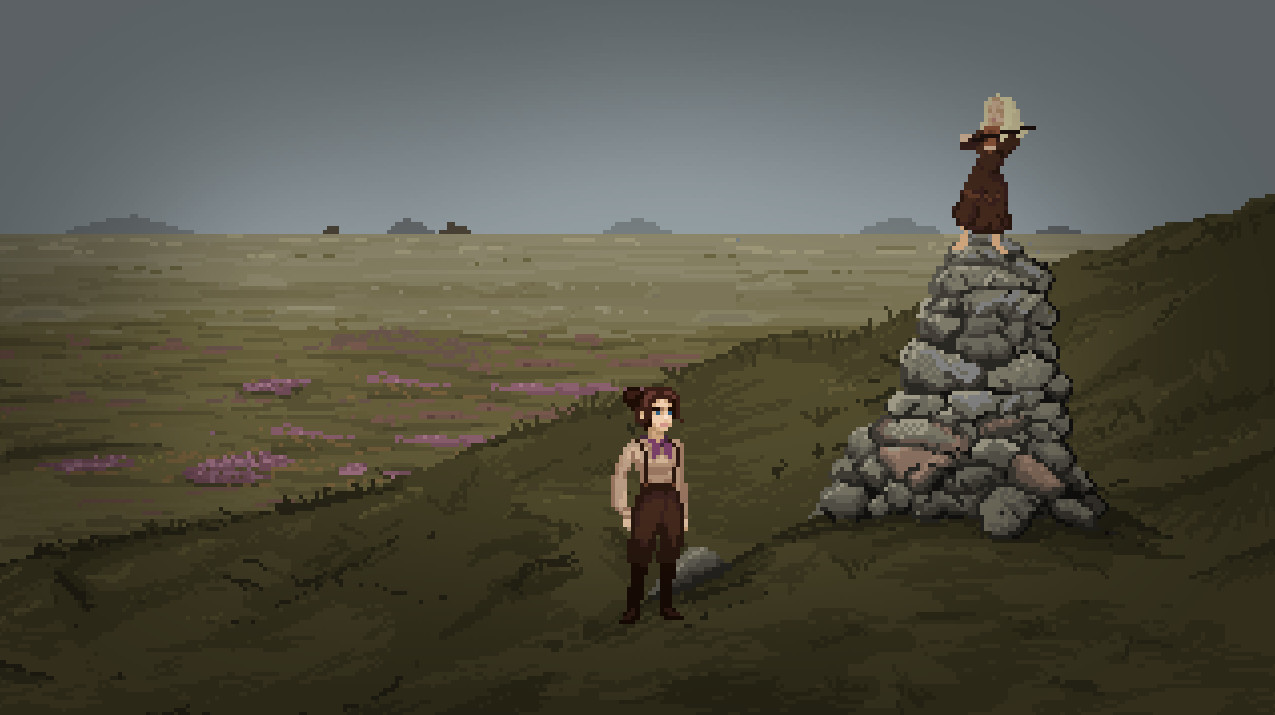 This product was received for free
Platforms: PC Steam
Players: 1
Genres: Point & Click, Adventure, Puzzle
Developer: Cloak and Dagger Games
Price: £11.39
Steam Deck Verified
The Excavation of Hobbs Barrow Review
Set in the fictional town of Bewley somewhere in the moors during the Victorian era. Antiquarian Thomasina Bateman is writing a book about the Barrows of England. She is documenting what she finds within them. It is this that brings her to Bewley to Hobbs Barrow.
Bewley is home to some interesting characters most of whom are more than a little standoffish with Thomasina's presence. But that won't stand in her way as she quickly gets to questioning the locals on the Barrow. The problem is, is most people claim to not know about it, or only have vague recollections of the place.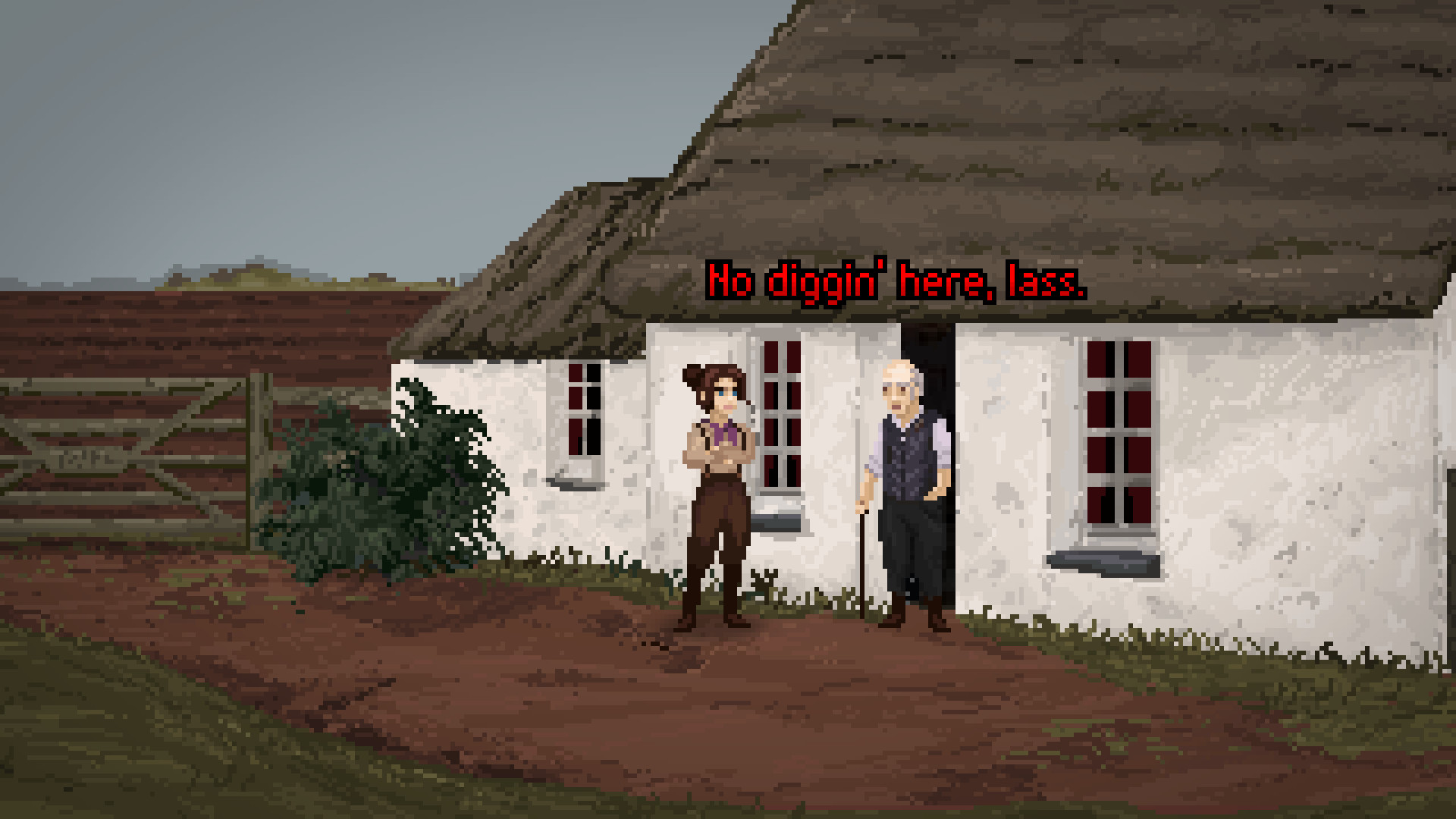 Time to start digging – not literally, not yet anyway…
Upon arrival, you make your way to the Plough and Furrow, the local pub. Here you're due to meet Mr. Shoulder the man who told you about the Barrow in the first place and who you've been conversing with via letters for the last few weeks to arrange to trip. He doesn't show, however, and the locals don't really seem to be able to help much. From here you're free to start exploring the town, chatting with the locals to find out clues and information about Hobbs Barrow and Mr. Shoulder's whereabouts.
Through traditional point-and-click gameplay, you can pick out areas of interest from your surroundings that will help guide you on your journey. Along the way, you'll interact with the reluctant village folk, and hear about tales of other legends and hazy recollections of Hobbs Barrow. The people of Bewley either have terrible memories or don't want you to know something. Your time in Bewley will span across a few days and each day more and more of the story will become clear and new leads will open up to investigate.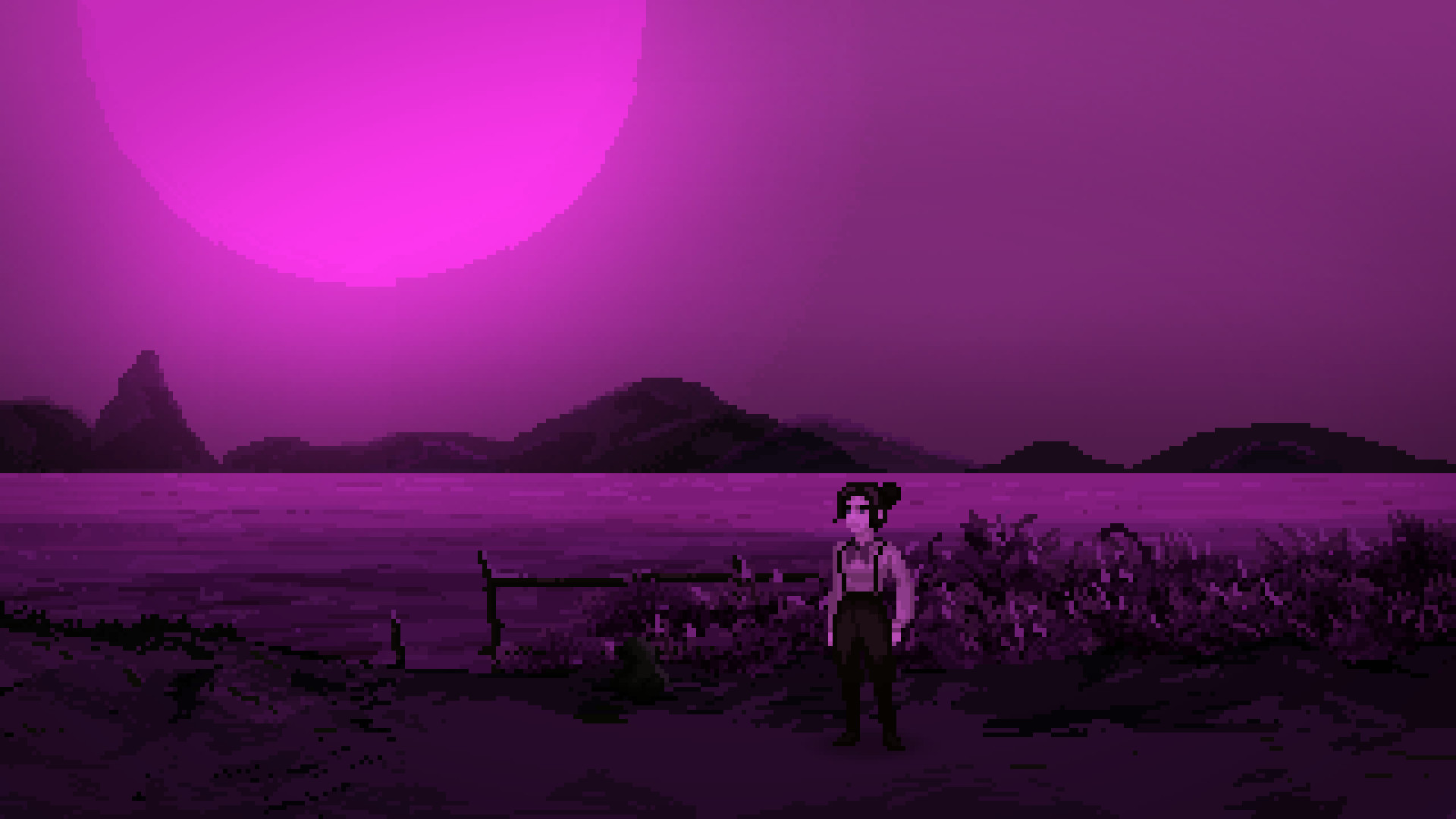 Looking for clues
Being a point-and-click game you're going to spend most of your time searching scenes for items of interest. For the most part, things are pretty obvious to stop. That being said, if you need a little help you can hold down the space bar for some hints.
For the most part, I doubt you'd be needing too much help. The majority of leads are fairly self-explanatory and mostly require you to visit certain people. During the opening few days, there aren't too many puzzles to solve. In fact, most of your 'detective' work will be fetch quests of sorts. Finding a specific item to either get help from someone or trade it for another item. Which makes The Excavation of Hobbs Barrow a simple and fun game to play through. It's not really until the final act that the proper puzzles show up.
There was only one point where I felt like I needed to make a bit of a leap in logic to progress and it seems I wasn't the only one. But that puzzle aside the overall pacing of the game felt good. Nothing seemed to overstay its welcome and things moved along nicely.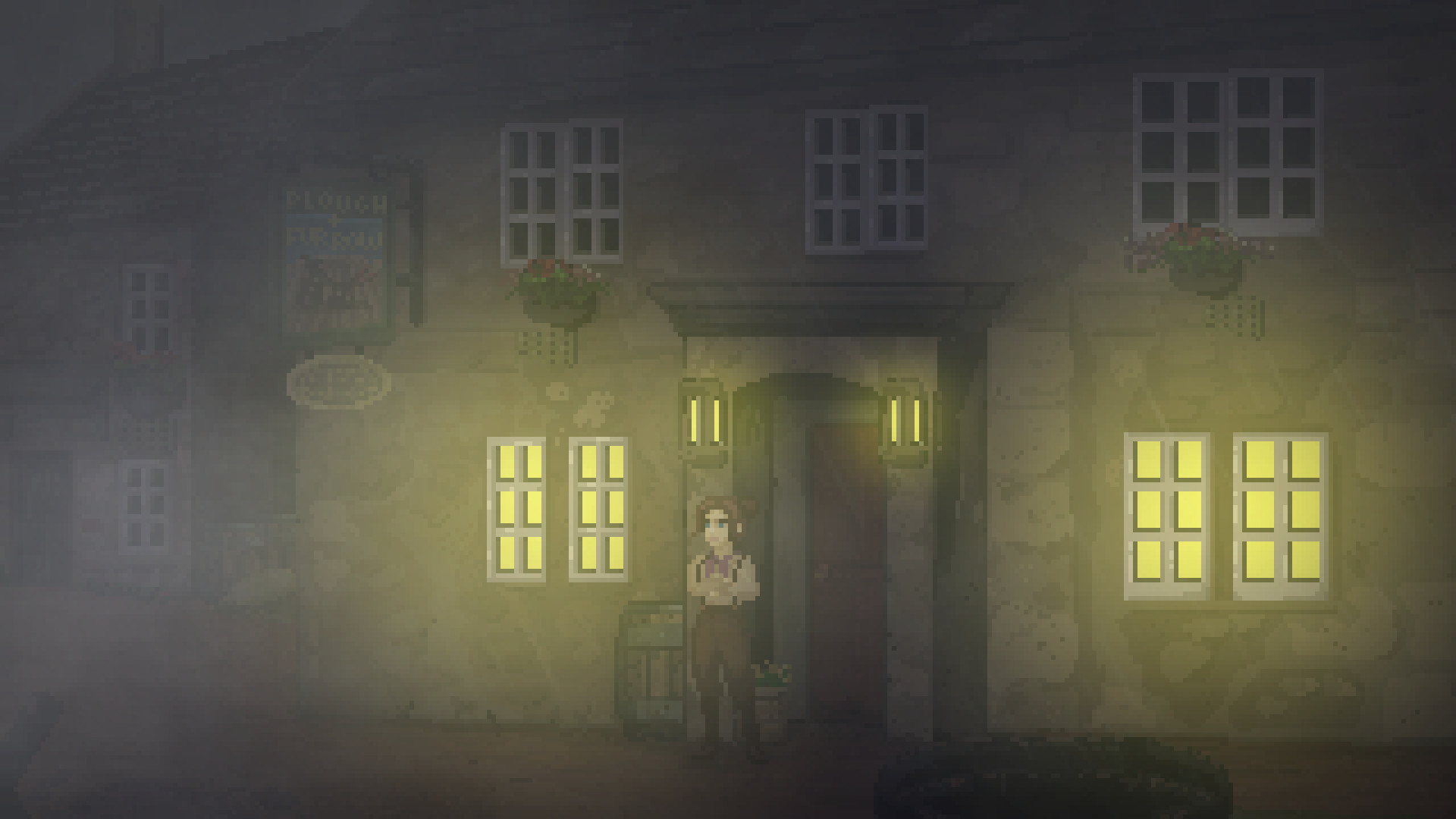 Come and see the sights of Bewley
As you might expect from a small village in the moors during the Victorian era, Bewley isn't all that much to look at. Mostly dirt roads and muddy streets and simple houses. Don't let that fool you however, there are certain areas that can be quite striking and the game overall does have a nice charm to it. The pixel visuals are excellent with some slightly disturbing close-ups for maximum impact.
Furthermore, I found the narration and voice acting throughout to be really solid. The lead Thomasina regularly interjects with diary-like entries of narration and they really helped to keep me engaged and immersed with the great delivery.
Conclusion
I don't play many point-and-click games, so it is a little tough to compare against others. What I will say is that The Excavation of Hobbs Barrow told an interesting story all wrapped up in 5-7 hours of good gameplay. The puzzles were decent, the storytelling was good and the atmosphere of the slightly creepy town was great. The Excavation of Hobbs Barrow was a thoroughly enjoyable experience from start to finish.
-Will