Christmas time in the 80's can we get any more nostalgic right off the bat? Buddies Nick, Vinny, and Tony are about to stumble upon the greatest mystery of their lives. An alien being has landed in their little town and is killing locals. It's up to them (obviously) to solve what's really going on. Unusual Findings is a Point & Click adventure filled with pop-culture references.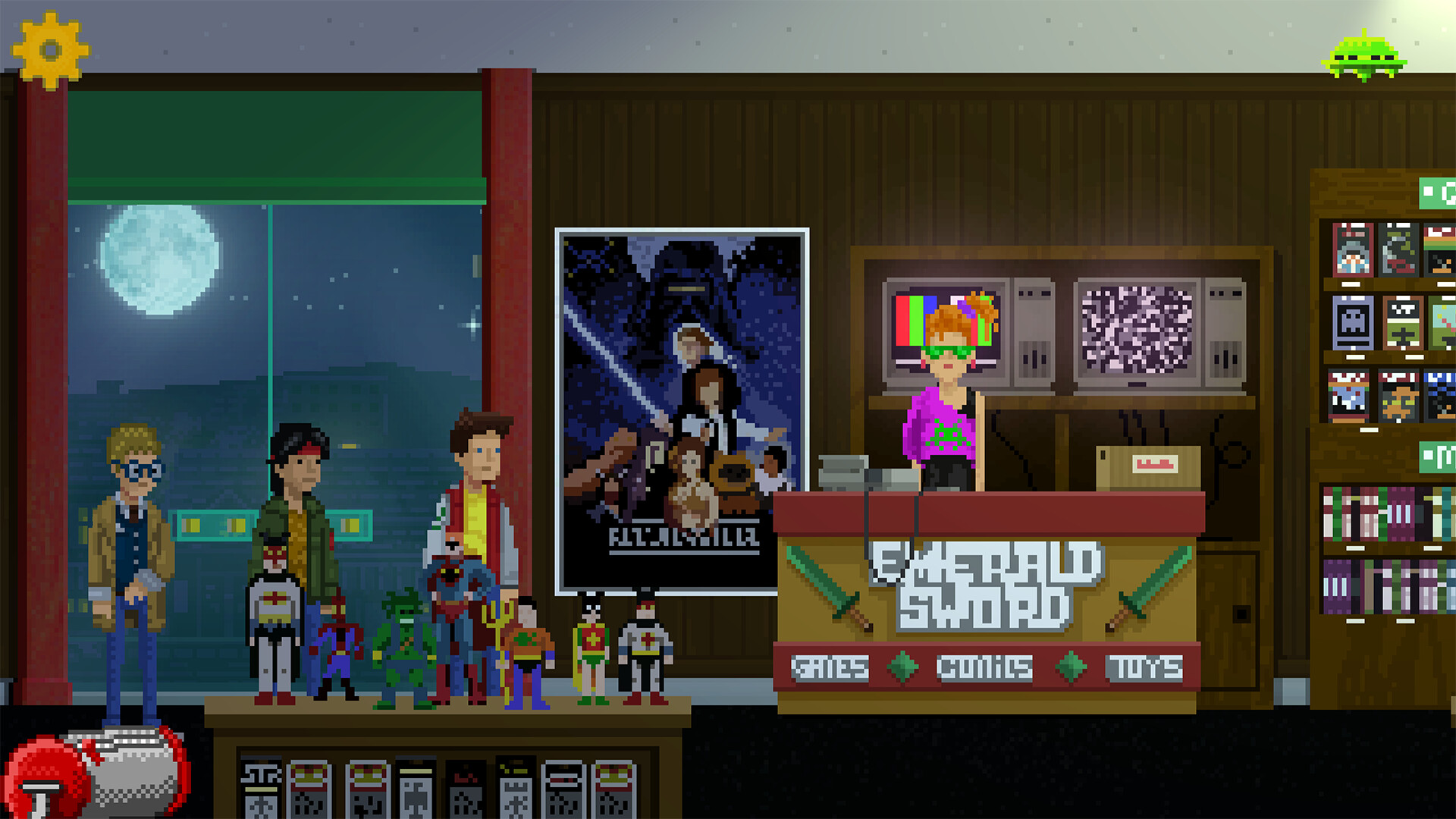 This product was received for free
Platforms: PC Steam, PlayStation 5 & 4, Xbox Series X& S, Xbox One, Nintendo Switch
Players: 1
Genres: Point & Click, Adventure, Puzzle, Retro
Developer: Epic Llama Games
Price: £15.99
Steam Deck: Unverified, but worked fine
Unusual Findings Review
There's no doubt that people will be making comparisons to Stranger Things when first looking at Unusual Findings. It's set in the 80's, and features some kids stumbling upon something weird and potentially supernatural/alien mystery. However, I'd say it's probably a bit more like E.T or even the Goonies.
With some classic retro pixel art and point-and-click gameplay, Unusual Findings puts you in the shoes of a group of friends who are just trying to tap into some adult entertainment with their homemade cable descrambler. Instead, they find something a whole lot weirder. Just as they're searching for some channels they actually stumble upon a strange transmission. Then out the window, they see something crash down to earth in the nearby woods.
Naturally, it's time for them to investigate. What they begin to uncover is something much bigger and much weirder.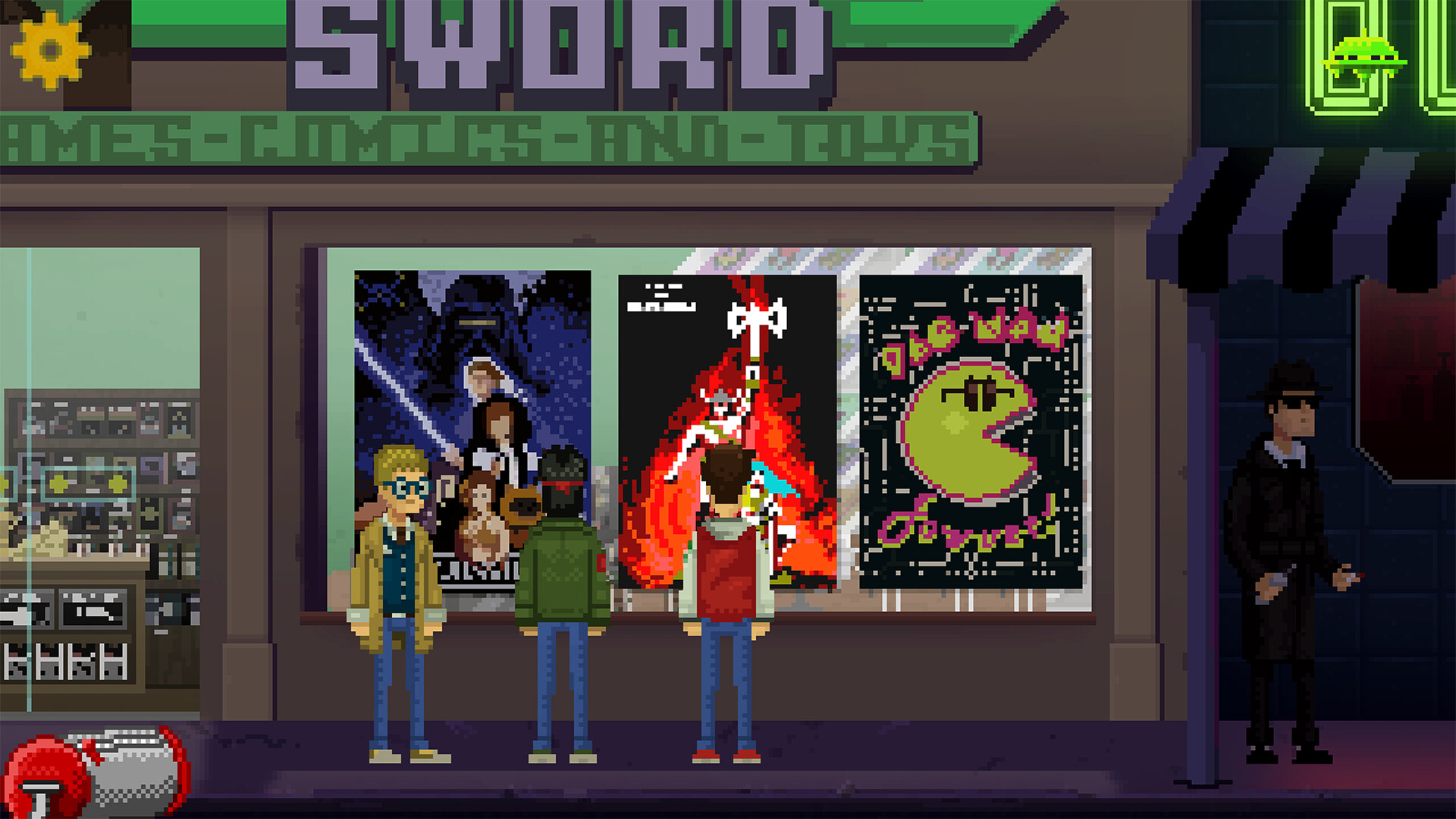 Search The Scene
Unlike most point-and-click games where you only have one way of interacting with items, people, or other points of interest. Unusual Findings has three ways to interact. You can look at something, talk to it, or touch it via a little radial-style menu that pops up when you click on things.
If you ever find yourself needing a little hint about what to interact with there is a flying saucer in the top corner which you can click to highlight objects you can interact with.
Whilst the three options present you with more dialogue and exposition for story elements. I found them to be a little unnecessary after a while. Having the extra steps to click through became a slight annoyance. Furthermore, to get the 'right' outcome for some interactions you had to keep selecting the same option multiple times to eventually get to a conclusion. For example, you can punch someone at one point but it's only after you punch them twice that you get an item.
This happens a few times and I just found it a bit odd and unintuitive. At times it doesn't seem like that is the logical choice so you exhaust the 'interaction' only to find out you didn't actually exhaust it at all.
For the most part, this isn't a problem and you can happily play through as if it were any other point and click. Gathering clues and items and combining them to solve puzzles or open up new avenues. The fun story helps to make this an enjoyable time.
Pixel Perfect
One of the most endearing parts of the game for me is the style. However, I will add I have a strange nostalgia for the 80's despite only being born in the mid 80's. There's just something about it that I find great. Anyway, that 80's style really shines through in Unusual Findings. The shops you visit, the soundtrack and the pop-culture references sprinkled throughout are excellent.
The pixel art visual style really helps to sell the setting too. The environments are cool and fun to explore. Couple that with a little Christmas cheer you're on to a winning combo for me.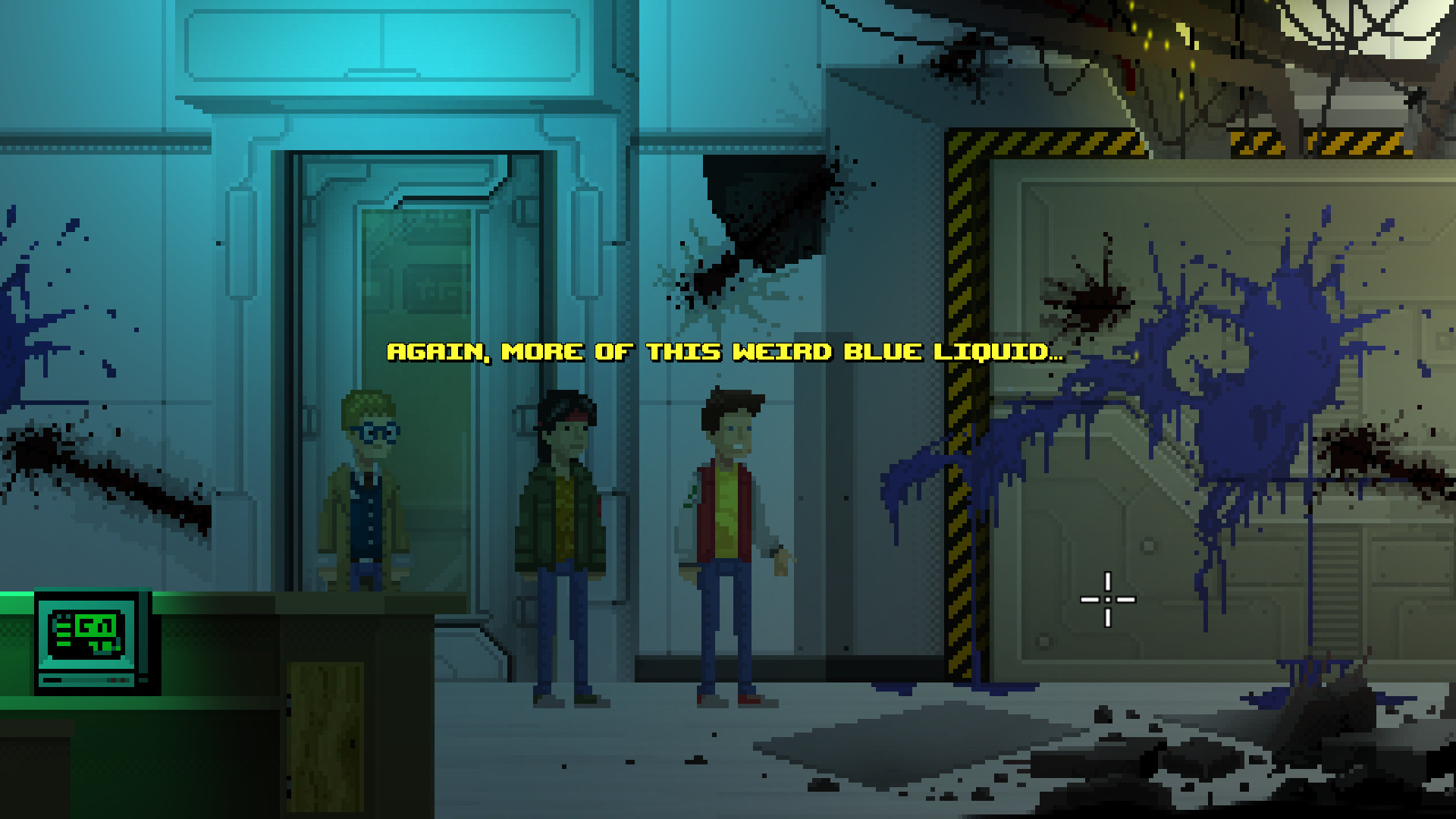 We Gotta Solve This Thing
Unusual Findings gives you the freedom to explore the map and areas as you see fit. Due to that, you will be going back and forth to locations fairly frequently as you might expect. From the offset, you get a few different objectives to complete in order to progress the story. However, if you're not paying attention you could forget what those were or maybe even miss them all. With no way to check what your objectives are you could end up getting a little lost when trying to find the right items.
Furthermore, I found that actually exploring some of the locations was a little frustrating at times. Each area has a fair few items to interact with. The problem I found was that if I wanted to walk around in the scene I would click on an object rather than a blank space to walk in a direction. There were lots of times when it didn't seem like there was much blank space to click in order to walk around.
After a while of going back and forth looking for items or even finding items and not knowing how to get them I did end up turning to a guide or two to point me in the right direction. I don't think it's that it was hard, more the conclusions were a little convoluted and cumbersome to come to. In the end, I found getting to the end of the story a little more frustrating than I would have liked.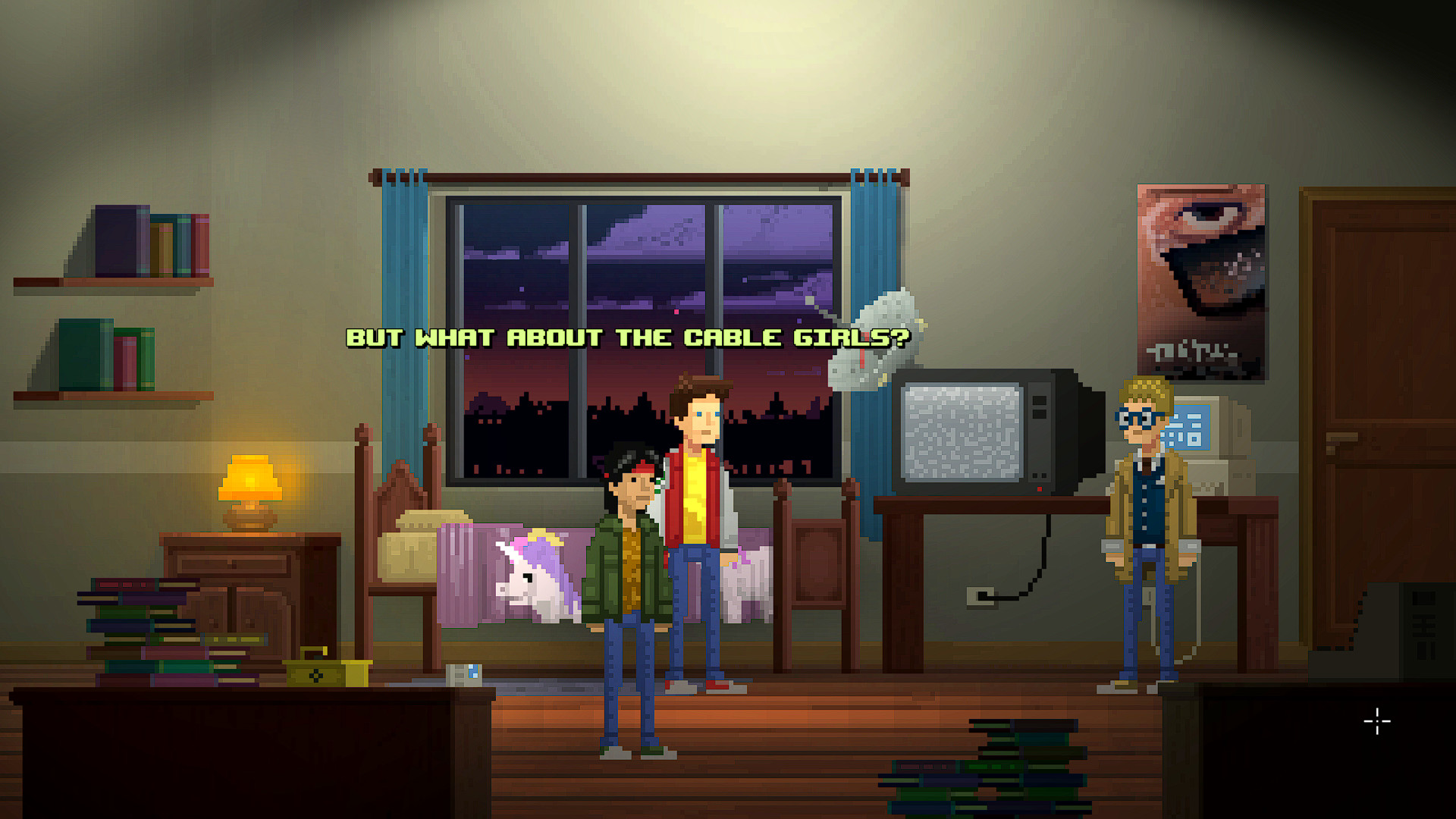 Conclusion
Overall Unusual Findings is a fun adventure with friends held back by some annoying hoops to jump through and conversations that at times felt like a slog to get through. That being said, the '80s vibe was good fun and carried the game, and kept me mostly engaged. The voice acting throughout was good and helped bring to life the game. Worth taking a look at in sales probably.
-Will