As an Astral, you have been entrusted to keep order among the cosmos. Roam the celestial realms and take on heroic quests, battle demonic beasts, and best your foes in siege battles for power and control. Harness the powers of heroes, and let them guide you as you become legendary in Starkeepers.
What is Starkeepers?
Starkeepers is an upcoming MMORPG action game. It's looking very ambitious, but it also looks very interesting. Form clans, build Starkeeps, and form alliances with other clans. Take on challenging PVE content as well as waging war against other players Starkeeps. Craft items to trade with others to help build your riches. As you forge your strongholds you will also be able to pass laws and establish your kingdom.
There is a focus on PVP in Starkeepers which will revolve around building your Starkeep whilst sieging and raiding against others. Your own keep will be highly customisable with mounted guns, turrets, and various traps to help turn off your enemies' attempts at raiding you. Furthermore, you will be able to team up with friends and other clans to tackle dungeons and siege other players' Keeps.
However, there will also be PVE content with activities like dungeons with groups and quest lines to follow.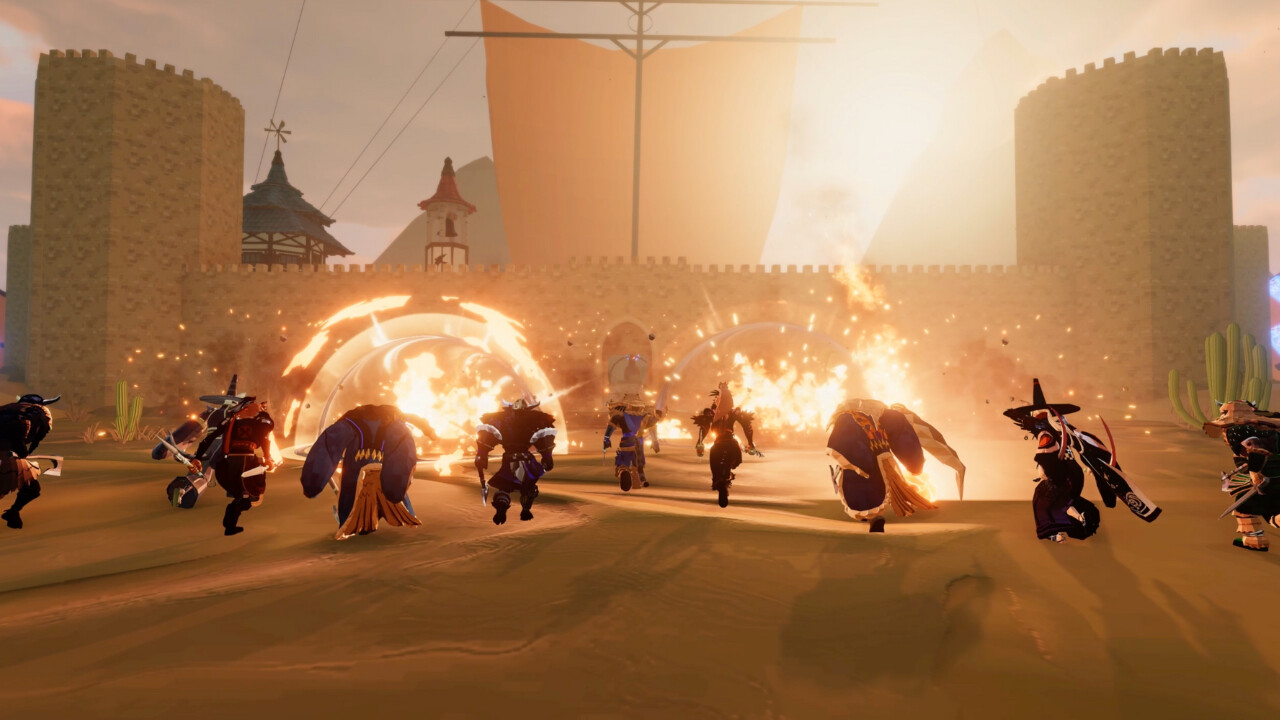 Forge a narrative
Both the actions and decisions of your group and others will impact the unfolding seasons within Starkeepers. With a dynamic questing system to help keep an element of surprise and interest. You will be able to set out common objectives and discover secrets and hidden, less traveled roads.
As part of a clan, you will be able to strategize for dominance. Where you can choose to be helpful or not. Establish your own rules and decide whether to be merciful or run a tight ship.
Information around the depths of these parts of the game is still a little sparse. Which makes it a little hard to fully grasp what it is you will control and how exactly it is all done. Additionally, questing, entering dungeons, and any other activities like this are also not fully explained at this time. That being said, on the surface of it, what you can get stuck into sounds like it could be really good fun.
Dominance
With any PVP game where you can base build and have clans, there is always the worry of huge clans dominating and basically taking over completely. This can make it really tough for smaller groups to play or get a foothold in anything.
At the moment there isn't a lot of detail on how exactly clans or grouping up will be handled. It would be good to see what will be in place to stop one group from completely taking over.
Heroes
There will be a number of heroes you can choose to play as. Each of these heroes has their own style of play, with there own skills to learn and master. It's an interesting direction to go for an MMO-style game to have a hero-based system. Balancing these heroes will also play an important role in making sure that more than one option is a viable choice.
Personalising your hero with unique attributes, and equipping them with different crafted weapons either from materials gathered or enemies defeated will let you build diverse and different characters.
Let's be honest we all love getting loot from completing tough challenges. It will be interesting to see what sort of things we can unlock from activities like dungeons.
When can we play?
At the moment there is only a 2023 release date. No indication of what part of the year that will be. However, you can sign up to be part of any play tests over on the website. Also bear in mind that Starkeepers will initially be going into Early Access on Steam which some people may not be keen on. That being said, that doesn't stop you from keeping an eye on the game's progress.
We've not really seen much in the way of gameplay, which could indicate that we're still a little way off from being able to play.
Starkeepers certainly sounds like a great concept and sort of reminds me of V Rising although perhaps with more MMORPG elements and clan mechanics to come. V Rising is a really fun game so if it's anything like that it should be pretty good fun.
-Will