Your holiday starts like many others with a trip to a picturesque countryside house. Just as you're settling in the sky break and the world around you crumbles.
Embark on a mission to reunite with your family in the aftermath of a catastrophic War of the Worlds-style alien invasion. Somerville is a visually stunning sci-fi adventure that just can't quite make the emotional connection it's looking for.
This product was received for free
Platforms: PC Steam, Epic, and Xbox App, Xbox Series X & S, Xbox One (included in gamepass)
Players: 1
Genres: Sci-fi, Adventure, Atmospheric,
Developer: Jumpship
Price: £22.49
Steam Deck Verified
Somerville Review
A catastrophic event has caused you to become separated from your family. Only your faithful dog remains at your side as you journey to try and reunite yourself with them. Immerse yourself in a beautiful world facing destruction at the hands of some unknown global conflict. Explore the devastated landscapes, solve puzzles, flee and hide in order to find your loved ones.
Luckily, or maybe unluckily some weird contraption has attached itself to your arm allowing you to manipulate the strange alien sediment left behind.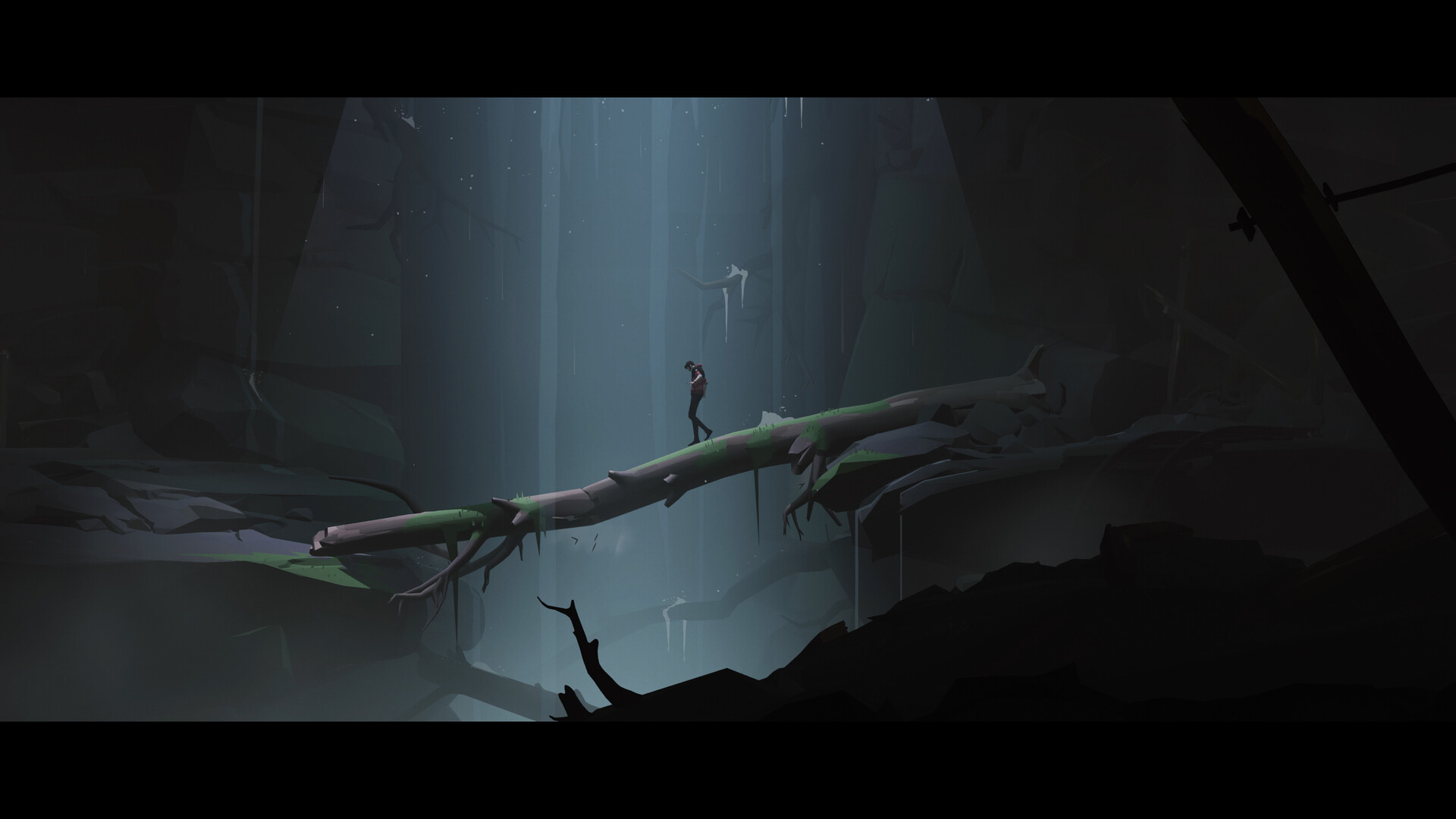 Slow and Steady
Somerville is a slow-paced game for the most part. You will be walking along at a more casual speed taking in the views. Which are fantastic. This isn't a sprint to find your family. More akin to a walking simulator with some very mild puzzle-solving thrown in, Somerville is mostly pretty passive.
Furthermore, when you do encounter puzzles to solve you won't really ever find yourself getting stuck. They're rudimentary and simple to solve. Move X object here, or plug Y into that thing over there. Somerville isn't going to get your brain working too hard.
To aid in your puzzle solving you have to use the weird piece of tech that attached itself to you for story reasons. It mostly allows you to manipulate and move the residue that has been left behind. The animations and using it look pretty cool, but it's never really difficult stuff to solve.
If you're looking for something that will challenge you, this isn't it. However, that is ok because the focus in Somerville is more on the journey through your environment. Slowly piecing together what has happened and trying to get back to your family.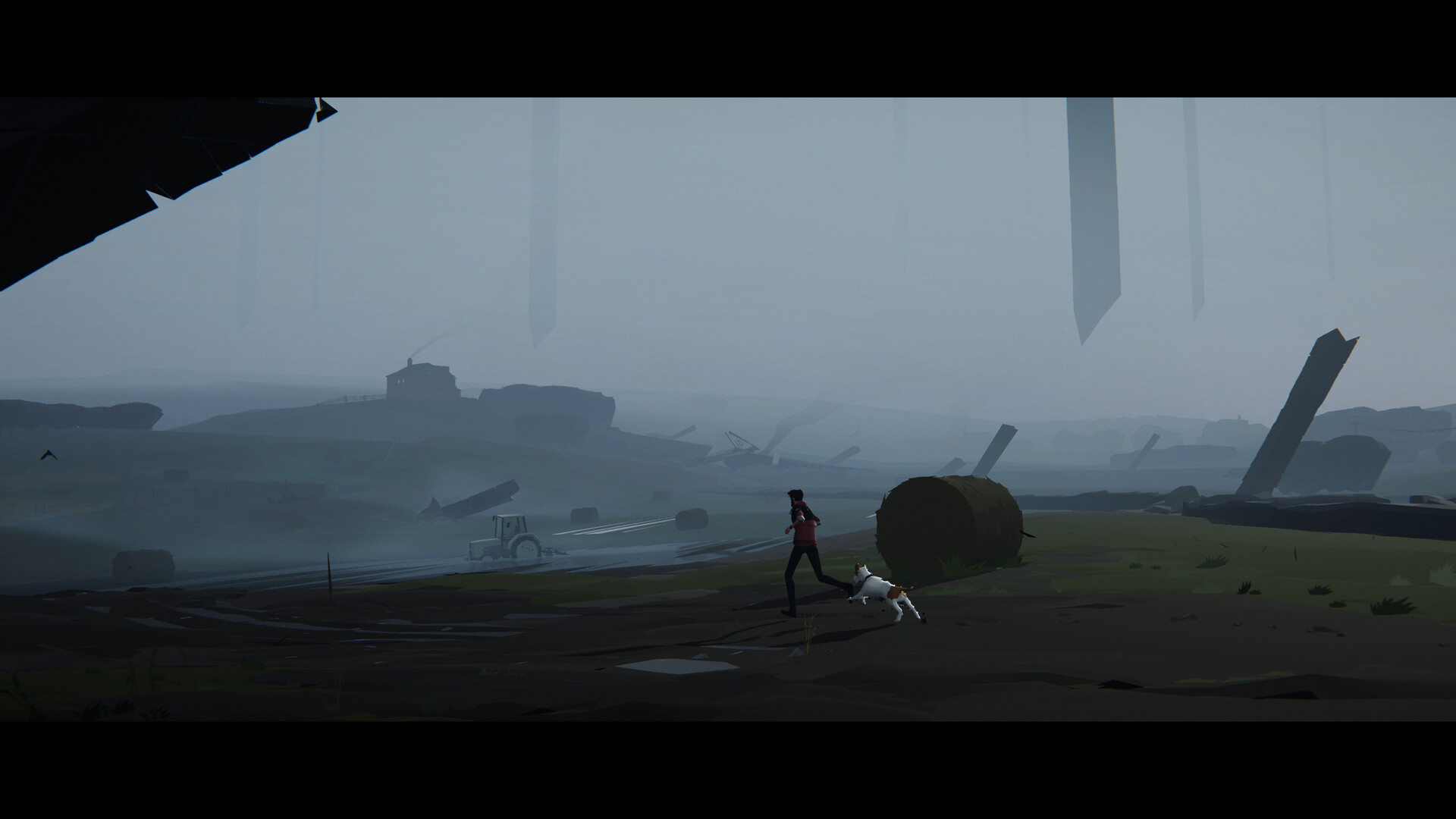 Beauty is only skin-deep
Somerville is a stunning game. The sci-fi elements sprinkled throughout the desolate and broken countryside are striking. With bold colours and beautiful backdrops, there were many moments when I just wanted to stop and take in the views. It is a cosmically awesome game to look at. However, the looks can only carry the game so far. Unfortunately other elements felt a bit middle of the road.
On paper, the story sounds like a good one. The struggle of trying to get back to your family after being split up with such violent force coming down of the world. The despair and hope that would come with such a thing is heart-wrenching. That being said, I never felt all that emotionally invested in the characters. There is one main reason for that, the nameless character you play feels like a vessel. Empty and devoid of emotion. The main reason I felt this is because of the addition of the dog. This next part will be some minor spoilers, but I can't not address it. So skip The Dog part if you don't want minor spoilers.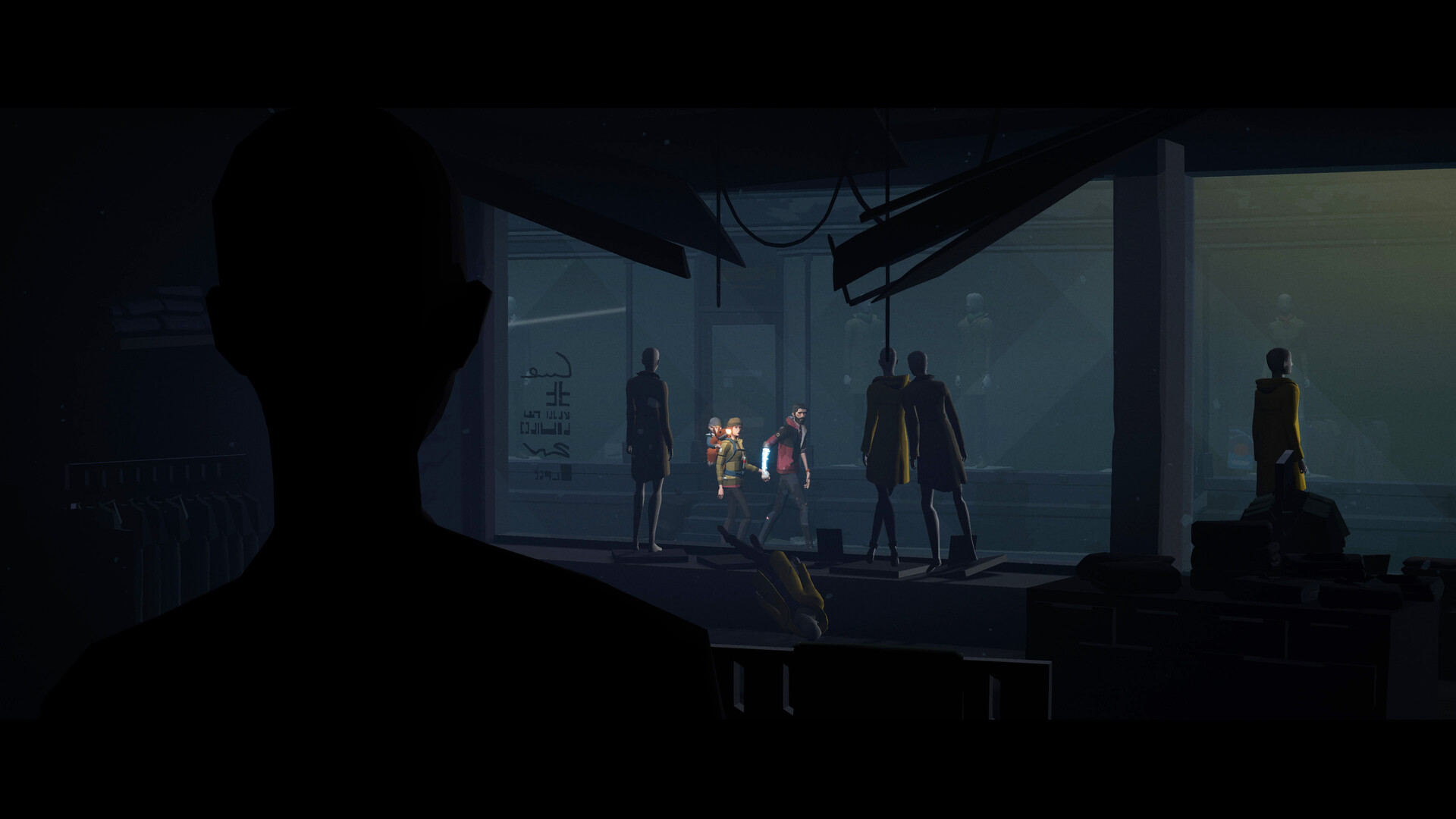 The Dog
After the catastrophe hits you are left alone with only your dog by your side. A faithful companion that will follow you where ever you go, no questions asked. However, at one point you become separated from your dog. That being said, you're not really properly separated, you simply leave your dog on a bridge and wander off. No attempt to even try and bring them along with you. Fine, I guess it's some form of sacrifice, but the main character wonders off as if nothing has changed.
I hoped you would be reunited later on and I was happy when I started to hear distant barks. Was that the bark of our dog? It was ok and somehow found its way back to us! Rejoice. Only when you do finally see the dog waiting for you next to a shoreline. There is no reaction whatsoever from your character. You can't even pet the dog. The dog may as well not be there. It was this moment that really tore me out of the experience. If you don't care about finding your dog again when the world has gone kaput. Then I don't care about you.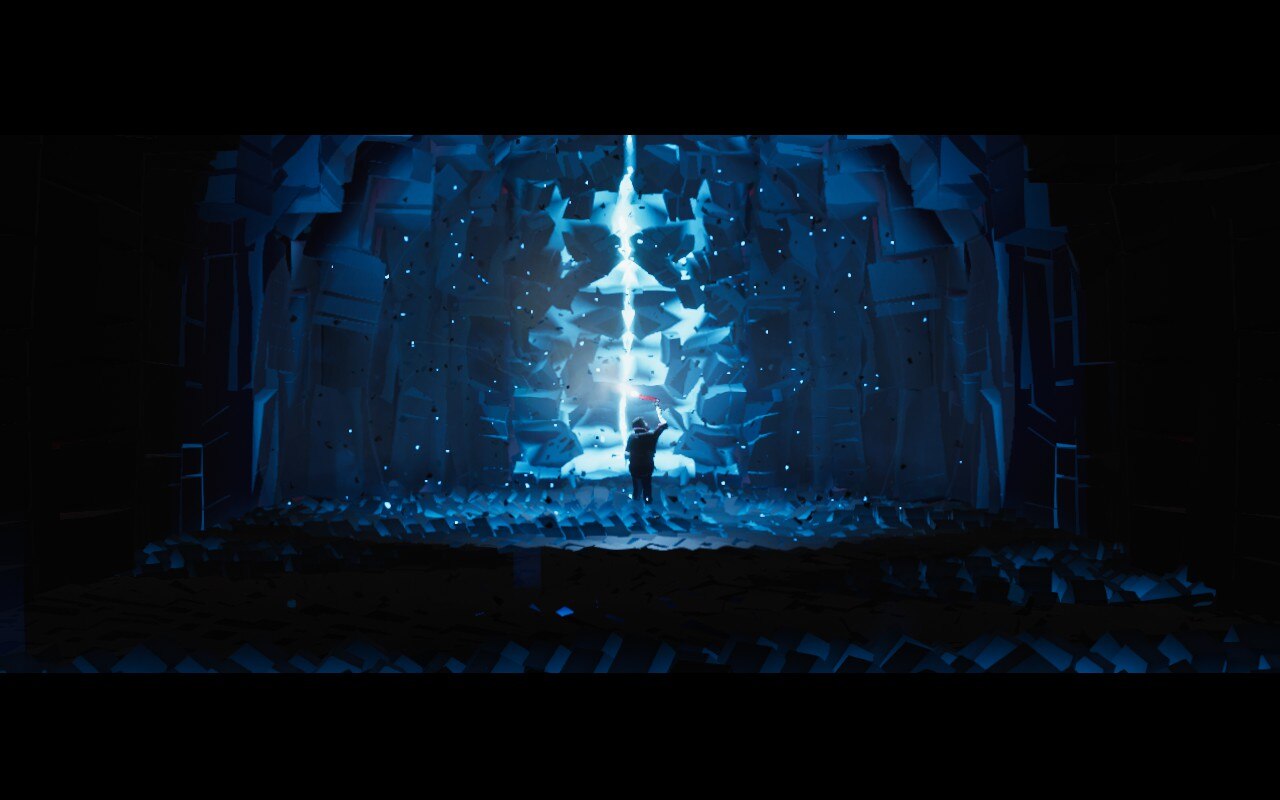 Almost great
I wanted to really like Somerville, but it just missed the mark in a few key areas. It looks fantastic, I really enjoyed the cosmic war going on around you – although part of me just wanted to be involved in it after seeing some of the cool stuff happening around you. Where is that game!?
The lack of emotion is what ultimately let me down. I don't mind the puzzles being simple if the story has an impact. But it lacked that wallop of emotion to make me care about most of it.
Furthermore, it's very short. I finished it in under two and a half hours. Normally, I'm not one to care about the length of a game, but this felt short. There are some different endings you can play for. However, I believe they only require playing the final act over a few times (not entirely sure about that), so I don't think it adds much playtime.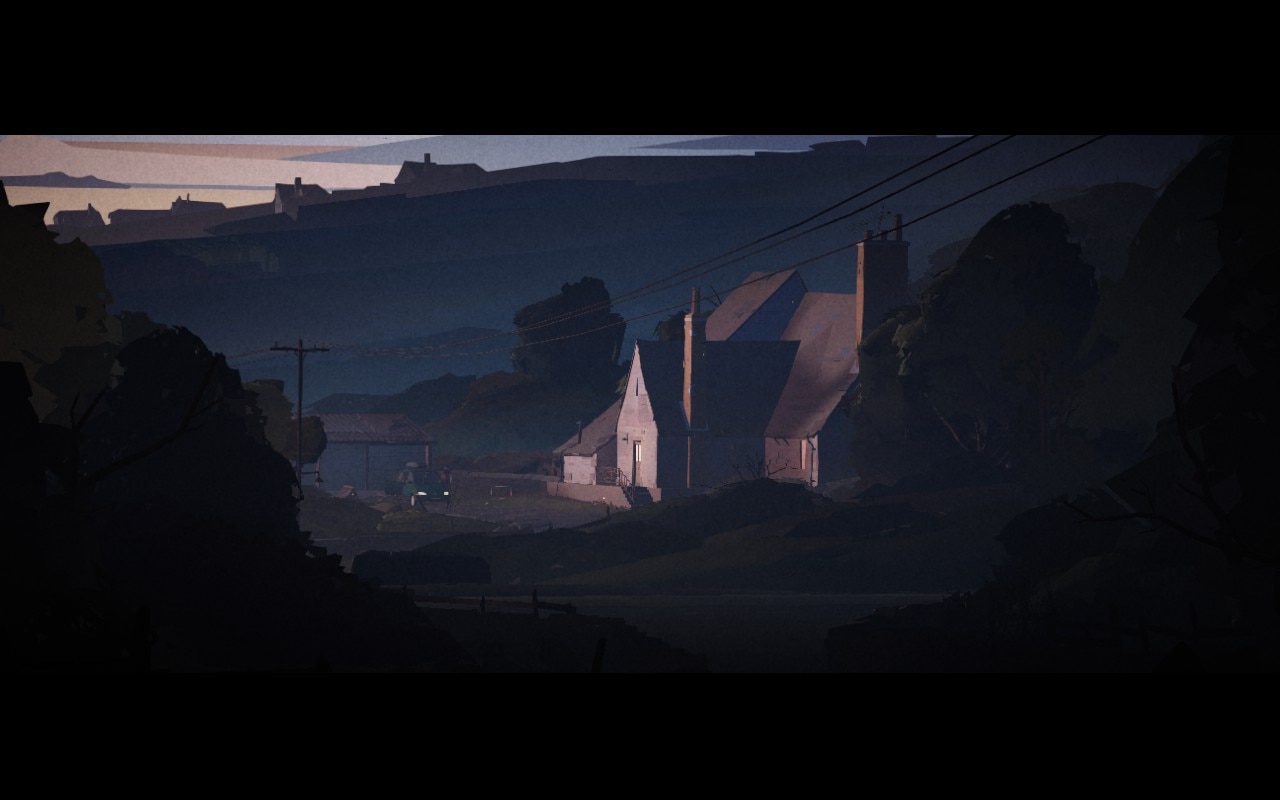 Additionally, there were some performance issues that caused some pretty big stutters throughout. That being said, I played fully on the Steam Deck when it was still unverified so it might be better now and better on other platforms.
I did enjoy Somerville overall. However, there were just those couple of things that left it short of being a great game and just a good one. Definitely worth a play on gamepass if you have it.
-Will