The action is brutal as blood and viscera explode in front of your eyes as you wildly swing away with your chainsword. Hordes of foes spring from pitch-black corners of the murky industrial world around you. A chaos beast emerges from the depths spewing toxic vomit as you try to bring it down. It all looks fantastic, so why aren't I having much fun?
Warhammer 40,000: Darktide may look the part, but it rarely feels the part.
This product was received for free
Platforms:  PC Steam, and Xbox App, Xbox Series X & S, Xbox One (included in gamepass)
Players: Online Co-op 1-4
Genres: Warhammer 40k, FPS, Action, Gore
Developer: Fatshark
Price: £32.99
Warhammer 40,000: Darktide Review
Fight to take back control of Tertium city from hordes of bloodthirsty foes. A sinister and mysterious force seeks to take control of the entire city as the seeds of corruption threaten to become an overwhelming tide of Darkness. From boiling hot industrial factories to the decaying water maintenance zone where acid rain is a constant. You will serve the zealous Inquisition as you try to take control eliminating threats lurking in the depths.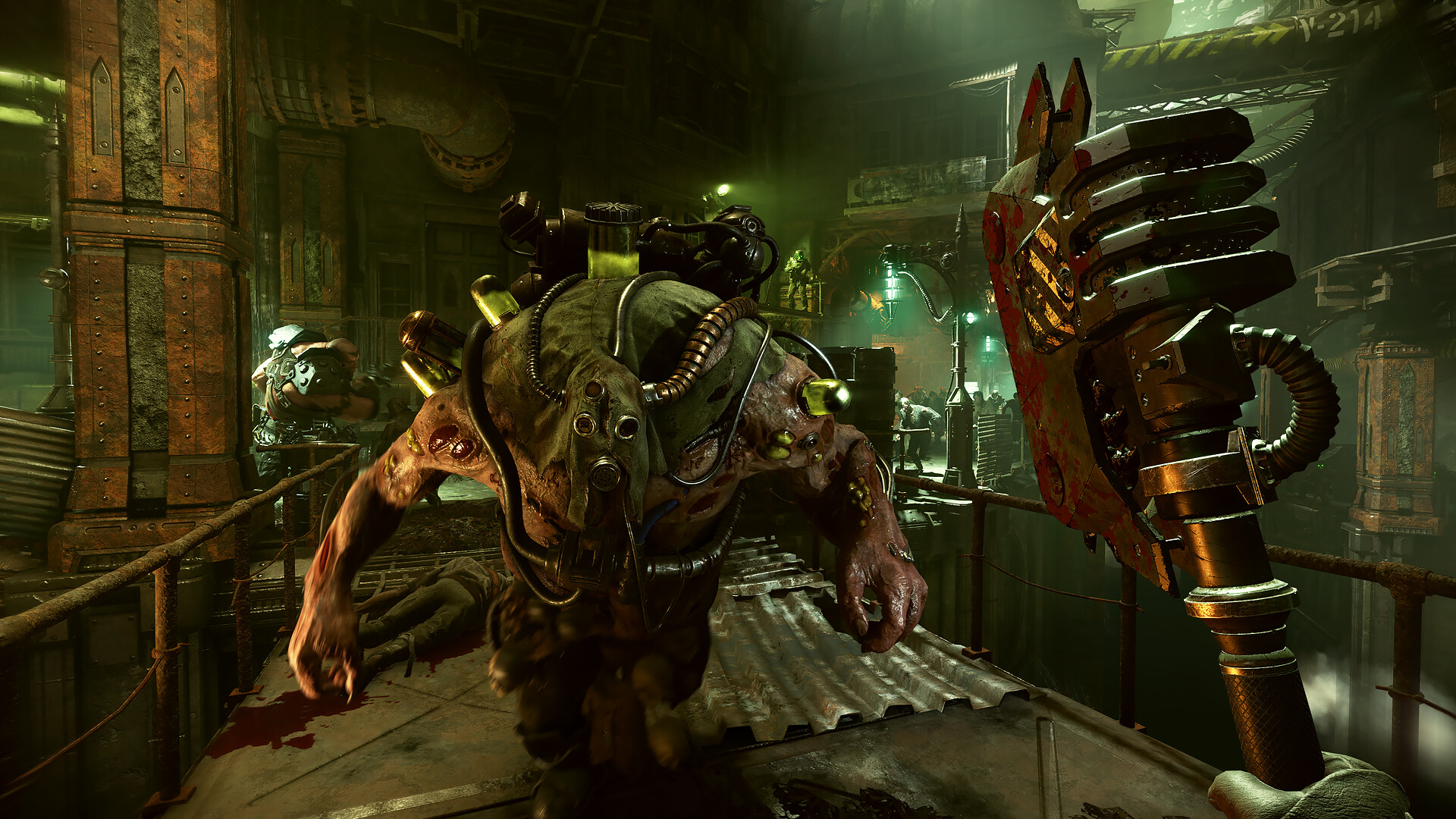 Slice and Dice… and Shoot
Generally speaking, the gameplay is fun. Fighting off against hordes of enemies, smashing them to bits with melee weapons and guns can be satisfying at times. That being said, I can't help but feel that the accompanying parts let the game down.
The story is mostly forgettable, although I don't see that as a big problem. Let's be honest, we aren't playing this for the story. However, I do think that helps feed into making each of the levels feel very similar. They all have basically the same – albeit excellent, aesthetic to them. Gothic-inspired industrial areas brimming with huge iron and steel structures. 50 shades of black and brown adorn all the surfaces. It's a drab and dreary-looking place. Obviously, it fits in with the 40k theme very well. But it all looks a bit samey. If I didn't select a specific mission from the ones available, I wouldn't be able to tell you what one I was on.
That being said, the combat is the shining beacon amidst the grime. Getting in the middle of a horde and swinging away wildly I found really good fun. Watching limbs fly and blood trails spurt out from the bodies you mangle has a sense of satisfaction, like you're actually doing some decent damage to your enemies. Each of the different melee weapon types has fun attack patterns. The short daggers have quick strikes that allow you to quickly hit loads of enemies around you. The longer swords are slower and feel more impactful.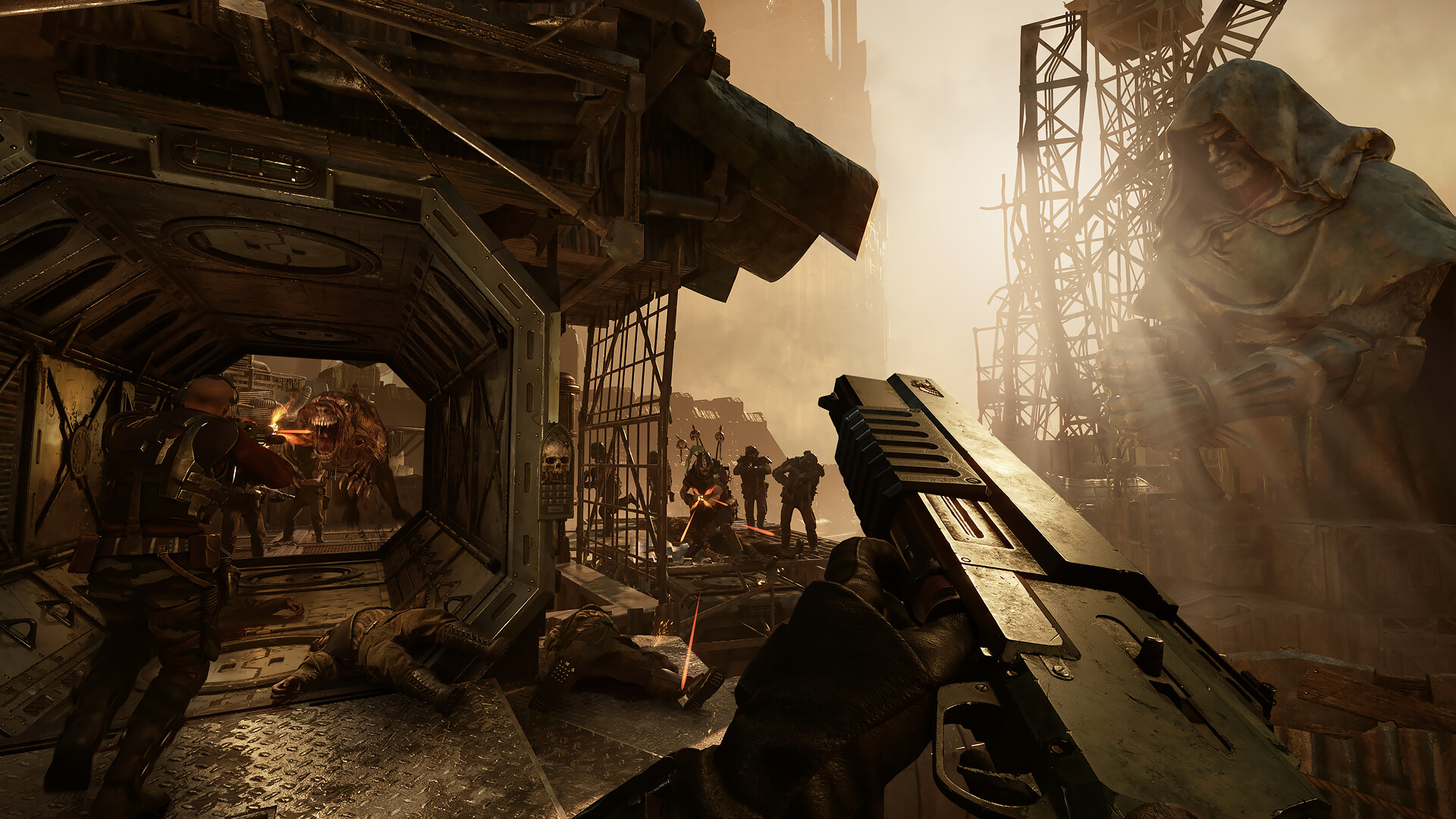 Loot Grind
However, it's the loot that is probably the most underwhelming. There are way too many weapons that look exactly the same but have the slightest stat increase. Furthermore, I found the guns a bit boring to use. It's much more fun using melee weapons. Too many of the guns don't pack and don't feel like they have much of an impact.
Then there are the cosmetic items for your character including the ones you can actually pay real money for. They just look very boring. I understand that they probably want to keep things looking authentic to the 40k world. But damn if it isn't boring to get the same-looking gun with +1 damage. The thing is, is there are over 60 weapons. Yet they still have a very similar look and style. It's just not fun to see the loot drops at the end of the level. Or to see what weapons are available at the vendors.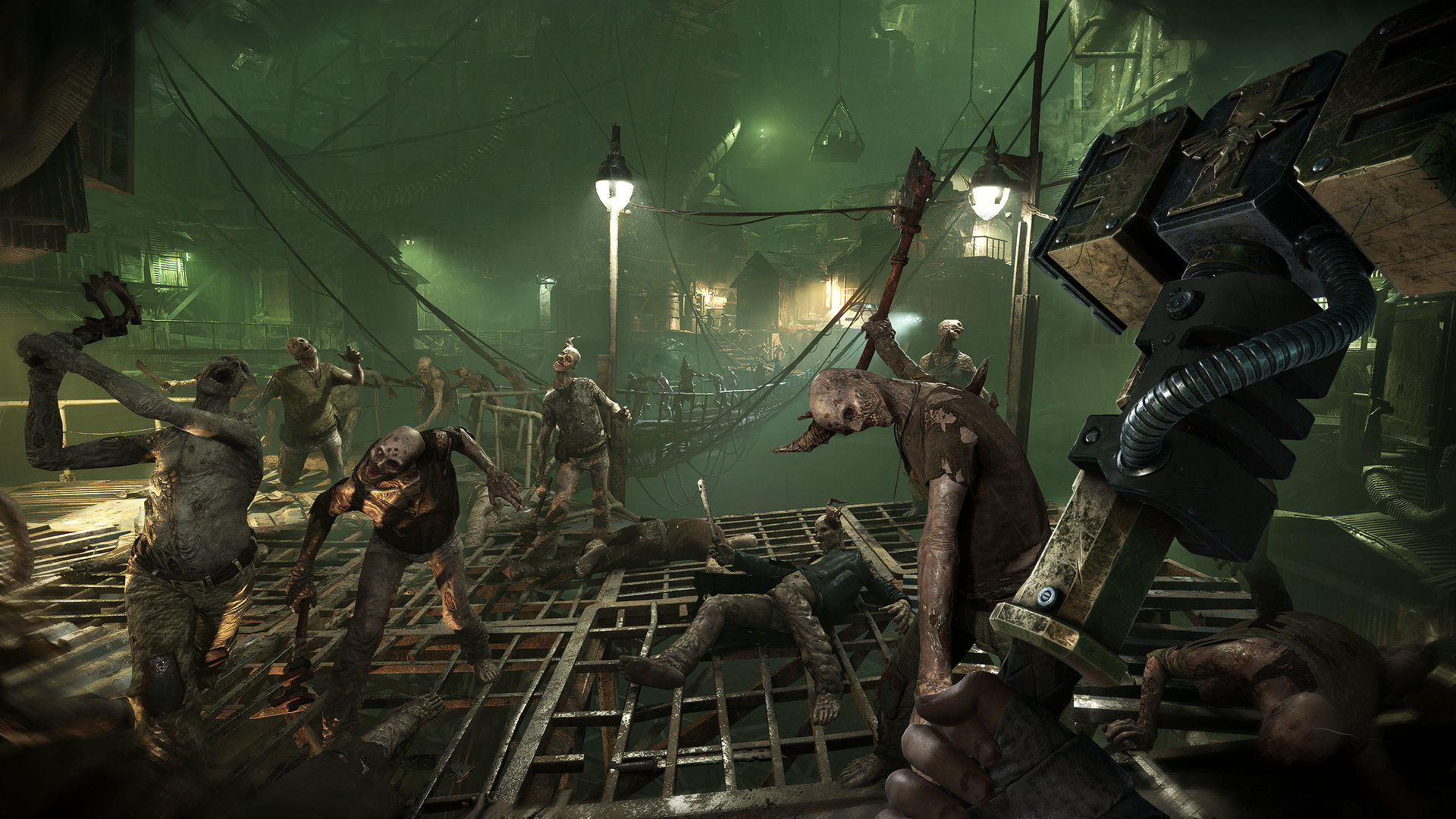 Teething Problems
We can't go a new game launch without some connection issues. It's par for the course really. Darktide was no different. Although, I will say that those issues seem mostly a thing of the past now. However, its the crashes that are the worst offender. Almost every single time I first load into a mission my game fully crashes back to the desktop. It is beyond frustrating and makes me not want to play.
Furthermore, with the fairly lengthy loading times, it becomes a real slog to even get into games sometimes. I guess it should be noted that these kinds of issues will be cleaned up over time. But I'm so done with video games being buggy a release.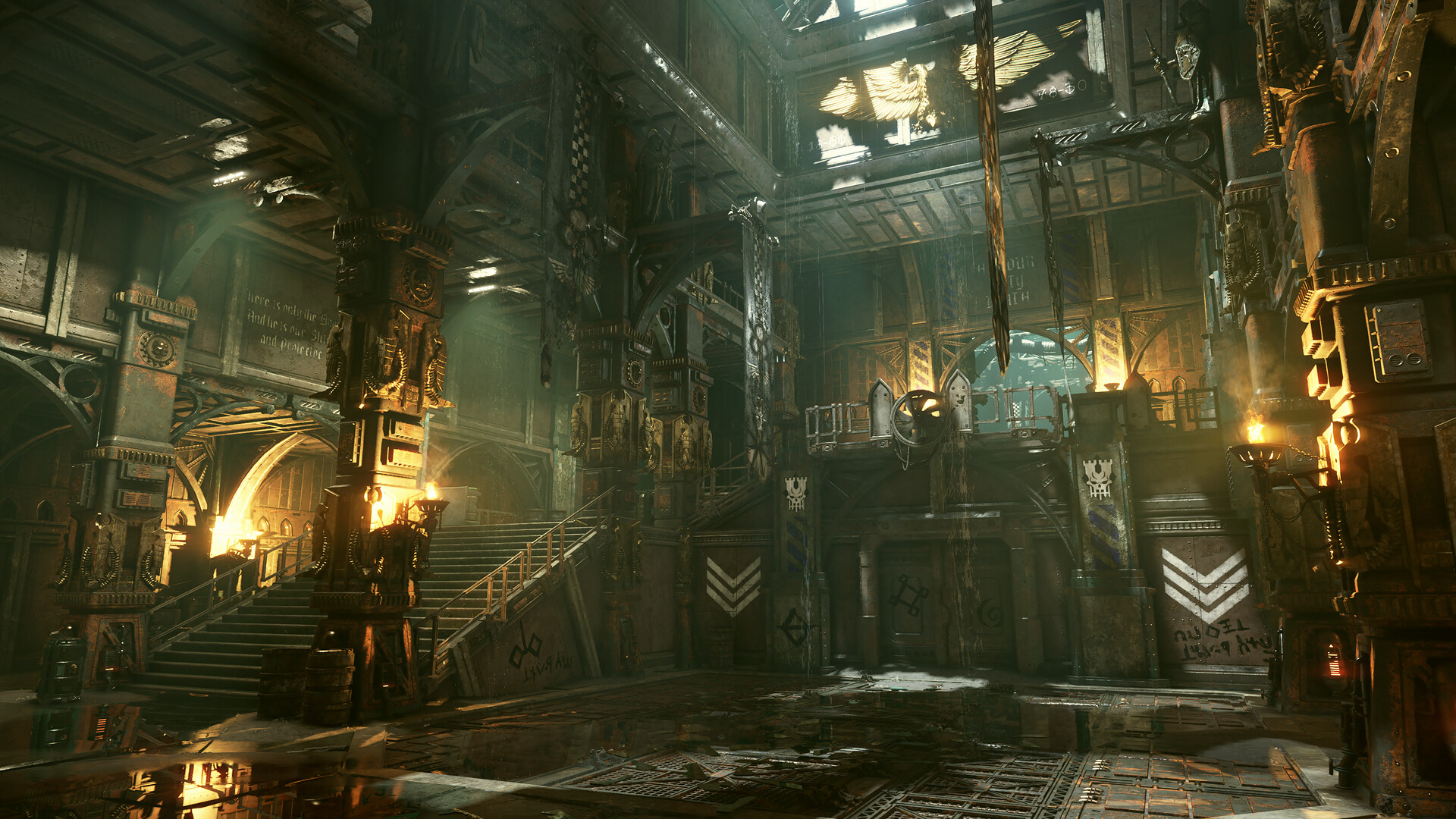 It's fine
I appreciate I'm sounding negative here, but once you are in a mission, shooting and chopping your way through hundreds upon hundreds of enemies it can be good fun. The various difficulties provide you with a good challenge. Additionally, there are four different classes to play each with its own abilities to unlock and styles of play to master. There is definitely some fun to be had with the Darktide. However, I can't help but feel it will be in a much better place 6-9 months from launch.
The fact that Darktide is on Gamepass almost makes it a no-brainer to check out if you're looking for a bit of mindless fun. Just maybe give it a while to finish cooking properly.
-Will