It's not unusual for each new Escape from Tarkov wipe to be met with some criticism or hostility. Each update has brought about a wealth of new changes, both 'good' and 'bad'. Nerfs to weapons, nerfs to traders' gear, and hideout changes to make the grind last a little longer are the usual suspects for people's ire.
As the game is still in development it's expected that these types of things will continue to change. I can understand why some of the changes are met with annoyance because it seems like the changes are purely made just to make things take longer or to counter-act the 'Real money trading' that has been going on for quite some time in Tarkov. Why anyone would spend real money to get items in a game that wipes every few months is beyond me. But hey, cheaters gonna cheat I guess.
There are a couple of other areas of Tarkov that don't really seem to be getting better. In fact, sometimes it feels worse and this is the area that causes more concern for me. Additionally, when you look at other competitors they're handling it better. This area is the servers, queue times, and loadout management for raids.
Server Issues
Escape from Tarkov seems to have an issue with servers, with lag, with Netcode, and all that malarky. You will find a plethora of videos covering the Tarkov lag or the Netcode. It leads to players thinking others are cheating because sometimes it feels like you've been shot before you've even spotted someone. Only when your body is falling to the floor as the screen goes black do you see the other player appear from around a corner. Dual perspectives have been posted all over Reddit and YouTube showing how what one player sees is completely different from what the other can see in a firefight.
I'm obviously no expert in server infrastructure and I'm sure it isn't a case of just buying more servers. But, when your game is consistently facing the same issues surely something different needs to be done?
Perhaps this area isn't as much of a focus with the game still being in development. But I can't help but feel like it is putting off the player base. How much longer will players be willing to 'deal' with it? Especially when there are other contenders who are doing a good job.
Personally, I will say that my experiences haven't been that bad. I suppose I'm on the lucky end of the server lag. That being said, the new map Streets of Tarkov has been at times completely unplayable due to server lag. It has not been uncommon to teleport around. Or seemingly rewind in time back to where you start a raid after walking 50 metres or so. It makes me want to avoid the map completely until something is done.
Match Making
Furthermore, they're suffering from a horrible match-making system that has players sitting in queues for up to and over 10 minutes – especially when there is a fresh wipe. Again, I don't know the answer to these problems. However, when I look at games like The Cycle, Dark and Darker, and even Hunt: Showdown. It's hard not to look at those games and say that they're doing it far more 'right' than Tarkov.
The Cycle has almost no load times thanks to the way in which 'raids' are handled with a system that sees a raid being online for a few hours and you as a player or squad drop into an already active mode. It's not a perfect system, however, the fact that you can quickly be in and out is extremely appealing.
Whilst I think Hunt: Showdowns and Marauders load times aren't the best, they're still much better in most cases than Tarkov. That being said, the game does suffer from a similar lag/netcode issue of hits appearing not to register, etc…
Then there is Dark and Darker, the newest addition to the extraction-style game. Again it has very quick load times. However, it's another area that makes loading into games much more appealing.
Loadouts
Let's be honest, the stash management in Tarkov is a nightmare. Whether you have a wall of junk in your stash, or you're playing on a standard account with a smaller stash. Handling your stash is half of the job sometimes. Then you have to build a loadout for your next raid.
There are two games that do this so, so much better. Hunt: Showdown is one of them allowing you to buy hunters with random load-outs. Which, if you want to you can customise.
Then there is Dark and Darker which gives each class a default basic loadout. If you die, with all your gear in a raid, whether it's good stuff or default. Your character is already primed to load straight back in with the default equipment. This system makes playing Dark and Darker so much more approachable. I don't have to faff about with gear if I don't want to. I don't have to wait for friends to build their weapon sets. You can just drop in and be competitive enough to have fun.
Something has to be done to the way in which your stash is managed in Escape from Tarkov. Better grouping? Individual tabs for specific loot? Loadouts for basic stuff like meds? Anything to make that prep process a little less laborious.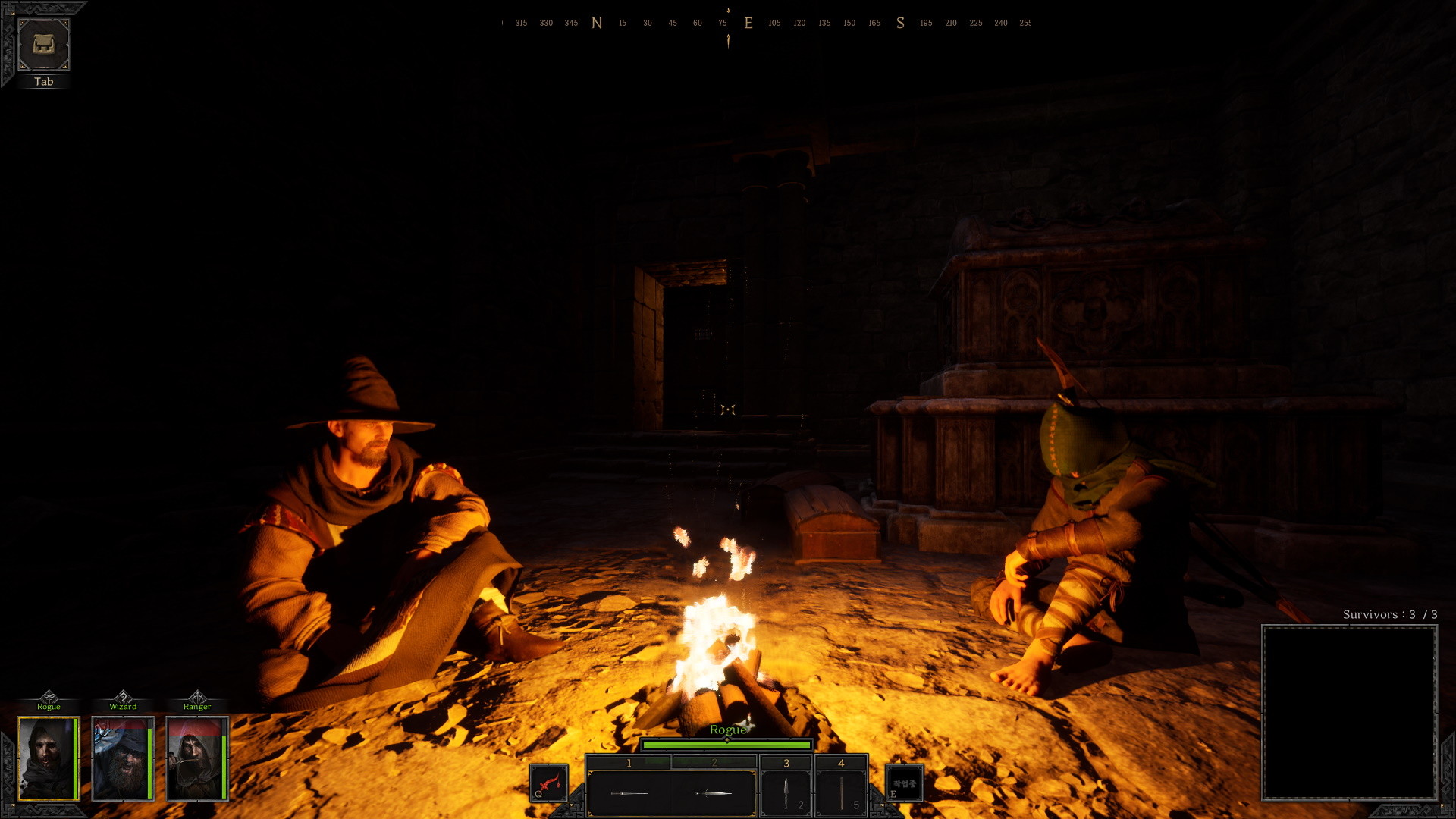 Iterating
With each new wipe to Escape from Tarkov, things feel like a step backward. Maybe it's only minor tweaks like a few helmets not being buyable from a trader anymore. Or an ammo type being locked behind a higher rep. They're small changes on their own. But together they build a more frustrating process.
Furthermore, with the continued issues around the servers and wait times. It feels like Tarkov is being left behind in terms of game mechanics and systems when new games are making things easier and more accessible.
Does anything else compare?
Here's the kicker though. Despite the issues facing Tarkov. Despite my and everyone else's frustrations with the game. There still isn't a game that quite compares to the rush Tarkov gives you. Hunt: Showdown has its moments of brilliance. Dark and Darker is a hell of a lot of fun. Marauders is a good lark at times.
But Tarkov. It just hits differently. Until something really challenges that feeling Tarkov gives you. The rush of adrenaline of facing down a squad, or extracting with a tricky task. Things won't change. Perhaps the only way we will see real progress with these issues is from the threat of a true challenger.
-Will