I've had my Steam Deck for about 3 months now and in that time I've played a decent amount of games on it. Whether I've picked up new games that suit the Deck well or I've dipped into my backlog to see how older games run. I've been extremely impressed with the versatility of the Steam Deck.
Having a Steam Deck has made me want to play other kinds of games as well so it has diversified my catalog somewhat. With that in mind, I wanted to share some of my favourite games I've played on the Deck so far.
Tunic
This is one I've had on my wishlist since its release. However, it wasn't until the end of last year that I finally picked it up. Tunic is a wonderful adventure game filled with charm, secrets, and a decent challenge.
The simplified control scheme means it's a perfect fit for the Steam Deck. For me, it's the ideal game that sits between not being a huge game that will take 10s upon 10s of hours. But long enough that it will keep you interested for multiple sessions.
Probably my favourite bit about the game is to do with the in-game manual. YOu find pages throughout the game. Each page provides you with a little more information on the world you're in. Whether it's a map or an explanation of what certain pickups do. It drip feeds you info in the most beautifully illustrated way.
Fans of old-school Zelda games and other Metroidvanias will love Tunic.
Beacon Pines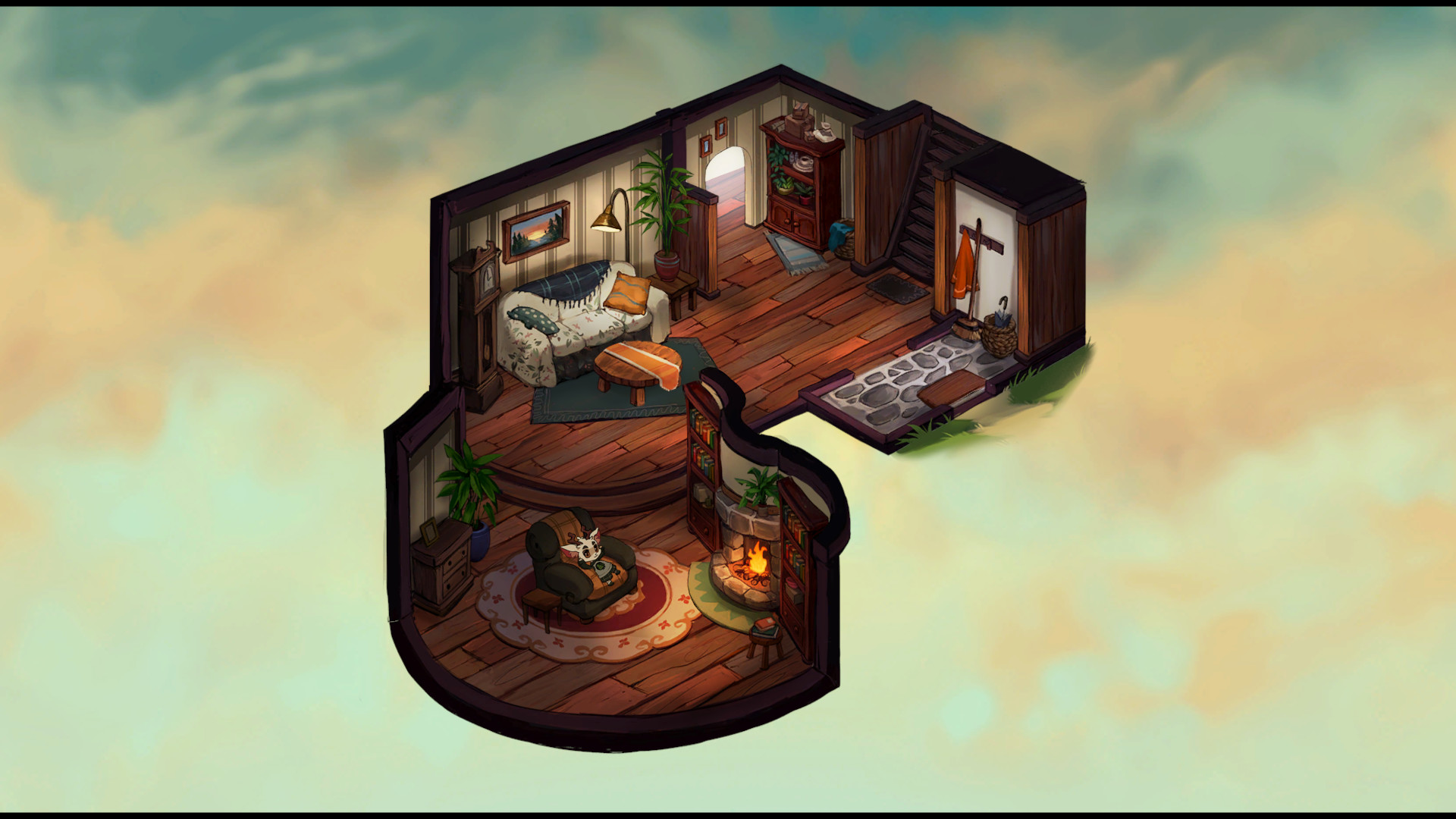 I'll be honest I was a little skeptical when I first saw Beacon Pines. I'm not a huge fan of anthropomorphic animal characters. There's usually something a little too Furry about them. However, the reviews were good and it looked like a fun little adventure to keep me busy for a few hours.
And I'm glad I picked it up. Beacon Pines is a fun, mystery/coming-of-age adventure with a really well-narrated story. The art is really nice with loads of cozy-looking back drops and the story plods along nicely to keep you engaged enough without being taxing.
There is a cool little feature where you can collect words and place them in various spots within a storybook to change the outcome for certain scenes. It's a fun feature that lets you see how things can play out differently depending on your responses.
I was really pleasantly surprised by the whole game. Although you might want to wait for a little sale if you're on the fence.
Vampire Survivors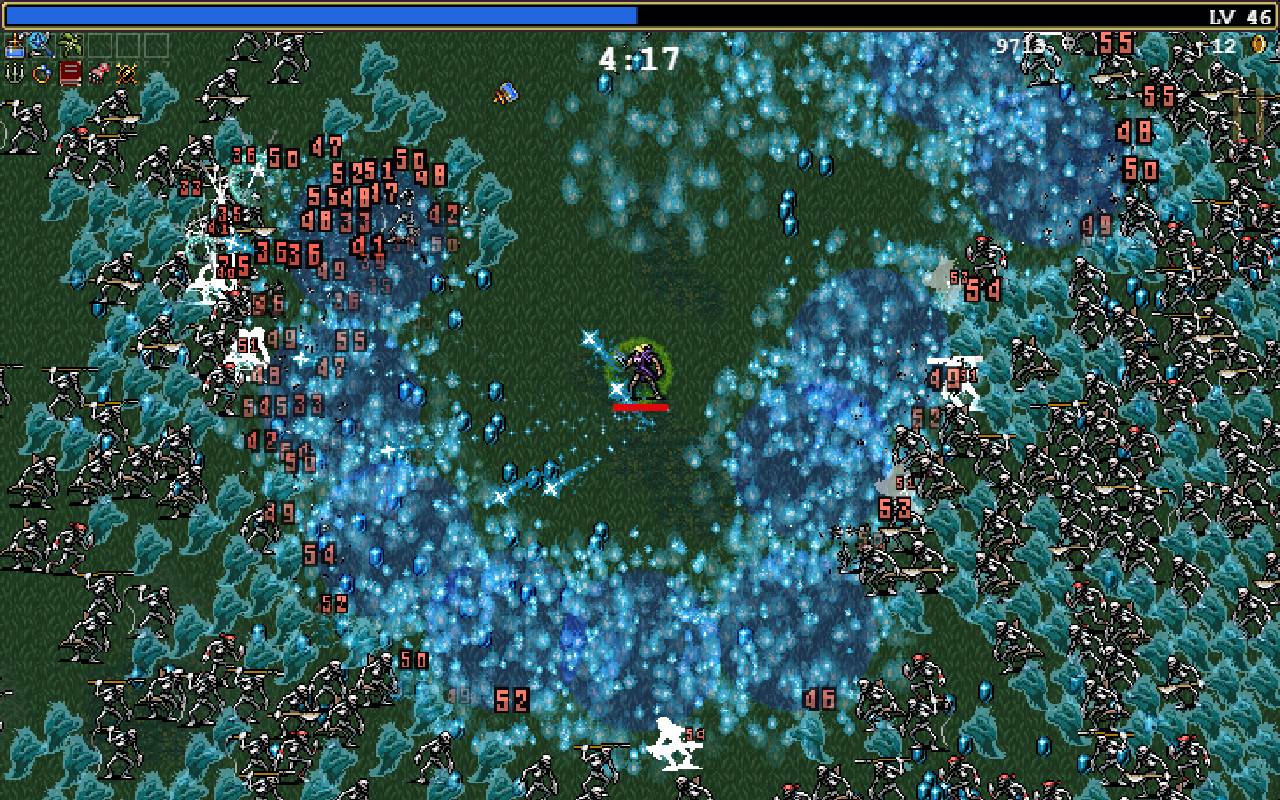 Is there any situation where Vampire Survivors isn't great? This surprise hit of 2022 is the perfect fit for the Steam Deck.
Got 30 minutes to spare, Vampire Survivors has your back. This will keep you entertained for hours if you need to. It's not too taxing on the Deck either. Meaning you won't be draining your battery at a crazy rate.
Honestly, if you haven't got this game yet, what are you doing? It's simple, fun, varied, and great on the Steam Deck. I don't even like bullet-hell games. However, this one is excellent
Signalis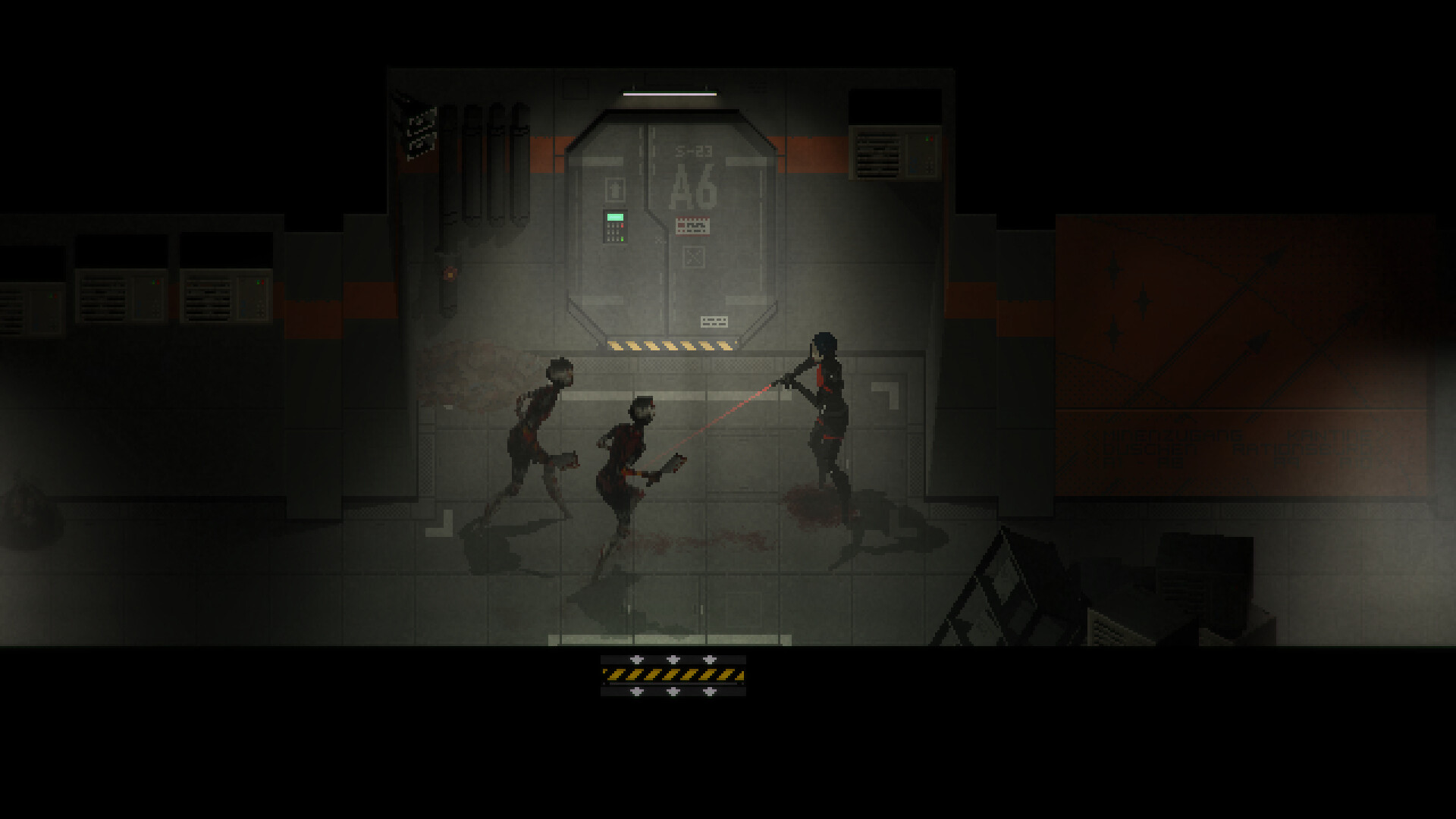 Signalis was one of my favourite games of last year and I solely played it on the Steam Deck. It would be unreasonable not to include it. I love cosmic horror and Signalis has quite a bit. It's creepy and tense and not overly focused on action.
Furthermore, the retro-sci-fi aesthetic is perfect here. I played if before it was considered fully supported and it worked fine then. Now it's got full support, so go check it out if you're looking for something spooky to play under the covers in bed. Or tucked up on the sofa.
Signalis was a real gem of a game from last year that I don't think fans of survival horror games should be sleeping on. At around 6-8 hours to complete it's a great trip without a huge time commitment.
Pentiment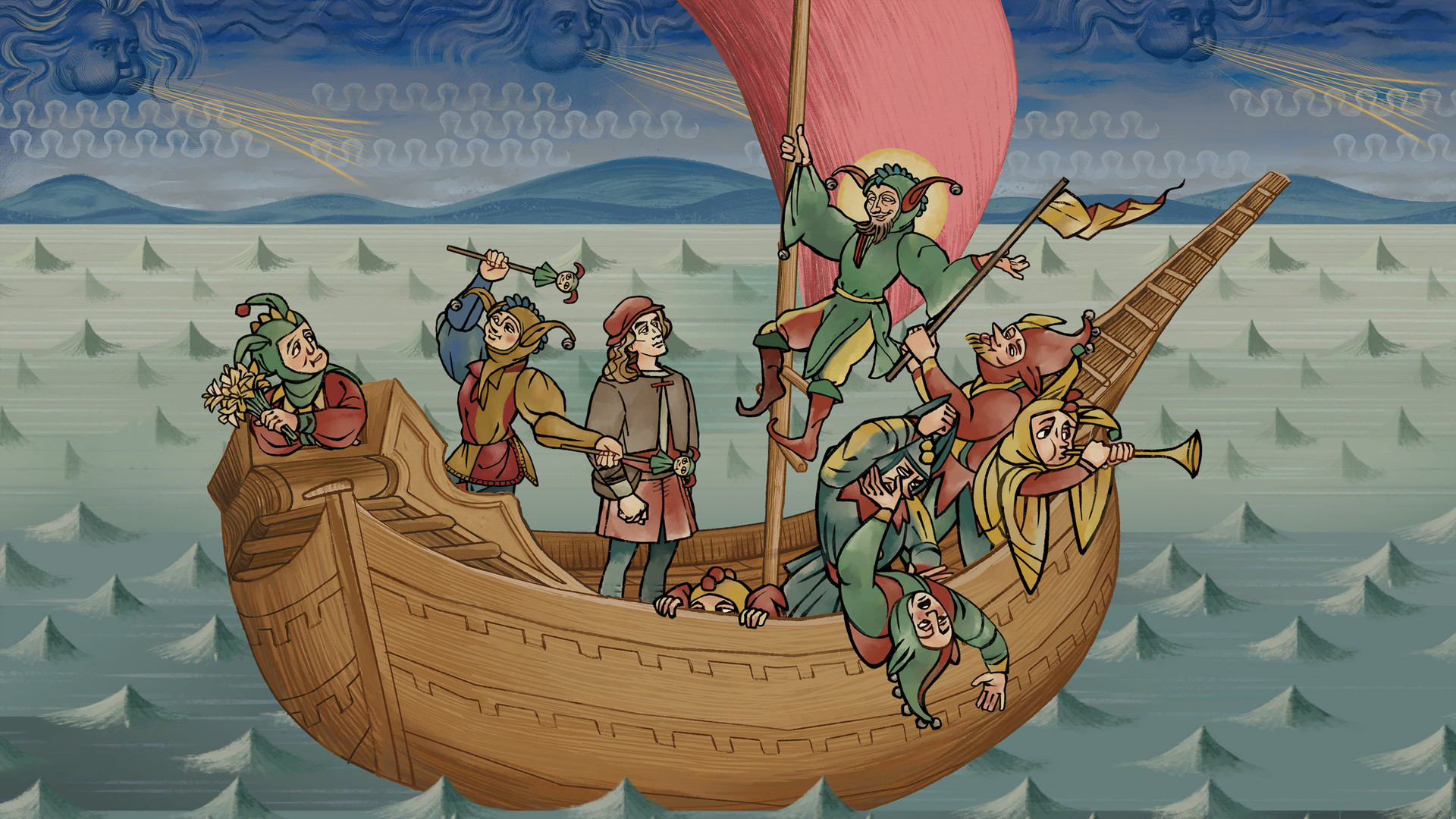 I started playing this on Gamepass. Then I looked into getting Gamepass running on my Steam Deck. Gave up almost immediately because it sounded more complicated than I could be bothered to try. So I bought it on Steam. Great decision.
Pentiment is excellent and works perfectly on the Steam Deck. Wonderful illustrations, great writing, interesting story. It's no surprise it has found its way into many people's Game of the Year lists.
Sitting down on the sofa during the Christmas gooch trying to solve a murder mystery is this weird little town was a great way to spend a few hours. It's only £15 too.
The Case of the Golden Idol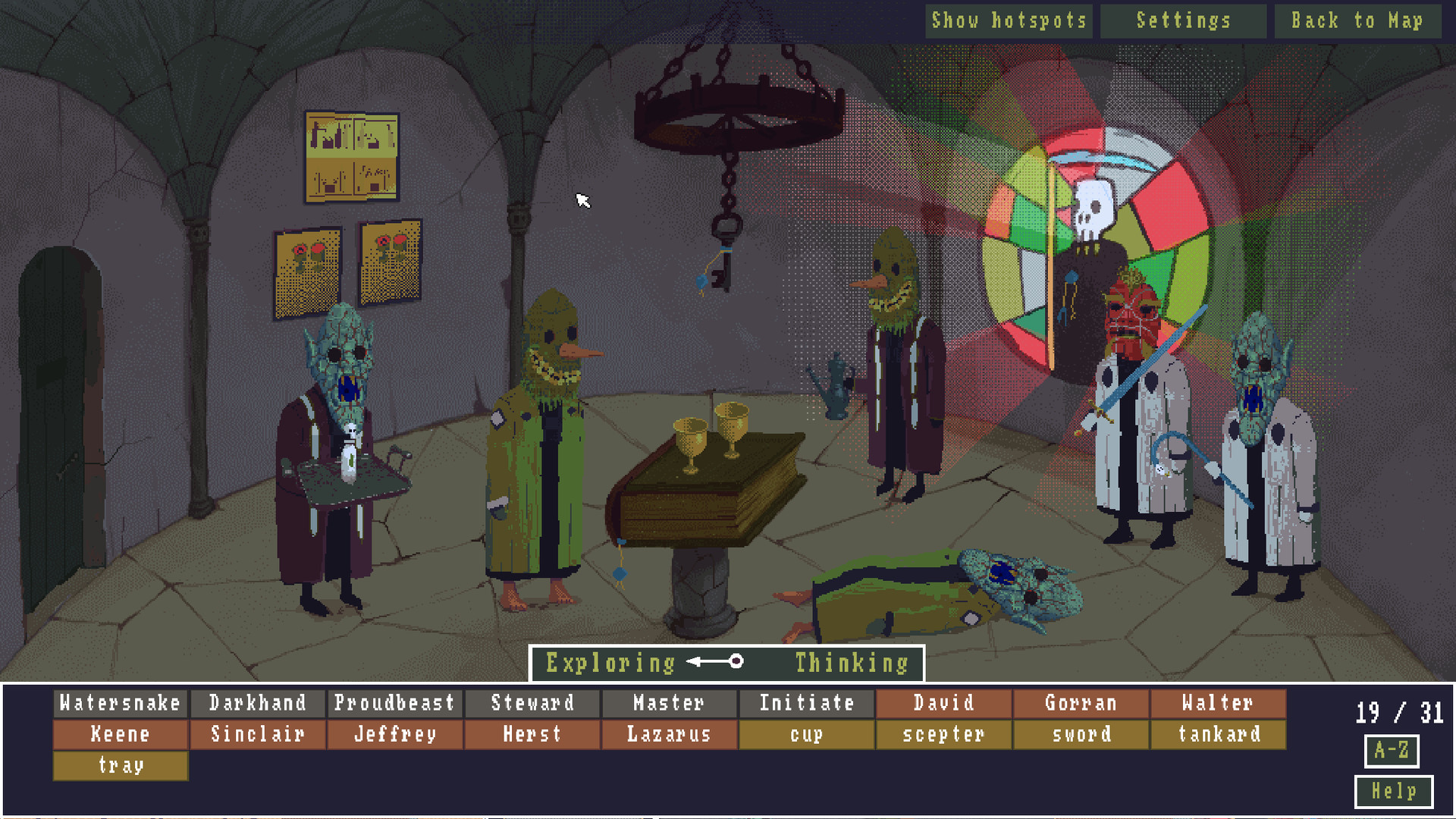 Another one of my games of the year was The Case of the Golden Idol. It's weird, wonderful, and pretty damn tough at times. Fans of murder mysteries should be checking it out for sure. It's a bizarre tale that spans decades of murders all linked by a mysterious object. It's up to you to solve these cases.
It's only down as playable on Steam Deck which is mostly down to some of the text is a bit small. However, I found no issues with it.
I found The Case of the Golden Idol to be the perfect pick-up and play for a bit here and there type of game. Load times are nonexistent, it doesn't drain the battery, and it doesn't require input all of the time. Maybe you're making a roast dinner. Switch it on. Take in the case, then ponder it as you peel some potatoes. Go back and solve things. I don't know… Just give it a play, its fantastic.
-Will