Tom Clancy's The Division did a lot of things right. One of the parts that I really loved from the first game was the Dark Zone and the Survival game mode that was added after launch. Therefore, the release of Heartland – a free-to-play PVEVP extraction-style game makes perfect sense to me. All of the elements were basically already there. Furthermore, the rise in popularity of extraction games makes it an obvious choice to try out.
What is Tom Clancy's The Division Heartland?
Set in the fictional town of Silver Creek somewhere in middle America. Heartland is a PVEVP game set in The Division universe. Here you will be trying to uncover a mystery before a new breed of poison spreads. By day you will explore the town completing quests, gathering supplies, and facing off against dangerous factions.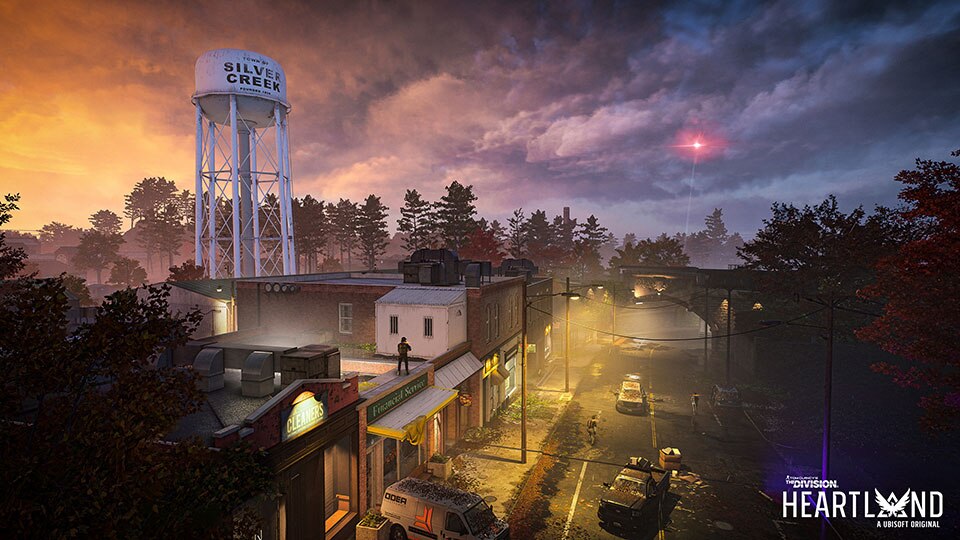 When the sun sets things get a little more dangerous. Tougher NPCs will appear, volatile contamination zones will threaten your progress and you'll have to be on the lookout for hostile players. Every time you venture out into Silver Creek you will be risking your gear. Survive and extract what you've found. However, should you die then you will lose it all. Should you be successful you will be able to build up your armory at your Base of Operations. The more missions you complete, the more that will open up to you.
With cross-play and cross-progression being available on all platforms you can squad up with friends to take on the zones. Or you can go it alone. With an expanding story to discover why this once peaceful town has become the hub of violent conflict between groups of rogue Division agents and aggressive survivors. You will also experience Heartland expanding and changing over time to introduce new stories, new gameplay, challenges, and more.
It's not New York though…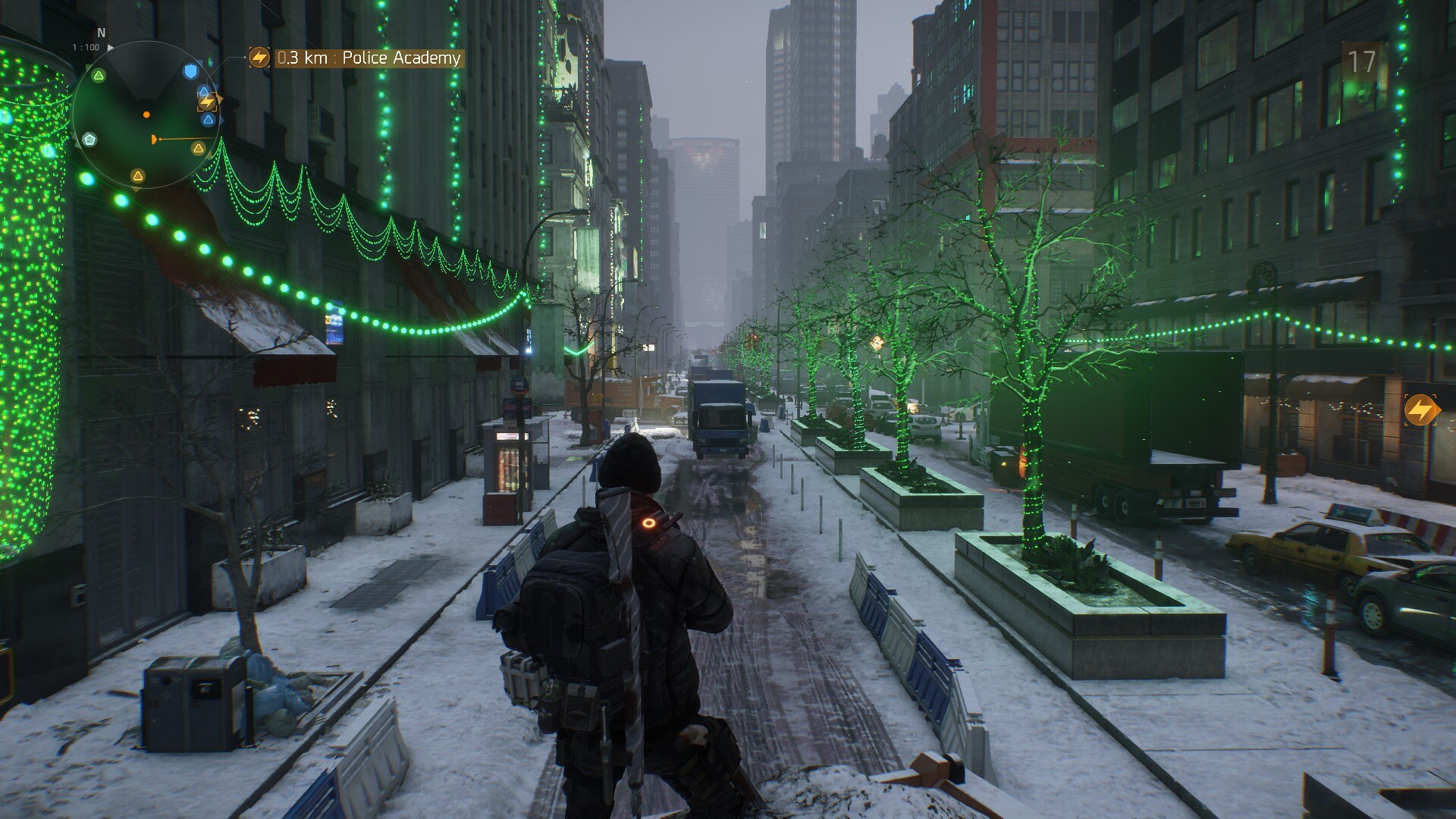 Whilst I like the sound of Heartland – I'm a big fan of extraction games such as Escape from Tarkov, Hunt: Showdown, and many more. The one thing that really made The Division great for me was the setting. New York at Christmas time looked incredible. The lighting, the atmosphere, and the snowy fog that enveloped the streets sucked you into a believable world. The immersion was amazing.
Unfortunately, I found that that feeling didn't translate to The Division 2, Washington DC just didn't look as good dappled in bright sunlight. It's one of the reasons I remain a little skeptical of Heartland. Visually it looks way more like The Division 2 than the first game. That's not to say it looks bad. It's just that it doesn't rival what the first game delivered in terms of making you feel immersed in the city. Hopefully, Heartland will be able to capture some of that feeling, especially when facing off against other players in nighttime settings.
Meta gear
There was another reason why The Division – especially the Dark Zone, didn't manage to hold my attention for a long time. That was down to gear score and the builds that people had made. It got to a point where people had been min-maxing so much that gunfights could last a split second. Some of the builds got to be so crazy that you couldn't even begin to compete. I'm hoping that things can be a little more balanced with Heartland. However, if gear scores, perks, and all that jazz remain similar I fear it could go down the same route.
Additionally, we have to consider what the cash shop is going to offer – obviously, there is going to be one. I'm sure there won't be directly purchasable upgrades in terms of your gear. However, there still may be packages that can equate to some boost or another. We don't know any of those details at the moment. But it is still something in the back of my mind.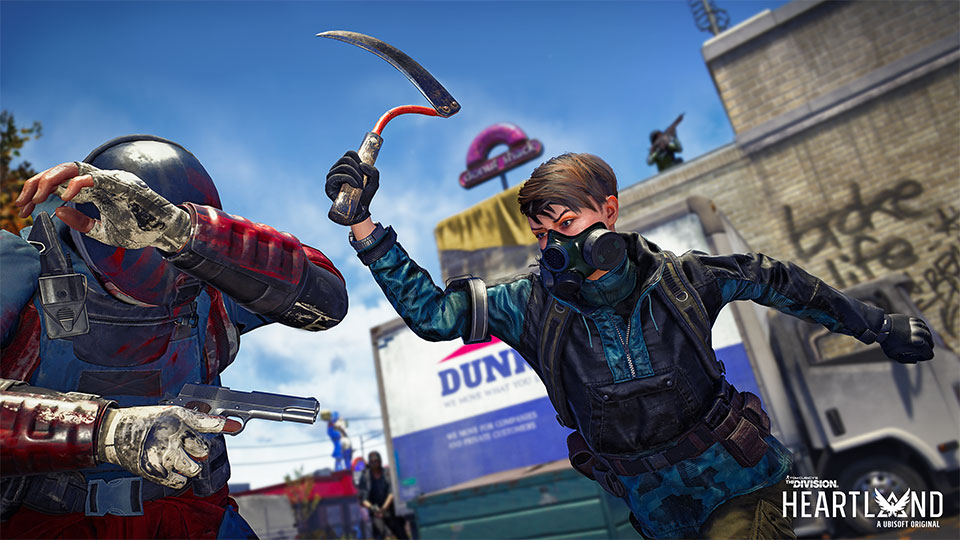 Balancing weapons and power is always a tricky area in PVP games especially if you add in a PVE element. Heartland needs to strike a good balance between being accessible to newer players and more casual audiences. Whilst still offering those ultimate power gains and loot drops that make the more hardcore want to carry on playing.
I'm hopeful that Heartland will be a good time. It certainly has most of the ingredients available already to do so. Fingers crossed we will get a great PVPVE experience.
You can register to be involved with future Beta testing here.
-Will