In the last few months, I've not really played many FPS games. This is mostly down to the fact that the ones I usually play are pretty intense and very competitive. Plucking up the energy to even think about playing some of them has been too much. Something a little more casual and chilled is definitely needed.
Up steps Starship Troopers: Extermination. A cooperative FPS based on the cult hit film franchise. Does it feel a bit random to have a Starship Troopers game in 2023, 26 years after the first film came out? Maybe! However, I don't care, because it's great fun.
Launching into early access last week, Starship Troopers: Extermination has already had a pretty successful launch with thousands of positive reviews. Things are off to a great start for the Squad developer's latest foray.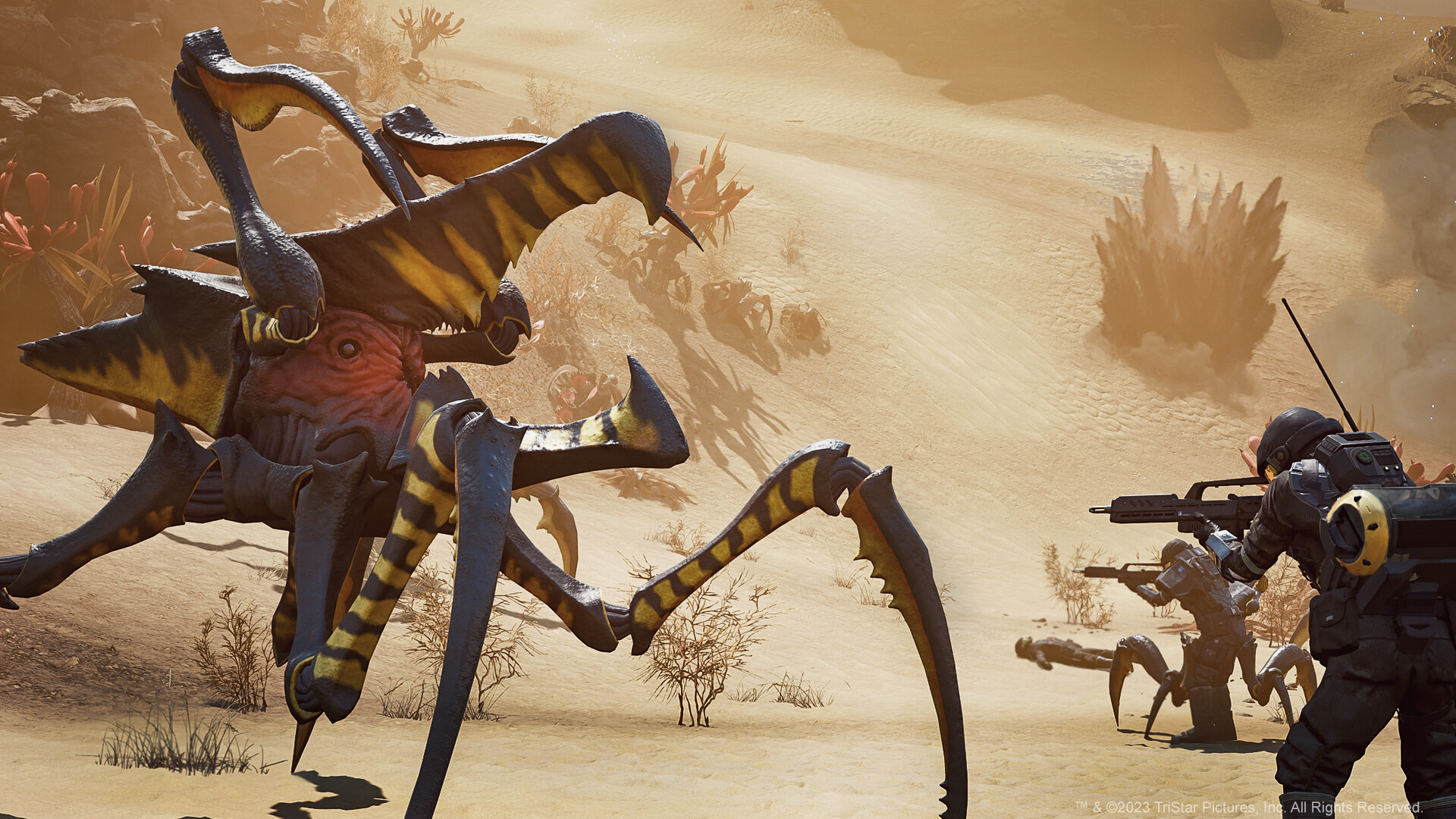 Platforms: PC Steam
Players: 1 – Online up to 16 with squads of 4
Genres: FPS, Action, Co-op
Developer: Offworld Industries
Price: £20.99
Starship Troopers: Extermination Early Access Review
Join the mobile infantry and fight off the hordes of bugs on the planet Valaka. Retake bases that were overrun, build up your defenses, and construct refineries to gather more resources to build up even more defenses. Fight across large open maps with multiple objectives to capture and battle over. Face off against hordes of bugs as the ever-increasing threat level builds and more and more arachnids flood your base and interrupt your objectives.
With three different classes to play with – the Hunter, a more mobile assault-style class. The Operator acts as a healer/support character with gadgets to bring people back to life or heal them. Then the Bastion who is more tanky and can hunker down with blast shields. Each class has its own tree of unlocks to work through by gaining XP on missions. There is still a lot of items that are work in progress. However, there's also a decent amount of stuff to unlock and it's nice that you just have to play that class to do it.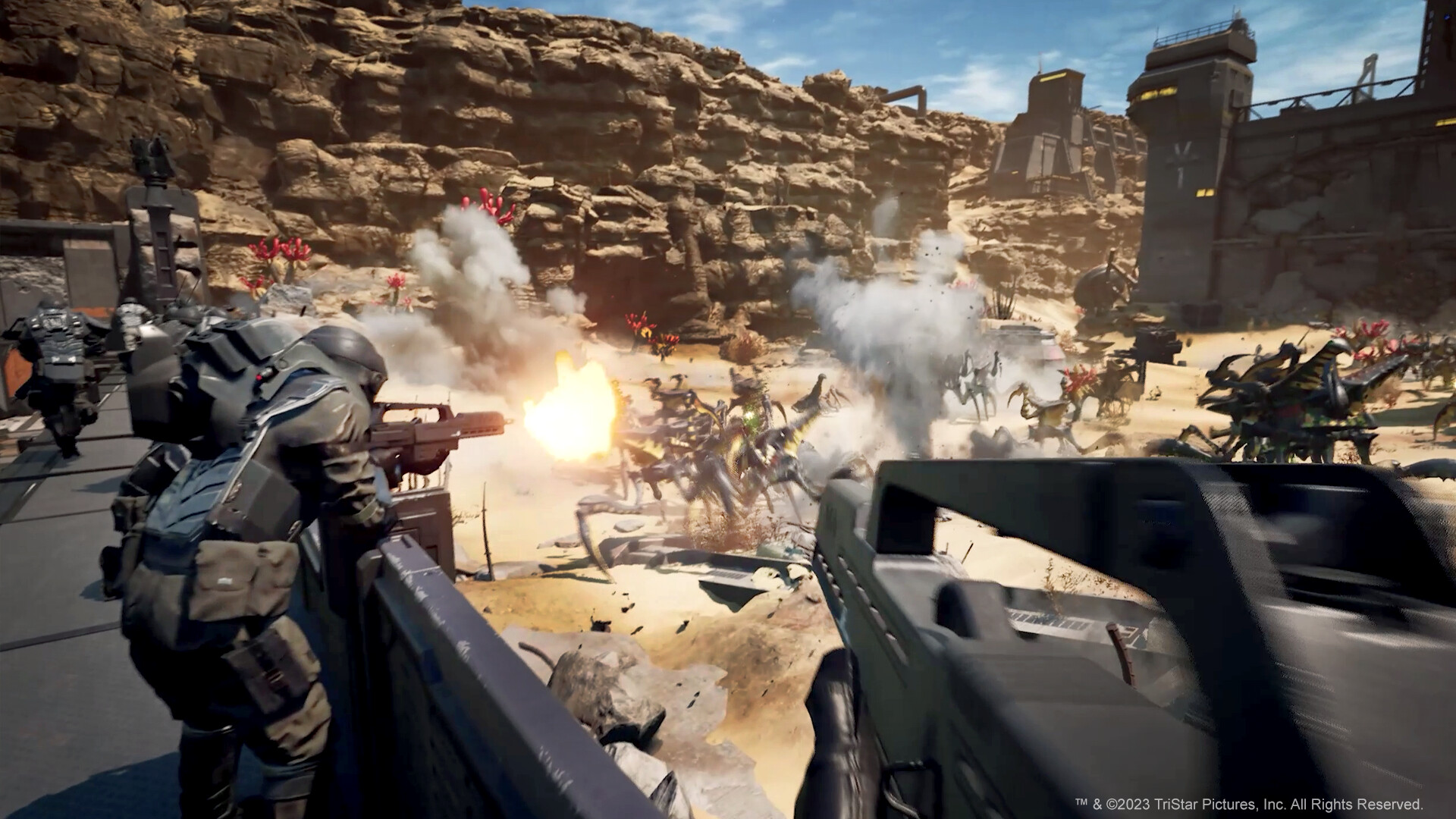 Casually Great Fun
Most of your games will revolve around killing bugs and it's a pretty satisfying and fun thing to do. When the threat levels get high things can get dicey. If you're caught out in the open against a handful of bugs, you're likely going to die. But it's not so difficult that you're always going to find yourself dying or struggling. For the most part (on normal difficulty) as long as you're with a few other teammates or at least nearby, you should be fine.
There will be times when you do get overrun, but that's part of the chaotic fun. The key thing is, is dying isn't hugely punishing. Within 30 seconds or so you're back in the fight having a good time. Unless that is, it's the final run to the evac ship where respawns are disabled. Making that final run a daring dash to safety as tens of bugs chase you down across the map.
There is a good balance between fun and challenge. There aren't over complicated mechanics to learn. Building the base is straightforward. Objectives are simple enough to follow. And the shooting takes the main focus of the gameplay.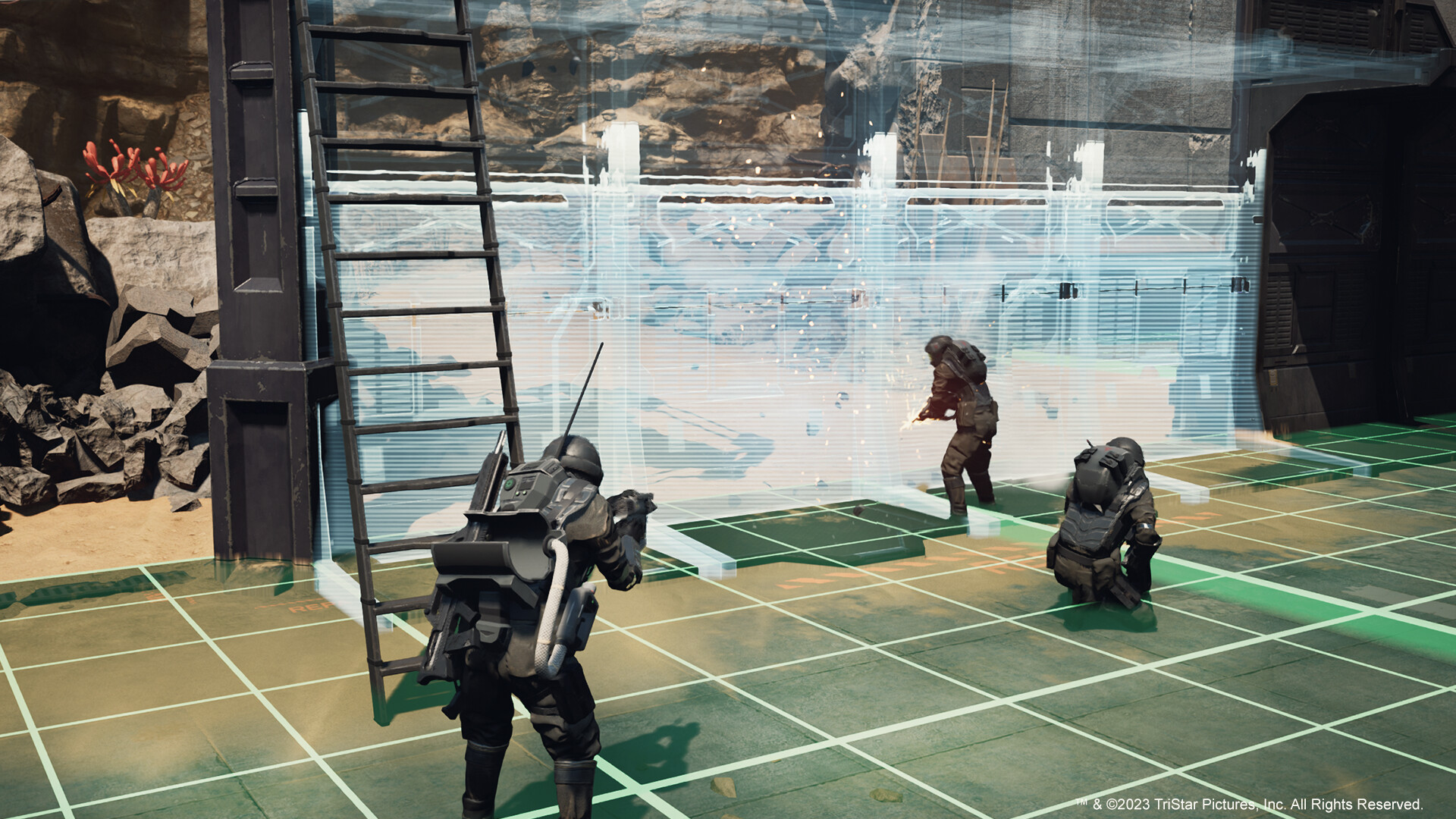 A Bright Future
Starship Troopers: Extraction has had a really good start. The core gameplay is solid enough and good fun. There are some technical issues and sometimes the servers lag a fair bit. However, it's nothing that I would consider a deal breaker.
Plus, knowing how Squad has been supported both by the developers and possibly more interestingly the mod community. I can really see a great future for Starship Troopers. With the easy-to-learn mechanics, it's a really good fun game to play with some friends if you just want to shoot some digital bad guys things without too much consequence.
If you like Deep Rock Galactic, Left 4 Dead, GTFO or other co-op games like that, then I don't see why you wouldn't find enjoyment here.
-Will