You wake up in a strange mansion, with no memory of how you ended up here. Your first instinct is to want to escape. But how? This isn't an ordinary place. You have been trapped here for some unknown reason, by an unknown source. You must solve puzzles to try and escape all the while being watched through security cameras. Is this a game? A test? Are you the only one here? Only one way to find out. Time to delve into the depths of The Tartarus Key.
Platforms:  PC Steam, GOG, itch.io, Xbox One Series X&S, PS5 & PS4, Nintendo Switch
Players: 1
Genres: Indie, Psychological Horror, Exploration, Puzzle,
Developer: Vertical Reach
Price: £16.75
This product was received for free
The Tartarus Key Review
Dive headfirst into the strange mystery mansion solving complex puzzles reminiscent of real-life escape rooms. Solve complex puzzles to save yourself and the others trapped within this mysterious mansion.
You play Alex, a seemingly innocent bystander caught up in the middle of what might just be a horrendous game or form of entertainment for whoever is watching you through the CCTV cameras scattered around the mansion. They watch your every move as you solve their sick games. However, you aren't the only one trapped here. The more you explore, the more you realise there are others like you. Trapped in twisted games and it is up to you to try and help them survive.
With multiple endings to unlock. Will you uncover the truth or will you just want to make it out alive?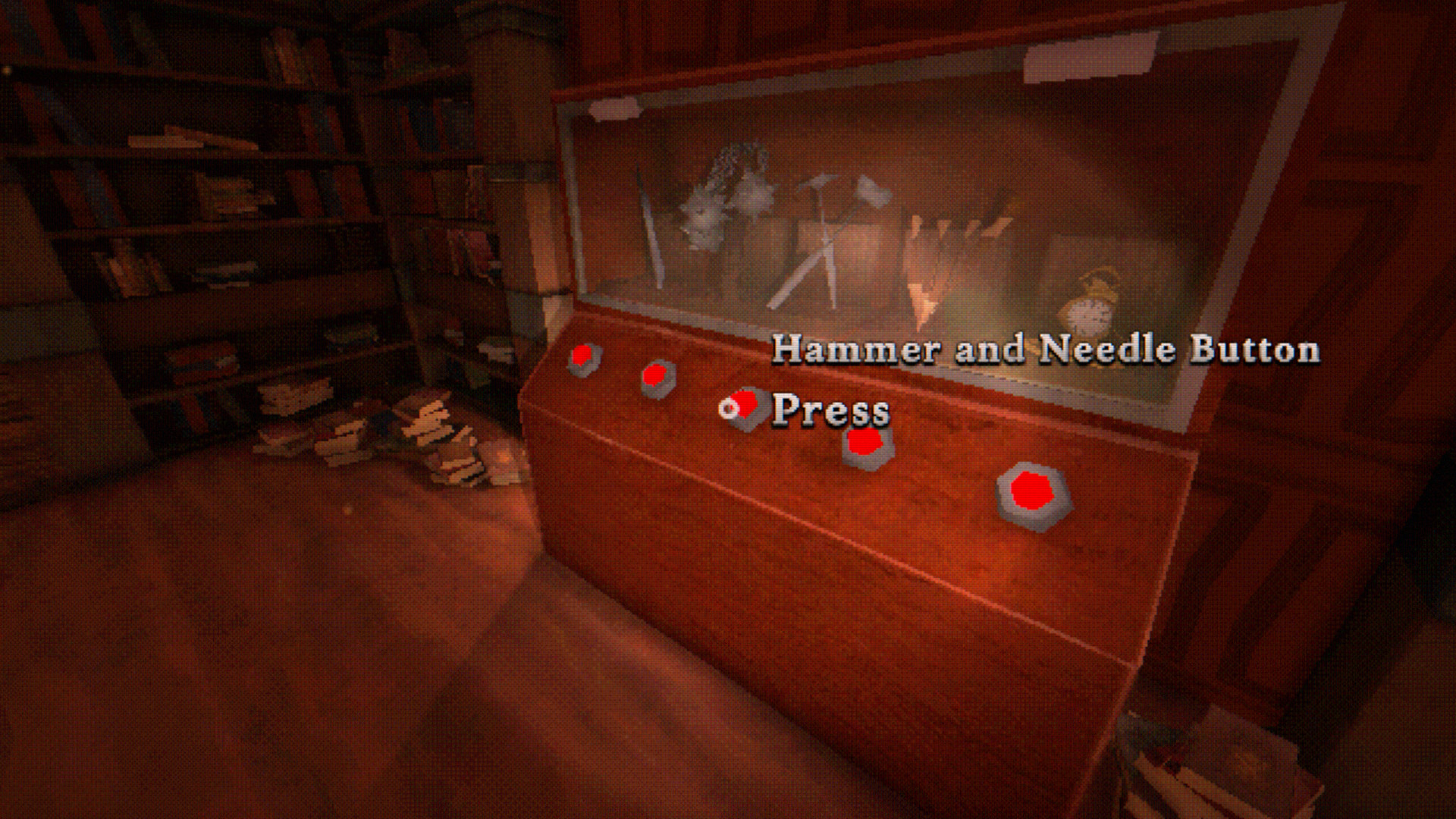 Riddle me this!
Across the 5 or so hours of playtime, you will be solving a lot of puzzles. Some of them are pretty straightforward and simple enough to solve. Whereas others will test you. A notebook will definitely come in handy for thinking through some of the answers. Not that you have to keep track of things separately. All you will need to solve the puzzles will be neatly kept in your inventory. However, sometimes it might be a little easier to work them out on paper.
Sometimes it can be tricky to get a good balance of challenge with puzzle games. I've played some and I've breezed through them all with no problems. Which can leave me feeling disappointed. That being said, The Tartarus Key definitely threw some tricky solutions my way. I have to be completely honest, for one particular puzzle I had to resort to a guide and even after at looking the answer I still didn't understand it. I had to consult with my partner to see if it was me. Don't worry, it was me. The puzzle wasn't broken and now I understand it thanks to her wisdom! The thing is, now I know it seems so obvious. I guess it's just a case of how people process different information and my brain did not want me to think in that specific way for the puzzle.
So, yes, some of these puzzles (I think) are hard and some took me a fair while to figure out. That being said, that just makes the solution even more satisfying. However, I will say that there were only a handful that I considered to be very tricky for me. The rest of them came to me quite naturally.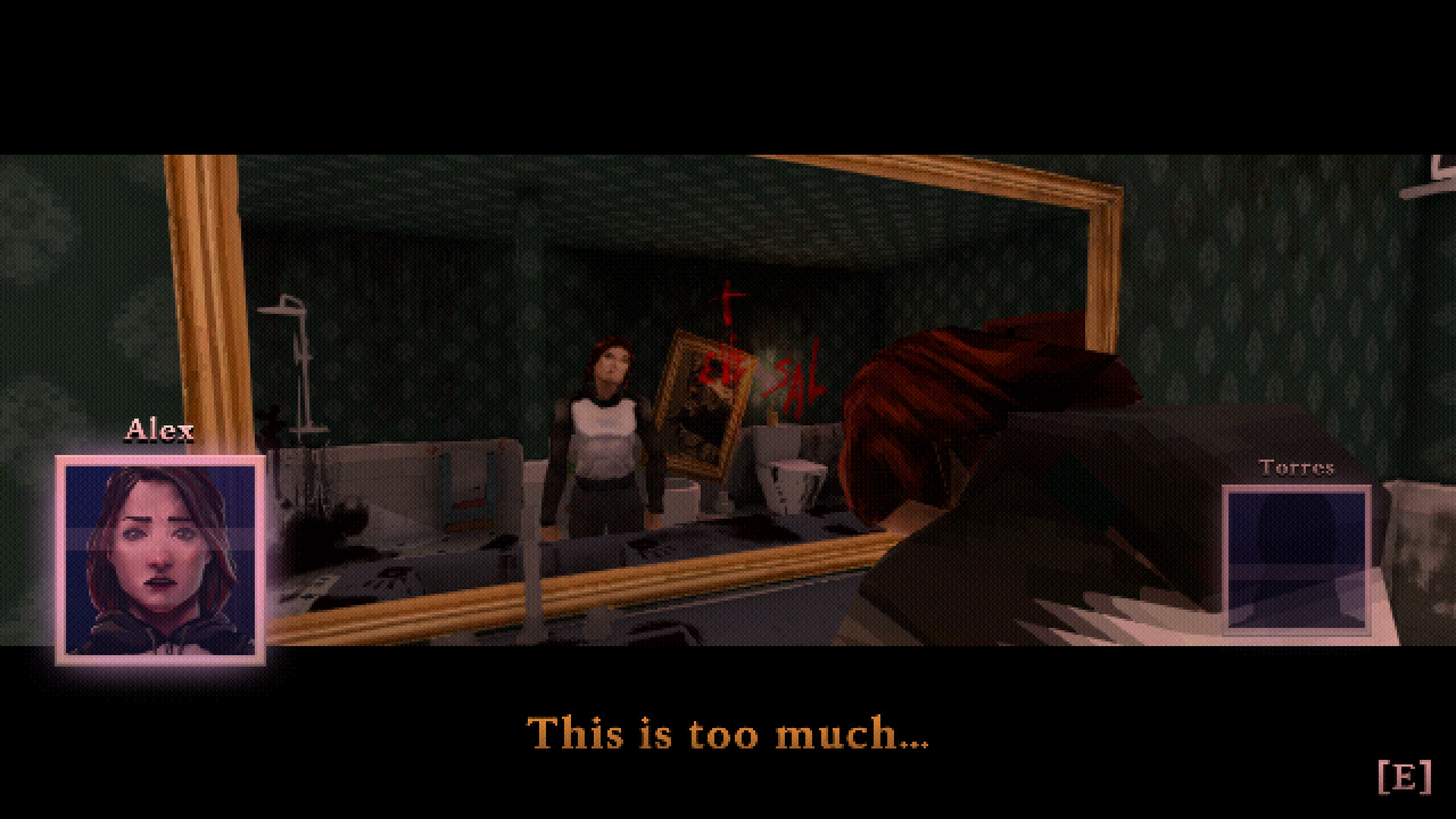 Cosmic goings on?
It's pretty clear that something is off about this mansion right from the off. There are some spooky things happening as well as some weird and unexplainable phenomena. At first, I wasn't all that interested in what the house was all about. I figured it's probably just some sick game set up by someone. That being said, the more I delved into the story the more intrigued I became.
By the end, I was absolutely sure I had to see some of the other endings to see what this place was all about. Slowly but surely the story drew me in. Through the 'Metal Gear Solid-like' conversations with the other trapped people. To the strange things I was seeing whilst I explored. It gripped me.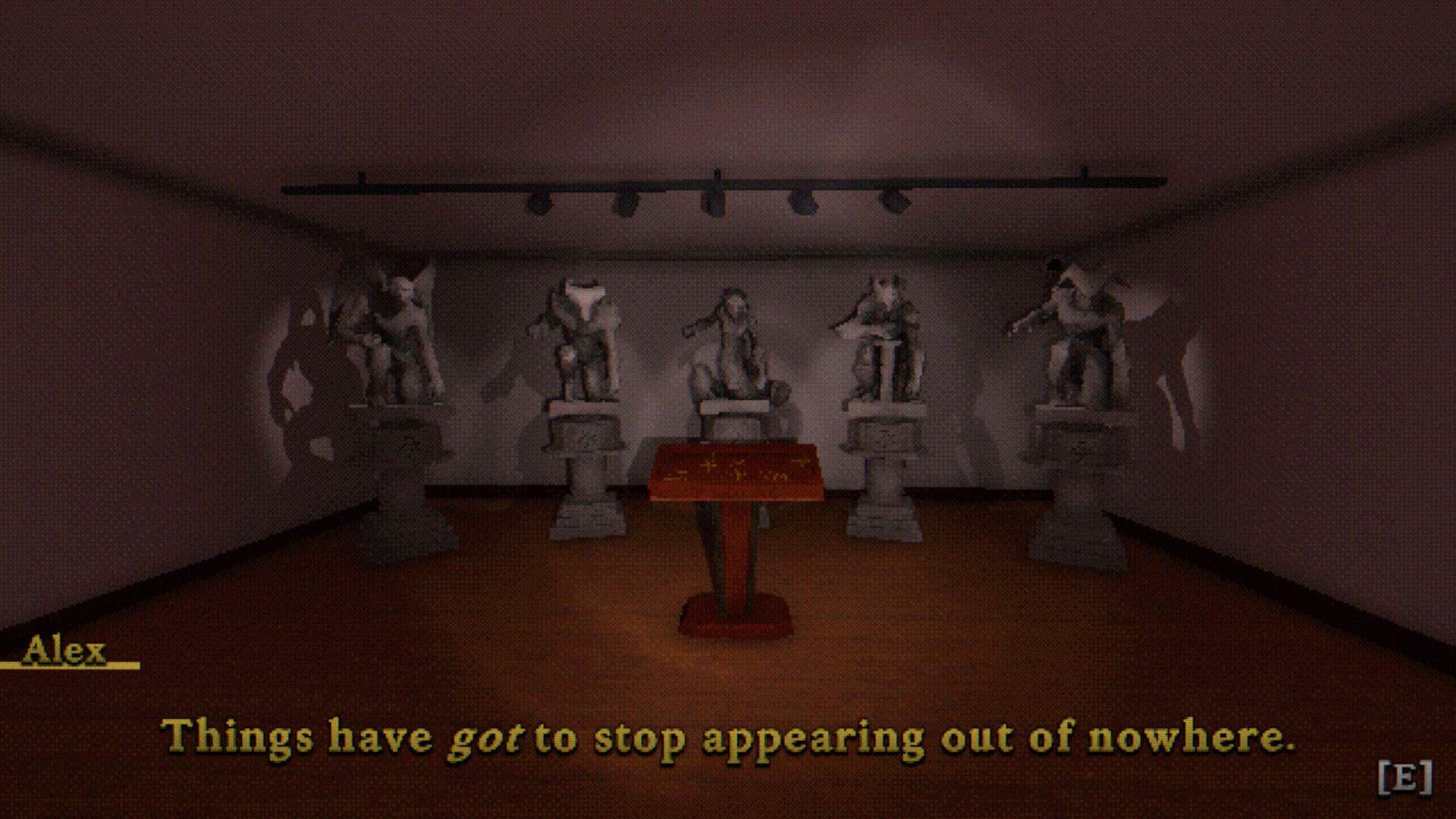 A classic retro puzzle adventure
The immediately noticeable retro look to the game lends itself well to the surroundings. The janky, wavy lines that ripple across the screen at times when you pan around give off the feel of an old CRT TV. The lower textures provide a nostalgic PS1 horror vibe. It all looks really cool.
Additionally, the creepy sounds as you explore and the off-kilter soundtrack places you slightly uneasy as you solve puzzles. There was always a little scratch of thought that something might jump out at me. Making me never feel totally comfortable in most areas of the house. It's not a super scary game. However, it just makes you feel a bit uneasy a lot of the time. With the odd jump scare to keep you on your toes.
The Tartarus Key is a well-crafted adventure through a creepy mansion. The cast of characters provides interesting perspectives and feel like they add an extra dimension to the game rather than just solving puzzles for yourself.
With some tricky puzzles to solve and an engaging story to unravel. The Tartarus Key should be on your radar!
-Will