A charming story of a boy and his bear on an adventure to overcome his fears. Daydream: Forgotten Sorrow is a recipe to make you tear up when the credits roll. With beautiful scenery, fun puzzle solving, and, pulsating set-pieces. This had the potential to be something great. However, some technical issues did put a dampener on the experience and the game's charm which ultimately disconnected me from the story.
Platforms:  PC Steam, Xbox One Series X&S, PS5 & PS4, Nintendo Switch
Players: 1
Genres: Indie, Platformer, Puzzle,
Developer: Frozen Line
Price: £16.75
Daydream: Forgotten Sorrow Review
Immerse yourself in a gripping tale of a young boy on an adventure to face up to his biggest fears with his loyal companion bear Birly ever present to help you get passed many of the puzzles. Delve into a dreamlike world filled with sprawling landscapes, creepy corridors, and tricksy puzzles. Your imagination will run wild as you soar through the sky past mountains, ride trains through impossible routes, and run from what lurks in the shadows.
Work together with Birly to solve puzzles and make your way through the levels. Throw him to locations you cannot reach and get him to unlock doors, flip switches, and more. Birly is essential to your progress. There's a good variety of puzzles and set pieces that will have you solving conundrums that either require methodical thinking or quick reactions. Additionally, you will find yourself on the run from dangerous threats having to avoid obstacles, and vault over and around things all whilst staying speedy on your toes.
It's a good mixture that will keep the pace feeling pretty fresh throughout the games 2-3 hour time frame.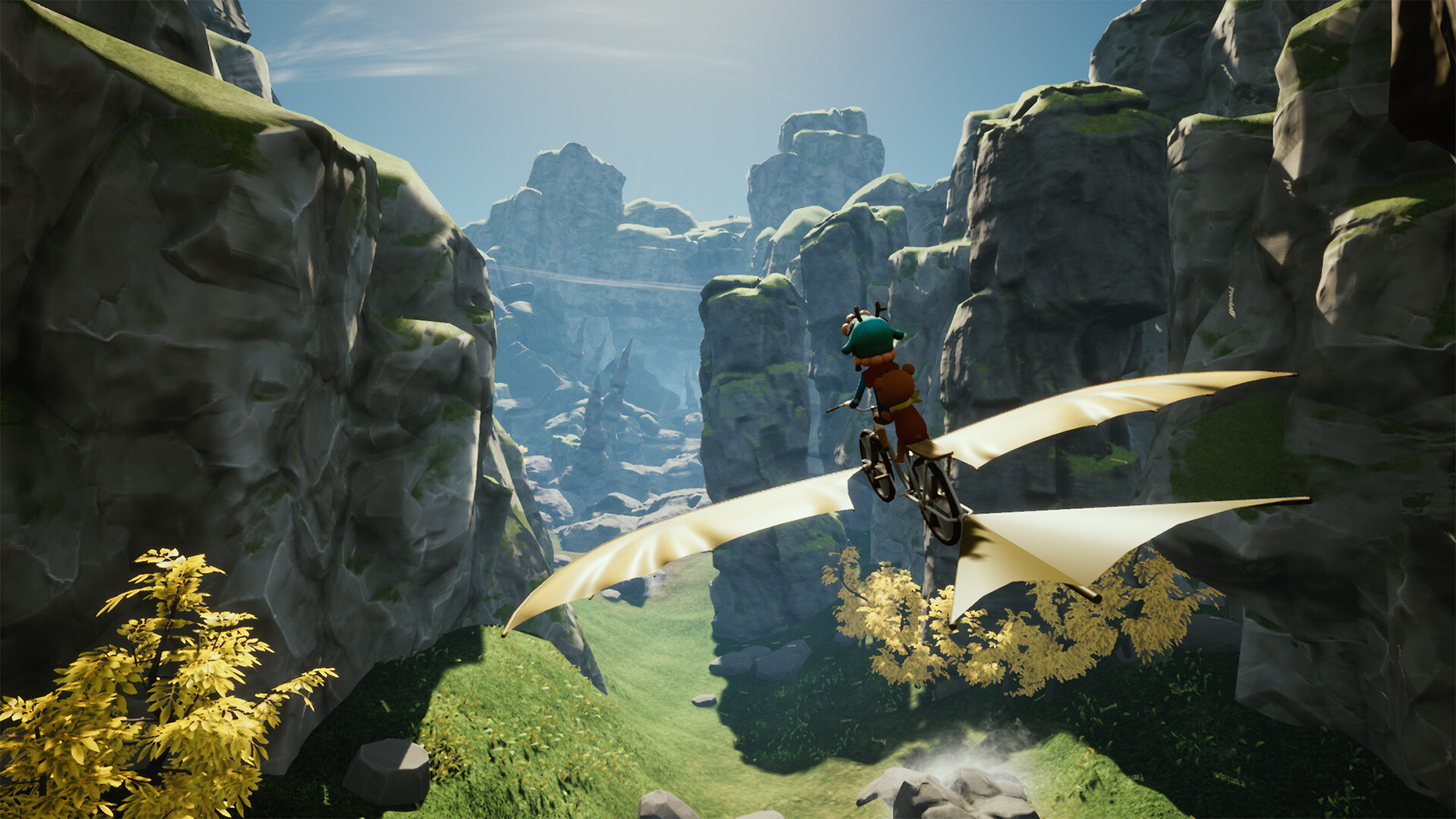 It's not all smooth sailing
Unfortunately, I did encounter one major stumbling block that luckily I was able to skip in the game's main menu. A particular puzzle had me needing to make use of some spiders that were nearby. I knew exactly what I had to do – use my torch to scare them down a particular route. However, after 10-15 minutes of trying various angles of attack, they would not cooperate. I've checked multiple playthroughs online and they all seemed to get passed it fairly easily in the way I was trying. I don't understand what was going on. The AI just wouldn't play ball.
Had I not been able to skip that section I'm not sure what I would have done. This also meant I missed part of the game – although having looked it doesn't seem like it was a lot. That being said, it was frustrating and really snapped me out of the game. Furthermore, I experienced some stuttering issues where the game seemed to be loading sections. Whilst not a huge deal, it was every time I entered a new area the game would stutter for a second or so.
Additionally, I felt like the audio was lacking at times. There were moments when it was completely flat and devoid of any atmosphere – almost as if it was bugged. It was strange and had the game feeling a bit empty.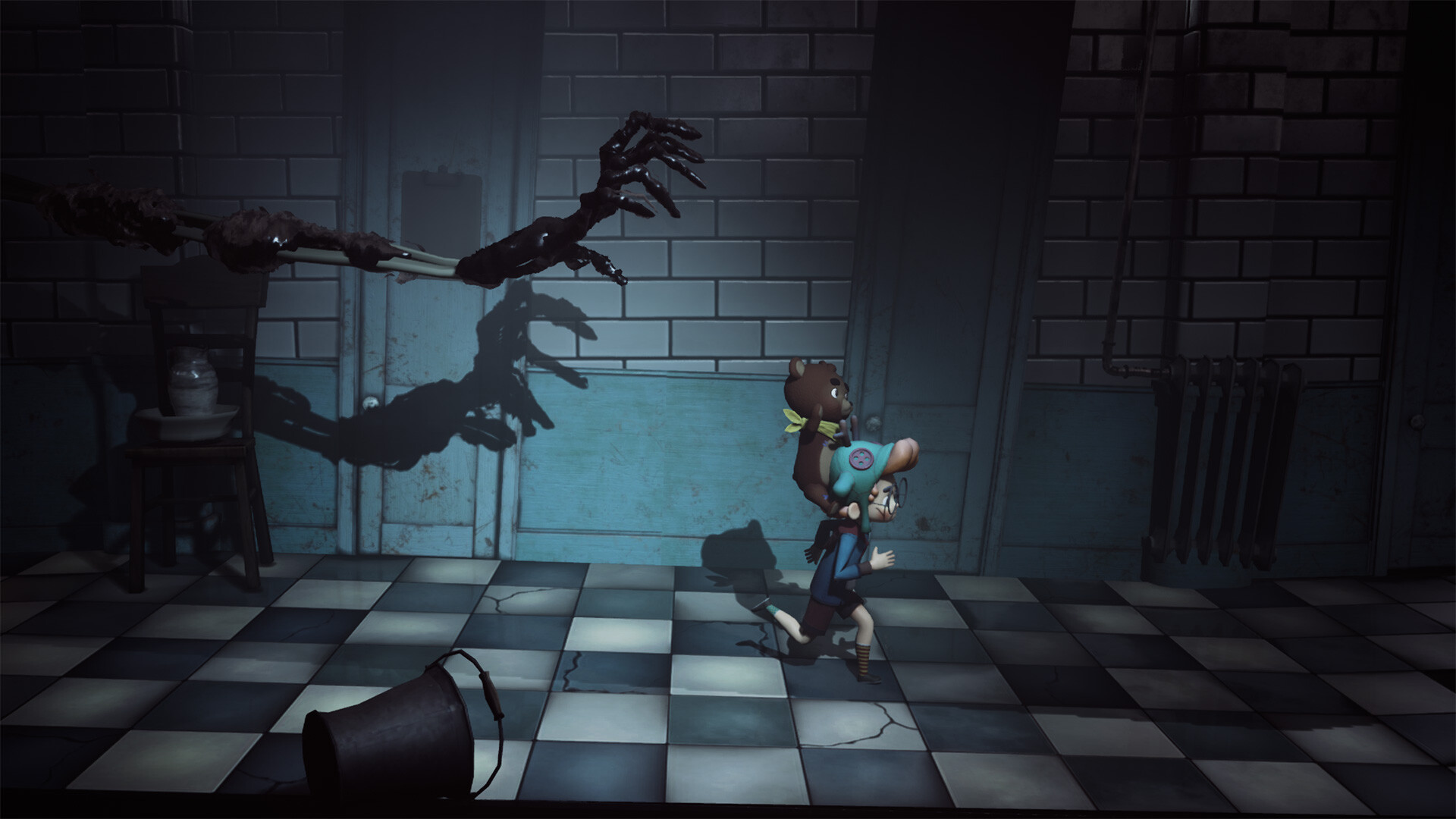 A charming tale
Despite those few minor issues, Daydream: Forgotten Sorrow is a charming tale of companionship and facing fears. The scenery throughout the game looks really good. There are some excellent backdrops at times. Overall the style of the game looks great. The variety of places you visit is fun and interesting and helped to keep me engaged.
The puzzles were also solid throughout. There's a good mixture of things to solve and rarely did I feel like I was just repeating the same puzzles in a slightly different setting. They weren't overly challenging – which I liked. This isn't the type of game where you'd want to be having to think for ages about puzzles. However, they do require a little thought just to keep your brain ticking over.
Just short of great
If those technical issues get ironed out and if the audio was a little more engaging I'd be saying this was a fantastic game. However, things just feel a little short for me. I still enjoyed the game overall. The story was good and had me emotionally invested for most of it. The puzzles were fun. The platforming was a little wonky at times. With some of the 3D spaces are a little awkward to navigate at times. But nothing a little 'practice makes perfect' wouldn't sort.
I think, however, that I wanted to like more than I did. It left me wanting just a little bit more in each area. Still, Daydream: Forgotten Sorrow is a solid game.
-Will