The Aliens franchise is one of my favourites of all time. I love the lore, the films were (mostly) great. I've read some of the books and played the majority of the games. One thing that seems to be prevalent in the franchise no matter the medium is that things are very hit-and-miss. We have had amazing films and more questionable ones. Some of the video games have been excellent whilst others have fallen short in a big way.
I was cautiously optimistic about Aliens: Dark Descent. For me, one of the most important aspects of 'getting it right' is the atmosphere.
First taste of action
As I made my way deeper into a compound searching for survivors I approached a crescendo of hive activity. My squad's prior actions of making a lot of noise dealing with the Xenomorphs have made them angry. Our resources were starting to run low as we'd been on this mission for a while. We find a survivor after a tense fight with a wave of Xenos.
However, they're out cold and need to be carried by one of my squad to the exit. That's one gun down for my squad. We start to move through the labyrinth of corridors to the elevator. More blips appear on the radar. They're chasing me down. I hunker down in a corner and set up a 'kill zone' with a turret and my squad covering the angles. Machine guns fire, grenades explode, and shotguns roar as they get a little too close for comfort. We deal with the incoming threat.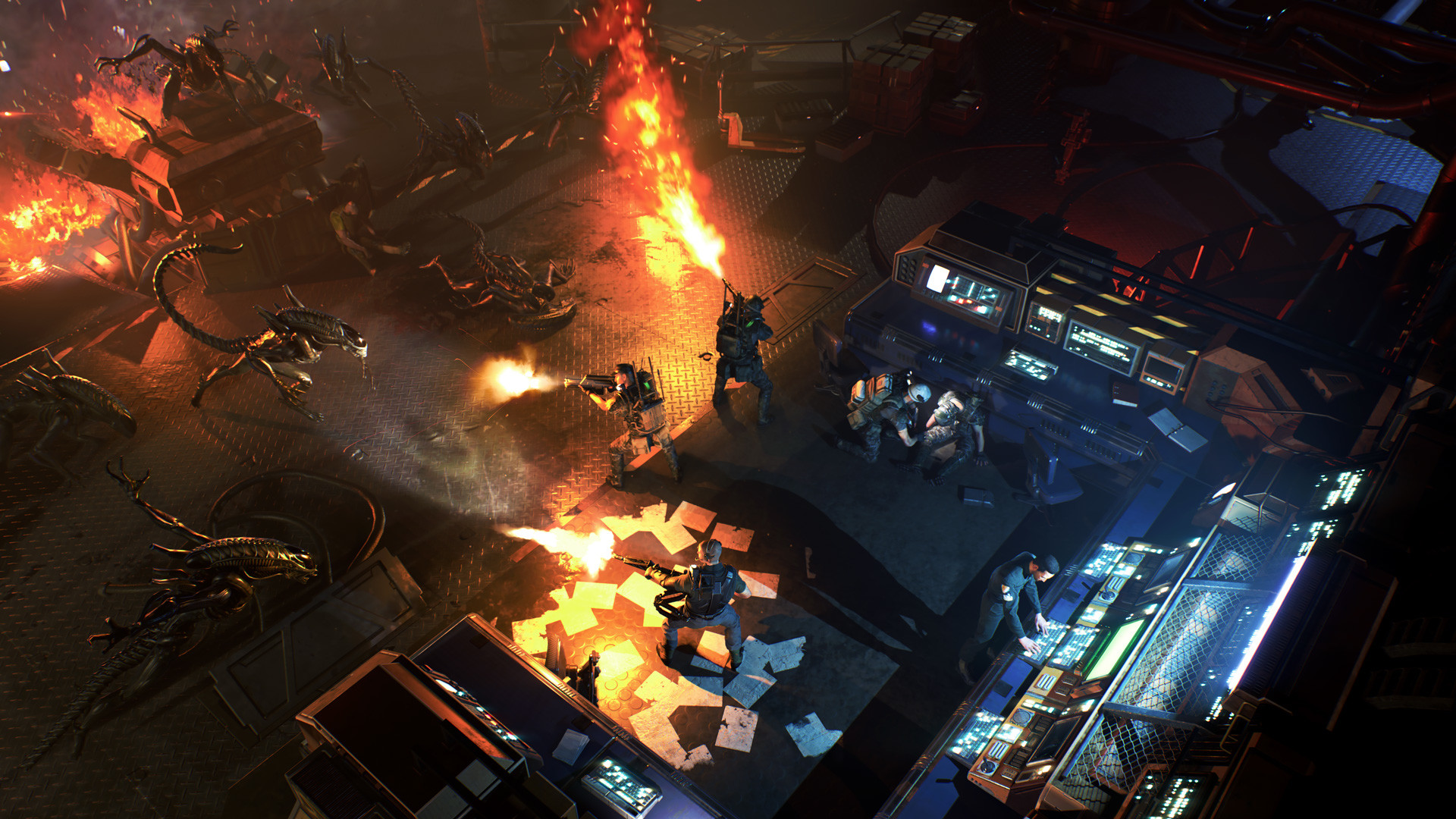 All looks safe until a Xenomorph suddenly appears behind me, grabs my squad member, and starts to drag them off. Luckily the alien is taken down before they can disappear. But now I have another squad member injured and unconscious. That's two guns down. We grab both the unconscious people and run to the elevator as more blips are pinging on my radar. More Xenos are coming. We make it to the elevator just as they breach into the room and make our escape.
That has been my experience of Aliens: Dark Descent so far and I love it. There are a lot of moments of quiet when you're stalking around trying to keep a low profile. These then boil over to intense action set pieces that require some quick thinking and, if you have time a bit of planning.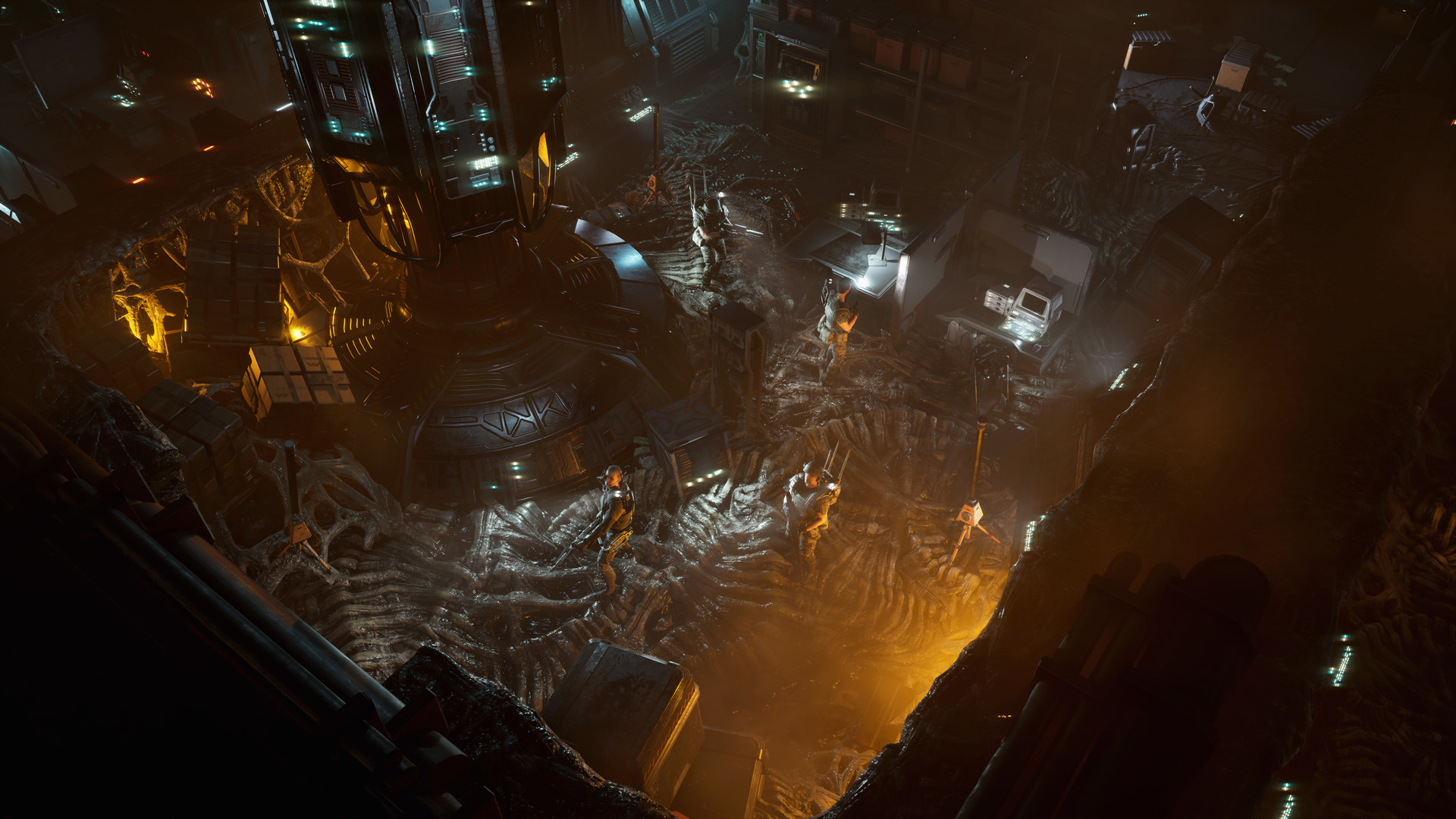 Just what I was looking for
Set on the planet of Lethe, you crash land after the typical Weyland Yutani stuff goes wrong. Replicating much of what Hadley's Hope looked like in Aliens, the outpost colonies on Lethe in Dark Descent look great. The constant dreary darkness and rainfall. The brutalist-like industrial sci-fi buildings feel like they've been plucked from the films and books perfectly.
That signature retro-sci-fi look is oozing from every part of the game from the janky old monitors with their green text glowing in the dusk. The bulky equipment your troops carry around.
Then you have the sound effects. Again, all of these seem spot on. The weapons sound as you'd expect. The screeches and shrill noises of the Xenomorphs ignite a terror within you as you hear them sprinting down a hallway.
I've been really impressed with the overall atmosphere of the whole game so far.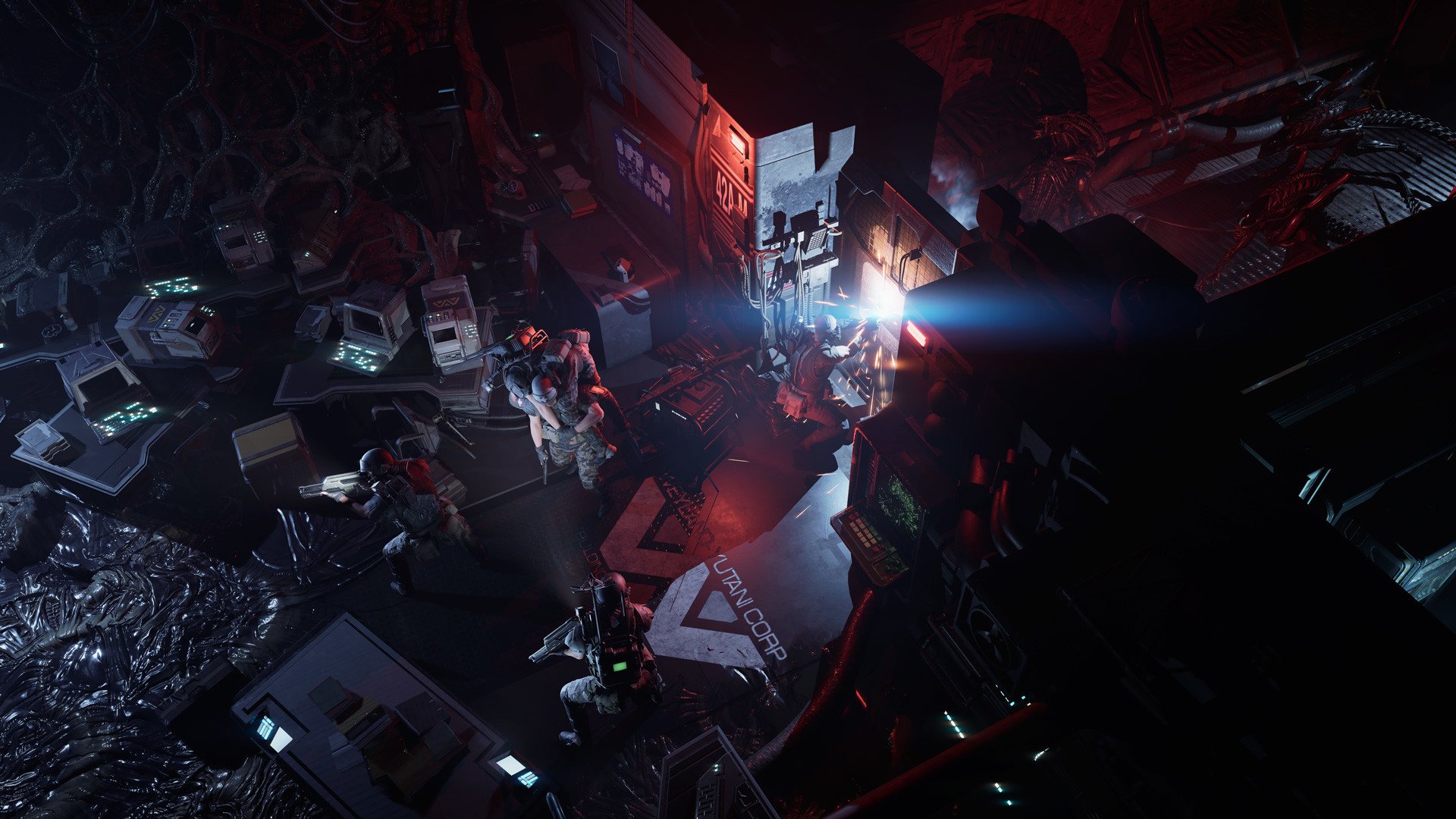 Tension building
I'm not normally one for horror games especially if they're first-person. I can deal with some scares and tension. However, when its a first-person game there is only so much I can enjoy. That's why I ended up watching a playthrough of Alien Isolation rather than finishing what I started.
With Aliens: Dark Descent there is a tension that runs throughout that builds as the every building threat of Xenomorpoh activity approaches. That being said, the fact that I'm overseeing my squad makes me feel a little less connected directly to that terror. Meaning I can solider on with the slight tension I feel. Don't get me wrong. When the hunt is on and those Xeno's are barreling towards you from across a compound and those intermittent beeps from your radar are increasing in pitch you still feel scared.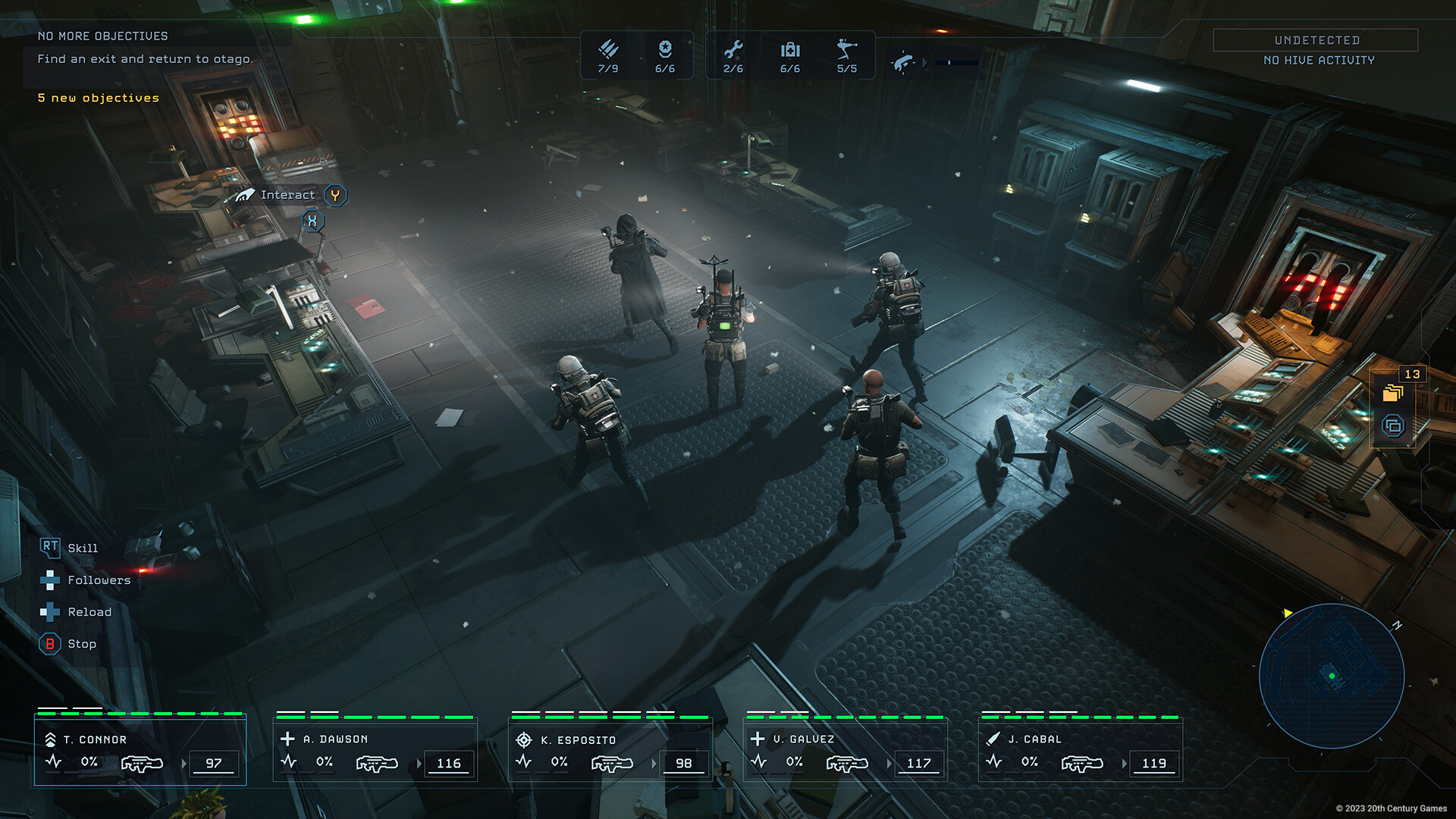 It's definitely a very tense game and that tension builds the longer missions go on, and the more your resources dwindle. At almost any point you can extract to head back to the safety of crashed USS Otago that acts as your base. Here you can heal up, level up, and invest in new tech and weapons. Then head back out to continue your mission.
I like that the mission area itself stays persistent. Any progress you've made remains, any objects you've destroyed will stay destroyed. It makes the mission and world feel more alive.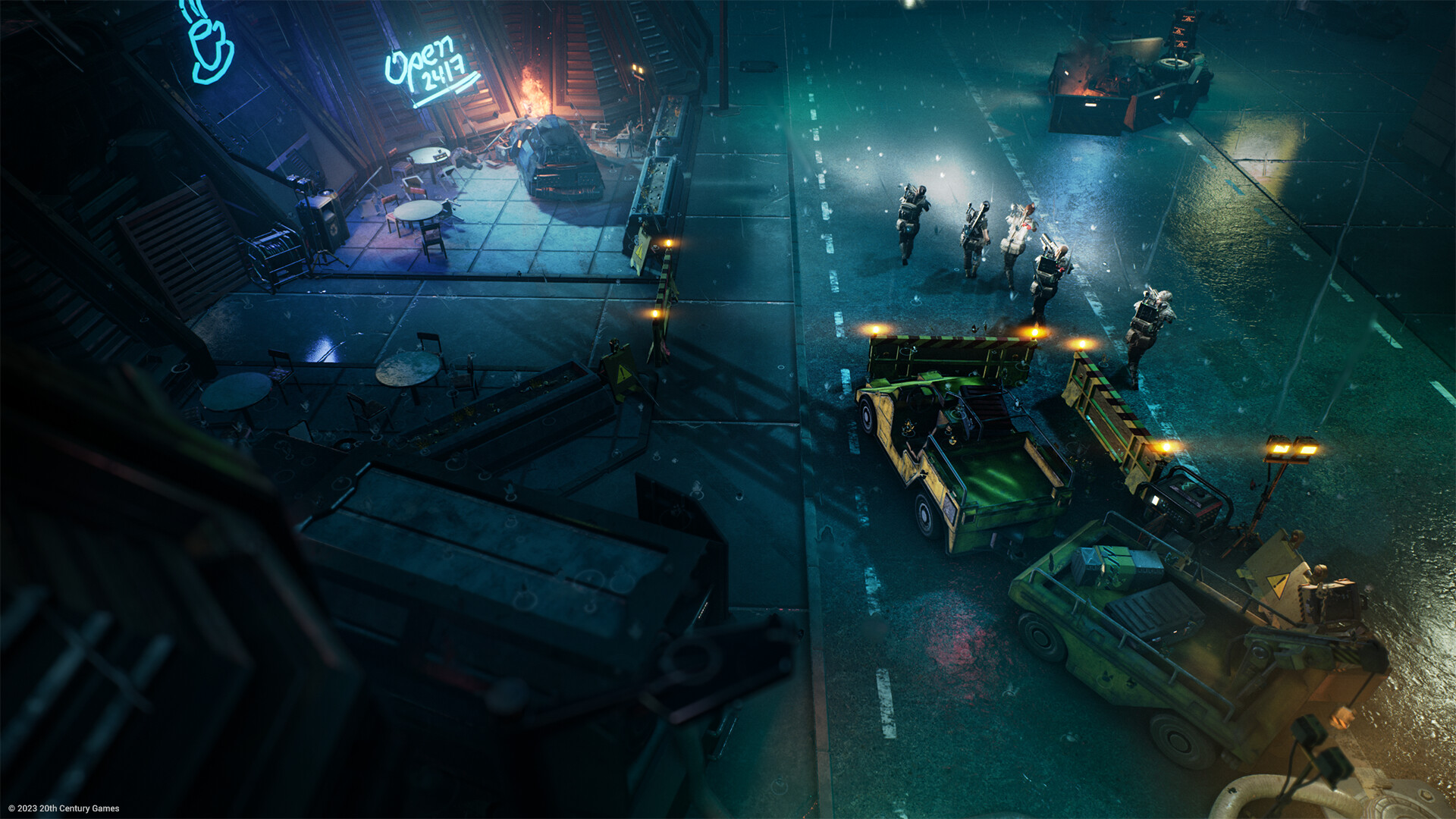 I love it despite it not being perfect
I'm only really a few missions into my adventures on Lethe but they've been really good fun. The atmosphere, the tension, and the world feel excellent. The tactical gameplay is good fun too. I like that it's not turn-based and that you only really slow down time (although there is an option to allow you to pause combat). Aliens: Dark Descent is another fantastic entry into the Alien franchise.
Sure some of the voice acting is cheesy and poor in places. However, all I wanted was a solid tactical game set in the Aliens world that nailed that aesthetic and I think we got it here.
-Will