With every dive that passes, Dave the Diver adds more and more stuff. The more you dive the more weird mini-games get added, the more the story branches into the strange and unknown, and the more customisation gets added. It's a lot and you might think it wouldn't work. However, it does, and it's excellent.
Platforms:  PC Steam,
Players: 1
Genres: Adventure, RPG, Casual
Developer: MINIROCKET
Price: £16.99
Steam Deck Verified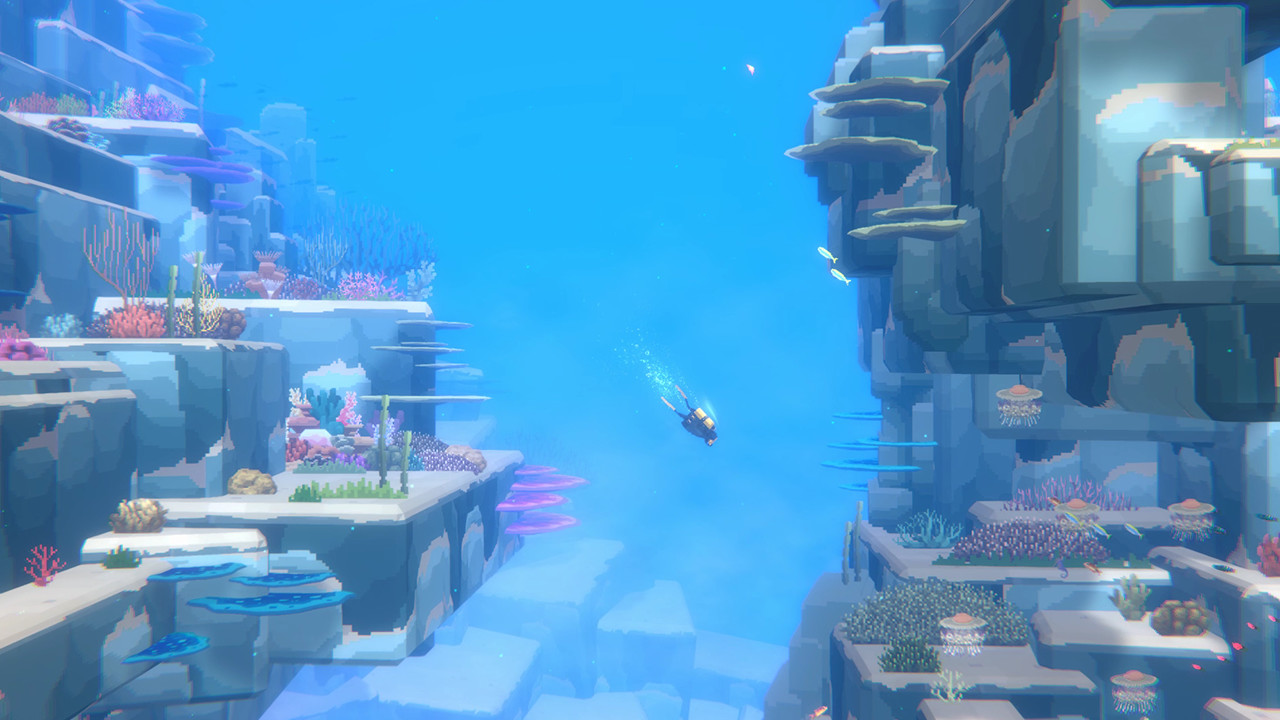 Dave The Diver Review
The Blue Hole is a mysterious place. A lush picturesque land and seascape with bountiful riches in the form of fish and actual treasures. By day you will dive off your boat to hunt for rare fish and other valuable commodities. By night you will sell those delicious catches in your sushi restaurant.
Part restaurant management sim, part casual rogue-like, with a sprinkling of exploration and some RPG mechanics, Dave The Diver successfully bundles a lot of ideas in a fantastic package full of charm and fun.
As you earn more money and reputation through your fishing and from pleasing customers in your restaurant. A deluge of options for quests will open up. You'll meet quirky characters that will ask you to find certain items. Offering rewards that will allow you to dive deeper for longer giving you more time to find those rarer fish. Additionally, you will be tasked with managing the restaurant side of things. Picking menu items, and hiring staff to help with service. As well as running the service yourself making sure you satisfy customers' demands with the right dishes at the right times.
The storyline is pretty fun and light-hearted. It doesn't take itself too seriously and you'll meet many silly characters that dish out a good number of quest lines to follow.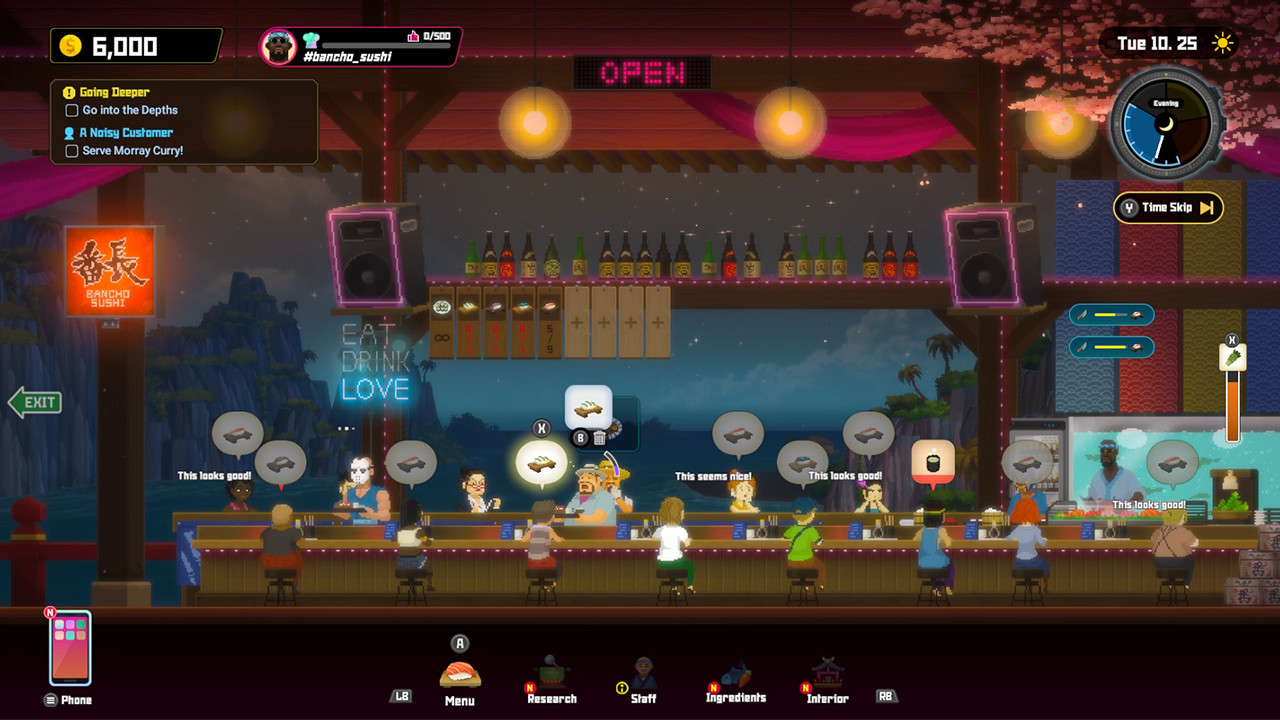 Many mini-games for maximum value
Whilst the main game is diving during the day trying to catch the best food and valuable items. There are plenty of other micro-gamified mechanics to get stuck into. Whether that be taking pictures of the fish you see. Catching all of them and finding the best versions of fish with a star rating applied to them. Furthermore, the running of the sushi restaurant has you running back and forth from chairs. Bringing food and drinks, clearing tables, and more. Or simply check out your social media and see how well the restaurant is being received through likes and posts of appreciation.
There is quite a lot thrown your way at the start of the game with each day feeling like it chucks in another game mechanic for you to keep on top of. Your mobile phone acts as a sort of hub for all of this. You can check quests, and buy new upgrades for your gear, or browse your social channels. Furthermore, you can keep in touch with the many contacts you will make throughout the game. It actually all works very well and quickly becomes a manageable prospect.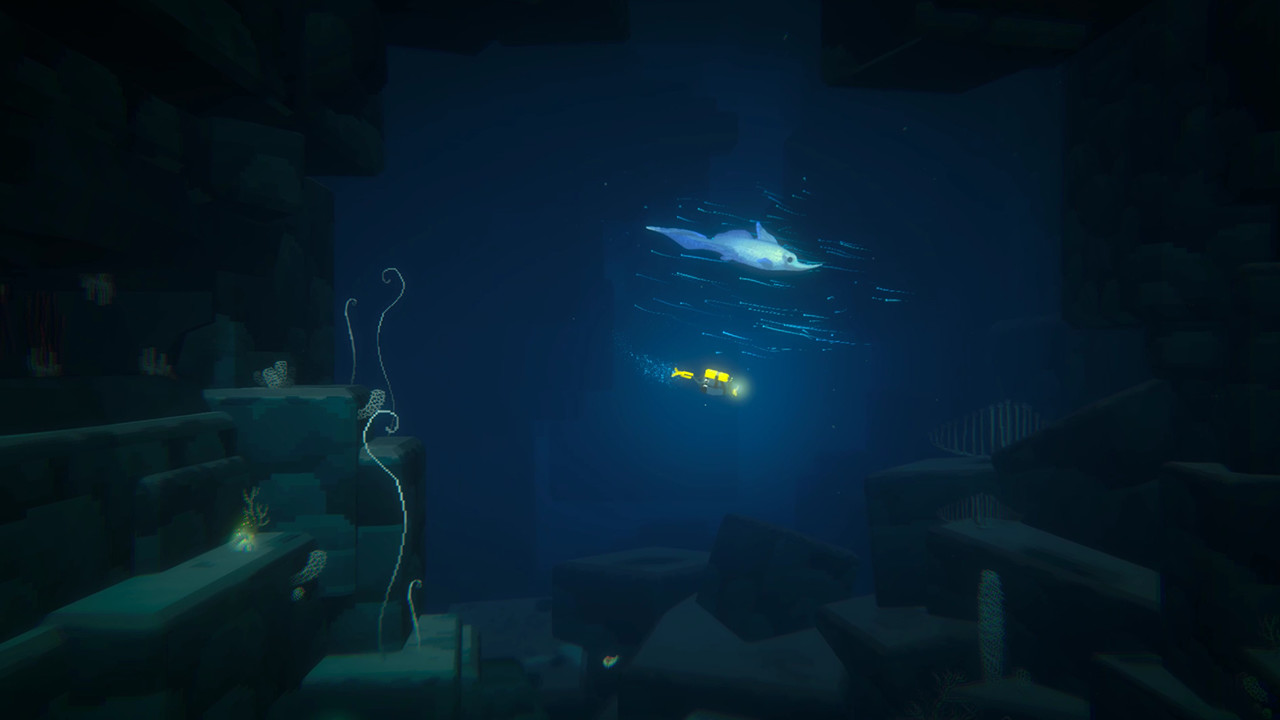 Dive to your heart's content (mostly)
Diving and exploring the Blue Hole will take up most of your time thankfully there is lots to see and find when you're in the crystal blue waters. With plenty of fish to discover and catch. Some of which will put up a fight, meaning you may need some weapons to help you. Additionally, there are many treasures and scraps of materials that you can hunt for. All provide you with money or quest progress.
You will have the manage your oxygen levels. To help you, you can find extra oxygen tanks dotted around allowing you to stay underwater longer. There are also some quick escape pods underwater that will let you have a quick route back to the surface. It's worthwhile remembering where these are as you pass them as they just might be the difference between a successful dive or not. Furthermore, you will have to get upgrades to your diving kit to allow you to go deeper as the pressure builds the further down you go.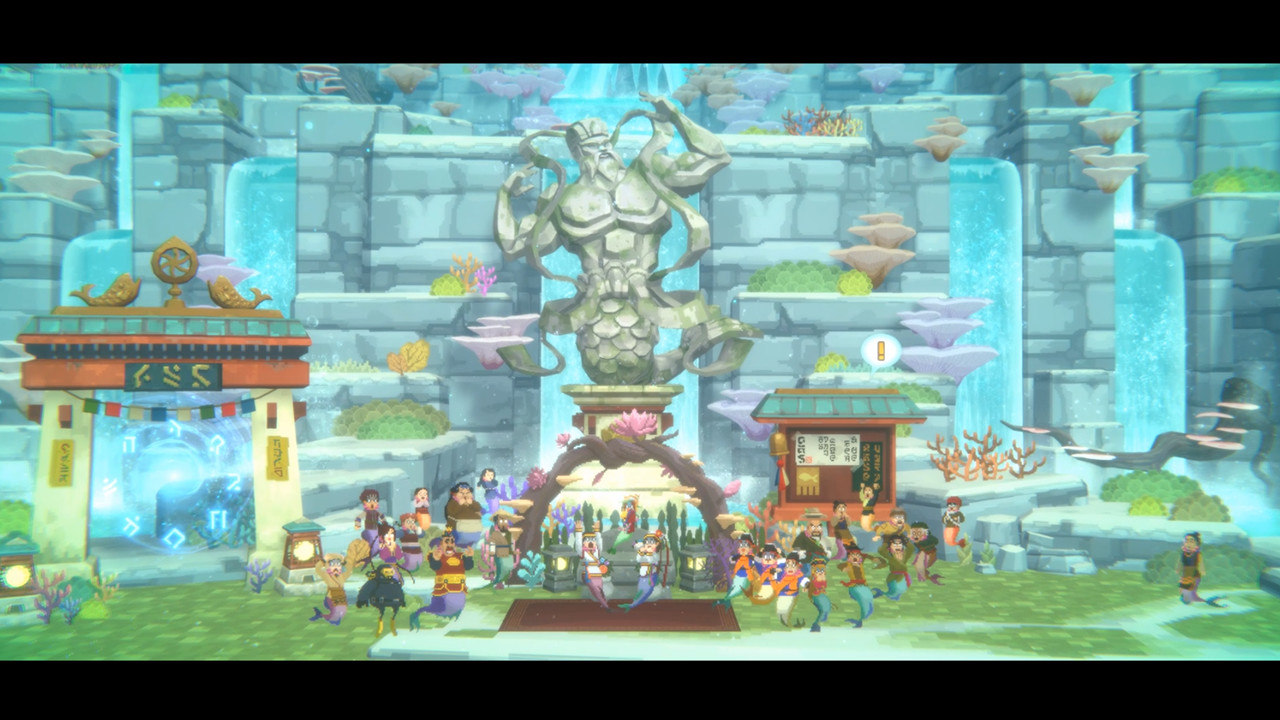 It's fun to explore and the risk/reward of going just that little bit deeper keeps things interesting. Will you find a big payday 10 metres further down? Or will you run out of air? Thankfully, it's not too punishing if you do end up with no oxygen and you're quickly back in the waters or in the comfort of your sushi restaurant.
Great fun on the go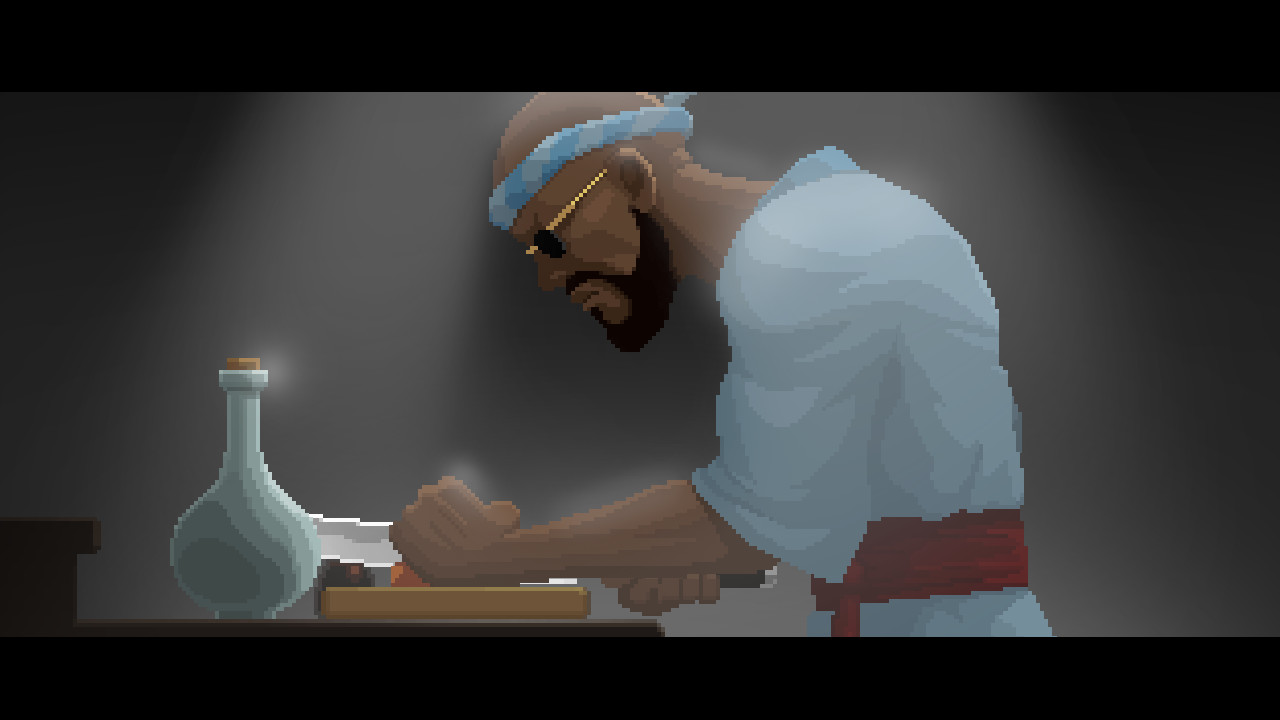 My Steam Deck is pretty much an Indie machine and Dave The Diver is exactly the kind of game for it. It runs perfectly on it (as well as on a desktop too). It's such a fun little game that doesn't really do much differently from many other games when you break it down. However, it does deliver all of its 'bits' really well. Dave The Dive looks great and is super good fun. This is a sleeper hit of 2023 – Although saying that, its popularity has grown (deservedly so) massively since its launch.
-Will