I miss loot boxes in Overwatch. There I said it. It's true and it's probably the last thing I would have thought I'd say I don't like about the new model of Overwatch 2. But somehow I'm at a point where I feel like the old lootbox system was more rewarding than what we have now.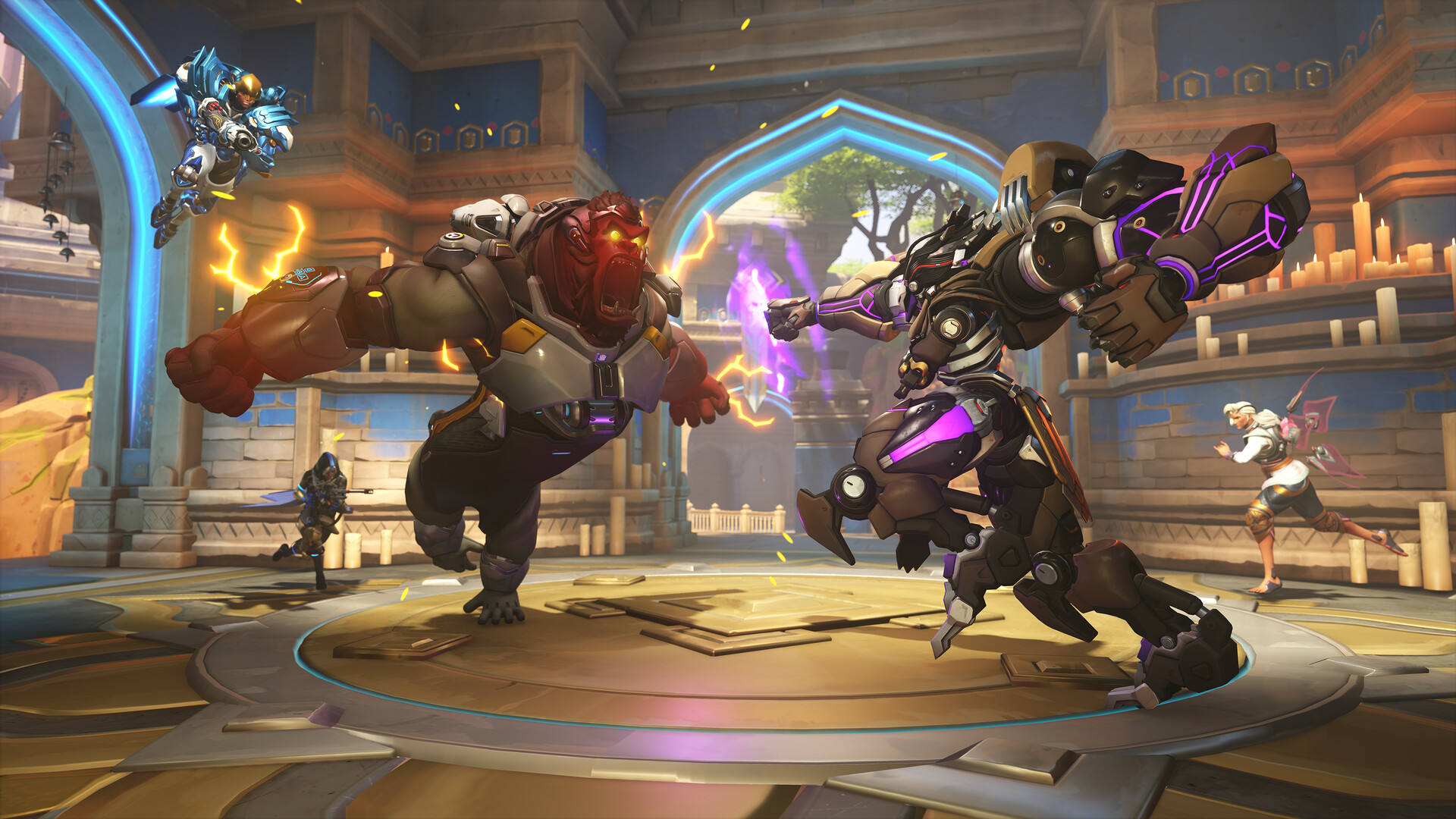 We've come a long way (for the worse)
Many have already made their feelings clear about the current direction of Overwatch 2 since it was released on Steam. It is currently the lowest-reviewed game on Steam ever. However, that weirdly got me interested in playing again.
I've played Overwatch on and off since 2016 during that time I've dipped in and out but have racked up over 500 hours of playtime. In the last couple of weeks, I've had a bit of an itch to play it again. This arose off the back of what was basically bad news… Which is a little odd I suppose. We've had pretty solid confirmation that the Overwatch League is dead, and the launch of the game on Steam went terribly.
In spite of that and in spite of all the bad things about the current state of the game I do enjoy playing it. The hero design is excellent, and the stories – as short or light-touch as they might be, are brilliant. The gameplay has always been good fun for me. That being said since the switch to version 2.0 monetisation has taken a dire turn. Skins that cost £10 – £20 each are the main crux of the issue. It's greedy and feels like some kind of final cash grab to get the last drops of revenue out of the franchise before it dies to satisfy some shareholders.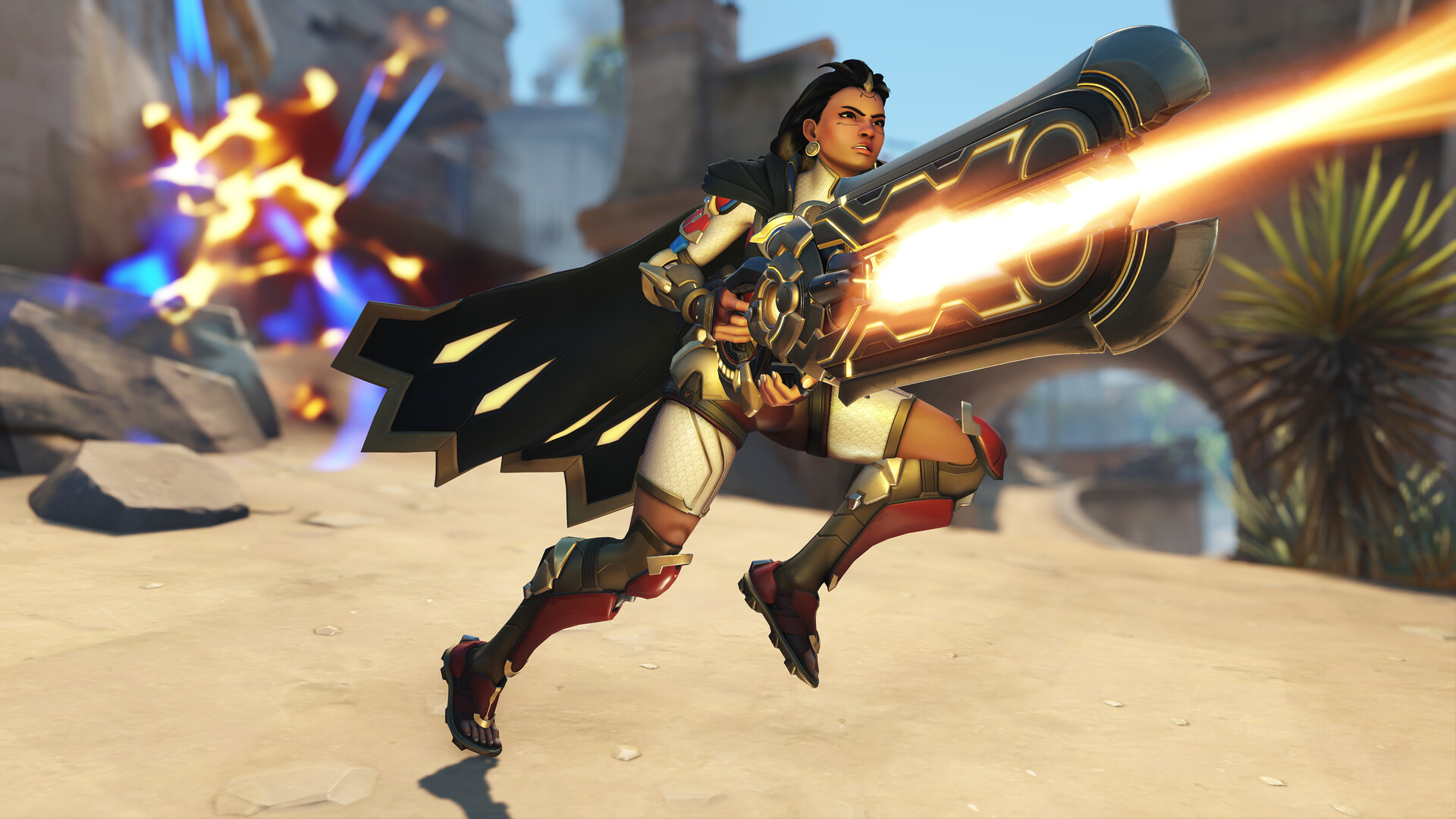 There is light in the dark
There is no denying that love goes into what is being created. A lot of the skins for heroes are cool. But I don't want to be spending £20 on them. With the current battle pass can unlock 9 skins. I'd say half of them are good the others are mediocre. However, I will say that when you do get great skin from the pass i.e. the mythic skins they generally are excellent. But, we all know that the best ones are kept as direct purchases or as part of some 'bundle' with other random charms or voice lines in a veiled attempt at offering value for money.
It's mad to think that I miss the days of being able to earn loot boxes from playing during timed events and I was able to unlock all the skins. Whether it was from getting lucky with a loot box, or from earning enough credits to buy a skin directly. Most of the time I was playing the game enough to earn everything I wanted even with RNG in the mix. Fair enough you do get some credit in the battle pass on the skins that have previously been released – some of which there are excellent. However, that's only 2000 credits from the battle pass. Which in most cases will buy you one Legendary skin.
As I've been playing it fairly regularly I picked up the battle pass. I like the Ana skin as someone who has tended to play a fair amount of Ana. Now I'm about to complete it – helped by the triple XP weekend and have to say most of the content in the pass is pointless. There are souvenirs that seem like the most pointless thing ever. I'd say only emotes and voice lines are worth it alongside the skins. But even those aren't that great.
It's a shame this is where we are
I get it, the game needs to make some money. But I'd be so much more inclined to buy skins directly if they were £5 maximum. Or you could buy a bundle of Legendary ones for £10. I just can't justify spending upwards of £10 on one single skin.
It also feels cheap that we don't get more coins from the battle pass. I know a lot of people suggest you should earn enough to buy the next battle pass. I'd happily take half. It's so stingy at the moment. Although I don't see it changing.
I can't help but feel like we're approaching some kind of end to Overwatch. The Overwatch League has failed financially for years. The complete gutting of the PVE content was a real kick in the teeth for many fans. Maybe things will improve after the Steam backlash, but that remains to be seen.
Honestly, I'd be happy we saw loot boxes come back, which feels like a wild thing to say…
-Will