As I wall run across a gap, grapple onto a thing dangling conveniently in place for me to bridge another gap. I land at the feet of an enemy and immediately slice them in two all within a second. It's hard not to feel like, whoever these evil overlords are who occupy this place, they would make it a little more difficult for me to get around…. I guess they forgot to consider that it would be a haven for a cyber ninja assassin to use as a playground. Sucks to be them I guess, because I'm dicing up your goons like a game of fruit ninja on steroids.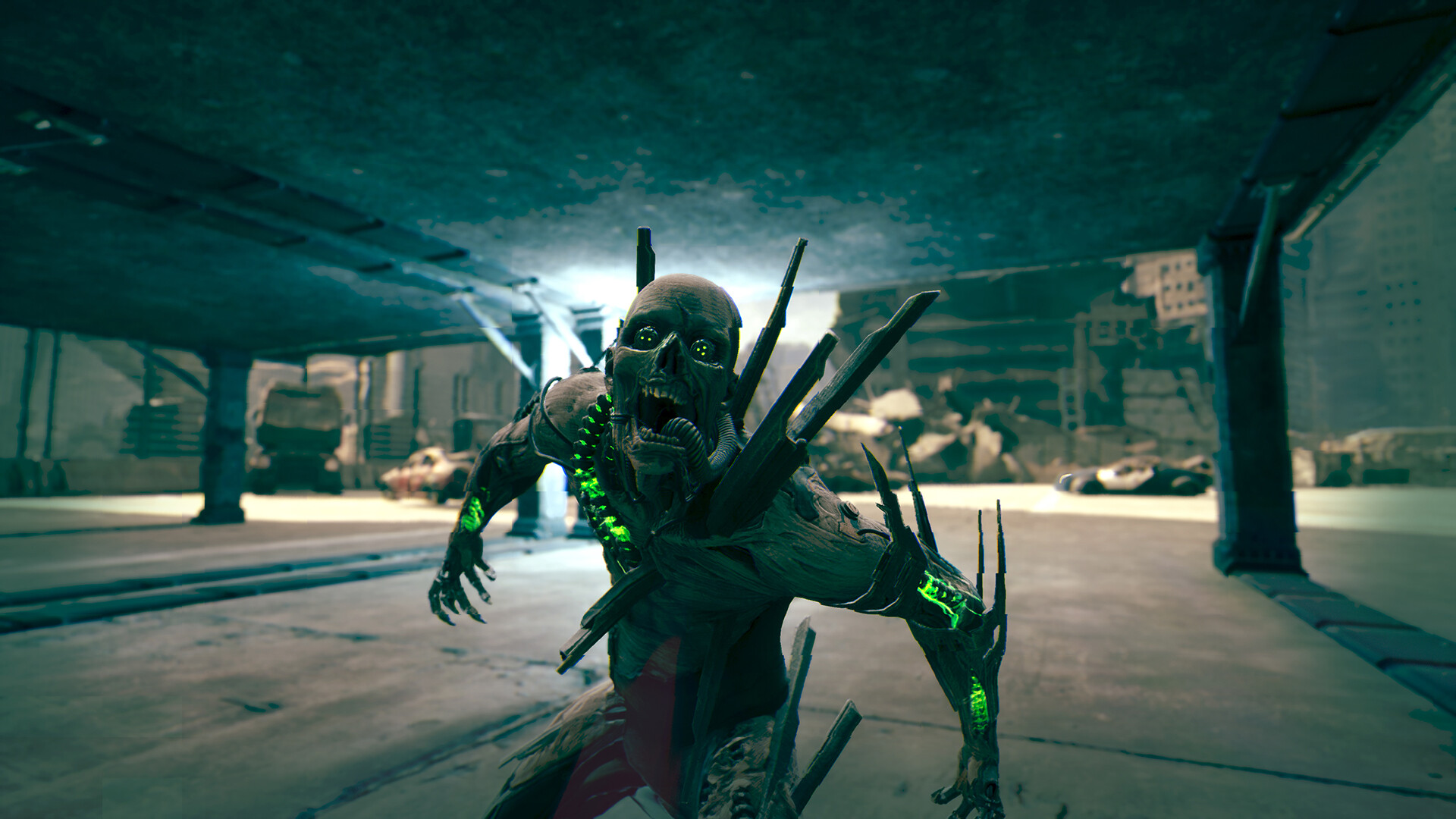 Ghostrunner is back
A tyrant has fallen, and, in their place, a new threat has arisen. An AI cult has assembled in the Dharma Tower. But fret not because Jack is back to dish out some serious ass-kicking in Ghostrunner 2.
I got to go hands-on with an early section of the game. During which I got a taste of the fast and intense melee combat as well as blitzing around on the new motorbike.
Ghostrunner 2's combat is fast and furious. Take one shot and your dead, let anyone get close enough to hit you before you hit them, dunzo, try again. Having said that, it doesn't feel punishing or frustrating. The speed at which you're back in action trying once again to perfect that chain of attacks is almost instant. In fact, it's kind of fun to try a specific sequence a couple of times. Tweaking your approach, changing your path of attack, and seeing what crazy moves you can pull off with as much fluidity as possible.
The cyberpunk world looks fantastic, the environments are cool and dripping with a hazy neon brutalist atmosphere. With the sheer scale of the structures feeling oppressive around you.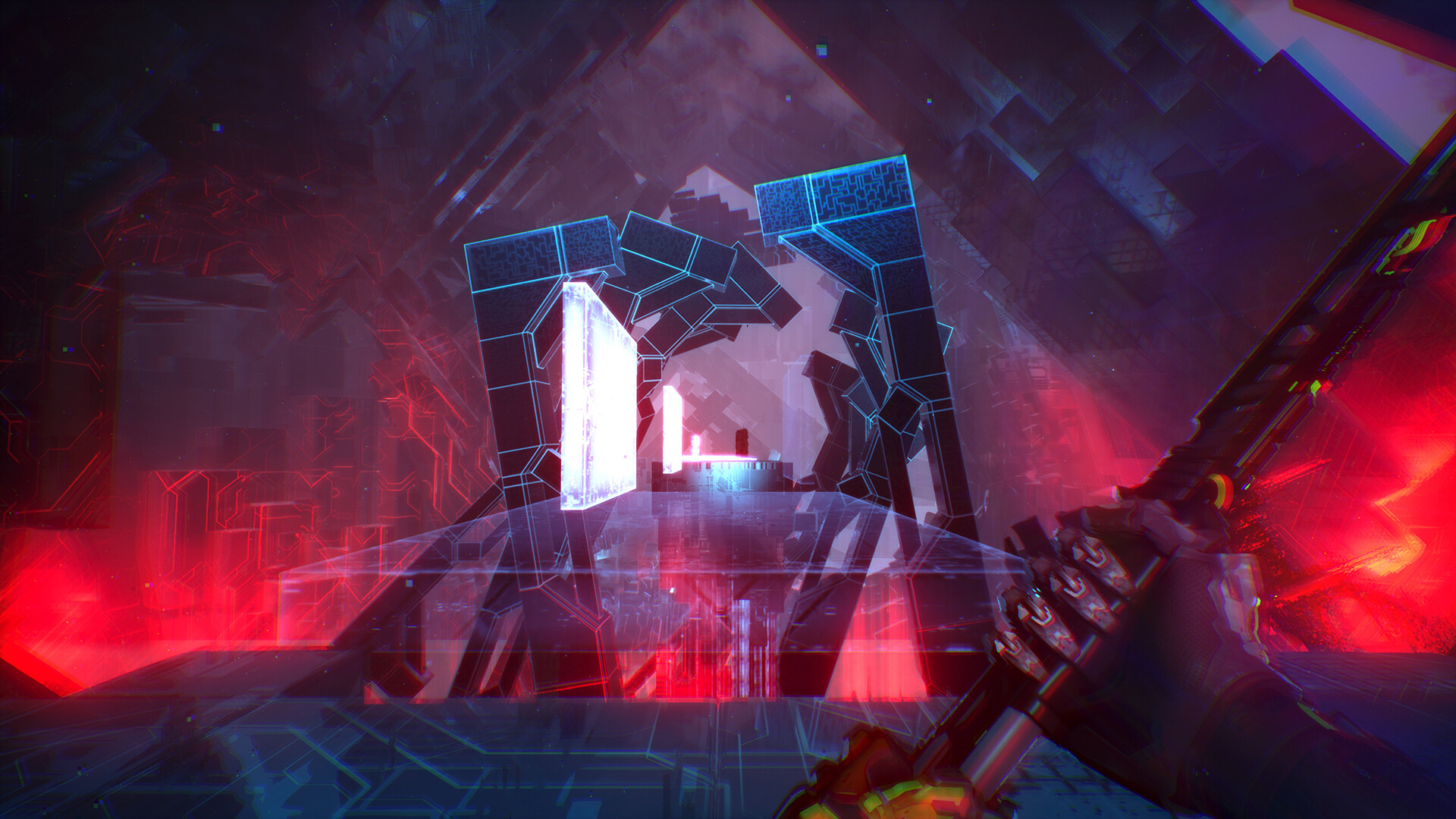 Falling with style
Wielding your katana you can't help but feel like a badass as you easily dispatch enemies with a swift slash of your sword. The environment becomes your playground as you quickly and easily traverse around. Grappling, grinding, sliding, jumping, and dashing are all tools you will become extremely comfortable performing as you explore. With more freedom for exploration, you can find new routes and new secrets.
Additionally, you will have other new ways to make use of the environment. Such as conveniently placed exploding barrels tantalisingly close to enemies. Throw shuruken to stun your foes allowing you to close the gap efficiently. Use abilities akin to a force push that move can move objects opening up new paths.
Not only are there loads of options for how you want to tackle your fights against various types of enemies each with their own attacks you will need to learn. Levels are now more non-linear allowing not only for more exploration outside of combat. But new and interesting approaches when engaging in fights.
Player progression has also been reworked – although, during the preview, I didn't really get to see it. However, with new abilities to test, and ample opportunities to experiment I'm sure you will find tonnes of ways to become the most efficient assassin.
Ride or die
I also got a taste of the new motorbike where you hurtle down roads and through tunnels at breakneck speeds. One wrong turn and you're back to a previous checkpoint. Much like the melee combat, the bike section is fast and slick and looks damn good too.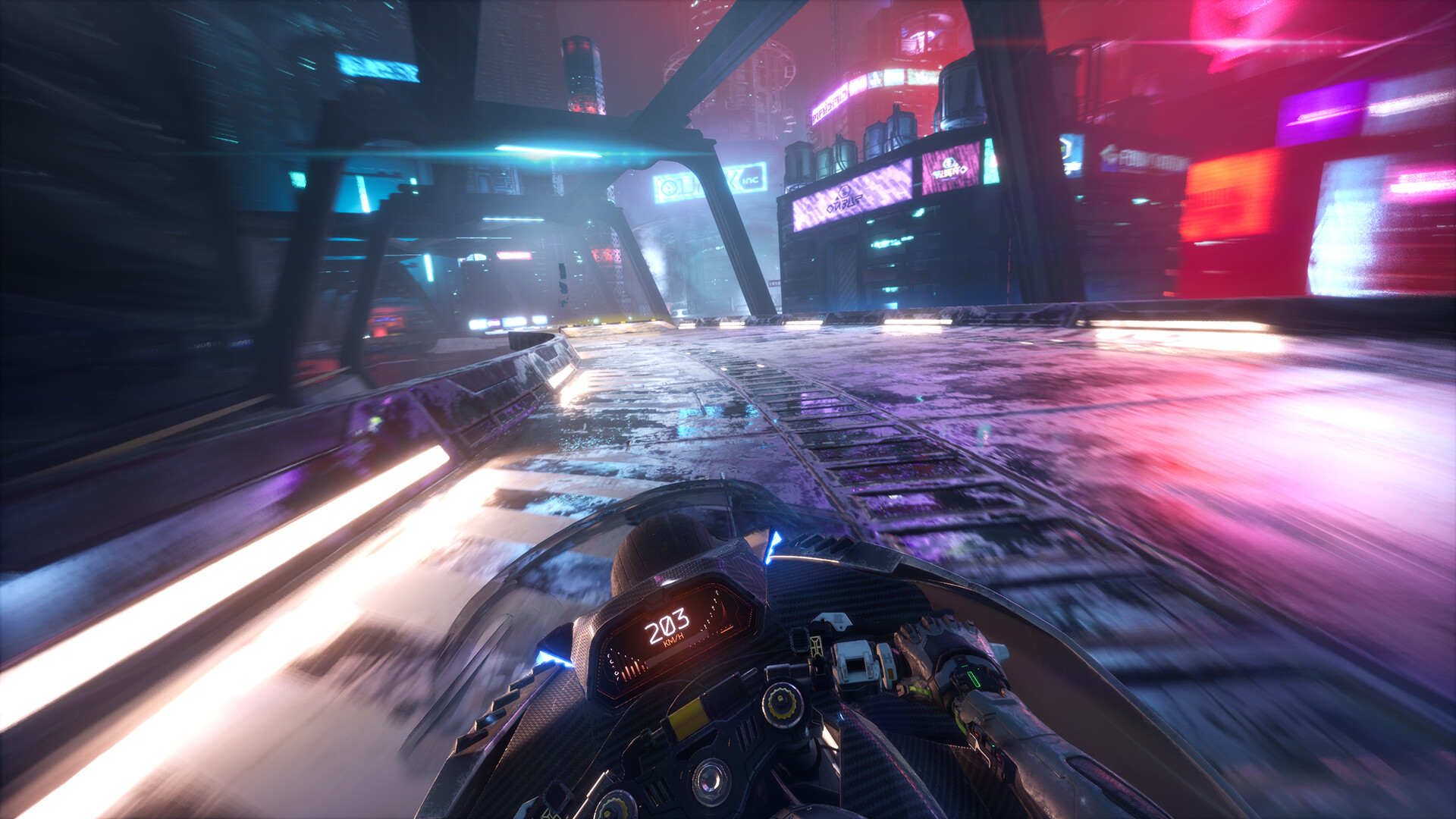 It has been described as vehicular combat as well, so I'm guessing in later levels there may be some actual fighting when riding. Rather than just speeding through a course, which I did, which was still very cool might I add! I'm interested in seeing where this part of the game goes.
Coming out on 26th October 2023 Ghostrunner 2 on PC, Xbox, and PlayStation, it gives off an impressive first look. With stylish combat, slick visuals, and fun skill-based combat. The full game should be an absolute blast!