The Finals open beta has just wrapped up and it has to be said that it seems to have been a pretty big success. I've seen loads of content creators talking highly of it and many others sharing positive opinions. It boasted 7.5 million players taking part over the week. I for one thought it was excellent. But can it survive in a sea of competitive shooters?
What does it take for a new game to survive?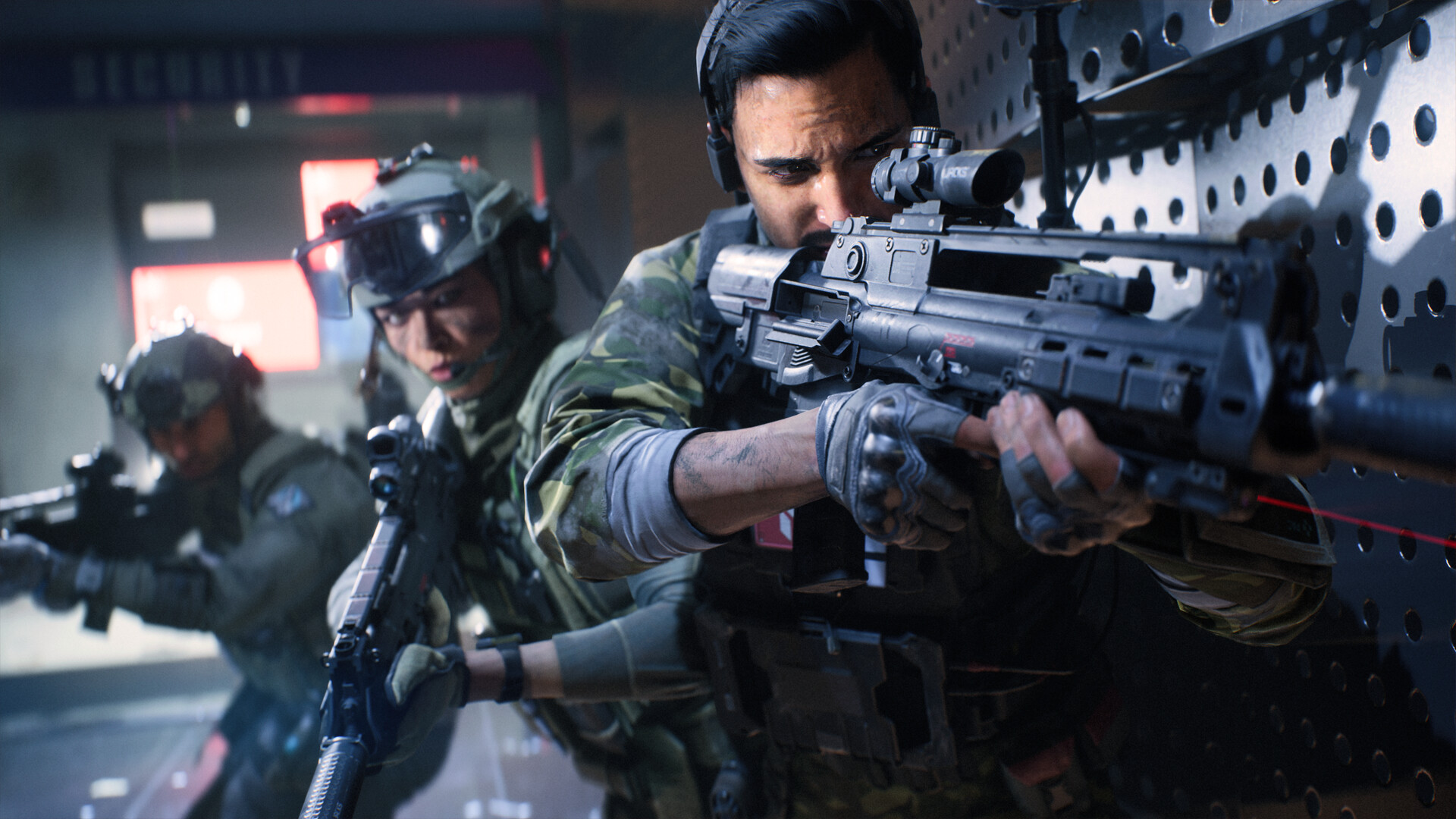 It's fair to say that the market of multiplayer FPS games is locked up between a handful of games. Call of Duty and Battlefield are long-standing in the genre after decades of games. Both offer different experiences with Battlefield opting for more open warfare with a focus on vehicle combat as well as run and gun gameplay. Call of Duty has traditionally focused on smaller maps – 6vs6 game modes with quick time to kill and a penchant for quick reactions. That being said, more recent COD games have broadened their scope with Battle Royale that's now probably more popular than the traditional multiplayer.
Additionally, for a long time, Counter-Strike has had a hold on the twitch shooter genre with high a skill ceiling and hyper-competitive team-based gameplay. There is also Ubisoft's Rainbow Six Seige – another highly skill-based twitch shooter which still brings in a good competitive crowd. Even Overwatch – a game more on the competitive peripheries, came out 7 years ago. The only game to really challenge those in more recent years is Valorant. Which has snatched a pocket of the market offering a new hero-based twist on the Counter-Strike formula. Then you have Fortnite, although it's third-person so not quite the same.
Outside of those games, there aren't really many others that challenge in a multiplayer competitive area. Yes, there are other successful FPS games like Tarkov or PUBG, but to me, they sit in different spaces. It seems like any new games that come along and try to carve out a little piece of the market struggle to succeed. If I look back over the past decade of PC gaming the main games have all been the ones listed. There have been a few others that I've tried and enjoyed, but many seem to fade away pretty quickly.
What is The Finals?
If you don't know, The Finals is a competitive FPS that sees players competing in a game show-style arena where you will fight in teams of 3 against two or three other teams, over boxes of cash – or vaults. There are a few different modes to play – although each follows a similar structure. You fight to capture vaults of cash, then have to deposit them in designated cash-out safes. One mode has you defending the safes whilst the money cashes out so can therefore be stolen. Whilst others it's an instant cash out. But the premise is pretty much the same.
There are three different types of character classes, Light, Medium, and Heavy. Light has less health and quicker movement leaning towards being a glass cannon assassin type. They can make use of grapple hooks, invisibility, sniper rifles, SMGs, and loads more. Whilst at the other end of the spectrum the Heavy is slower with more health. More akin to a tank. Good at holding down locations with grenade launchers, flame throwers, barriers, and other useful utilities. In the middle is the Medium offering a balance between the two. Each class feels pretty different to play and has a different approach and style for you to master.
The Finals also features mass destruction of environments. You can entirely level buildings and it's really impressive. Maybe a team is hunkered down above you in a building. You can blow the floor out and drop them down to you. Additionally, you can make use of explosive fuel tanks, poison gas tanks, and expanding foam tanks all around the maps to create new ways of fighting or accessing locations. The variety of creative plays is off-the-scale and creates loads of unique ways to play.
It feels fresh
From the distinctive styling of the game to the movement and destructibility, The Finals feels really fresh. Like something new, that we haven't seen in a long time. The gameplay is fast and frantic and can certainly get pretty sweaty at times – especially in the Tournament modes. There is definitely the opportunity to hit a high skill ceiling which will appeal to people who love a competitive challenge and we're already seeing loads of nutty plays popping up in YouTube compilations.
Additionally, there's the fun factor of last-gasp plays that can completely turn around a game. The fact that you throw the cash out boxed pretty long distances means you can go for a Hail Mary throw in the dying seconds of a round to try and turn around your fortunes. Furthermore, with all the gadgets on offer, there are so many creative ways you can combine them. Strap some C4 to any canister and throw it detonating it just at the right time could blow open a building or wipe a team out in one. You can create bridges of expanding foam to cross gaps. See someone using a zipline? Blow it up and watch them fall to their doom.
There is an almost endless amount of creative fun to be had.
Can it break through?
As I've already mentioned there are some already well-established franchises in the multiplayer FPS world which makes it hard for others to break into and be successful. But I really think The Finals could be a contender. The open beta went extremely well. Not only was it played by millions, but it also received really high praise. Furthermore, it performed really well. If that was how the product was on release then people would be happy. Far too often these days we see games released in sub-par condition with too many bugs and server issues. To be honest, I've no doubt that there will be some kind of server issue when it does release because that just seems to be something developers can't solve.
However, in terms of the game's actual performance, it ran fantastically. I didn't run into any bugs, I've not of others expressing any major concerns either.
The fact that it will be free-to-play lends itself to being easy for everyone to try out. Hopefully, that will mean players will stick around as I think it is good enough and fun enough to stay entertaining for a long while. Let's just hope the monetization isn't too crazy.
Developers Embark Studios are also making Arc Raiders – which also recently had a pretty successful beta, albeit not quite as well received. One thing for sure is that they know how to make a good-looking game. I'm excited for their future.
-Will