If you happening to be browsing Twitch's top played games this weekend you may have spotted an extremely colourful entry sitting proudly among the most viewed. That game was Fall Guys.
The massively multiplayer party game releases next week and is just the kind of game that we could all do with right now.
Platform: Windows, PS4
Release Date: 4th August 2020
Price: £15.99
Developer: Mediatonic
Publisher: Devolver Digital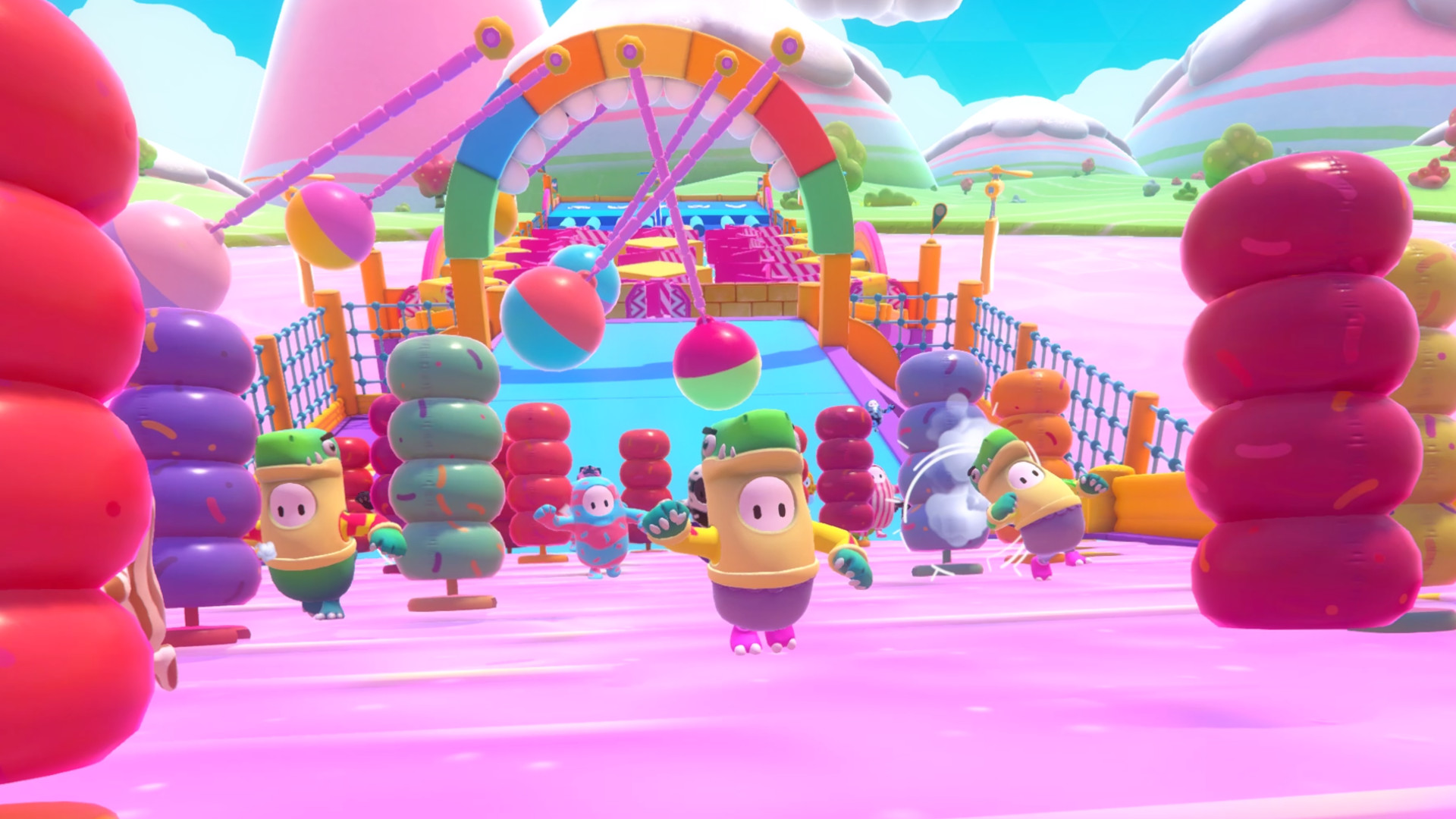 Fun House, Takeshi's Castle, Total Wipeout. These are all game shows with the premise of the contenders trying to make it through various obstacle courses. And in many ways, Fall Guys is no different. You and 59 others will be battling through various stages all with their own challenges to overcome. Each round a certain number of players will be eliminated and you'll have to make sure you stay ahead of the pack to progress. Each round the numbers dwindle until only one Fall Guy is crowned champion!
Battle Royale like you've never seen
Fall Guys: Ultimate Knockout is basically a Battle Royale. However, you don't have weapons. All you can really do in don your ridiculous outfit and run. Whilst in essence this is a BR game, it's not like any you've played before. Gaint obstacle courses, where everything from dodging falling fruit, jumping across spinning platforms, to playing a weird version of football stand in your way.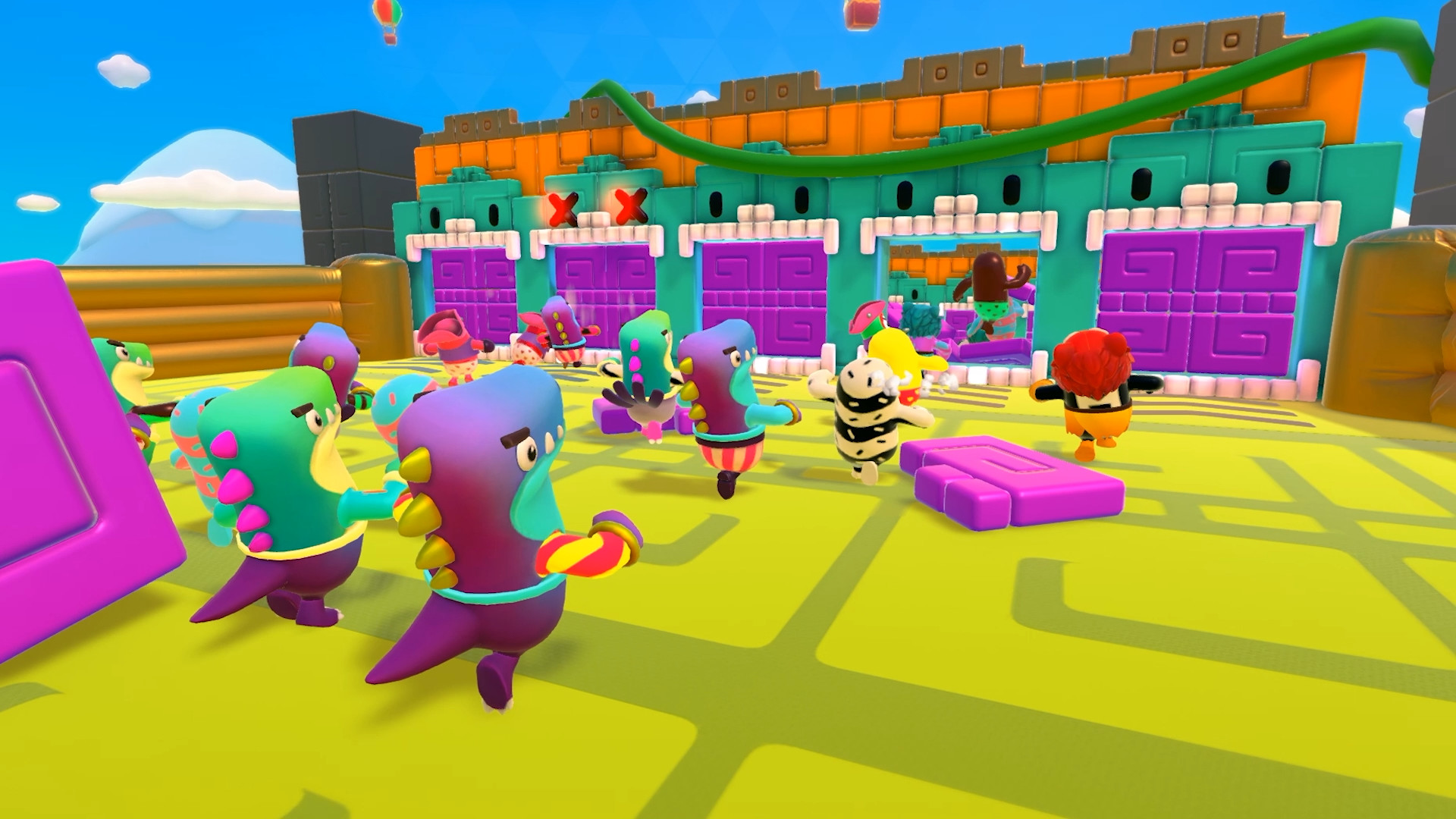 Each round you progress through might see you shifting from competitive modes where you try to dash to a finish line the quickest. To cooperative modes that will require you to work with your team to win and progress. There are handfuls of different game types for you to tackle and it's all presented in a wonderfully bright and cheerful style. Furthermore, Fall Guys features comical physics, outrageous outfits, and a hell of a lot of fun.
I was lucky enough to be part of some of the closed Beta sessions and have played a fair few rounds. It's a blast to play with lots of variety to each round.
Simple and fun
It's impossible not to notice the bright colourful presentation of the game. Everything is clean and brightly coloured bringing a wonderfully cheery vibe to the game. Additionally, you can customise your character with all manner of wacky outfits from Hot dog suits to Dinosaur sets.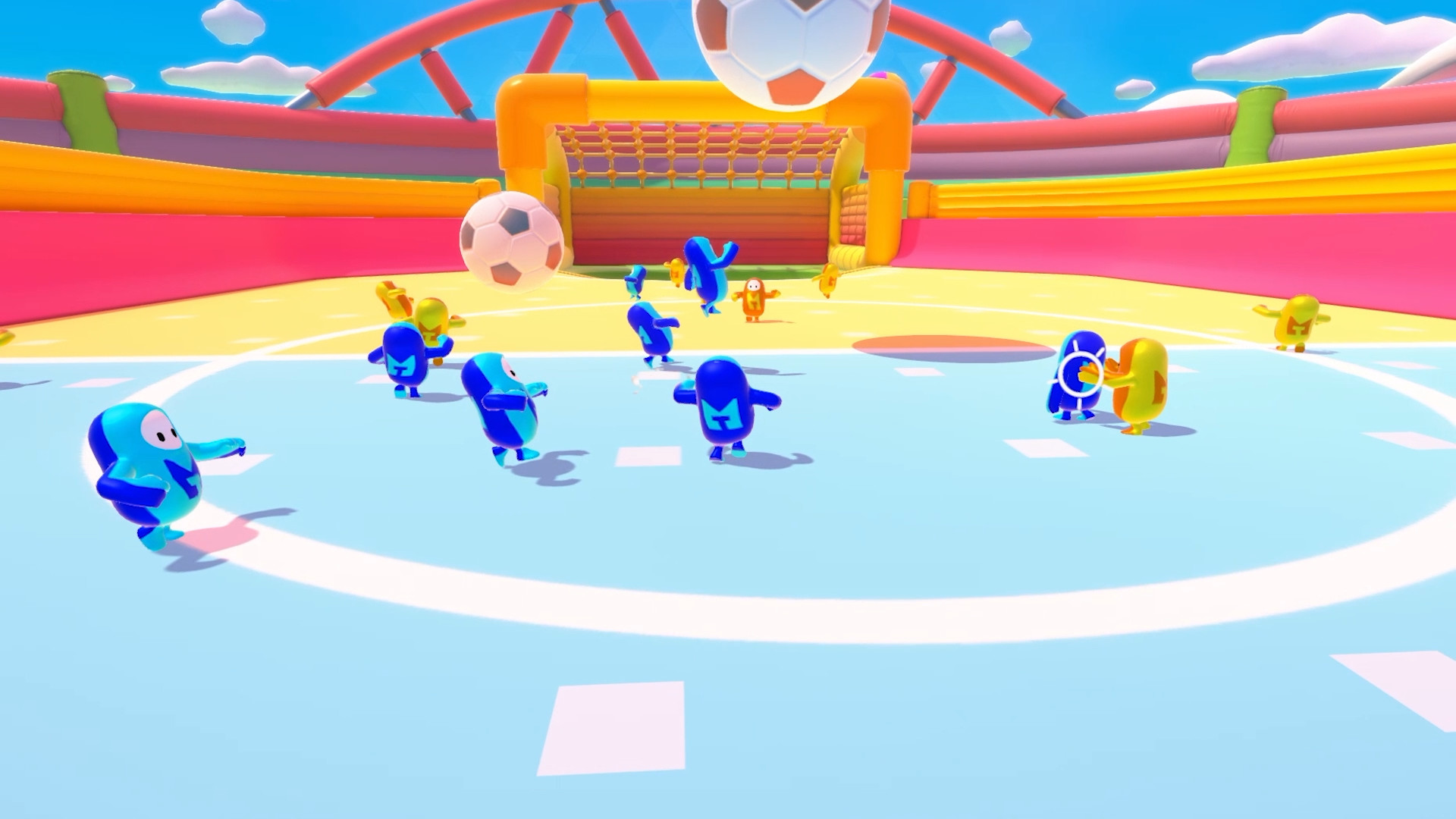 Quite simply Fall Guys is a joyful game that's really fun to play. Something you can just kick back and relax with and have some fun with your friends. If party games are you type of thing then you have to try this.
Fall Guys: Ultimate Knockout is coming out 4th August on both PC and PS4 and it was recently confirmed that the game will be available for free via PlayStation Plus.
The sheer number of people who tuned in to check out the game over the weekend goes to show that this is exactly the kind of game we could do with right now. It's just good fun and I can see it becoming a massive hit.
-Will