Saturday night our group WhatsApp received a message it read "Guys, Vampires Survivors, goty". At this point, I had no idea what Vampire Survivors was and had assumed this may be a joke about a terrible game. How wrong I was.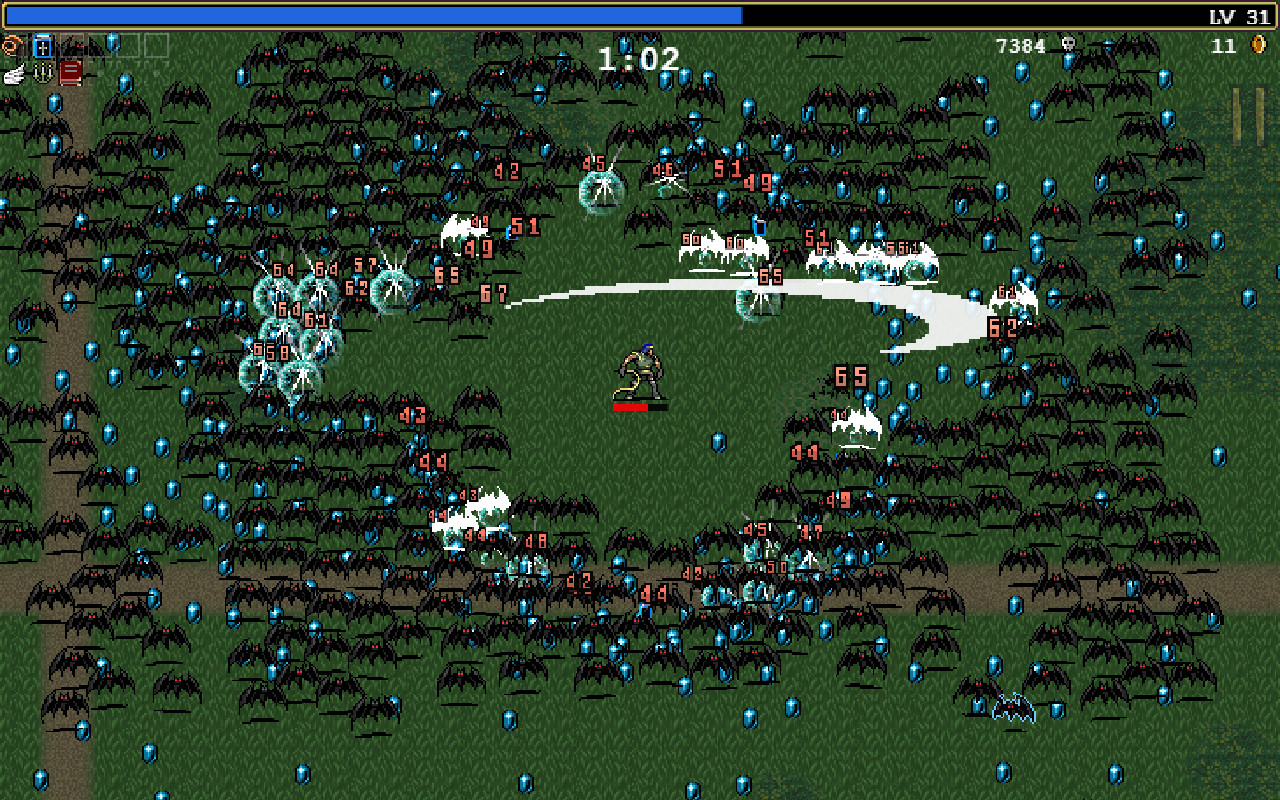 Another Roguelike?
Roguelikes have been a hot commodity for a while. The Binding of Issac, Risk of Rain, Hades, and Dead Cells. They're all some of the most talked-about games when discussing the best Roguelikes. Now another has entered the frame in the most unsuspecting way.
To look at Vampire Survivors doesn't let on that it's going to be as good as it is. Additionally, it's the price of £2.09 suggests it could just be a little passion project someone dreamt up and released it. To an extent, it is that. Made by one person as an HTML 5 game, you can actually play it for free on Luca's website. But don't be fooled by this. Vampire Survivor is an amazingly fun experience.
The Hook
To play Vampire Survivors you need four keys WASD, that's it. Attacks are automatic and all you need to do is walk around the space killing enemies trying to survive until dawn. As you get kills little gems drop on the floor and you gather these to level up. Each time you level up you're presented with a choice of a few upgrades. These can be leveled up numerous times to become more powerful and effective over the course of the game. As time ticks on, more and more enemies will appear until your screen is completely full and you can barely see your own character anymore.
That's it. Just keep fighting until you can fight no more or reach dawn (30 minutes of play). It's extremely simple both in its design, visual, audio, and delivery. However, it's incredibly successful. Vampire Survivors is the best £2 I've spent in a long time and I'd happily pay more for it.
Despite the carnage on screen from the number of enemies, you will be slaying Vampire Survivors is actually kind of relaxing. The fact that you only need to move around with WASD means you don't need to be hyper-focused all the time like you do in something like Risk of Rain 2 at higher levels.
The Garlic God
To start with you have one character unlocked and through completing certain (secret) objectives you will unlock more – to a total of 11. Each character has their own innate trait, for example, Poe starts with Garlic as a weapon that will damage nearby enemies. Early on he can just stand still and the first enemies will die before even touching you, hence being known as the Garlic God in our group. He is one example of many and each one brings about a slightly different way for you to play.
Then you have the abilities themselves. Which are dished out at random upon leveling up and from collecting chests drop from bosses. With a total of 27 weapons and 15 power-ups, there is quite a lot of room for variation. Much like Risk of Rain 2, you can end up having some pretty mad combinations which make for a lot of fun.
Mixing and matching, trying out different combos are all part of the fun. With the game being limited to 30 minutes per run you never feel cheated by the gods of RNG. If you're not enjoying what you've picked and how they combine, it will be over soon enough.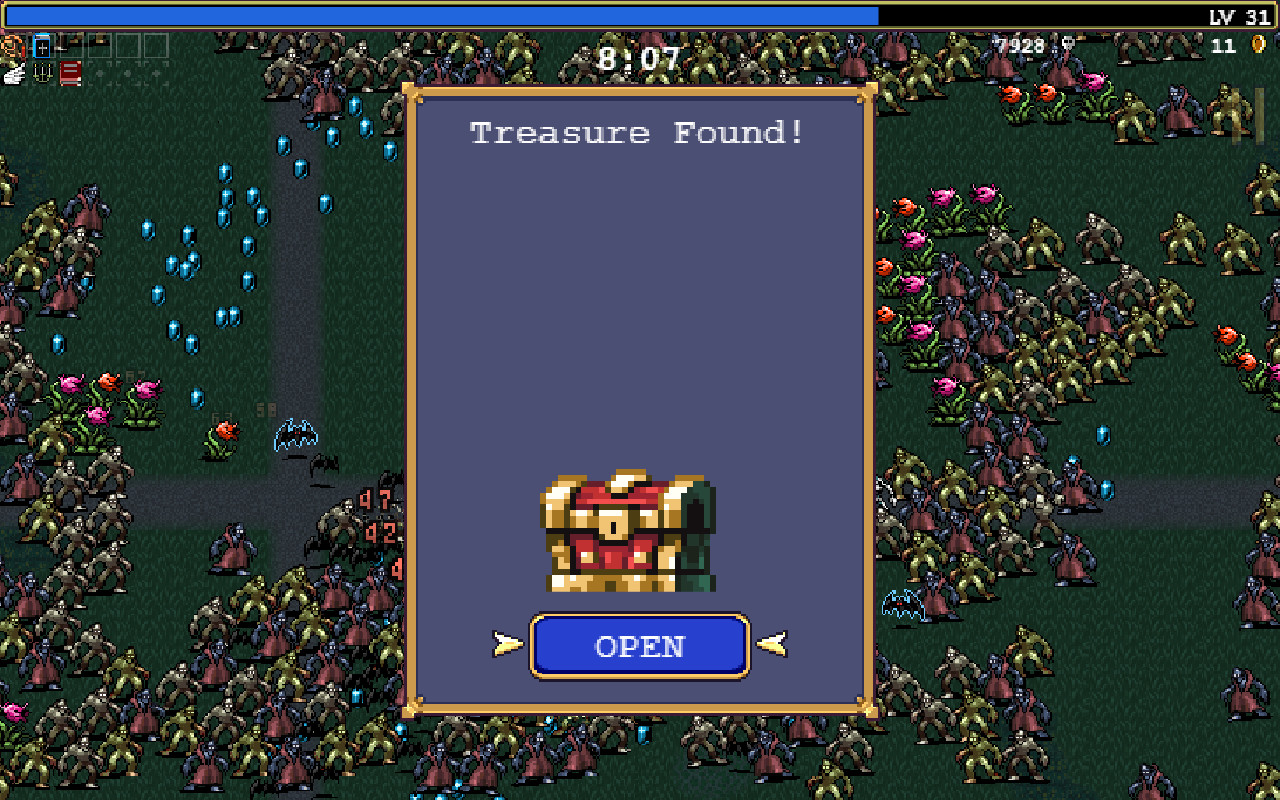 Don't skip this game
For £2, you can't really go wrong. Even if Vampire Survivors was only decent or even a bad game I'd not feel too aggrieved at having spent my money on it. However, the fact that it's actually really good fun means you shouldn't be skipping out on this absolute gem of a game. Especially if you're a fan of Roguelikes. The Steam reviews don't lie. Over 30 thousand and 99% positive. This game slaps hard!
-Will