Shadows of Doubt has already been bookmarked earlier this year as a fantastic-looking title. It's an open-world detective sim set in an '80s-inspired hyper-industrialized noir city. Where you'll immerse yourself in a living world where inhabitants go about their day-to-day business all around you as you try to solve crimes. After dabbling in the latest playtest and seeing the trailer at the PC Gaming Show it really is shaping up to be pretty special.
No luck finding them swans then
There's been a murder and you – a private investigator, are on the case.  Follow leads and track down clues as you investigate your own way. You're on the hunt for a serial killer and how you try to find them is up to you. The city is your adventure playground. Sneak around in air ducts, hack into security systems, and bust locks to get the information you're looking for. Or you could just knock on someone's door and ask them some questions.
Build your case as you follow up on leads literally connecting the clues on your investigation board. As cliché as it usually is to say, Shadows of Doubt is probably the closest I've come to actually feeling like a detective in a video game. The freedom you have is what truly makes it interesting. You get a case, and you're free to roam as you see fit.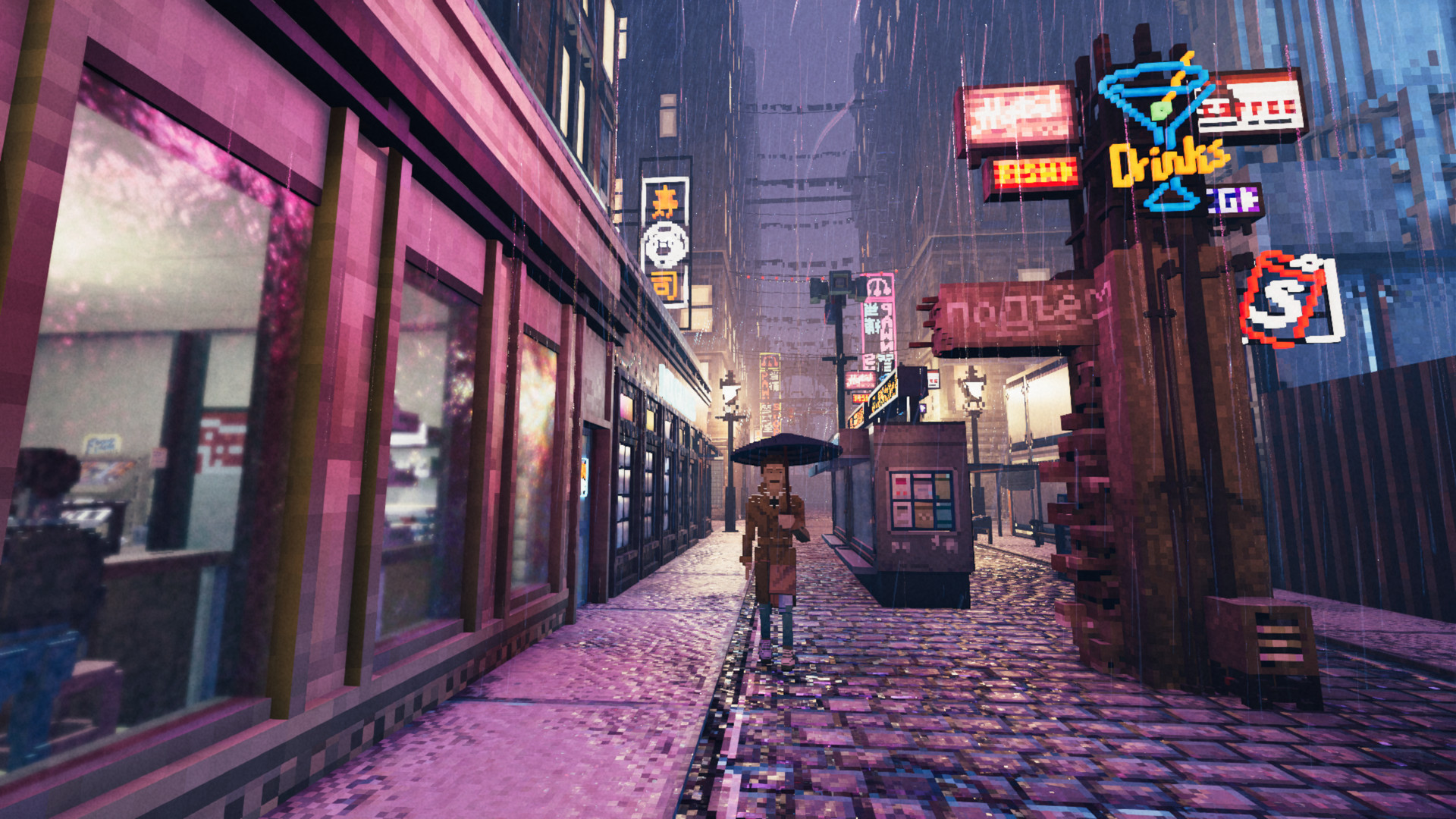 Inspector Gadget
Within an hour of having a case, I found some fingerprints – using a fingerprint scanner, that didn't belong to the victim. I then matched them to a person of interest I visited placing them in the victim's apartment. I'd checked call logs at a victim's apartment to see who they might have last spoken to. Traced the call to a specific building, visited said building, and found the apartment it came from. Then knocked on the door and questioned the person. I paid a little bribe to enter their apartment and have a poke around. I then overstayed my welcome and they called the police. Before they could arrive, I hacked the security gate that had locked me in and escaped through a ventilation shaft.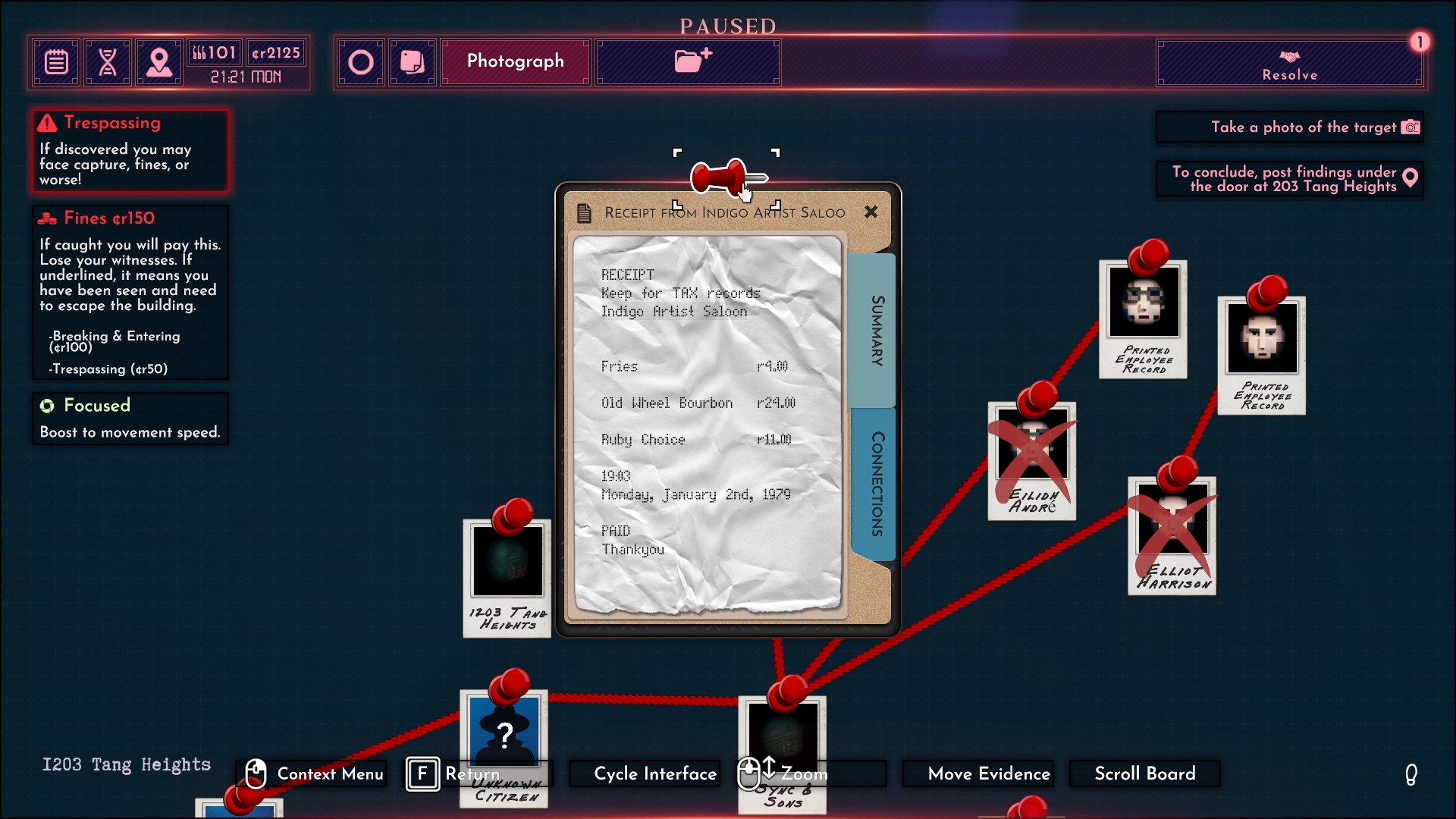 Later on, I visited the victim's workplace – via another ventilation shaft from an adjoining shop's backrooms of which I once again bribed someone – the owner, saying I was a health inspector to gain access to the staffrooms. It was then a simple case of hacking into the security system and disabling any CCTV. Then hacking some PCs to dig around for information.
The freedom to go where you want and gain access how you want is brilliant. Sleuthing around in the dark and rainy streets is so much fun.
From the trailer, we can see various other gadgets will be available to use. including codebreakers and cameras. No doubt there will be more.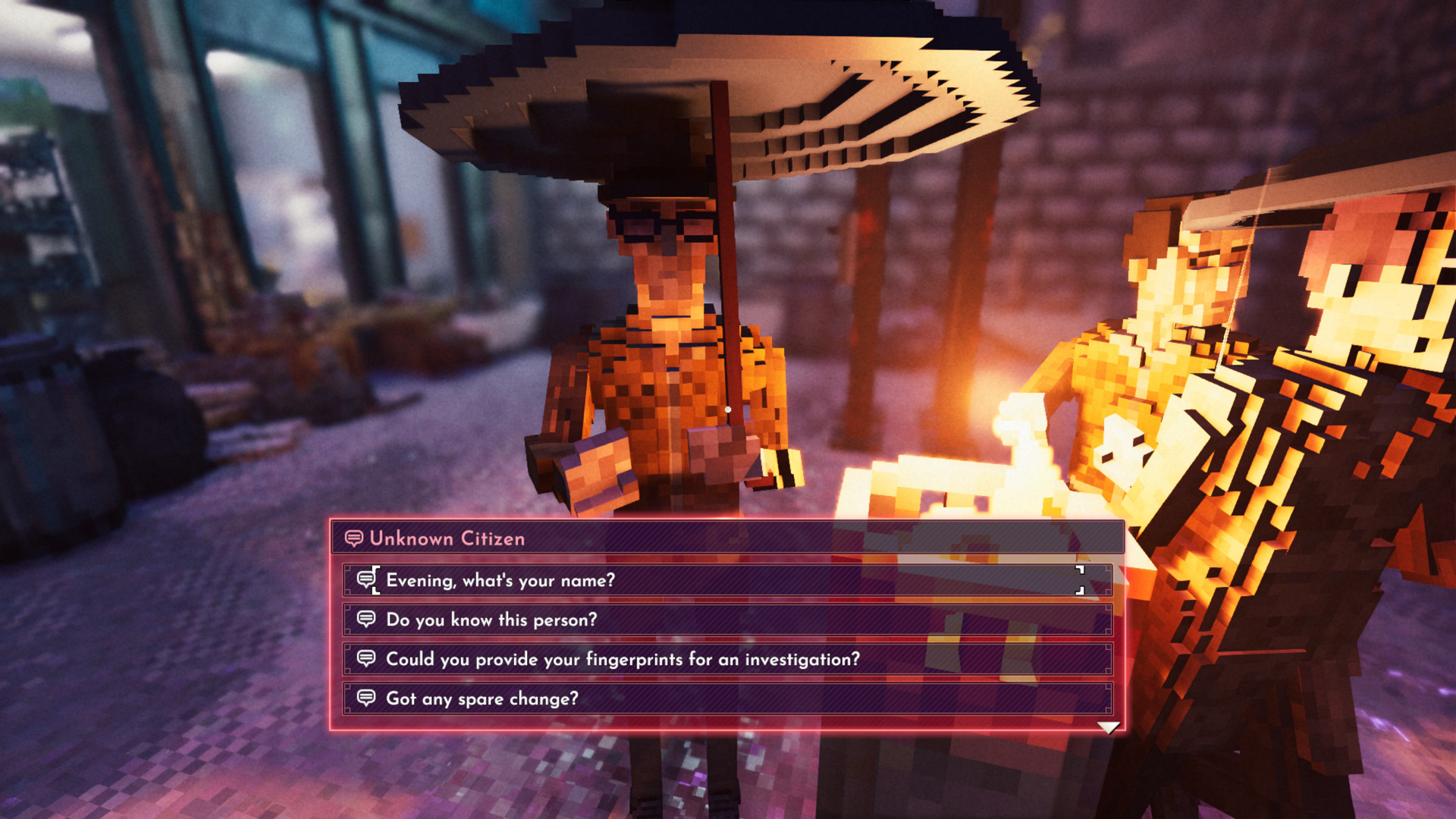 Voxel-Noir
It's impossible not to notice the visual style. The blocky Voxel graphics are almost juxtaposed against a dark and grimy industrial city full of seedy people and nefarious deeds. You might think it wouldn't work, but it does, so well. The city looks fantastic, dappled in neon lights and slick rain-covered streets. The warm glow of lighting from people huddled around fire barrels to keep warm is inviting. Seeing them rush to take shelter from the torrential rain helps bring the city to life.
Conversations can be overheard everywhere you go. People mutter to themselves as you walk by going about their own business. Some people are friendly, others more standoffish. From the moment you step out of your apartment, the world comes to life. It's an impressive feat when you consider that the development team is pretty small.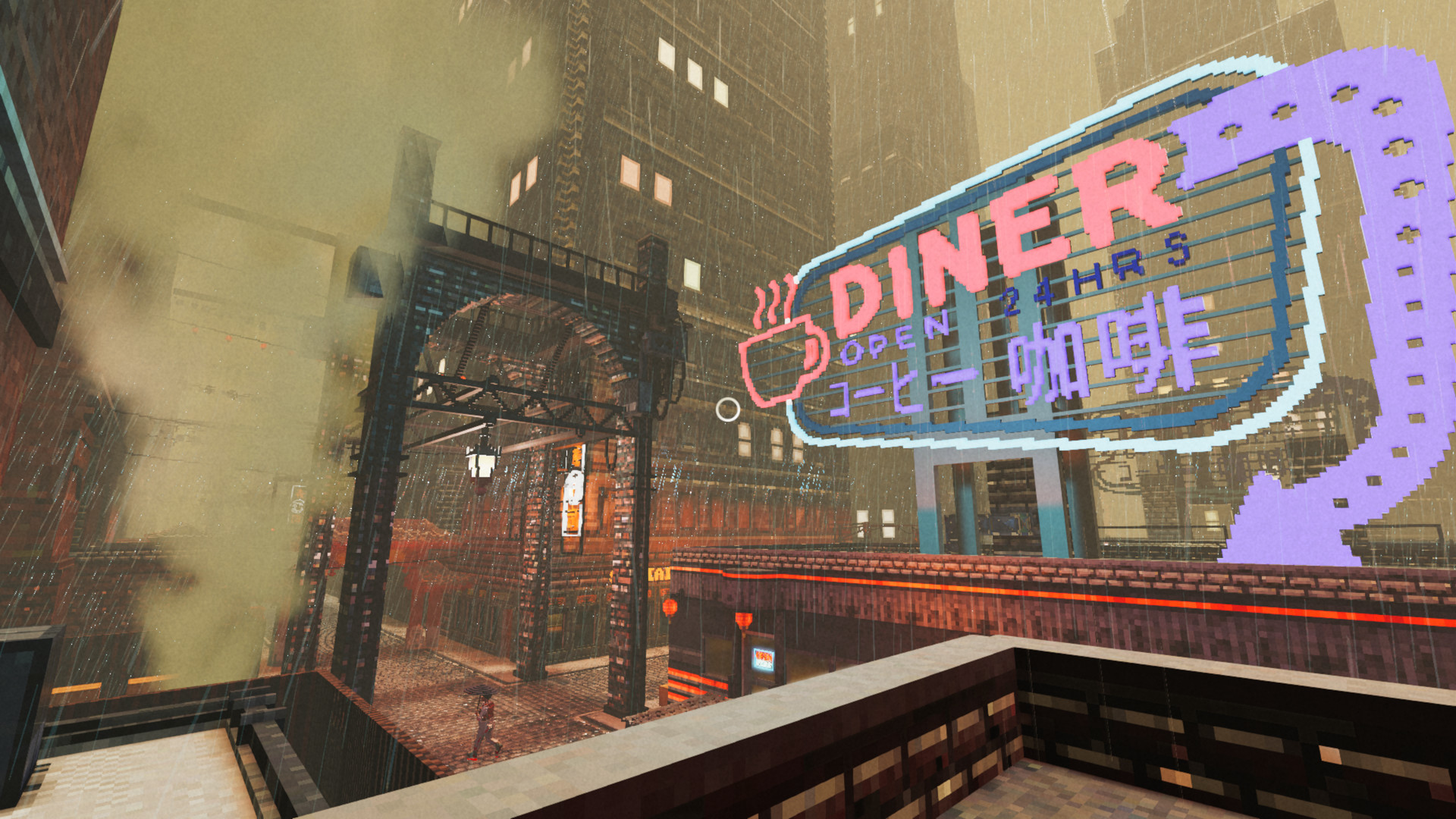 Whether you want to sneak around in secret or grab some food in a diner as you stalk your suspects. There is so much to see and do along your detective journey. Shadows of Doubt looks like it could be one of the most interesting games of next year. Hopefully, we won't have to wait too much longer to play it with an early 2023 date scheduled for release.
-Will