A few years back I had almost no interest in turn-based games. I wanted my combat in real-time and that was that. Maybe I'm getting older or maybe my tastes have just changed. But these days I love turn-based games. Shardpunk: Vermimfall is just another in an ever-growing list of turn-based games that I really enjoy.
On the run, in a desperate bid for survival in the wake of a catastrophic war. You lead a group of survivors through sewers, gathering supplies and fighting armies of rats. Along the way you will encounter other survivors you can bring along with you. Craft upgrades for your team to help you make it to safety. But it won't be easy.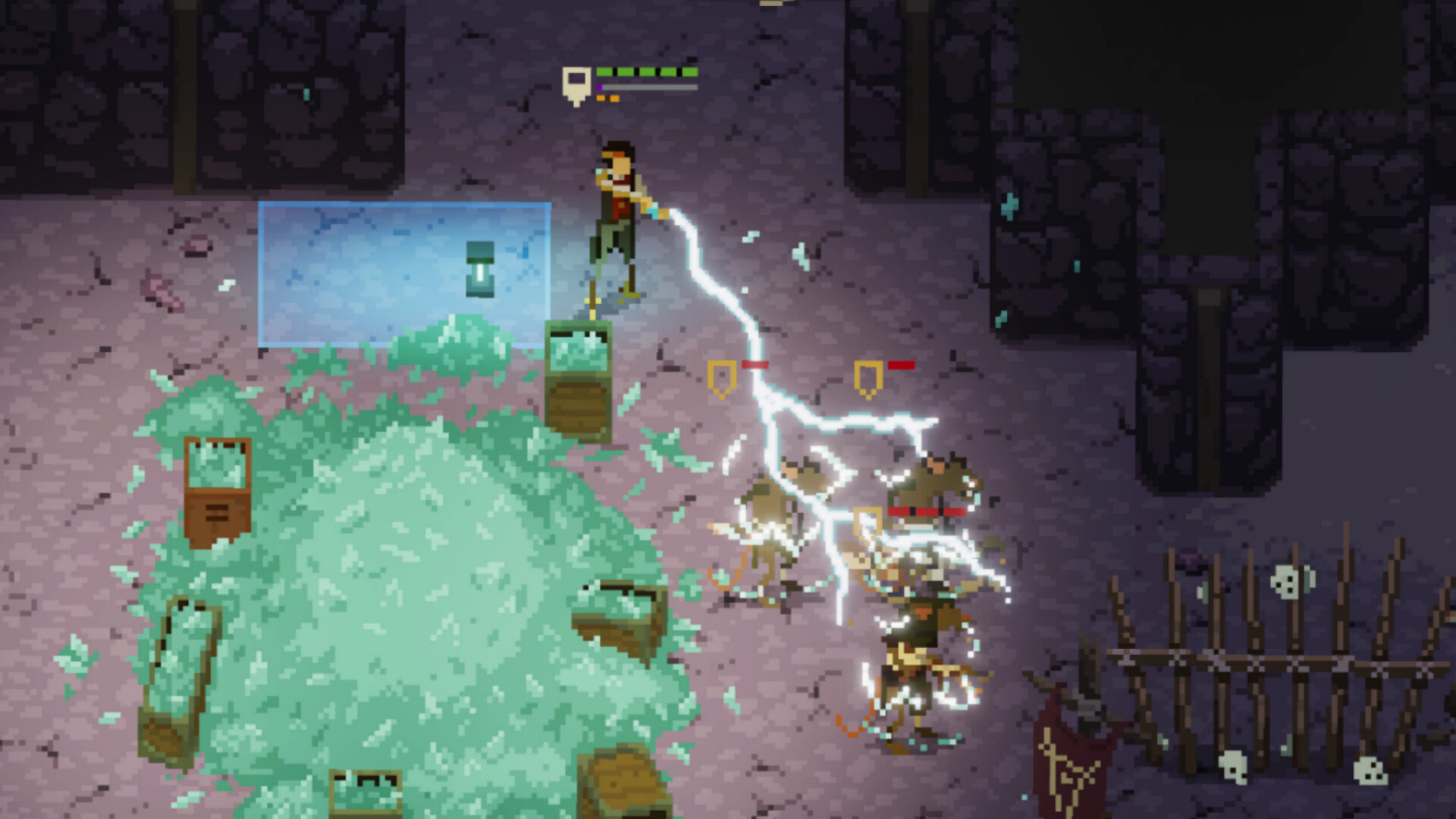 Platforms: PC Steam & GOG
Players: Online Co-op 1
Genres: Tactical, Turn-Based, Survival, Retro
Developer: Clockwork Pile
Price: £9.99
This product was received for free
Shardpunk: Verminfall Review
Described by the developers themselves as XCOM meets Darkest Dungeon, Shardpunk: Verminfall is a challenging Turn-based, Tactical-RPG that plonks you into a fight for survival after humanity has already lost the war. Your objective is to escort an automaton to the Capitol for one last hurrah to try and wipe out the vermin that have destroyed the city. Don't be fooled, the city is already lost, you're just trying to take down as many rats as possible before you fall yourself.
Assemble your band of survivors each with their own weapons and abilities and fight through the sewers. Each mission will be difficult with a constant onslaught of rats attacking you. You must keep moving in order to survive. Linger for too long and you'll likely be overwhelmed.
As you fight through the sewers you will scavenge for supplies, and search for upgrade parts and other vital materials. Should you complete a mission you will stop at a safe house. Here you will be able to heal, eat, and upgrade your characters and their weapons. Supplies can be scarce, however, and if you're not on the lookout for them, then you may find yourself lacking in parts to craft items such as med packs and grenades or even fully heal. Meaning, tough choices will have to be made with the available resources you have.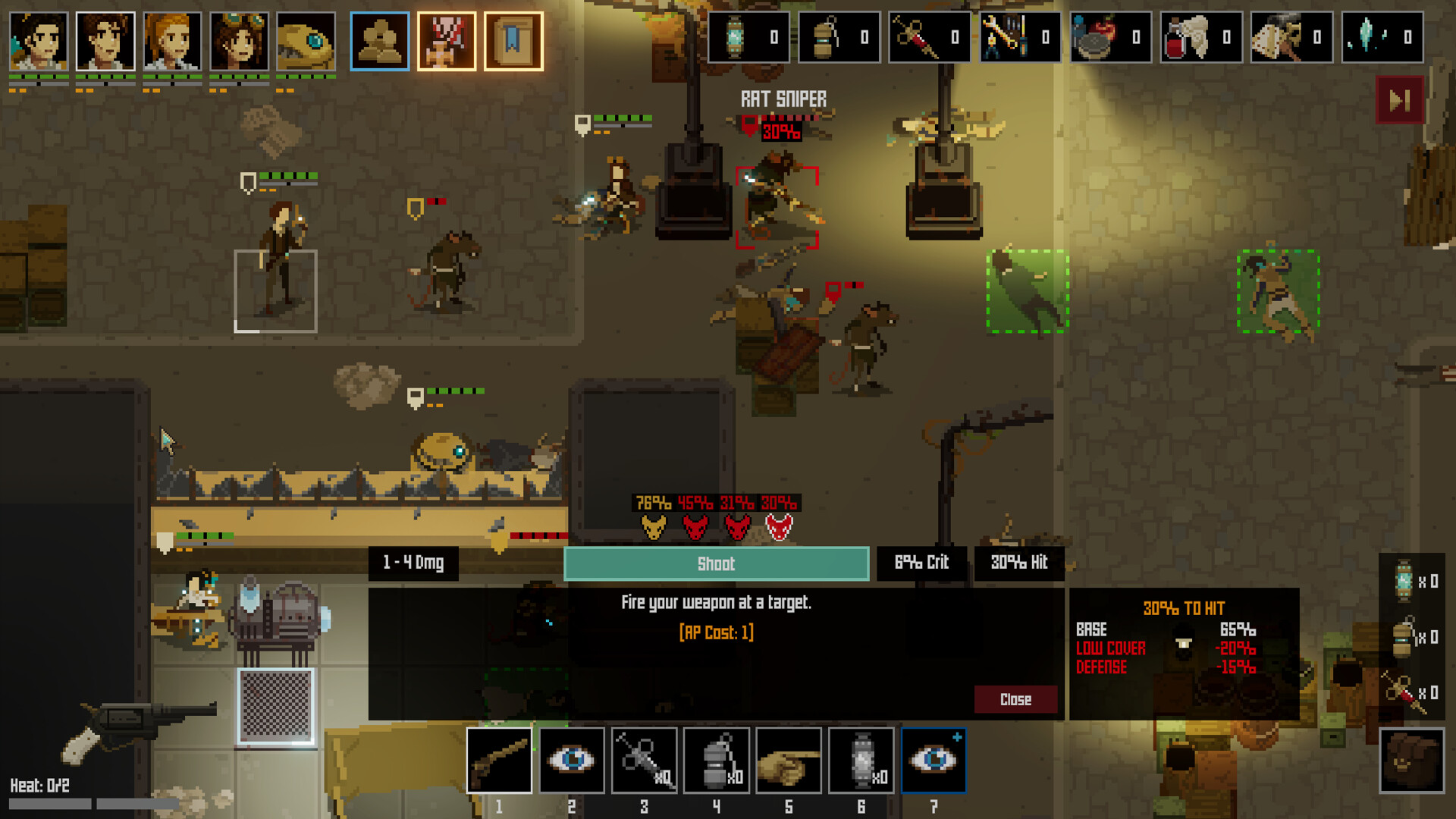 Tactical Retreat
Shardpunk: Verminfall always has your back against the wall. Enemy numbers are plentiful and they will pretty much keep appearing as long as you're still on a mission. Keeping moving is essential. With limited resources, you don't have the sustainability to stand and fight.
Much like most turn-based games, you have a number of action points (AP) for each character each turn. You can use these how you see fit, either moving, shooting, or going into a state of Overwatch to catch enemies moving in. Each character has unique abilities that will suit certain actions. Such as one character that has a sniper rifle, making them powerful in Overwatch situations.
In order to gain the upper hand in fights, you're going to want to pay attention to your positioning and the positioning of enemies. Look for flanking oppourtunities, both for and against you. Planning where best to place your squad to provide the best cover is vital to success. Additionally, with a number of different enemy types from melee, to longer-range rats. As well as ones who will throw explosives, or kamikaze towards you. Learning your enemy's attacks will be essential to survival.
A lot of the fights saw me shooting and moving a lot. Either placing one person to provide cover as we moved. Rarely would I stay in one place other than when defending an objective such as the endpoint of a mission for X number of turns.
Loot & Scoot
Whilst your main focus is making it through a mission with your squad alive. You will want to spend time searching for supplies. Taking detours from the path of least resistance through maps will provide you with chances to pick up more loot. Searching bodies, boxes, and shelves will all yield various random bits of scrap items which can be used to craft or upgrade at safe houses.
There are also special loot boxes scattered around that can provide perk points and upgrades for your squad including your automatons. Looting these may take a little more time but the rewards are worth taking the risk for as later having those extra resources may save your life.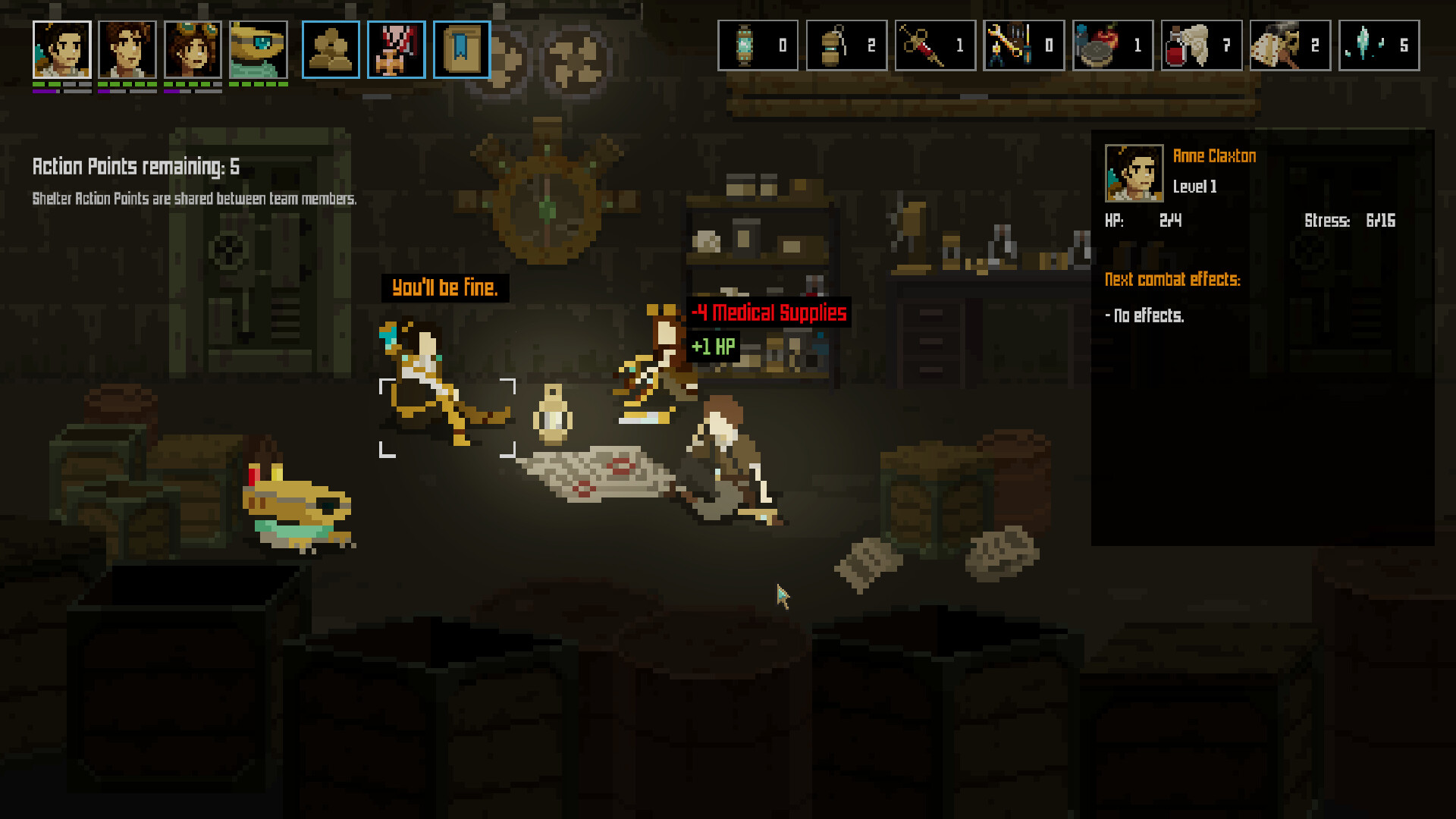 Tactically Astute
Shardpunk: Verminfall is a great tactical, turn-based game that offers a good challenge with various difficulties. Should all your group die on a mission you will fail and have to entirely start again. Some upgrades and unlocks will carry over to future attempts, including new characters.
With the story split into three chapters each having a good handful or more missions to play. There is plenty of scope for replaying with different characters and trying new approaches.
I really enjoyed playing through Shardpunk, it can be tough at times. But when you complete a mission there was a real sense of satisfaction just squeezing out my escape. You never feel totally on top of things or like a mission is going to be easy. The gameplay is good fun, and at £10, you should really take a look if you like XCOM-style games.
-Will